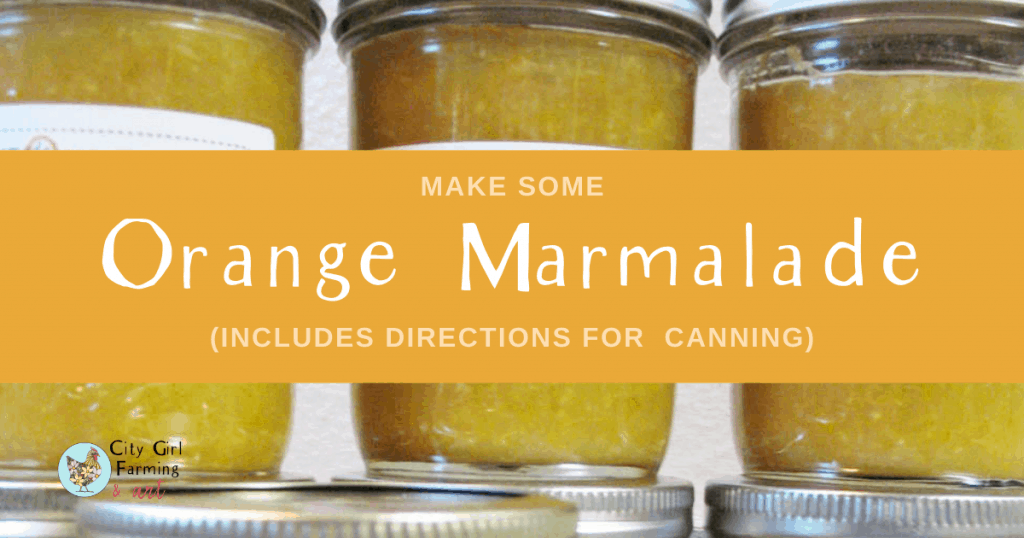 To be honest, for most of my life I've never seen a need for an orange marmalade recipe. Not one. But after a trip to a grilled PBJ cart in NW Portland, my opinion of this citrus-y marmalade did an about-face. One bite into a grilled peanut butter, curry, Sriracha, basil, and orange marmalade sandwich, and I was swooning. Mmmmmmmm.
I knew right then I needed an orange marmalade recipe that I could can! I wanted the fresh taste of home-canned marmalade, not what was available at the grocery store. The result of this project was absolutely delicious. I think you'll like it as well.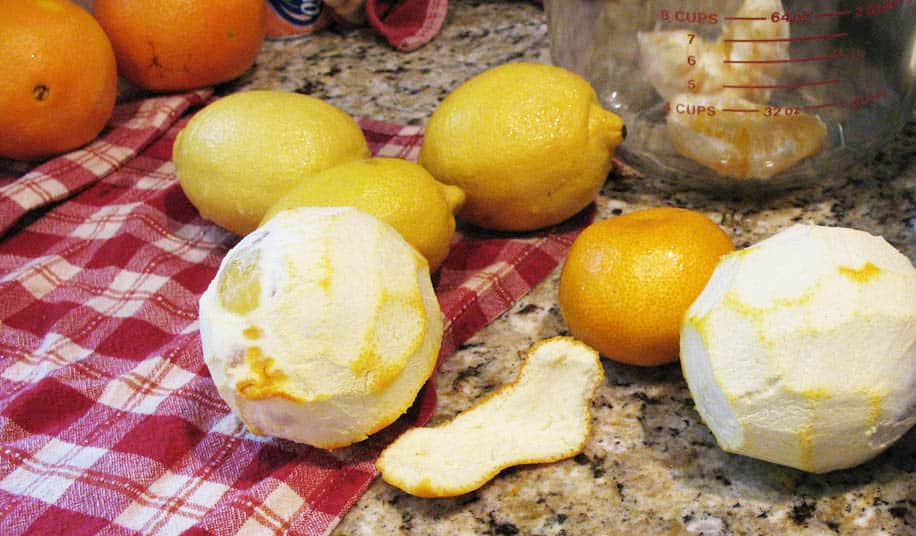 Orange Marmalade Recipe Ingredients
8 whole oranges, sliced thin (4 cups total when cut up)*
3 whole lemons, sliced thin (1.5 cups total when cut up)*
4 cups of orange juice OR water (the juice will add more flavor but water will work)
4 cups of granulated sugar (or what's called for by the pectin type you're using)
2 boxes of pectin (or 12 tablespoons, if you buy in bulk)
Spices of choice: cinnamon, ginger, cloves–about a teaspoon total (optional)
*For this recipe, I used oranges, lemons, and tangerines, but feel free to use whatever combination of citrus you'd prefer. Just don't change the overall quantities of citrus that's called for in the recipe (5.5 cups total when all cut up).
Pick fruit that is fresh and not overly soft. If you make marmalade when the citrus is in season, you'll not only find better fruit, but it will be more economical as well.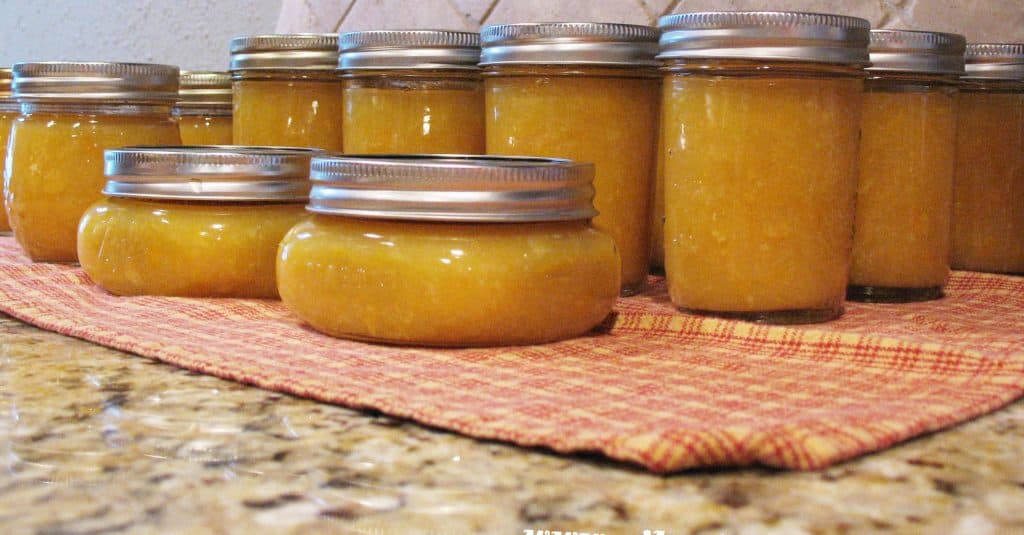 Directions
First, wash the fruit well.
Prepare your jars. (Here's help with this step if you need it.)
Use a vegetable peeler to remove the colored part of the peel only (not the white part underneath). Set the peels aside for now. (You can make this recipe with or without the peels. Adding the peels will give the marmalade the distinct slightly bitter taste, leaving them out will remove that bitterness).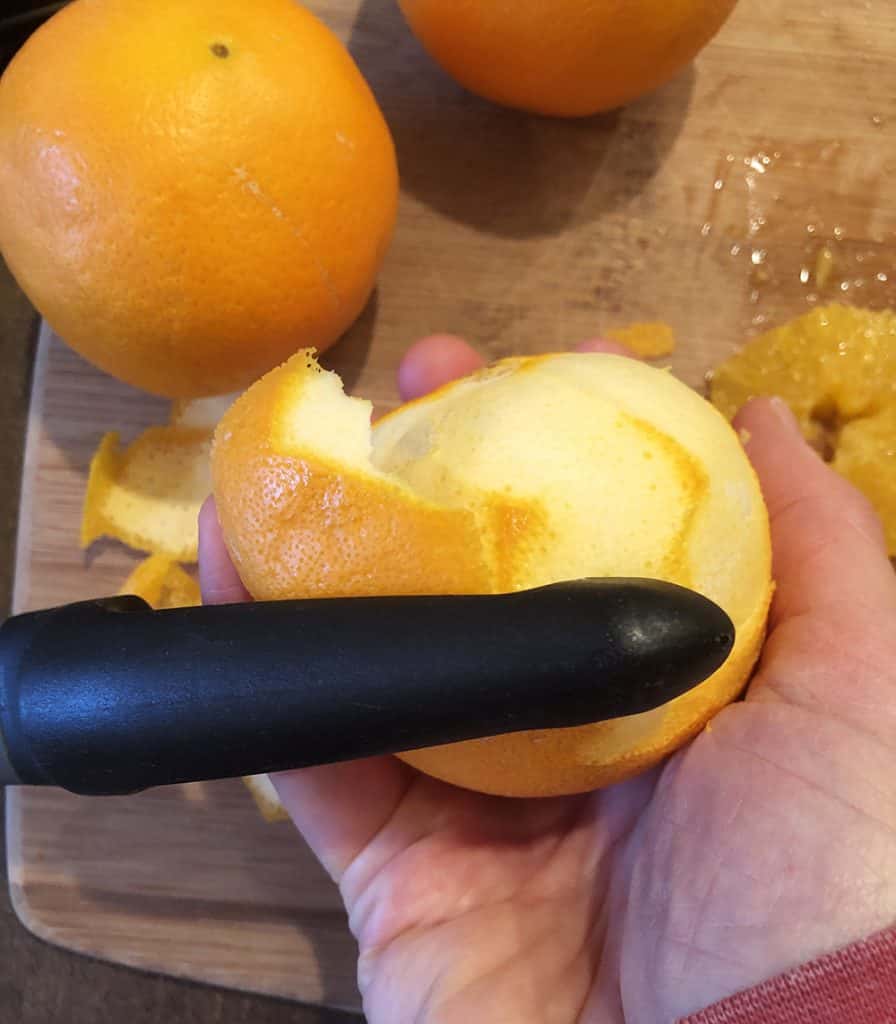 Once the outer peel is removed, remove the white part of the rind as well. You won't need this white rind for the recipe, so toss it into your compost. (It might be easiest to remove the center by snipping it out with scissors.)
Slice the fruit in half, across the segments. Cut out the tough white centers. Save the juice that oozes out during this process. Slice the halved fruit into thin slices.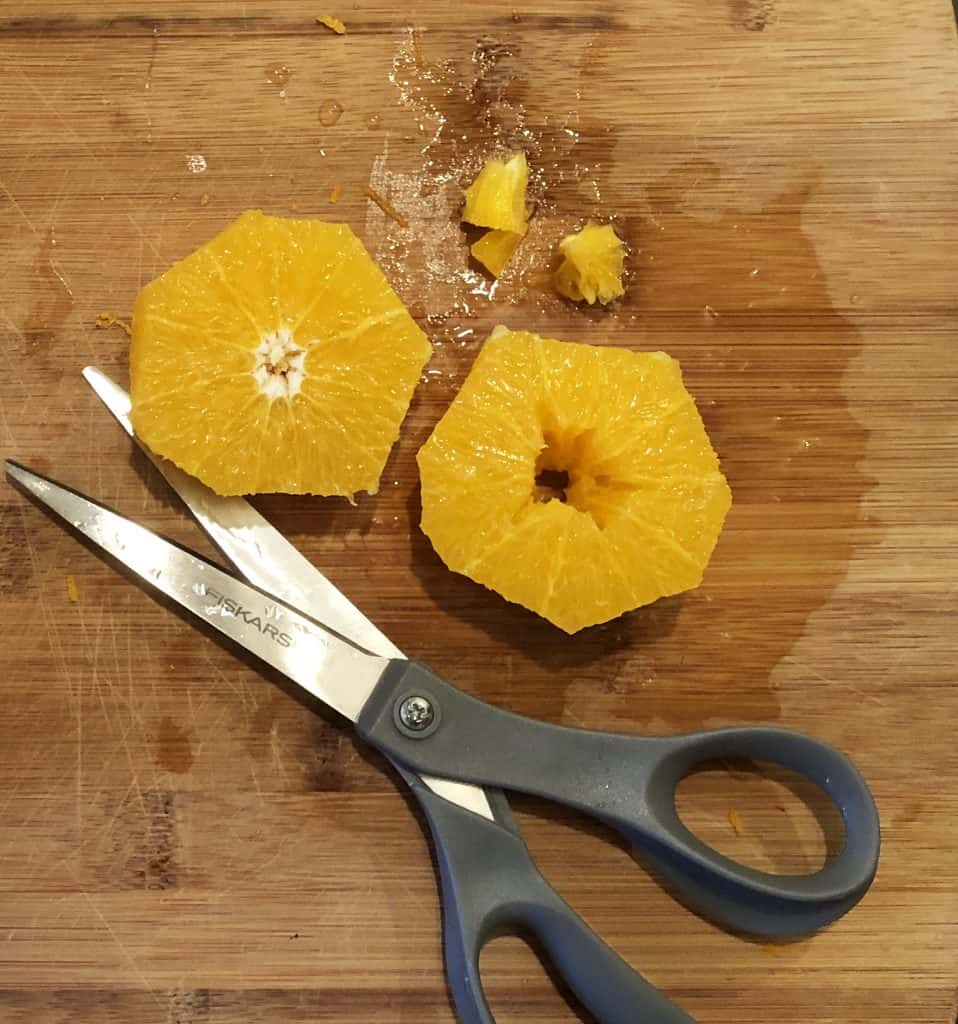 Check the box of your pectin to see how much sugar it says to use. Measure the correct amount of sugar out for the recipe.
Take 1/4 cup of the sugar and mix the pectin into it along with the spices if you're using them. Dump the fruit and the juices you saved from the chopping and put them into a big non-reactive bowl. Stir the pectin/sugar/spices mixture into the fruit.
Peels or No Peels
Now you need to decide if you're going to use the peels or not. The classic orange marmalade recipe uses the peels. Some prefer to keep them out because they don't like the bitterness.
If you decide to use the peels, chop them up finely and add them along with 2 cups of orange juice (or water) and 1/8 teaspoon of baking soda to a non-reactive saucepan. Bring this to a boil. Turn it down to a simmer, cover it and let it cook for 20 minutes. Then add the chopped fruit and juices, the other 2 cups of orange juice (or water), and let it simmer for 10 minutes longer.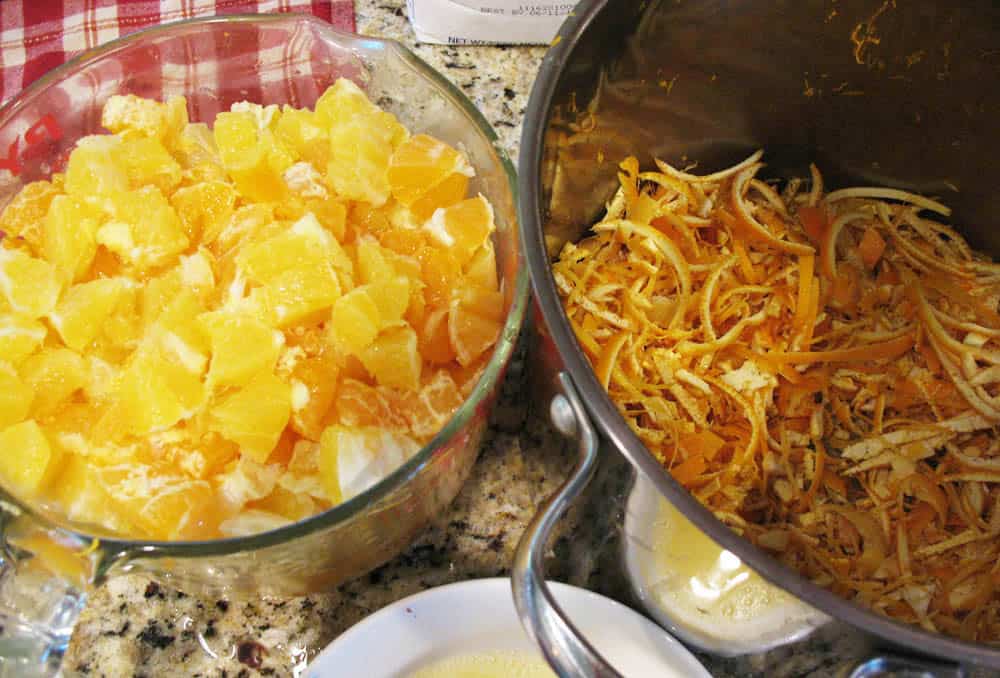 If you want to skip the peels, add all 4 cups of orange juice (or water) to the chopped fruit and simmer for 10 minutes.
***You'll finish it off the same from here, whether you added the peels or not.***
Add the sugar to the fruit mix and bring to a full rolling boil. Boil hard for 1 minute.
Fill your prepared jars with the hot orange marmalade and process them in a water bath for 15 minutes. (Click here for more information on water bath canning)
If you'd like the marmalade less chunky, use an immersion blender to break up the pieces a bit (but be careful not to overdo it.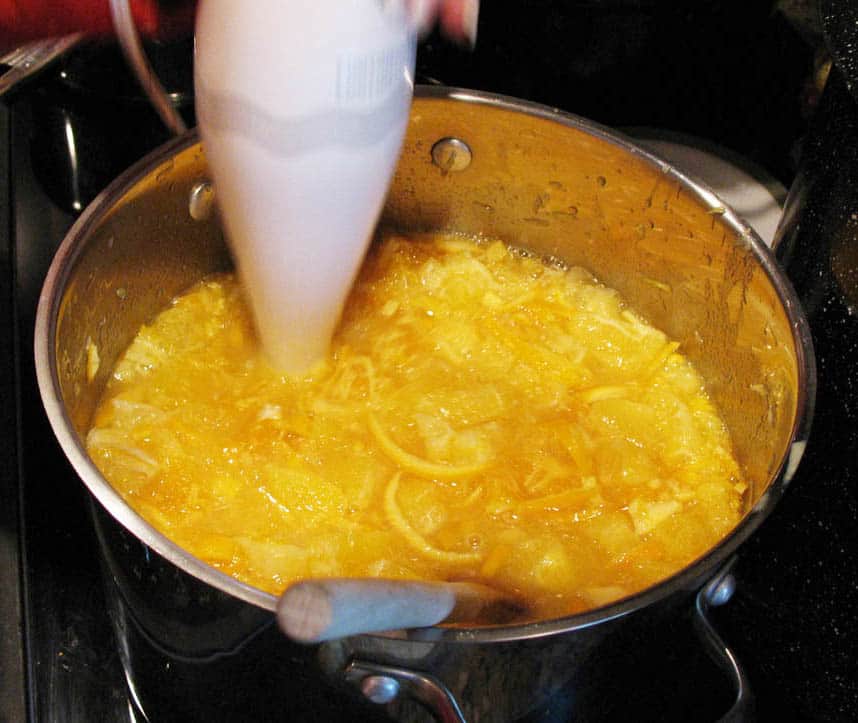 NOTE: It can take the marmalade up to 2 weeks to set up and thicken.
Of course now that you've got delicious orange marmalade, you've got to try the grilled peanut butter, curry, Sriracha, basil and orange marmalade sandwich! I know it sounds weird but it's very tasty! Let me know if you try it!

PS If you'd like to use the labels I made for my marmalade, just right-click on the image above to download it onto your computer and use it for your project. I printed them on address labels for easy use on jars.