Everybody likes free stuff, right? So, I decided to put together (all in one place) some of the designs, labels, cards, etc. that I've given away to my City Girl Farming peeps over the years. Please feel free to use them, share them, give them away, but please don't re-sell them. Enjoy.
Embroidery Patterns: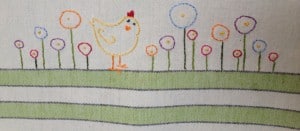 Download two separate sheets: Yes-I-Can and Hen-Embroidery and Bee Happy and Chick Sheet TWO here.
Holiday Gift Labels:
There are FOUR separate sheets (see image below for clarification)
Set #1: Home Canned by Labels
Set #2: Country Farm Gift  Tags
Set #3: Red and White Gift Tags
Set #4: No Peeping Gift Tags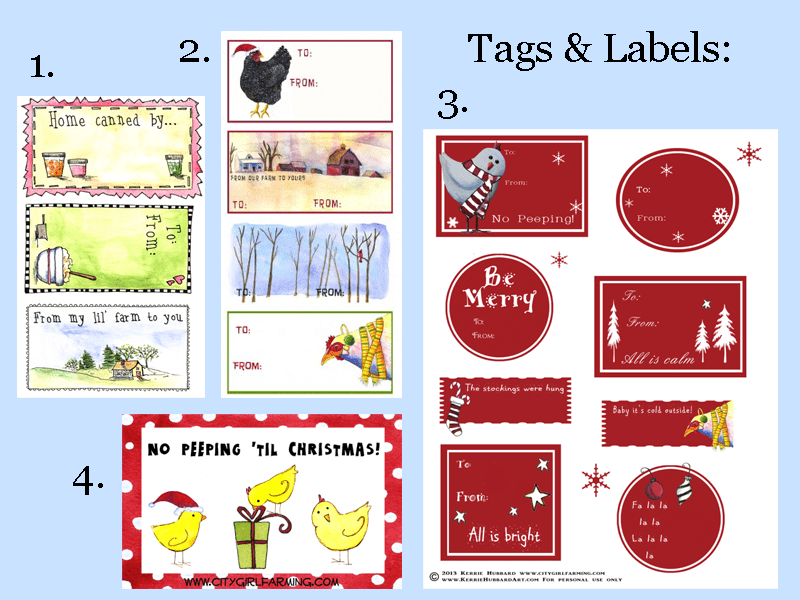 Packaging Labels: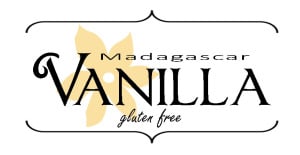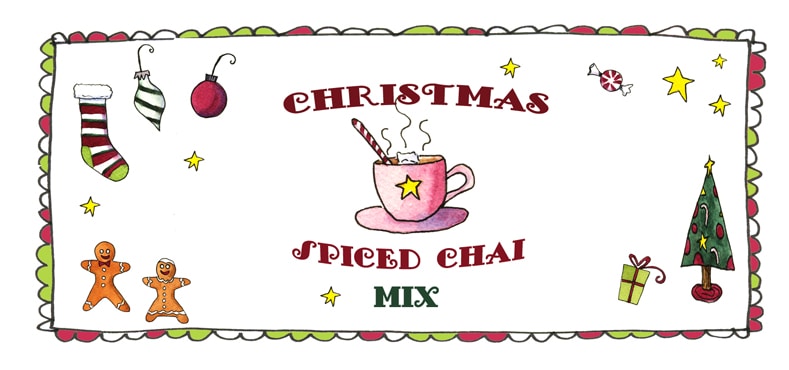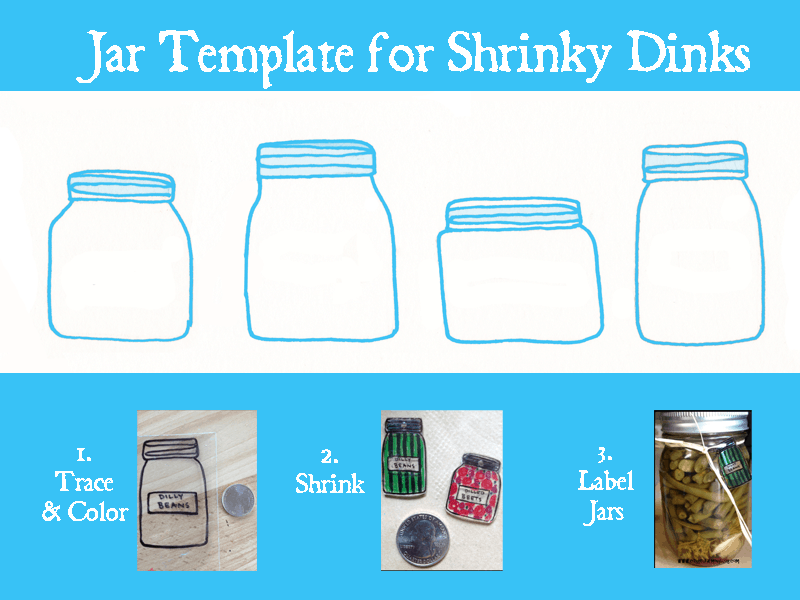 Recipe Cards:
There are three to choose from and they are all on separate sheets:
Download Colorful Spring Chicks Here
Download Patterned Hens Here
Download Happy Holidays Hen Here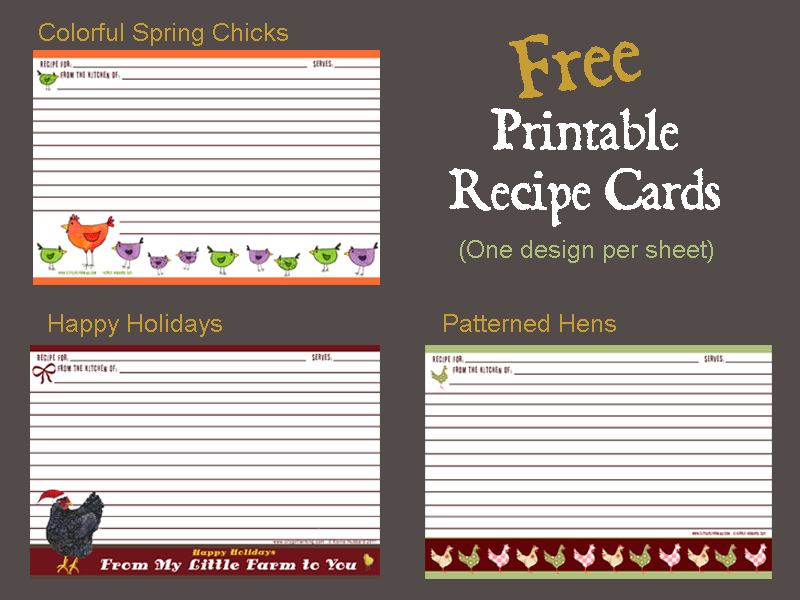 Seed Saving Envelope Template: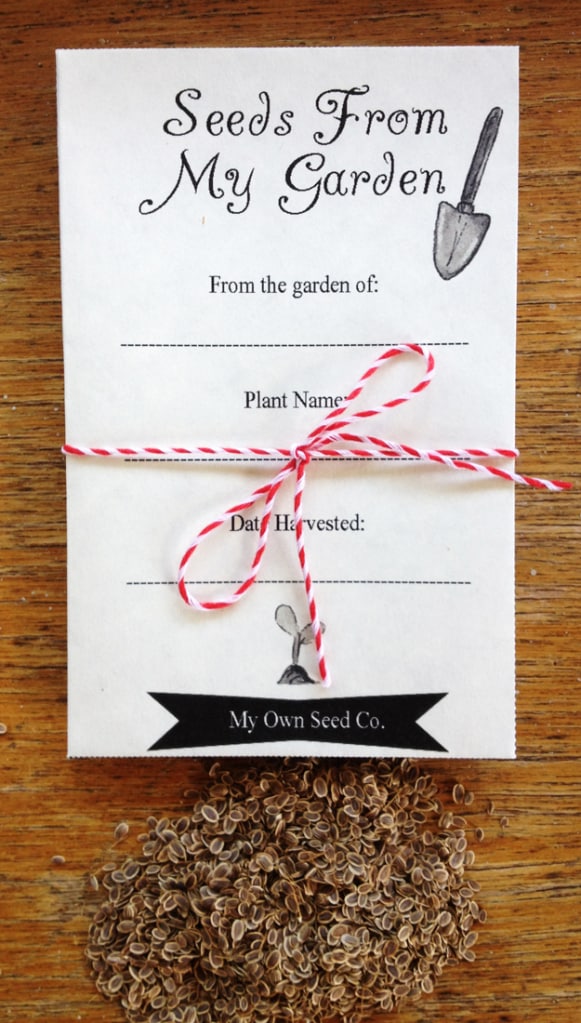 Valentines: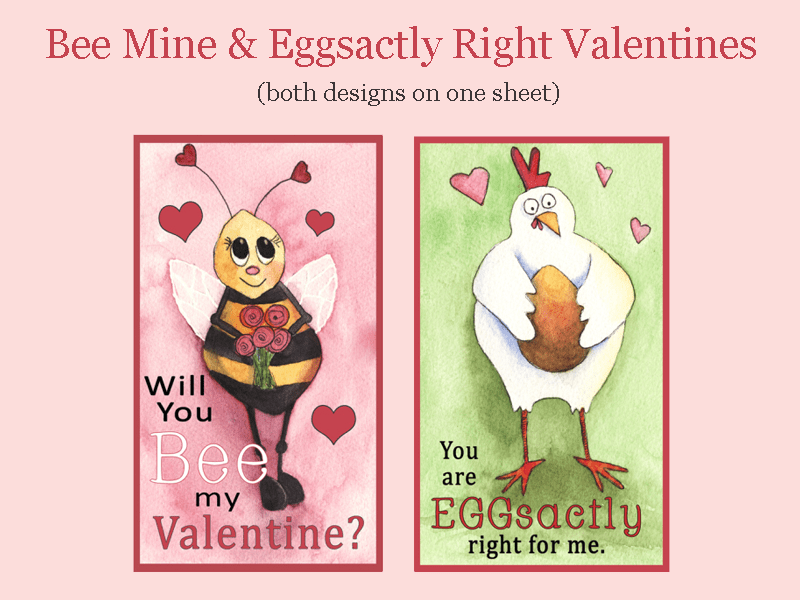 You Float My Goat (single Design on one sheet)