Searching for Some Better Answers?
So was I.
Lots of folks these days are frustrated at their options in this modern world. While we've advanced so far, there are still so many problems, confusion, side-effects and unanswered questions as we navigate through life. We don't know from one day to the next if we'll even have health insurance, let alone if the medical world will have the answers we need. It can be so scary. And down right frustrating.
I know. I've been there.
I had barely recovered from cancer treatment (that knocked me out for over a year) and was jolted to the core of my being and still reeling from my diagnosis and treatment. I wanted solutions to my problems that I had control over. Ones that didn't cause any terrible side-effects. Ones that I could feel good about because they were natural, effective and didn't trash my body in the process.
When a friend introduced to essential oils, I didn't believe they could do the things she said. AT ALL! BUT. I was desperate. So, I got some of my own and tried them out. They blew me away! Those little bottles of oil turned my life upside down (in a good way). They changed EVERYTHING. And gave me more control of my life and my health, which was priceless.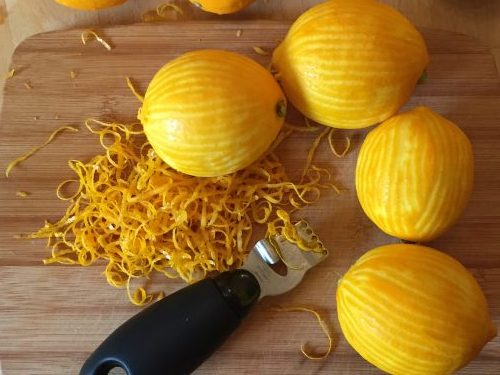 You've Already Experienced Essential Oils!
What are essential oils? Simply put, they're aromatic compounds found in leaves, roots, bark, pitch and other parts of plants. Pretty much everyone has experienced essential oils (whether they realize it or not). You know how peeling an orange fills the room with citrus scent? That's because the act of peeling that orange breaks open the essential oil sacks found in the rind of that orange. Mmmm. It smells just as good (even better!) than eating the orange! Or, if you've chopped up fresh herbs, you've probably noticed how much more potent they smell once you start chopping than when they're still whole? Same thing. You've ripped open the oil sacks on the leaves of the herbs.
There are also essential oils in many food products (think Peppermint in candy canes, for instance). So, you've got essential oil experience! But you might not know what difference they make.
What Difference Does it Make?
Well, those aromatic compounds are more than a nice smell (or flavor). They are present in plants to help protect the plant from disease and pests as well as to help strengthen the plant's immunity. A gazillion years ago (seriously–they've found essential oils in tombs in Egypt, for example) they discovered the benefits that essential oils bring to the plant also benefit us in many of the same ways.
I use essential oils to help boost my immunity, sleep soundly, lift my mood, strengthen my body to help it heal, clean my house and coop, treat my chickens, boost my garden's productivity and more.  I  even cook with them! Seriously, there's not an area of my life that hasn't been improved with essential oils. They really are THAT powerful.
Where Do You Get Good Oils?
You might have noticed the recent essential oil craze? Everyone and their dog (and chickens?!?) are jumping on the essential oil bandwagon. The reason? They work. Because of this new found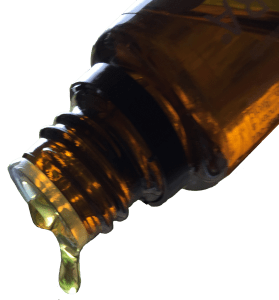 discovery of very ancient practices, you can now get essential oils nearly ANYWHERE these days.
But the reality is: Not all essential oils are created equal.
To produce a quality essential oil take a lot of plant material (like 1 ton of peppermint leaves to make a gallon of peppermint oil). It also takes patience. To retain the therapeutic qualities of an oil, it needs to be steam distilled or cold pressed. (Many in the industry use high heat or chemicals because it's faster and cheaper. The chemicals contaminate the final product and the heat kills the therapeutic value).
There are very few high quality, therapeutic grade oils on the market today. Most are poorly distilled, using crops that have been sprayed with chemicals, and/or diluted in the bottle (with chemicals or lesser expensive oils) to increase profit margins and the speed of getting them on the market.
As a result, lots of people looking for natural alternatives are disappointed (and sometimes harmed) by their experience with these inferior oils. It's giving the industry a bad name. And more importantly, not helping a lot of folks that could benefit from a quality grade oil.
Because of this, I get my oils ONLY through doTERRA International. 
doTERRA started their company for the purpose of making a certified pure therapeutic grade oil available to consumers. Their oils are tested (by an outside company) in 7 different ways for purity (You can read more about that here, if you're interested). You can even match your bottle of oil with the test performed on it here.
People who have used other oils first and then switched to doTERRA often say how much more powerful (or stronger) doTERRA's oils are, how much more effective the doTERRA oils are. How much less they have to use.
Personally, I want to know I'm using the purest, highest quality oils available and I've found them in doTERRA.
It's Easy to Get Started
You have options. You can choose how you get involved. With doTERRA, you can have it your way. There are three easy ways to purchase oils from doTERRA.
Option One: Buy Wholesale and Save Money.
This makes the absolute most sense if you're wanting the best deal. A wholesale account gives you 25% off retail prices. No, there are no minimums or monthly orders that you're required to buy. Think of it like getting a Costco or Sam's Club card. You just go shopping when you want and  buy whatever you want a savings that non-members don't enjoy. If you'd like to get a wholesale account, you can get started here.
Option Two: Buy Wholesale and Make Money.
If you like the idea of getting your oils paid for and of savings from 25-55% off retail to boot, you can opt-in to a wholesale account with the option of running doTERRA as a part or full time business. Make enough to pay for your oils, enough to fund your dreams, or enough to replace your income entirely (and then some). If you are interested in the business add-on to your wholesale account (it doesn't cost anything extra), check out this for more information. We'd love to have you on our team. You can get your wholesale account started here and you'll want to select WELLNESS ADVOCATE when you sign up. (We have a great team and you'll get good support.)
Option Three: Buy Retail.
This option still gives you the same great oils, just at 25% higher prices than you'd have to pay. You can buy retail here. Once you get to the site, find the 'SHOP' button on the top of the page.
Which way would you like to go?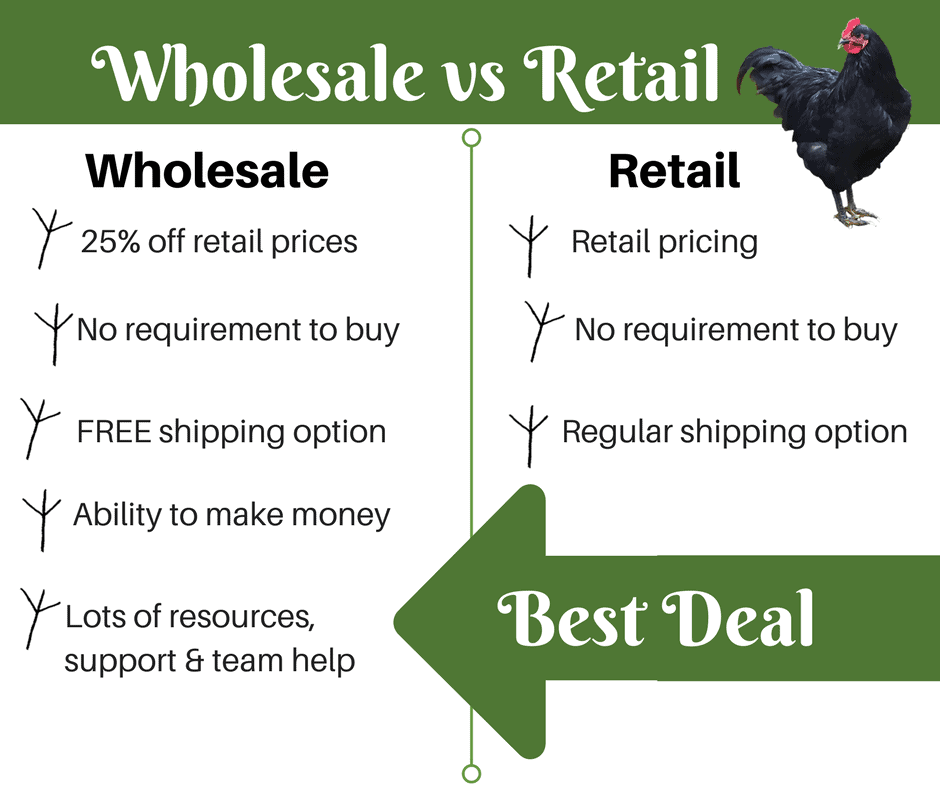 Save Even MORE with a Kit
Most folks start out with doTERRA by getting a specially priced kit. This is a great way to try out a variety of essential oils (and sometimes other products) at an even lower than wholesale price. Below are the most popular kits people buy: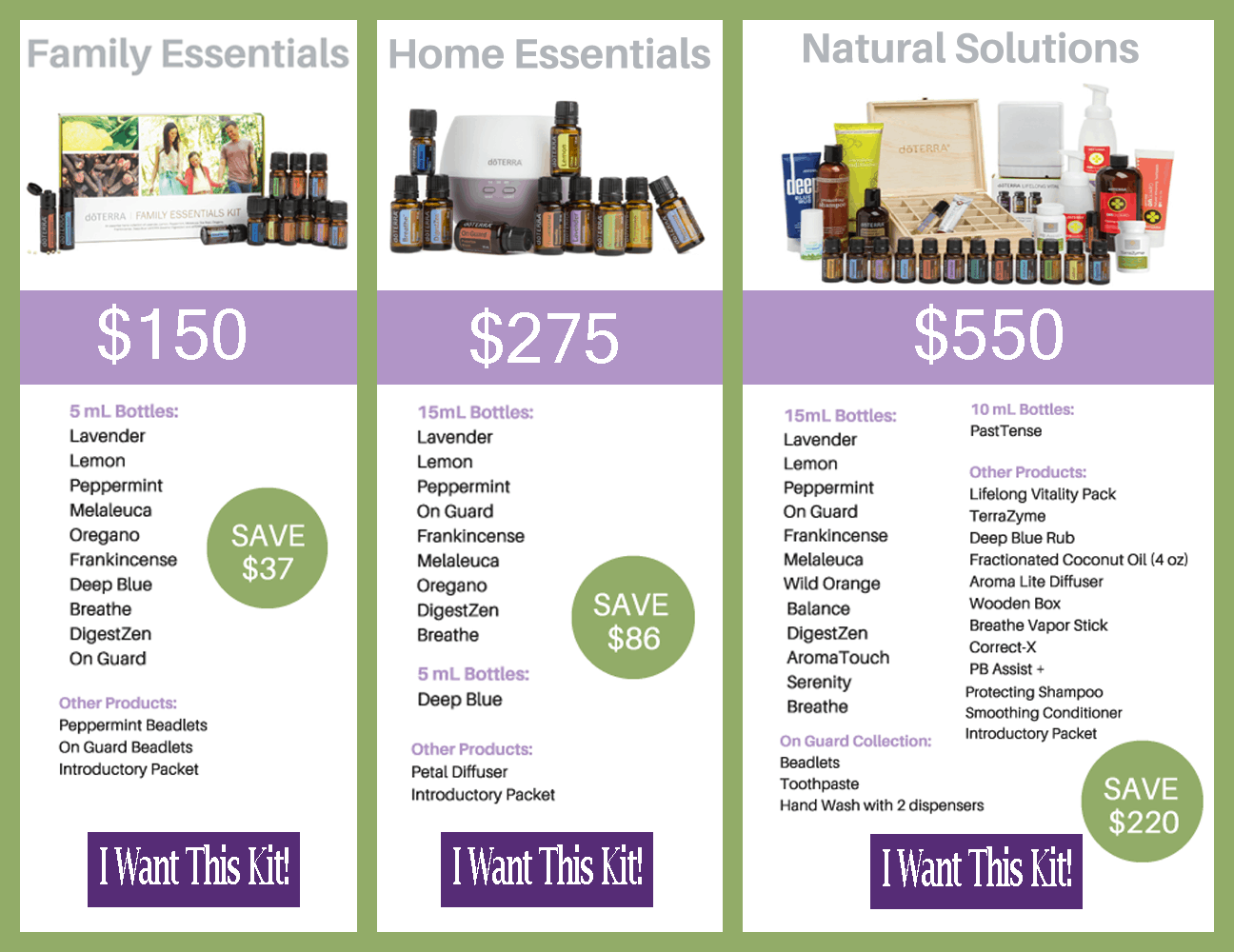 Have Questions?
Here are some of the most commonly asked questions people have.
Do I have to buy monthly products?
No. You don't have to buy products at anytime unless you want to. There are no minimum requirements to be a wholesale member. Simply treat it like you would your Costco or  Sam's Club card and shop when you want, for whatever you want.
Does it cost to join?
To sign up for a wholesale account requires a $35 one time enrollment fee. HOWEVER, this fee is 100% waived if you get an enrollment kit.
Is there a renewal fee?
There is a annual renewal fee of $25. At your time of renewal, you will also receive a 15 mL bottle of Peppermint oil for free (retail price $27.33, wholsale price $20.50) so it's pretty much a wash (and you will love Peppermint way before then!)
Are there any other fees?
There are no hidden fees at all. But, there are opportunities to save up to 55% off retail prices and get free shipping and a free product of the month. Find out more about the FREE Loyalty Rewards Program here.
Are there any other discounts?
Yes! From time to time doTERRA has special promotions where you can receive free oils (like a 15 mL bottle Frankincense which is one of the most expensive oils!) You can also opt into the Loyalty Rewards Program and get your shipping back (in product points) and a free product of the month. Also, a couple times per year, doTERRA runs a BOGO event where you can buy one oil and receive a different one for free (like buy one Peppermint oil and get one Lavender oil free). We keep you updated about all the special things that are going on so you won't miss a thing.
What if I don't want a kit, but want to select my products separately? 
Certainly! You can buy whatever you want. The advantage to a kit is that they're priced cheaper than if you bought each of those products separately. Also, if you buy a kit, the $35 enrollment fee is waived. However, if a kit isn't your thing, feel free to opt for the  $35 option in the kit section and then add what you want in the shopping space below.
What is the difference between a Wellness Advocate and a Wholesale Customer?
The only real difference is that a Wellness Advocate is able to earn money with doTERRA and a Wholesale Customer is not. Both get the same discounts and perks. Otherwise it's just a difference between whether or not you'd like to make an income.
If you sign up for one or the other and then change your mind, it's an easy fix, so don't stress about it too much. I personally like to encourage folks to go ahead and sign up as a Wellness Advocate, though, as once you start seeing results, all your friends and family will want oil, too. Why not earn enough money to pay for your oils in the process?
Do I have to sell oils? 
No. No matter what your goals, you will never be pressured into selling oils unless you decide that's something you'd like to do. Basically, there are three kinds of people in doTERRA.

People that love the oils and join doTERRA to get a great oil at a good discount.
People that love the oils, join for the discount and find themselves in a very part-time  business because their friends and family want their own doTERRA oils. These folks generally general a couple hundred a month and pay for their products and more.
People that love the oils, join for a discount and spend 5+ hours a week running their own oil business. These folks generally make anywhere from $200 to well into five figures PER MONTH.
If the question you're seeking an answer for isn't in this list, please fill out this form and I'll get back to you shortly.