Today I was caught up in the blissed-out life of a city girl bringing a bit of the country home. It was a beautiful, lovely day. A perfect one. Blue sky. No wind. Not hot. Not cold. Just right. We get approximately 4 of these kind of days per year in the lovely rain  belt of the Pacific NW that I call home.
As I let the chickens and rabbit out for recess, they sang to me the bocking music of proud hens bragging they'd just laid eggs. Collecting warm eggs, watching the animals delight in the weather, smelling the unfolding of spring, I could barely contain my happiness.
I LOVE perfect days.
Feeling extra inspired by something that fluttered across my Facebook wall, I decided to collect some of the dandelion greens thriving all over the (mostly still) un-mowed backyard to try my hand at Dandelion Pesto.
Last year I made Dandelion Jelly. It turned out surprisingly well. A lovely dandelion color which tasted much like honey. It's easy to make and I definitely recommend it, if you want to make something tasty out of the 'weeds' in your own yard.
The recipe for Dandelion Pesto that I came across is found here. In it, it says to use 12 ounces of dandelion greens. Having no idea how much that really was, I gathered about a half a grocery bag full. I didn't full anticipate that dandelion greens weigh approximately zero ounces, no matter how full you stack the scale. So, after piling it as high as I could, I skipped the weighing part and just decided to wing it. (That's how I like to cook anyway.)
I threw the half the non-weighed greens into my Vitamix with a  cup of olive oil and blended them up before adding the other ingredients—4 cloves of garlic, ½ cup toasted pine nuts, about 2 teaspoons of salt and a cup or so (probably more…I tend to err on the side of MORE when it comes to cheese) of shredded parmesan. Then whizzed it again, till it was nice and creamy.
I cooked up some penne pasta to try the pesto. The flavor is a bit more bitter than regular pesto made with basil. In fact, it reminds me of arugula in it's taste. The cheese definitely helps mellow it a bit, and because of that, I ended up adding extra of everything except the greens to neutralize it a little more (besides, who needs an excuse to add more cheese to something, right?)
So far today, I've only been able to talk one other person into trying it, but she liked it, thought it had a good, albeit a bit 'tangy', taste.
We each ate a bowl of it and felt satisfied. Part of my satisfaction, of course, is the fact that I collected beloved dandelions, which is, actually my favorite flower. For real.
And it fed me, both body and soul.
Yep, it's one of those perfect days.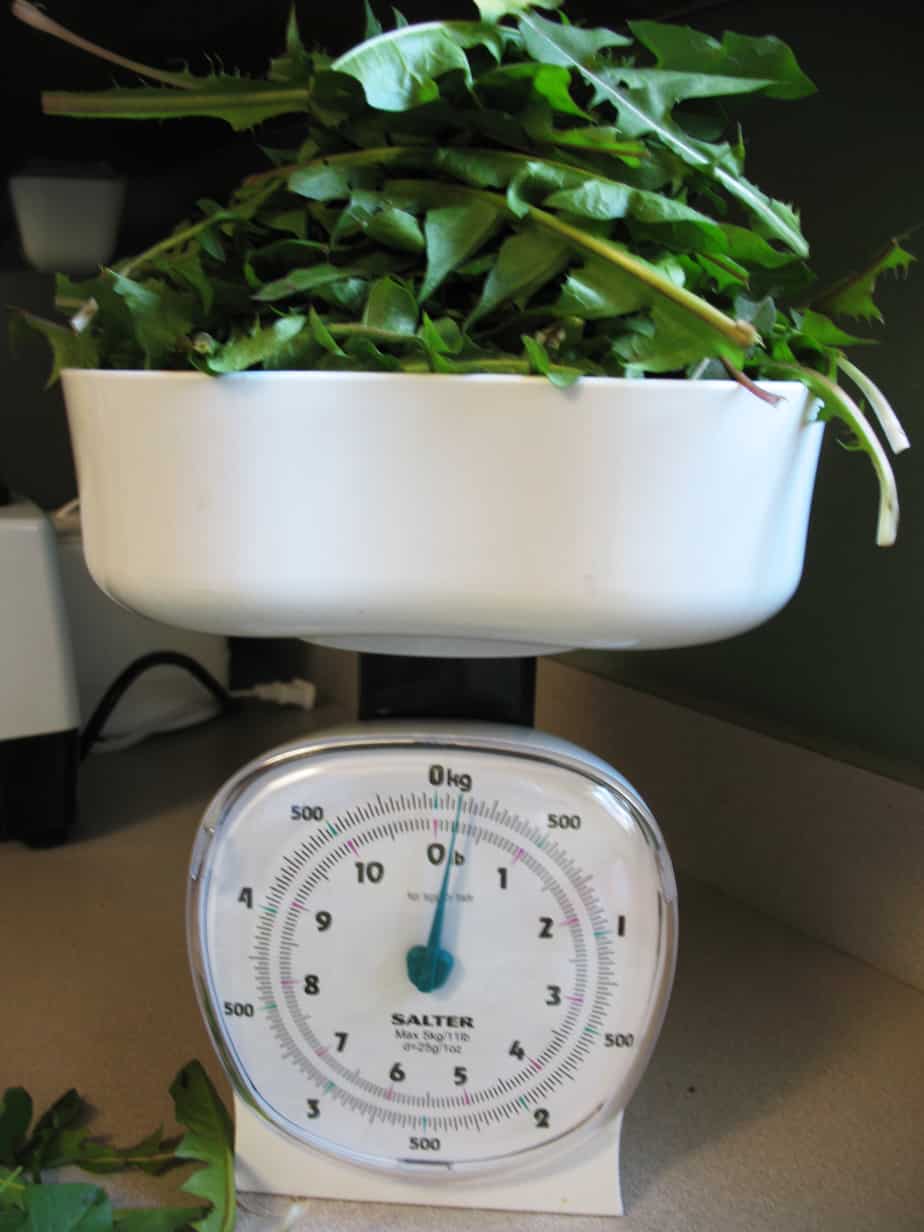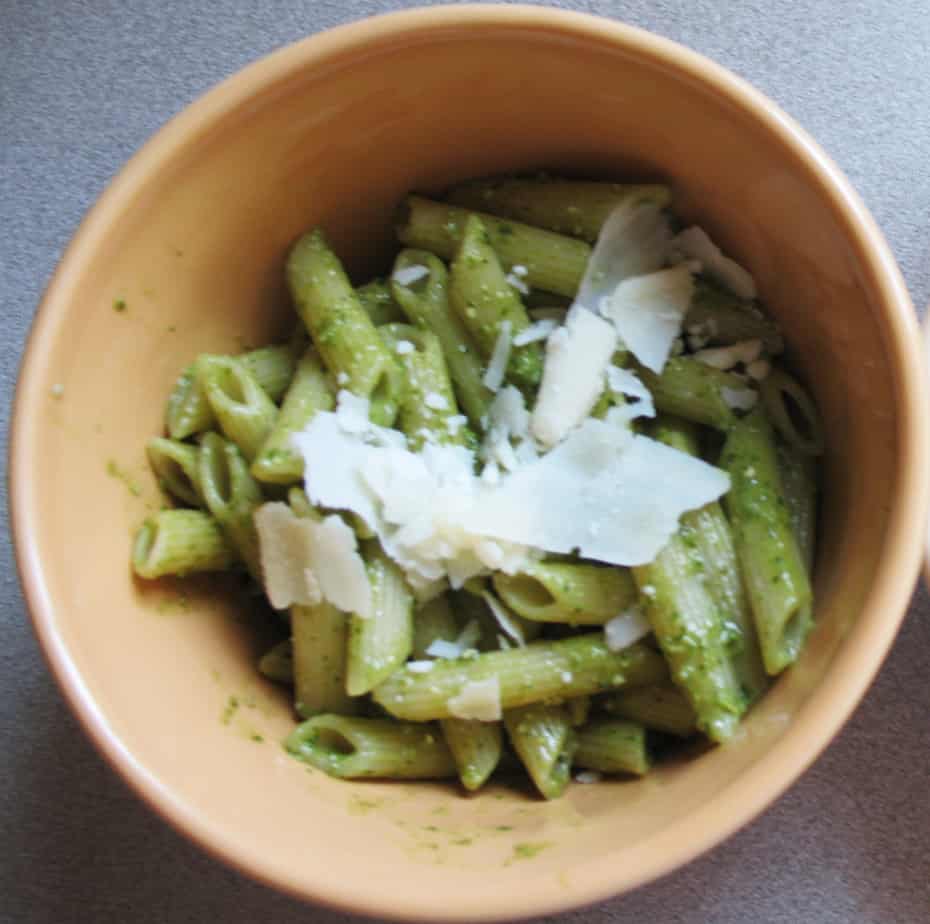 PS It ended up making a quart of pesto! The original site says you can freeze it, so I think that's what I'll do.
If you're interested in more dandelion recipes, here's Dandelion Jelly and delicious Dandelion Rhubarb Pie. Mmmm.