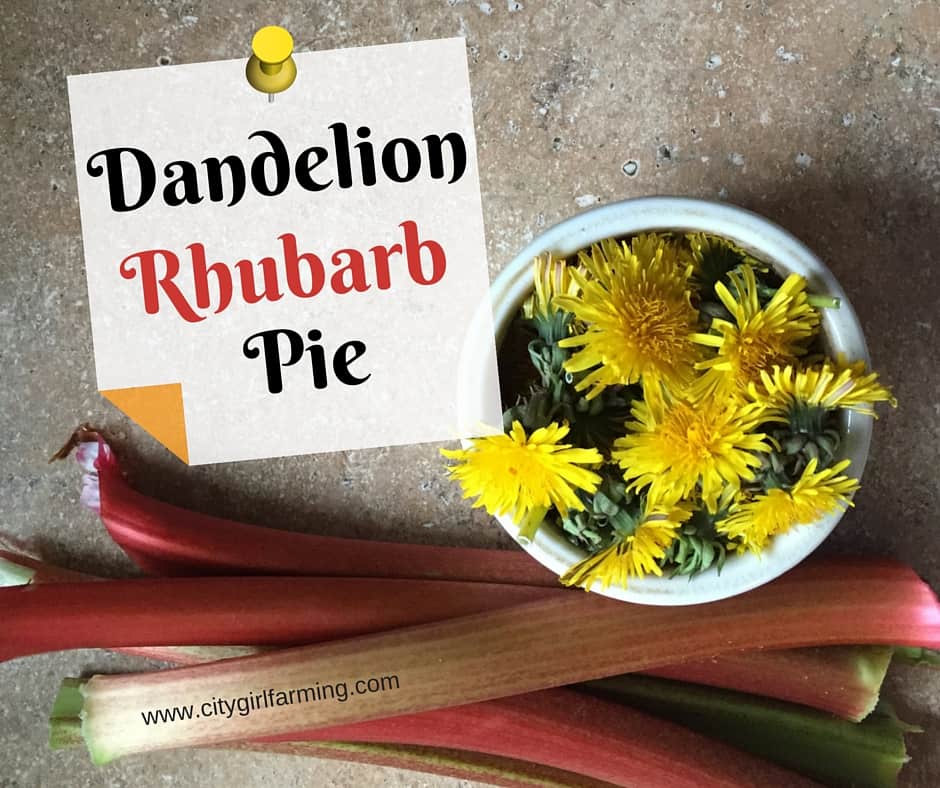 It's dandelion season in my neck of the woods. Yay. I have always been a fan of of the lowly dandelion. Way back before people were talking about saving the bees and before it was mainstream information on how good dandelions were for you, I loved them. I liked their cheery yellow color dotting the green carpet of grass and have never understood why people tried so hard to get rid of them.
I also am crazy about anything rhubarb! So I could barely contain my excitement the day I stumbled across a recipe for rhubarb dandelion pie over at Montana Homestead! Oh, my, I had to make it. I basically followed the recipe over at Montana Homestead, but I tweaked a few things. For one, I made it gluten free, so I substituted all the flour in the recipe for a gf baking flour. Also, I decided to make a fruit crisp topping (very similar to the one in the original recipe but I substituted out MOST of the flour and used rolled oats instead).
It was tasty. I served it to six people and everyone thought it was delish, even the ones who reluctantly tried it under extreme peer pressure from me. It is quite tasty. And it's also a great conversation piece! If you make it you first get to watch how people react to it the idea of it. Then watch as they ask for more!
Dandelion Rhubarb Pie:
1 unbaked 9″ pie crust (use your favorite recipe or buy one–I used a GF crust from Silly Zaks, and I have to say it's the best GF crust I've ever had).
Inside Filling:
3 cups prepared rhubarb (washed and cut into chunks)
1/2 cup prepared dandelion flowers (just the yellow parts, no green)
2 eggs
1.5 cups cane sugar
1/2 teaspoon vanilla (or make your own here)
3 tablespoons flour (I used GF flour blend)
Topping:
2/3 cup GF oats
1/2 cup brown sugar
1/3 cup butter softened at room temperature
What to Do:
Heat oven to 400.
Prepare rhubarb by washing and slicing into small chunks.
Pick about a cup or so of dandelions. Rinse them off gently. And carefully break open and pull the petals from the green stem and leaves (see below for detailed photos on how to do this). You can also cut them apart, but I've found this method much more tedious as you've got to pick the green pieces out (they're bitter). The pulling apart method works  better in my opinion, but try both ways and see what works for you. (And if you come up with an even BETTER method, let me know!)
***The trick to plucking dandelion petals (without getting a lot of green matter)***
The most tedious part of making anything with dandelion petals is the separating them from the green leaves. The greens are bitter, so taking care to actually keep them out of what you're making is a good thing. I've found, however (through a lot of trial and error experimenting) that if you pull the petals out (instead of cutting them off), you get virtually NO green in the mix and it's a LOT faster than other methods I've seen explained.
I will try to visually demonstrate it below. If you pick a dandelion and take your thumbs and put them on the fat green section between the stem and the flowers and gently pull it apart, so the petals lay flat, it's then easy to pick the yellow parts off and leave the green intact. Here's some visuals to hopefully help:

You're wanting to end up with a half a cup of yellow flower petals with as little green mixed in as possible. I find it takes about twice as many dandelions when you pick them then you'll need for the end result (ie 1-1.5  cups of picked flowers = 1/2 cup petals ready to use.)
Mix the rhubarb and dandelion petals together in mixing bowl.
In a smaller bowl, beat the eggs, vanilla, sugar and flour together. Pour over the rhubarb/dandelion mixture and stir well. Pour into the pie  crust and place in the preheated oven.  Bake for 10 minutes. Reduce heat to 350 and bake another 35-40 minutes.
The pie is done when the rhubarb is soft and the crust is golden brown. HOWEVER: I was worried when I pulled it out that it wasn't done because it was wobbly in the middle (even though it was golden brown with soft rhubarb). Don't let that part freak you out. It firms up when it  cools a bit and it was perfectly baked even though seemingly runny when I pulled it out.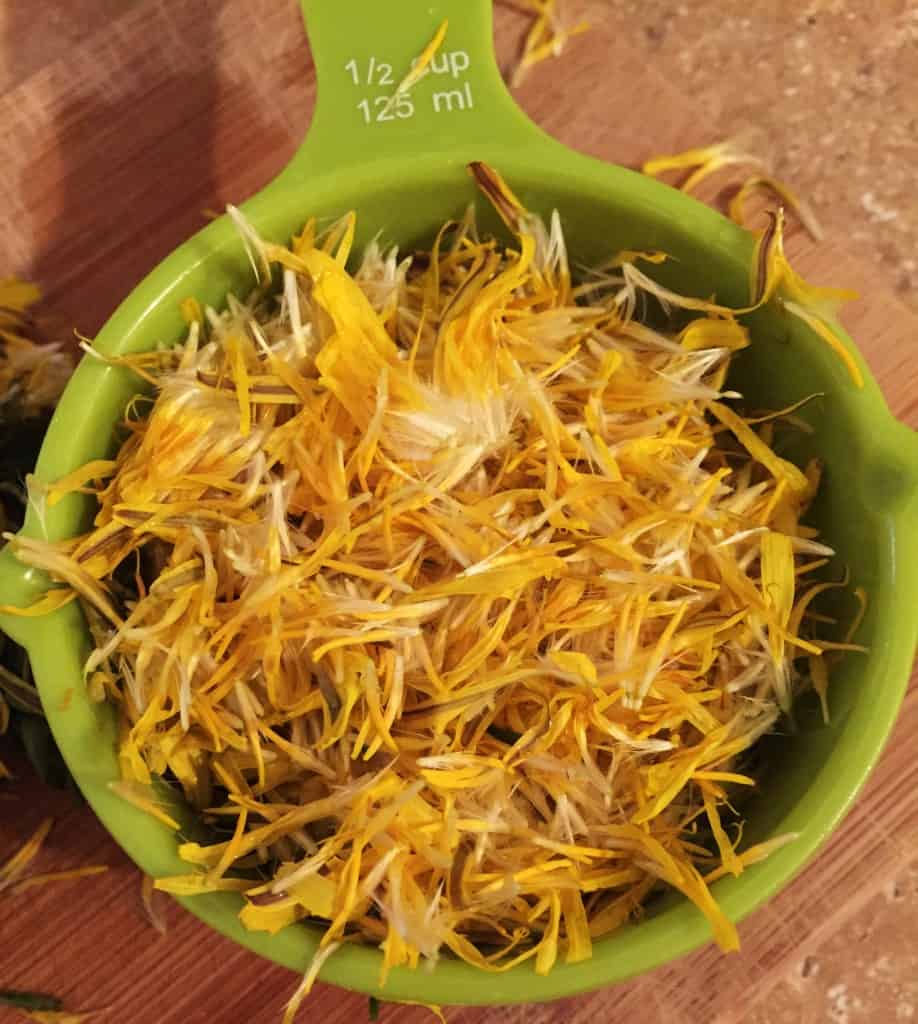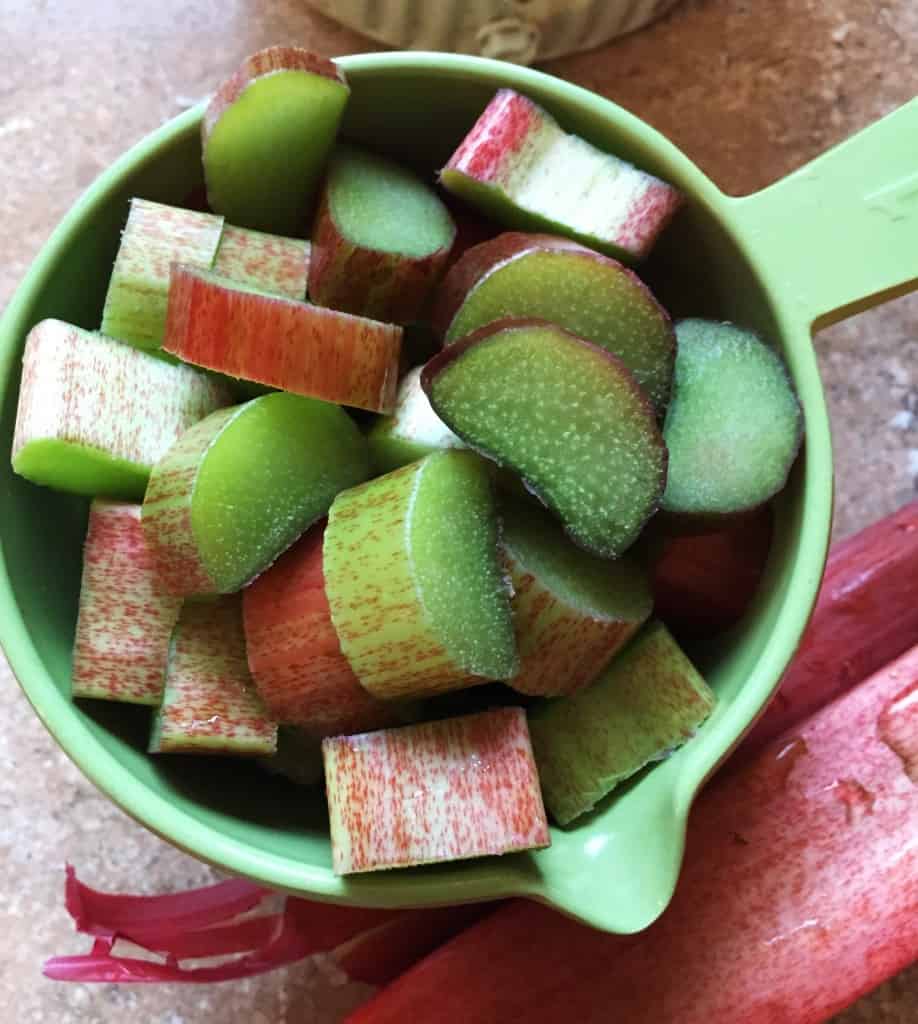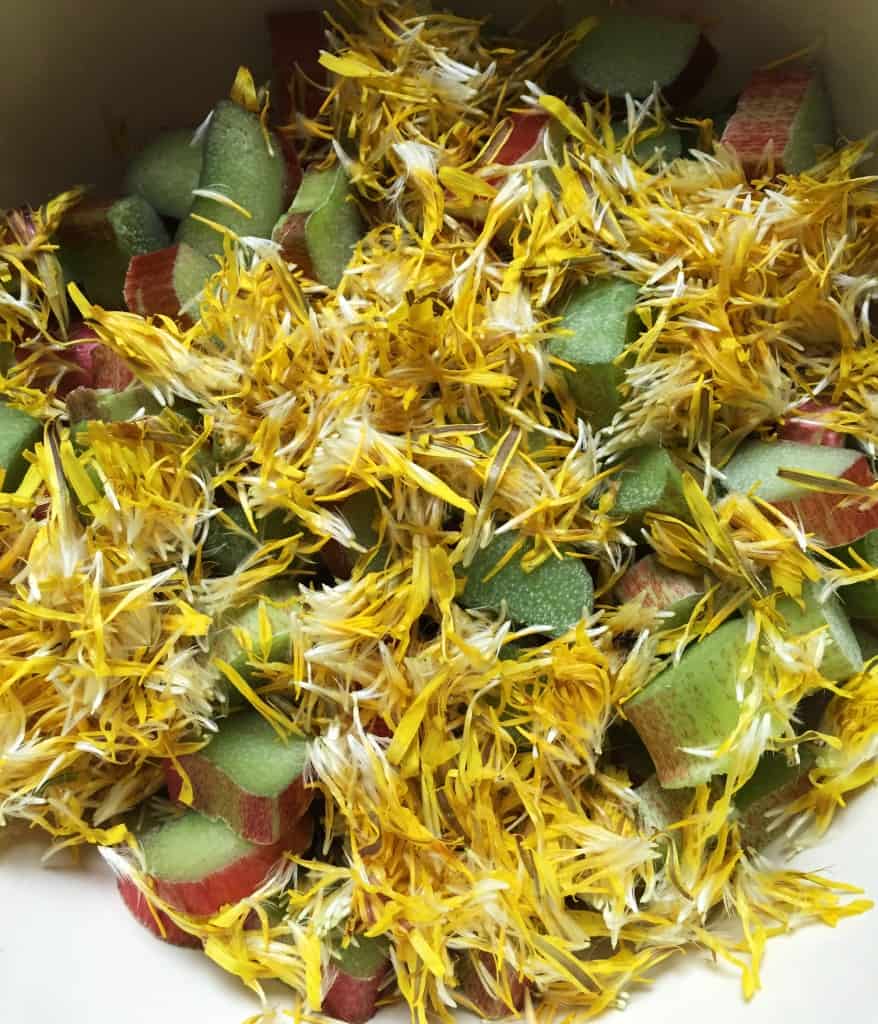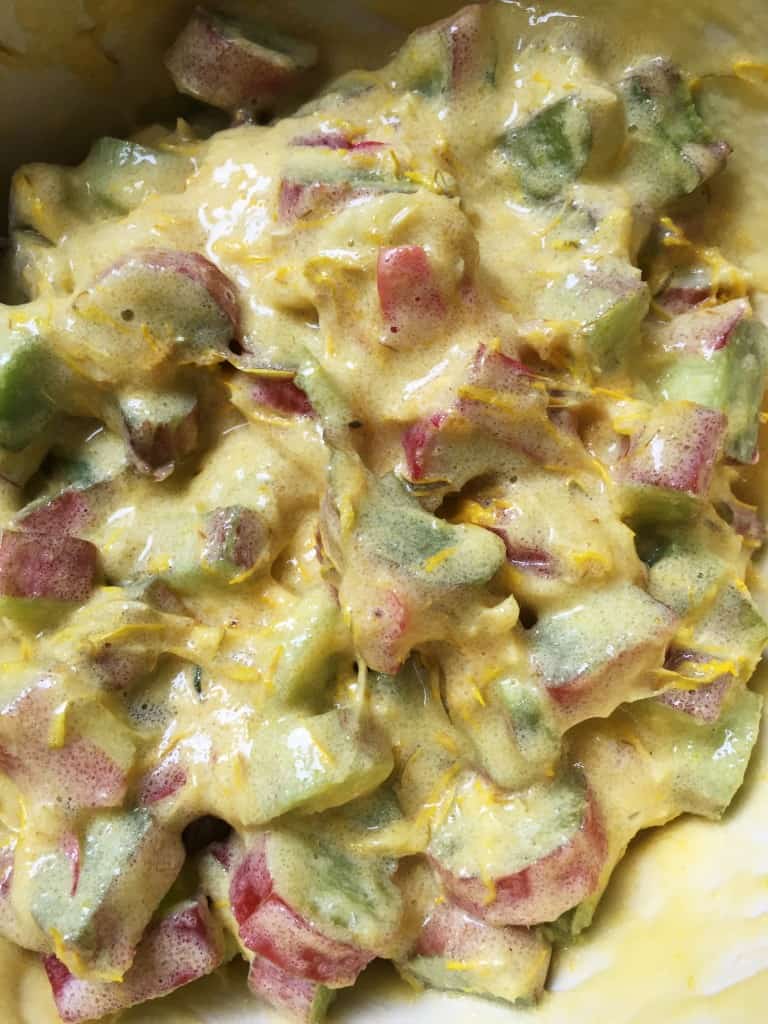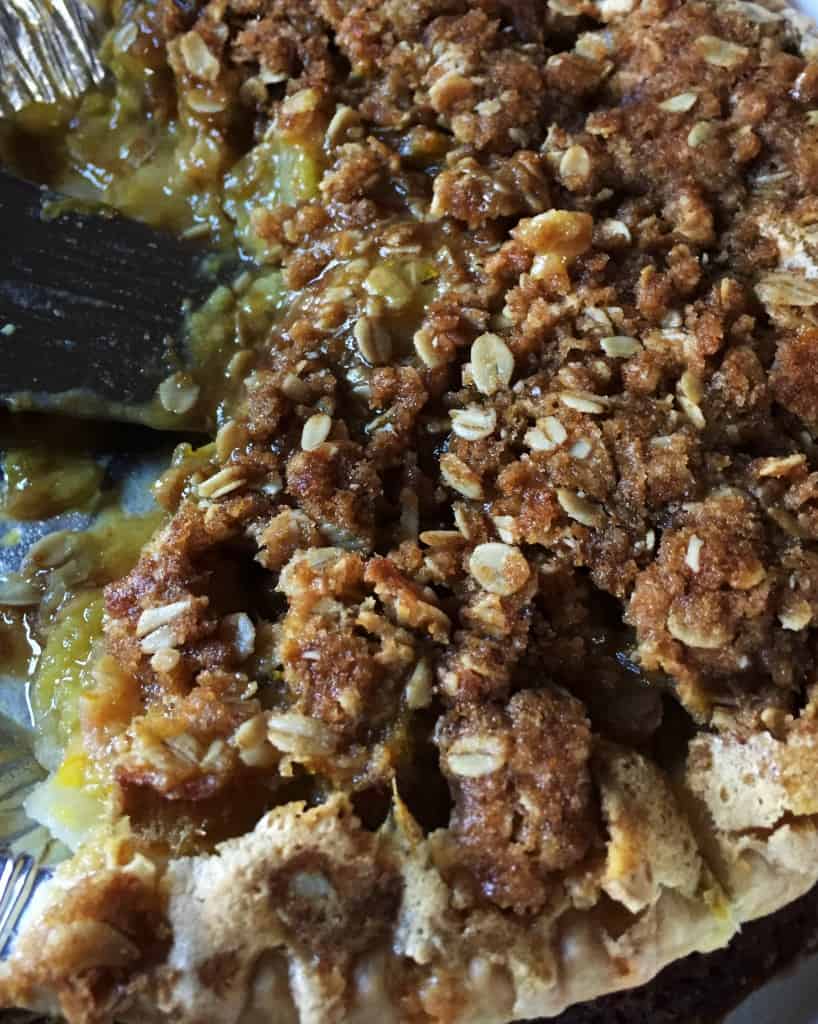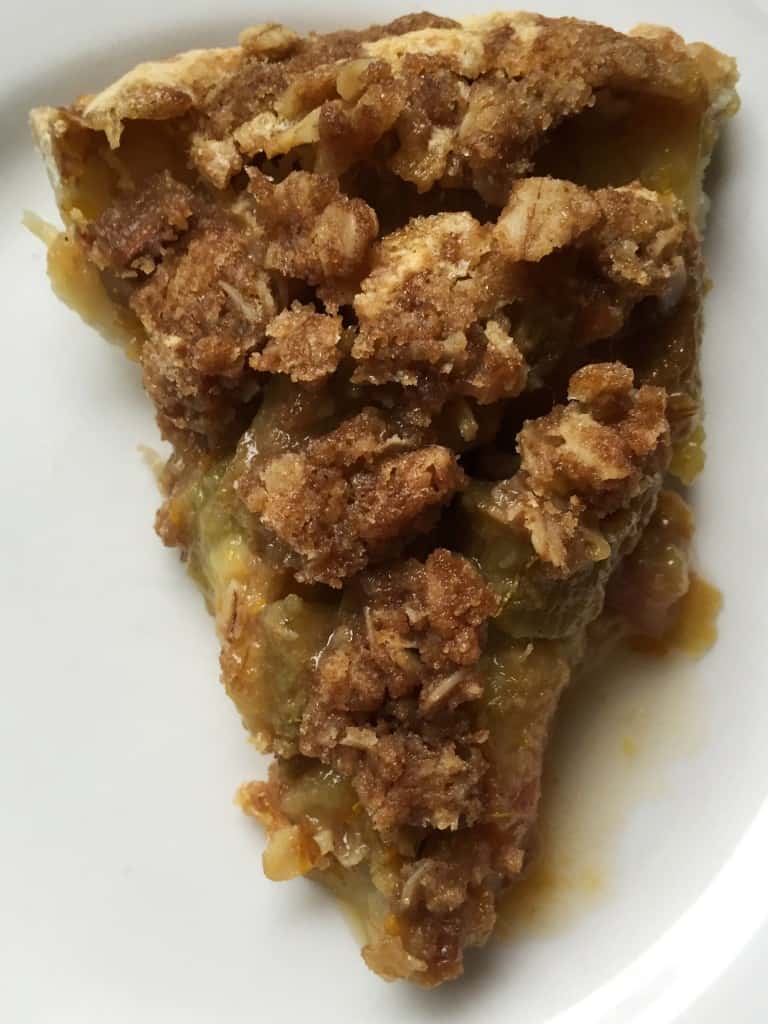 Special bonus: If you use your own free ranging flock of chickens, you'll have bright-yellow-yolked backyard eggs like I did. This will give you a lovely yellowy custard-y inside filling (even more so since they're mixed with the yellow flowers). All chemical and dye free! Gotta love nature!
If you're dandelion crazed or just open to new and different things, here's a couple more posts I've done about cooking with dandelions: Dandelion Pesto and Dandelion Jelly. Stay tuned because I've been wanting to make dandelion wine for several years now and am finally going to do it THIS YEAR.
If you're also crazy about rhubarb, check out some of these posts from the City Girl Farming archives: Rhubarb Ketchup , Rhubarb Syrup and Rhubarb Day (filled with lots of rhubarb recipes).
What are your favorite ways to use dandelions or rhubarb?