Pumpkin spiced nectarine jam? Can it get any better than that? Probably not if you're a die-hard pumpkin spice fan like me. (In fact, pretty much a year-round one–no judging!)
When a case of fresh ripe nectarines arrived on my doorstep from the Washington State Fruit Commissioners, I already knew what I was going to make: Pumpkin spiced nectarine jam. Mmmm. Oh. So. Good. Let me just say–it did not disappoint.
Added bonus: the sweetener used in this recipe is honey! No refined sugar at all! (I know, right? Just when you thought it couldn't get better!)
If you like nectarines and you like pumpkin spice, grab yourself some nectarines and let's get down to business…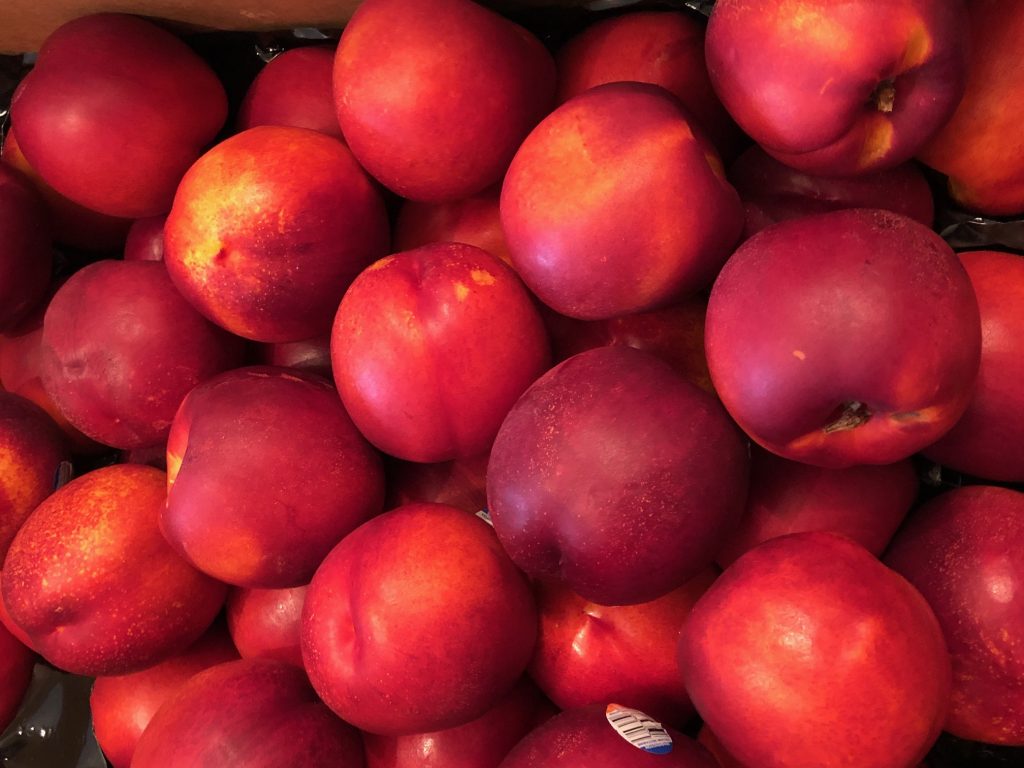 Making Pumpkin Spiced Nectarine Jam
You will need:
8 cups peeled. pitted and coarsely chopped nectarines (or peaches)*
2 cups honey
2 tablespoons lemon juice
1 box low sugar pectin
2.5 tablespoons pumpkin spice (or make your own mix using 2 teaspoons cinnamon, 1 teaspoon each ginger, nutmeg and allspice, and 1/4 teaspoon cloves–then measure what you need out of this mix for recipe, reserving the rest for something delicious later.)
10-12 8-oz sized canning jars with lids and rings
A non-reactive pot to cook everything in
Other canning equipment for water bath canning (see here for more information)
*most sources say to peel peaches and leave nectarines unpeeled. But my feeling is, fuzzy (peaches) or slick (nectarines), skins are still skins…so I remove them from things like jams and sauces, where I really don't want chunks of skin floating around.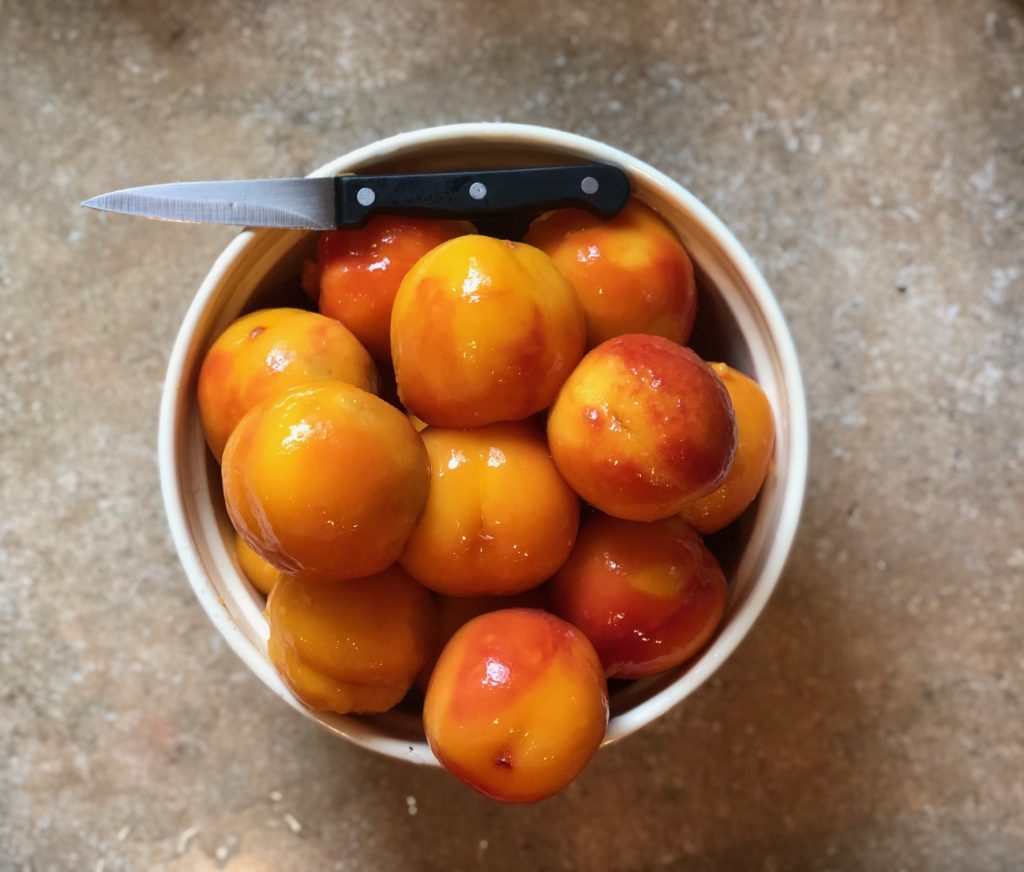 What to do:
First, you'll need to prepare everything…
Gather your canning supplies, sterilize your jars (if you're going to can this recipe–you could also freeze it, or make a half a batch and eat it fresh from the fridge.)
Wash and peel** your fruit (if you're going to do that). Chop it up (chunky) and measure it out. Gather your spices and other ingredients.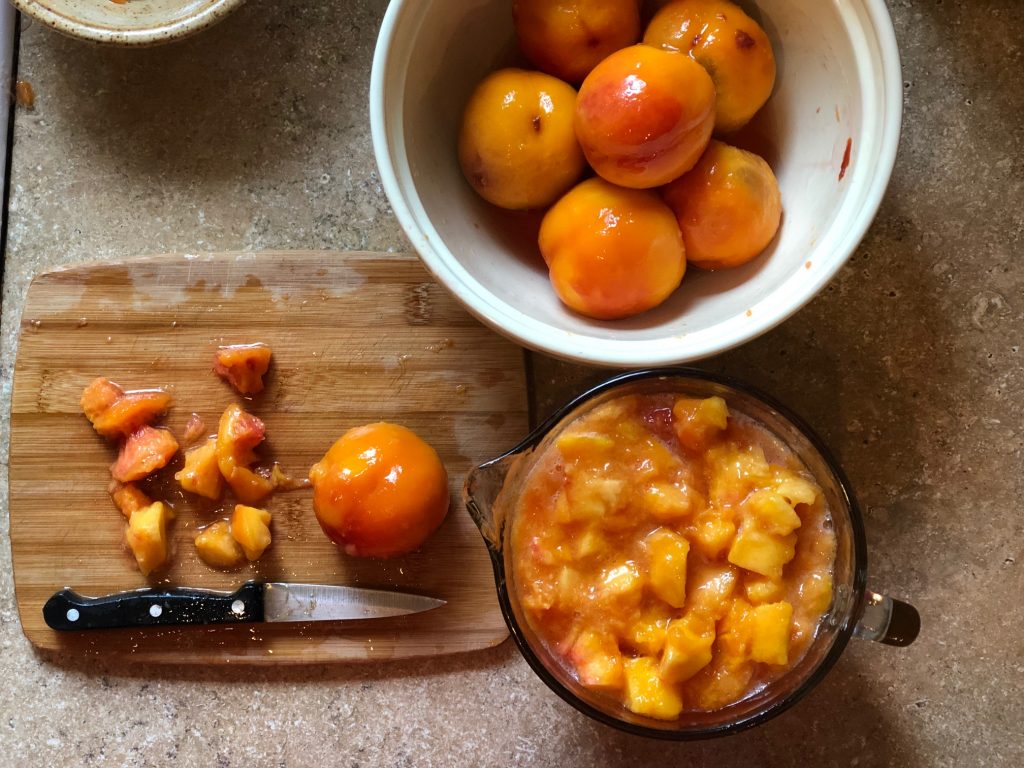 Place the fruit, lemon juice, and pectin in a non-reactive large saucepan or pot, stir well to combine and dissolve the pectin. Bring to a hard boil (stirring regularly).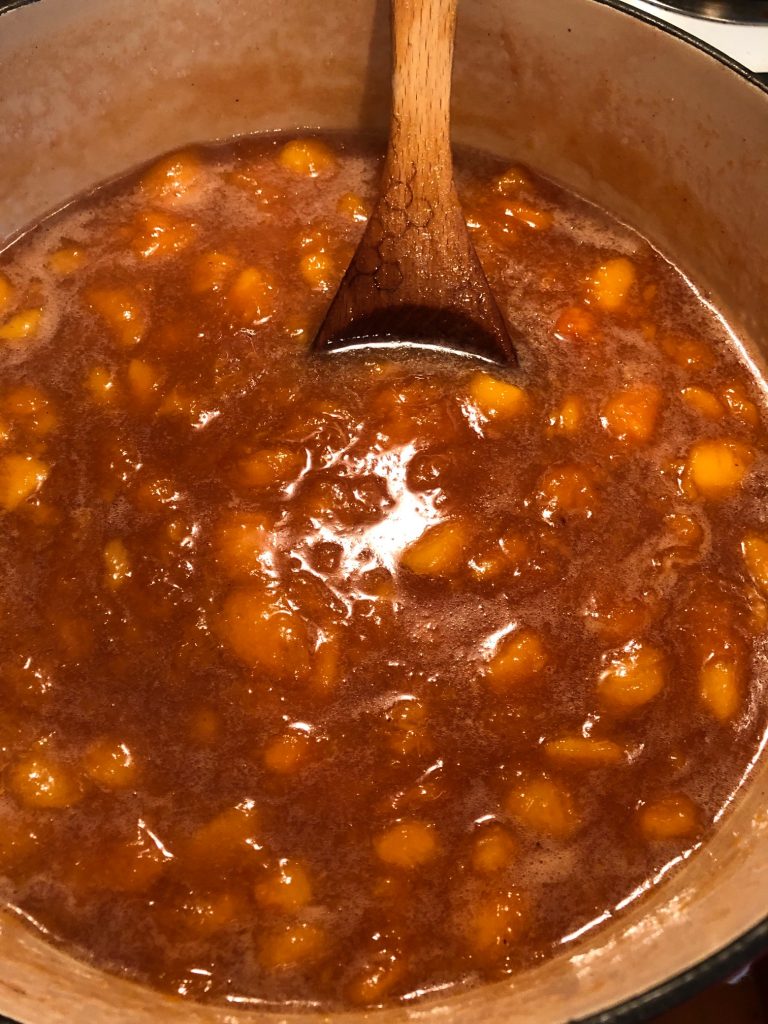 Once it's boiling, add the honey and spices and return to a hard boil. Boil for 1 minute longer. Remove from heat.
Skim foam from the top of the mixture.
Ladle the hot jam into warm, sterilized jars, leaving 1/4 inch of headspace in the jar.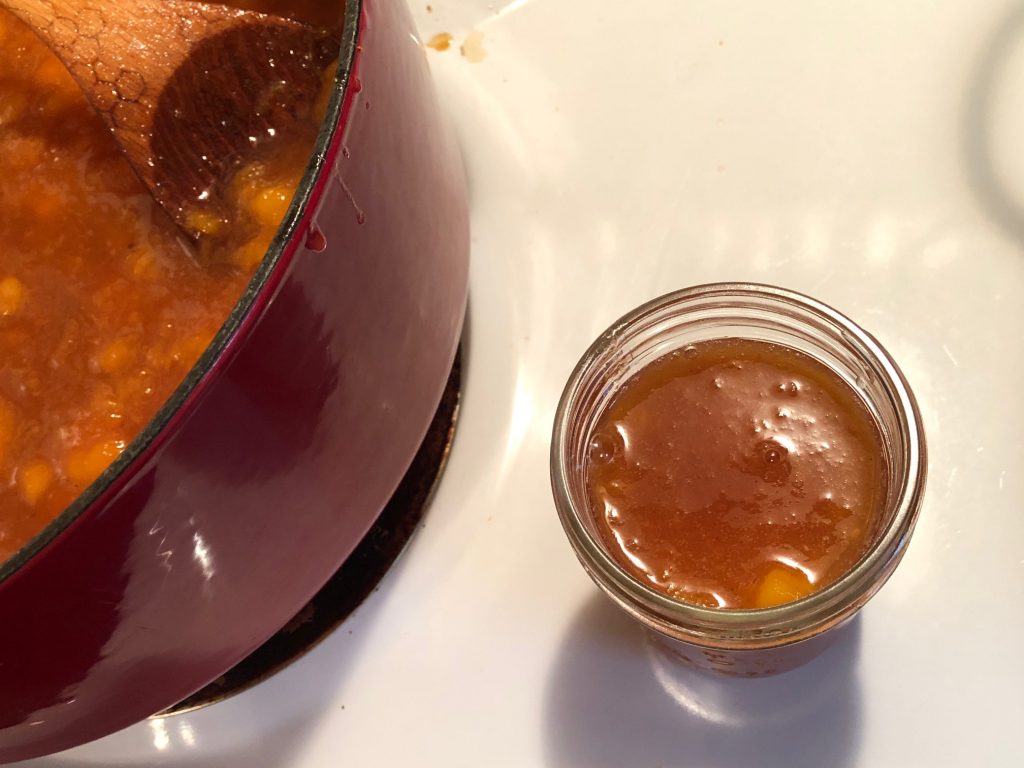 Wipe rim of the jar with a clean, damp cloth. Add jar lid and ring. Tighten.
Process this lovely pumpkin-spiced nectarine jam in a hot water bath for 20 minutes (adjust for altitude–see below).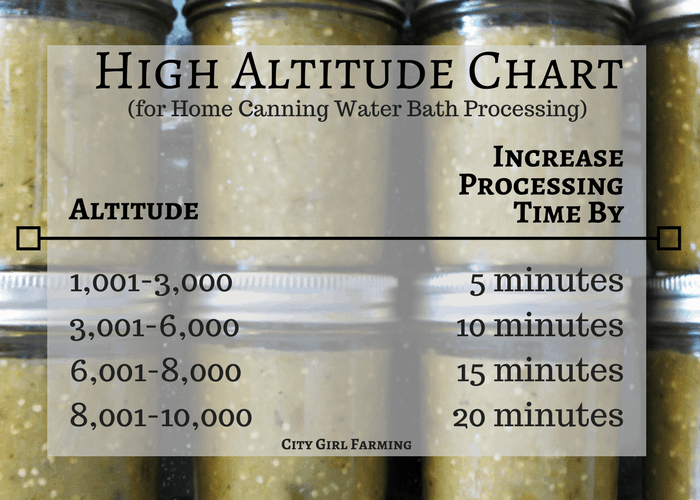 Makes 10 half-pint jars (8 oz)
**Removing Nectarine/Peach Skins:
To remove the skins, the easiest thing to do is blanch the fruit. Don't be intimidated by this, it's super easy and will make the process so much nicer–the peels will just slip off. Literally.
Take a big pot, fill it with water and bring it to a boil. Add nectarines a few at a time and let boil for about 1 minute.
Immediately remove with slotted spoon and dunk in a bowl of ice water. Let them cool off in there and their skins will literally just slide off when you rub them. Like magic!