This fresh cherry bourbon BBQ sauce recipe is delicious and simple to make. The most time-consuming part is pitting the cherries (and it's totally worth it).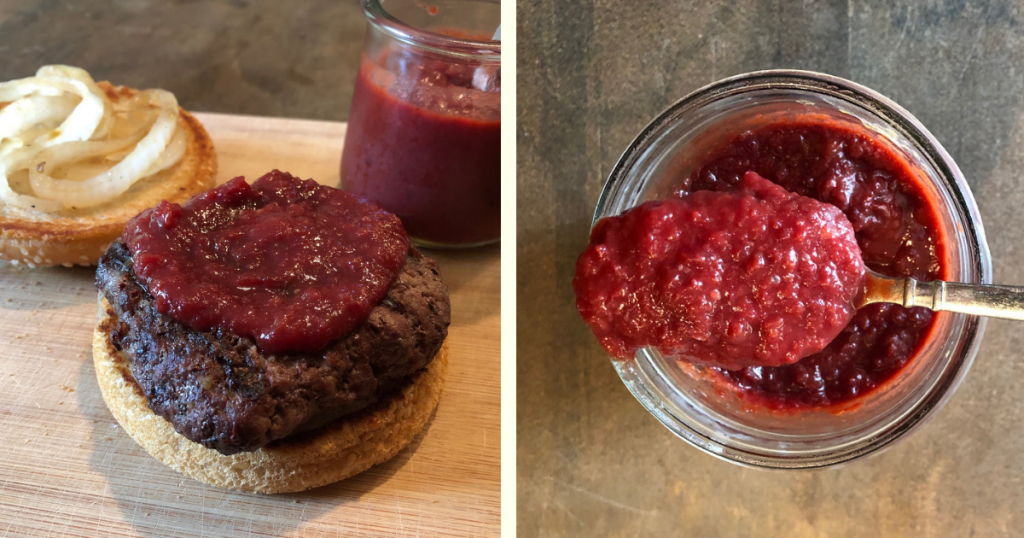 When the Northwest Cherry growers asked me if I'd like 20 pounds of cherries to experiment with, I didn't hesitate to say YES PLEASE! One of the many things I cooked was this fresh cherry bourbon BBQ sauce recipe. It's really, really good. I think you'll like it to.
Here's how to make it
Ingredients:
3 tablespoons butter
1 large onion, chopped
3 cloves garlic, minced
1 cup tomato sauce
1 cup brown sugar or coconut brown sugar or honey (if using honey, start with 3/4 cup)
2 tablespoons lemon juice
2 teaspoons Dijon mustard
1 teaspoon salt
2 teaspoons pepper
1/8-1/4 teaspoon cayenne (to taste)
3 cups cherries, pitted and quartered (save 1/2 cup out, if you like really chunky sauce)
1.5 shots Bourbon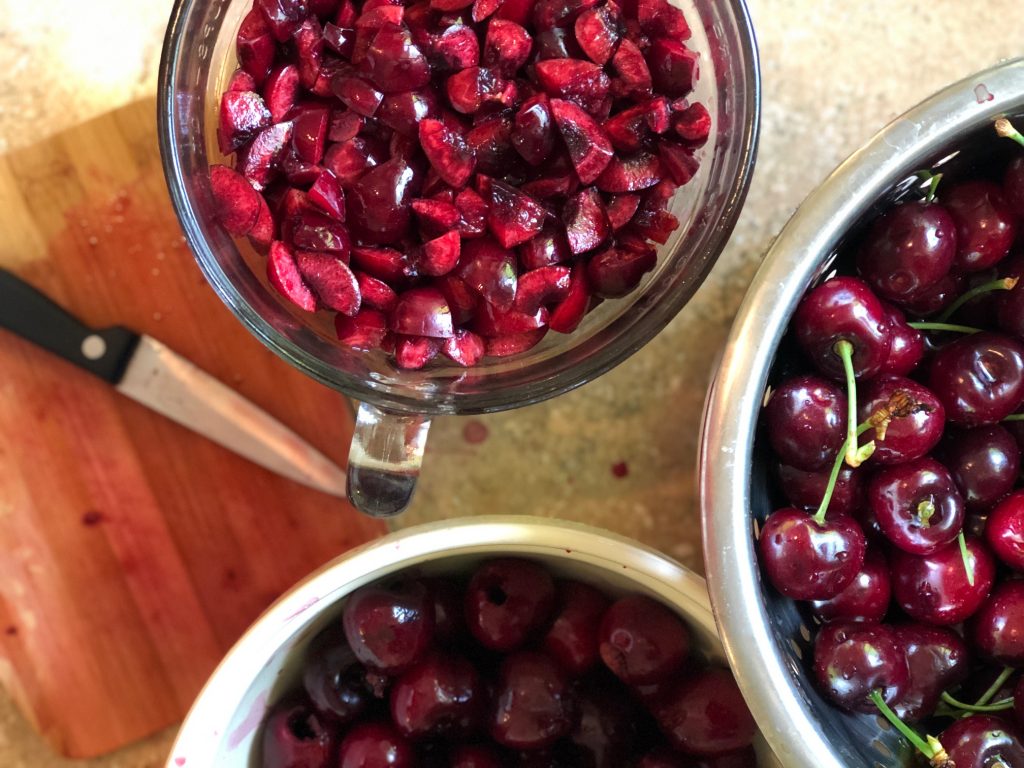 Directions:
Melt butter in a pan and saute' onions and garlic until lightly browned. Add the rest of the ingredients EXCEPT FOR the cherries and bourbon. Bring back to a full boil.
Once boiling, add cherries and bring to another full boil, boiling for 10 minutes.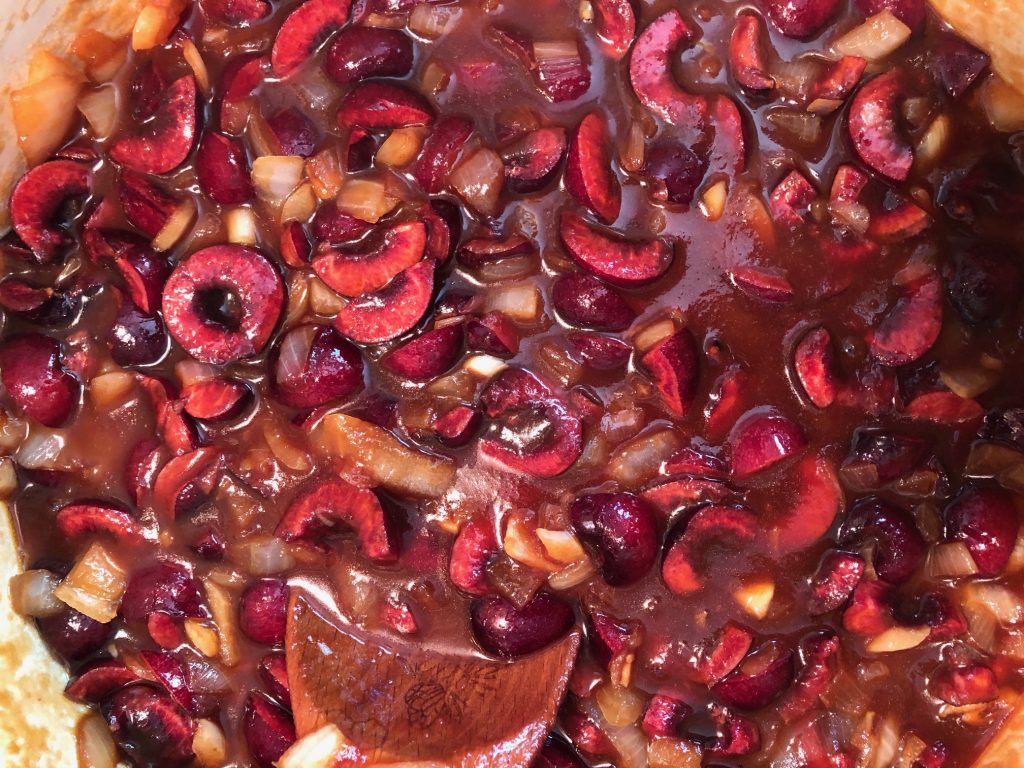 Remove from heat and let cool a little. Use an immersion blender or regular blender and blend until fairly smooth–or until it's to the consistency you'd like it to be. (If you want it really chunky, use a potato masher).
Put back on heat and bring to rolling boil, turn heat down and let it slowly boil for 10-15 more minutes (or longer if you'd like really thick sauce).
If you've saved out 1/2 cup of cherries, add them and the Bourbon now. Cook for an additional 5 minutes.
This recipe will make 4-6 cups of sauce. Don't can this recipe as it's not safety approved. But, you can store in in refrigerator for up to 2 weeks or so (not that I think you will have any last that long)!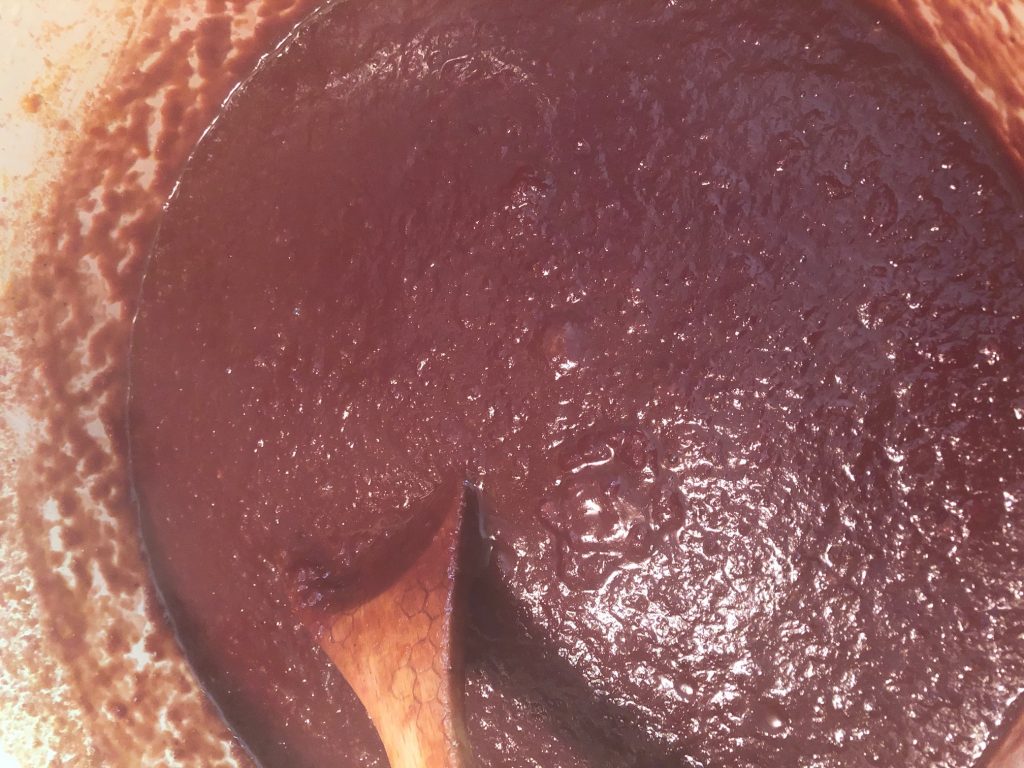 How to Use it:
This sauce, of course, is a great addition to anything your grilling. ANYTHING. But I've found it's also delicious added to Sloppy Joes, as a dip for veggies, or even added to coconut aminos (or soy sauce) for a stir fry sauce.
I'm sure you'll be able to think of many other things to use it with as well! If you discover something amazing, let me know! I'd love to try it as well!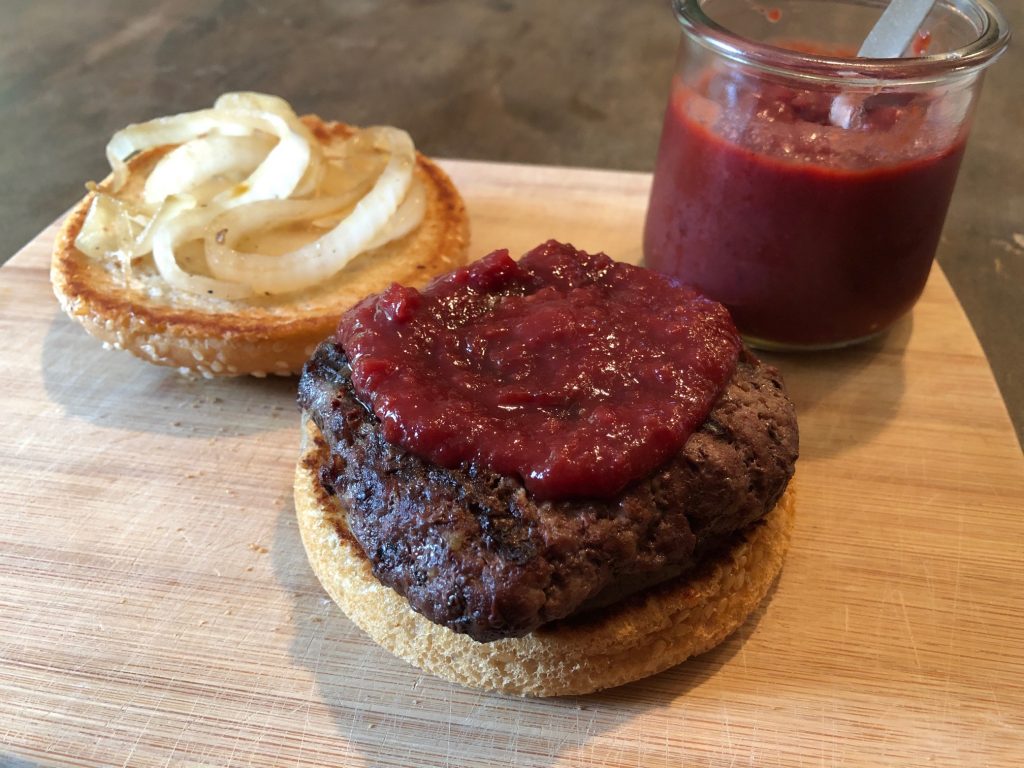 Kick up this fresh cherry BBQ sauce a few notches: Add 1 shot of Fireball to the sauce for a spicy, cinnamon-y twist (and then simmer it again for an additional 5-10 minutes).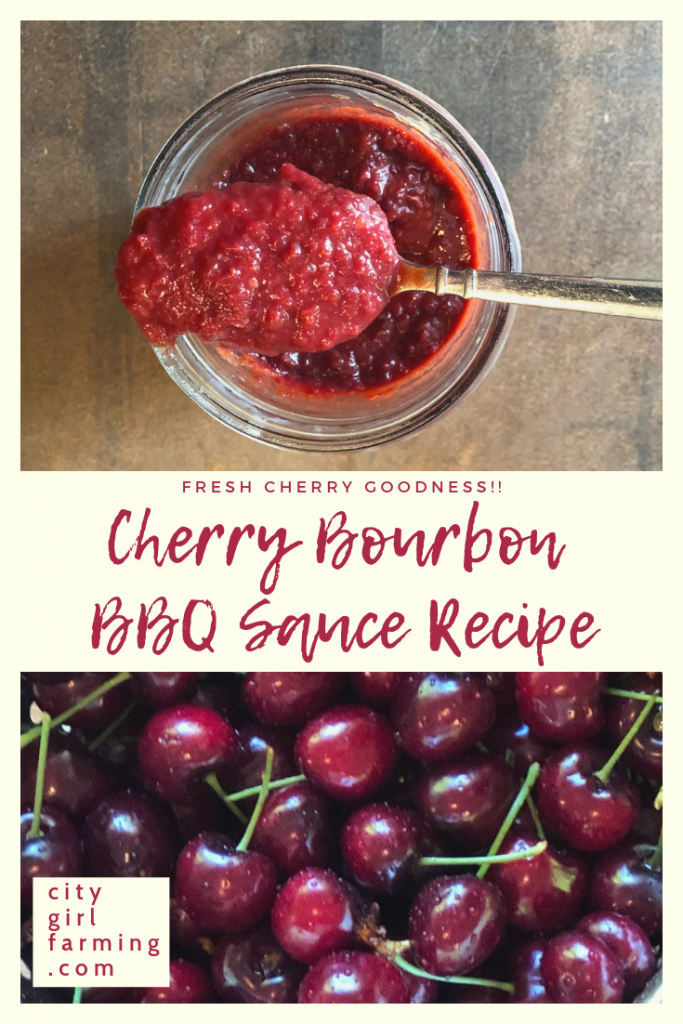 If you love cherries, try this tasty cherry marmalade recipe (even if you don't think you're a marmalade person–I'm not, but I really love it!)
Disclaimer: I was given these lovely, delicious cherries by the Northwest Cherry Growers and I used them to create this recipe. They grow the best cherries. Seriously. I'm not just saying that. They really are superior quality and I was thrilled to spend time in the kitchen cooking with them (and eating gallons of them fresh as I went along)!