A chicken saddle is a good thing to keep on hand if you have a flock of chickens. They're handy to have around for more than one chicken problem. They're also easy to make (or inexpensive to buy) and could possibly even save the life of one of your hens.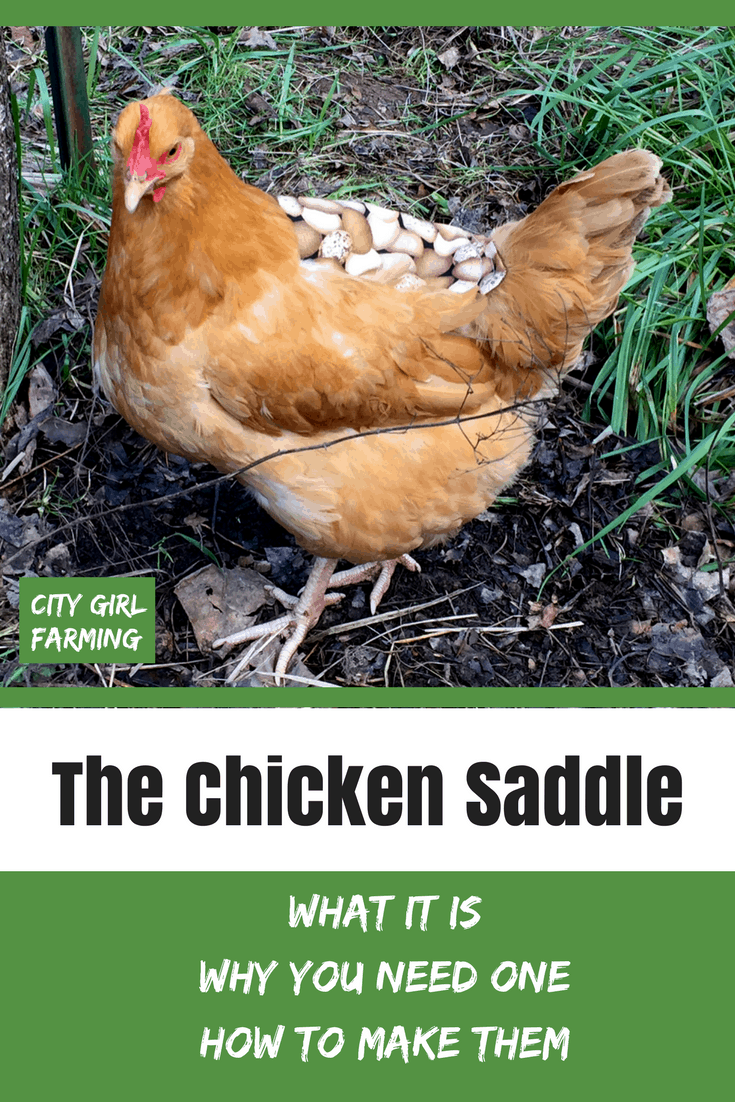 Richard the Love-Struck Rooster
I've never before needed a chicken saddle. But that was before Richard.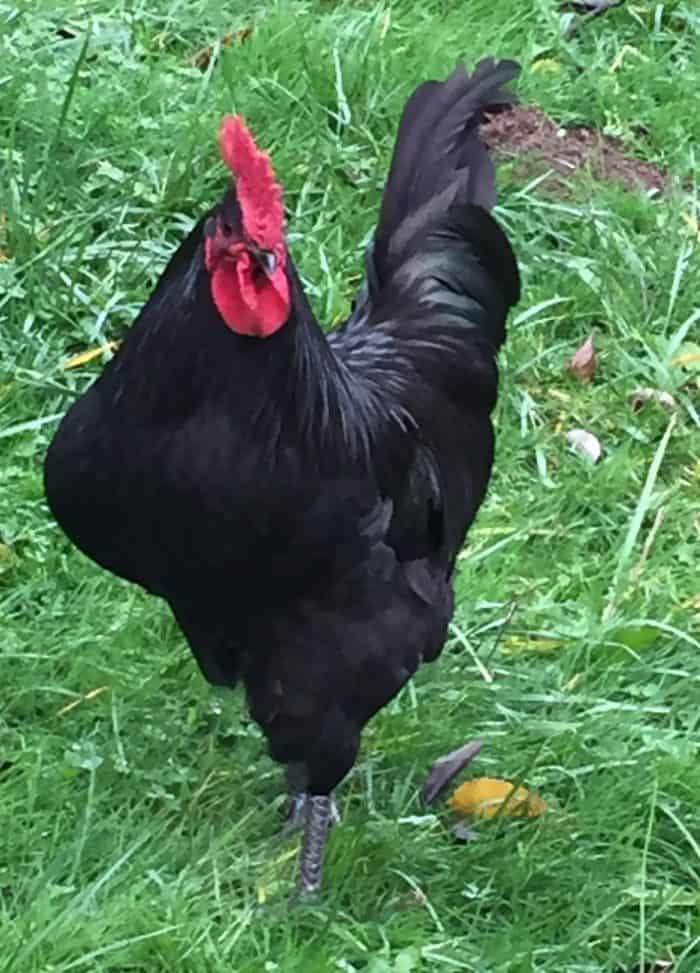 Richard, my young Australorp rooster, is a love machine. His energy and hormonal levels are soaring.  And while he makes his rounds regularly and thoroughly all day long, his favorite hen by far is Thelma. Thelma is my sweet, young Buff Orpington who is smaller than most of the other hens in my flock.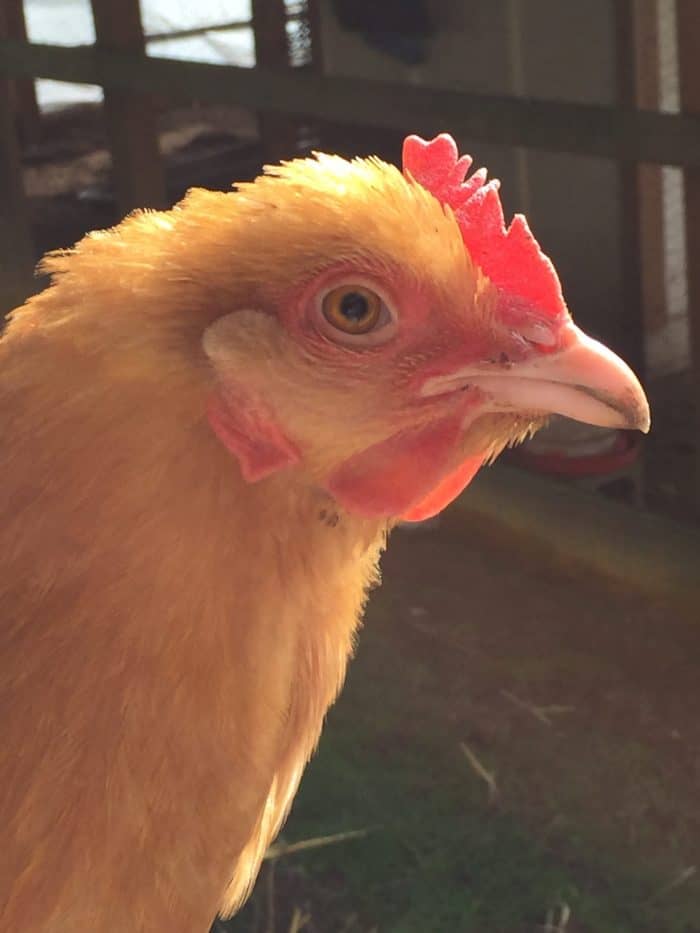 Richard loves Thelma. Enthusiastically. So much so, he's worn Thelma's feathers right off of her back. He's also wearing off the feathers her wings as well.
On one hand, this love affair has saved Thelma's life. Literally. Not too long ago I looked out the window to see a hawk with Thelma in his claws carrying her away. Richard, usually faithfully by her side, sprang into action and jumped up, attacking the hawk.
By the time I got out to the chicken yard, the only bird around was Richard, still carrying on, visibly upset. Next to him was a pile of Thelma's feathers. It didn't look good. But, thankfully, Richard's attack worked, as I found Thelma, scared and hiding in the coop. The only wound was a small scratch on her face.
And for that moment in time, it paid to be Richard's first lady.
But right now, the poor girl is naked on the top. And chances are pretty good those feathers aren't going to grow back in again until the next molt. So, Thelma's going to be naked for a while.
I've been thinking I needed to get a chicken saddle, but I've been putting it off. I haven't ever needed one before and I was resistant. However, the other day, I picked up Thelma and she has lost a ton more feathers than is noticeable on first glance. I probably should have done it before now.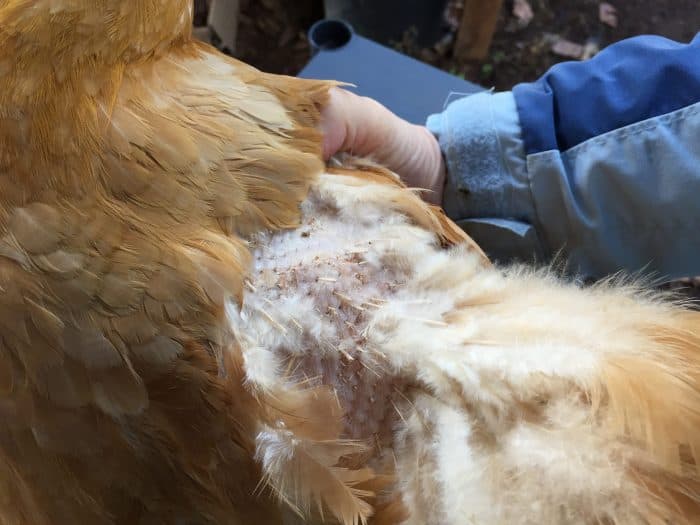 What is a chicken saddle?
A chicken saddle (sometimes known as a hen apron), is a protective covering for hens to wear that puts an extra layer between them and a rooster, helping to stop feather breakage and loss that is often accompanied by the over zealous affections of a rooster.
Typically, the chicken saddle is made from fabric (cotton or denim) with elastic straps that go around the hen's wings to hold it in place.
During mating, a rooster will hop up on a hen's back and balance himself with his claws and even his spurs, digging into the hen to stay on top of her. That claw balancing act is at the expense of the hen's back. A 'well loved' hen often loses her feathers as they get broken off in this process. And once the feathers are gone, there's nothing protecting her back. Then those claws can cause wounds and puncture holes to the skin on her back, which can bring on other problems: picking by the other hens or infection. If left unchecked, it could end in serious damage, illness or even death for your hen.
How to Use a Chicken Saddle
Once you have a hen that's losing too many feathers, it's probably time for a chicken saddle.  It's easy to put a saddle on a hen because the elastic just slips over her wings to keep it in place. This apron can be left on as long as necessary. (I've heard some people say they've left it on for a year!) One unfortunate fact about chickens is that with feather loss such as this, it often takes until the next molt for them to re-grow the damaged and missing feathers. Depending on the time of year, that could be a very long time in the waiting.
While a main use of the chicken saddle is to protect a hen from a rooster, it also works great as a protection for a wounded chicken (as it covers up the wounds so others won't pick at it).
Also, if the broken feathers/naked back happens during the winter, the apron will give the hen a bit of insulation to help protect her from frostbite in the coldest regions.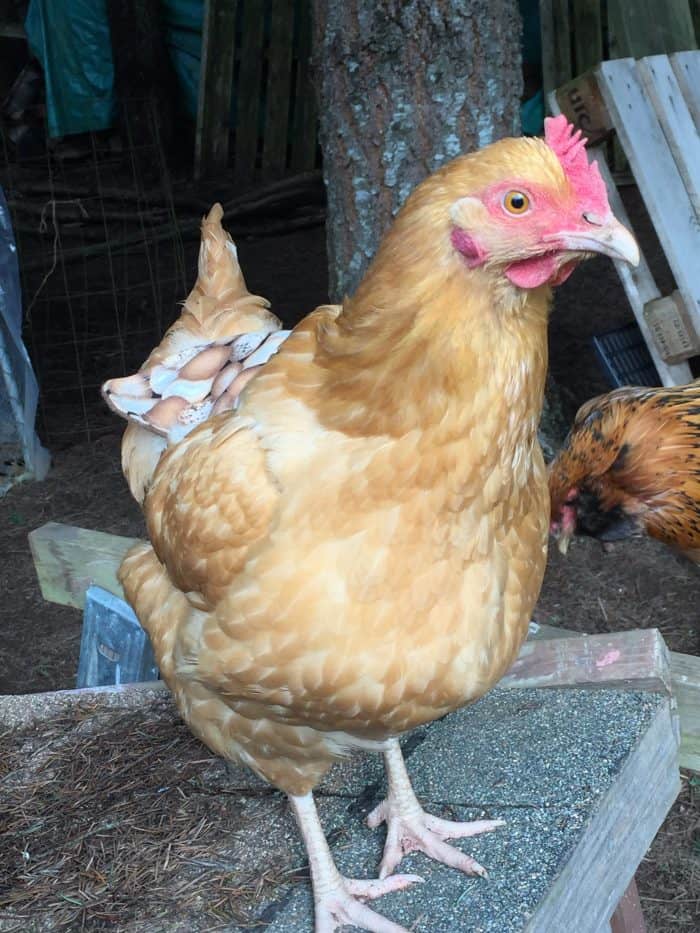 How to Make a Chicken Saddle
You can buy chicken saddles on Amazon (like this), or even Etsy (like this). Or you can make them yourself from scraps of fabric. You basically just need two squares of fabric (roughly 10×10 or so) that you can cut into shape and a piece of thin, natural batting and 10 inches or so of 1/4 elastic strip.  Use natural fabric so that your hen can 'breathe' and she doesn't overheat. Also, if you're using a heavier material like denim, you often just need that one layer and can skip the second layer and the batting.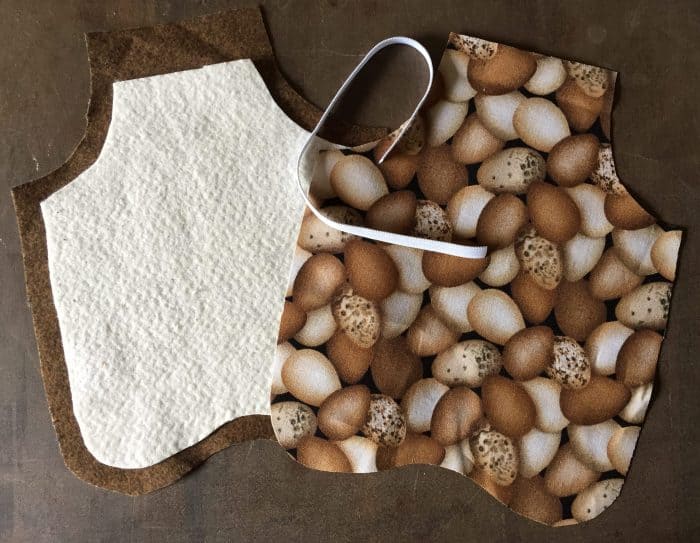 I found some good (and FREE) instructions (along with a pattern you can download and cut out) over at We All Sew. Their pattern is simple to use and follow. My sewing skills leave a LOT to be desired, yet made one without an issue. (Thelma didn't seem to notice my awkward stitches.)
You might have to adjust the size of the pattern depending on the size of your hen.  Thelma is small so I had to cut a bit off the length. Simply measure from the base of the neck down the back to where the tail starts to get your measurement for length.
I've also seen directions on how to make no-sew chicken saddles like this, made out of a leg of some denim jeans. I haven't tried it, but it looks easy enough.
How to Put a Hen in a Saddle
It's not as hard as you might think. You shouldn't even need help…unless you're also trying to video the experience. Ha. I tried to video putting Thelma into her new chicken saddle, but alas, me, a saddle and an unhappy bird (without a helper to video) ended in disaster.  Wouldn't it be great to have a couple extra hands?? But if you leave the video out, you should be golden.
If you'd like to see how to wrangle a hen into a saddle, here's a good video.  It's not hard. Even with an unhappy hen like Thelma. (Yes, she hated me for a couple of hours…but she recovered).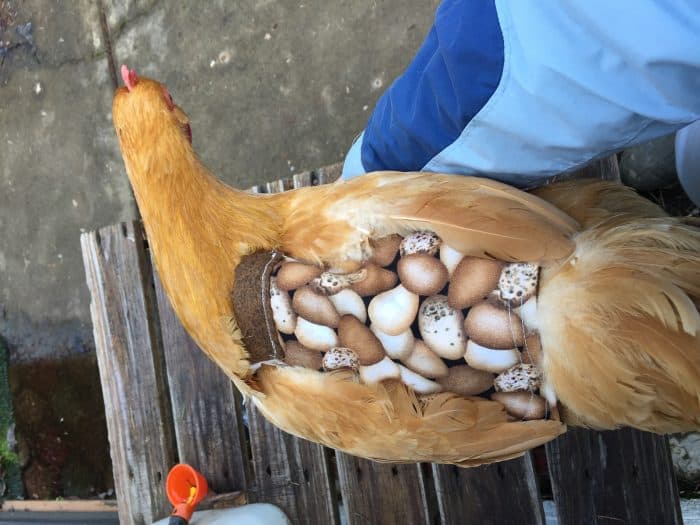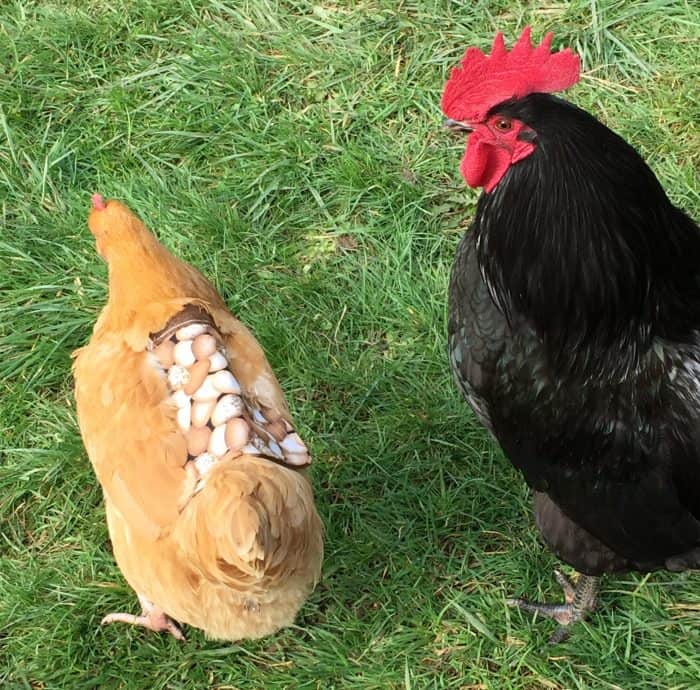 Now that I've finally given into the chicken saddle idea, I'm really glad I did. Not only that, I can see the benefit of having a selection of different saddles (and different sizes) on hand for when something goes wrong that a saddle would help. I consider myself fortunate that I've lasted nearly 10 years without needing one, but that might be unusual. I'm all about proactive health. So, with that, I'm going to sew a few more up for when I might need them in the future.
This post may contain affiliate links. This means that if you click on the link and buy something I may get a few cents to help support this blog. Thank you in advance for your support.