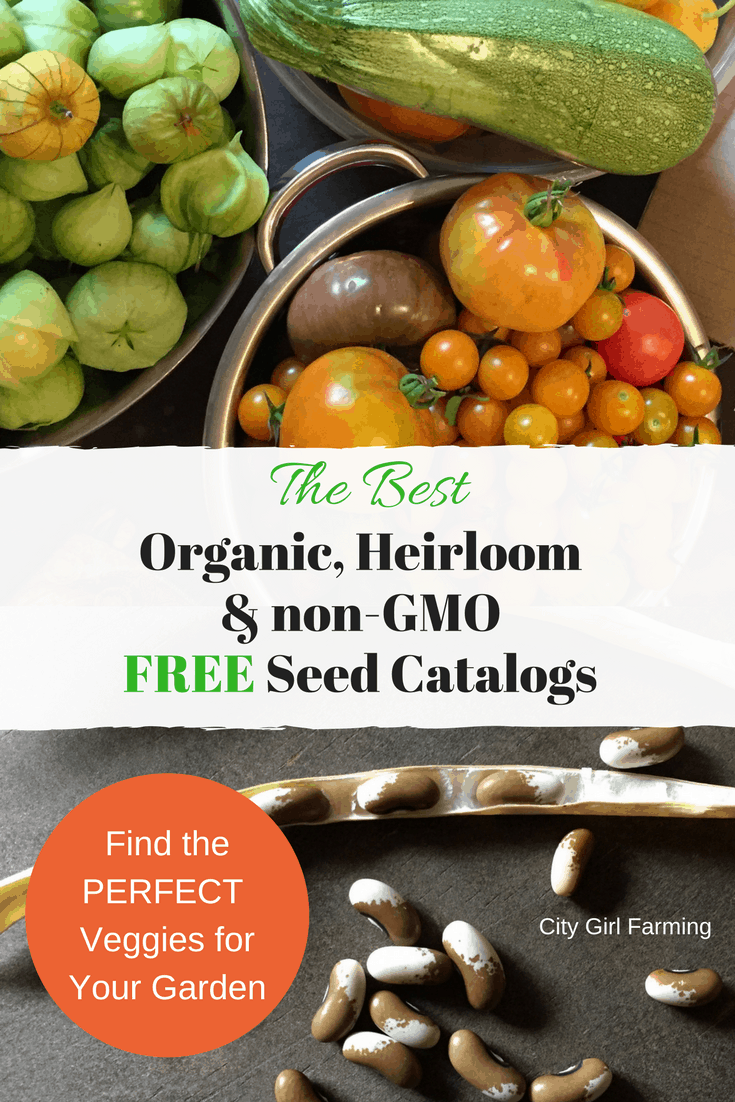 What's the best thing about the cold, dreary winter? Collecting free seed catalogs and dreaming of summer! Most seed companies will send you a seed catalog for free and I've collected some of the very best below to help you with your summer garden planning. ENJOY!
Be forewarned, however: They're alluring and addictive!! If you're not careful, you'll find yourself with more varieties of vegetables and herbs than you could grow in your whole town, let alone your own back yard!
But the catalogs are free and so is the dreaming! And you could end up growing something new and unusual. (I'm particularly addicted to heirloom bean varieties).
If you're not on any list to get free seed catalogs, here are TEN places you can start. This is just a small list…there are lots of seed companies out there and most of them will send you a catalog for free. So what are you waiting for? Make use of this blah time of year and start plotting your summer bounty. Consider it a free pre-summer armchair get-away and have fun! (And order early as the really good stuff can sell out fast!)

Adaptive Seeds (Open pollination, organic seeds)
https://www.adaptiveseeds.com/
Annie's Heirloom Seeds (organic, non-GMO)
http://www.anniesheirloomseeds.com
Baker creek Heirloom Seeds (they have one of the largest selections of heirloom seeds available and a registered non-profit):
http://rareseeds.com/
High Mowing Organic Seeds: (organic and non-GMO)
http://www.highmowingseeds.com/
Irish Eyes Garden Seeds (organic and non-GMO, family owned):
http://www.irisheyesgardenseeds.com/
Johnny's Selected Seeds Catalog (non-GMO and employee owned):
http://www.johnnyseeds.com/
Seed Saver's Exchange (a non-profit that helps keep heirlooms alive):
http://www.seedsavers.org/
Southern Exposure Seed Exchange (organic and heirloom co-op exchange):
http://www.southernexposure.com/
Sustainable Seed Company (uses sustainable power, and ships seeds free)–this one doesn't offer a free catalog, but I included it anyway because you should take a look:
http://sustainableseedco.com/
Territorial Seed Company (family owned, non-GMO):
http://www.territorialseed.com/
Victory Seeds (rare, open-pollinated heirloom seeds):
http://www.victoryseeds.com/
Do any of you have a favorite seed catalog not on this list? If so, please let us know about it.