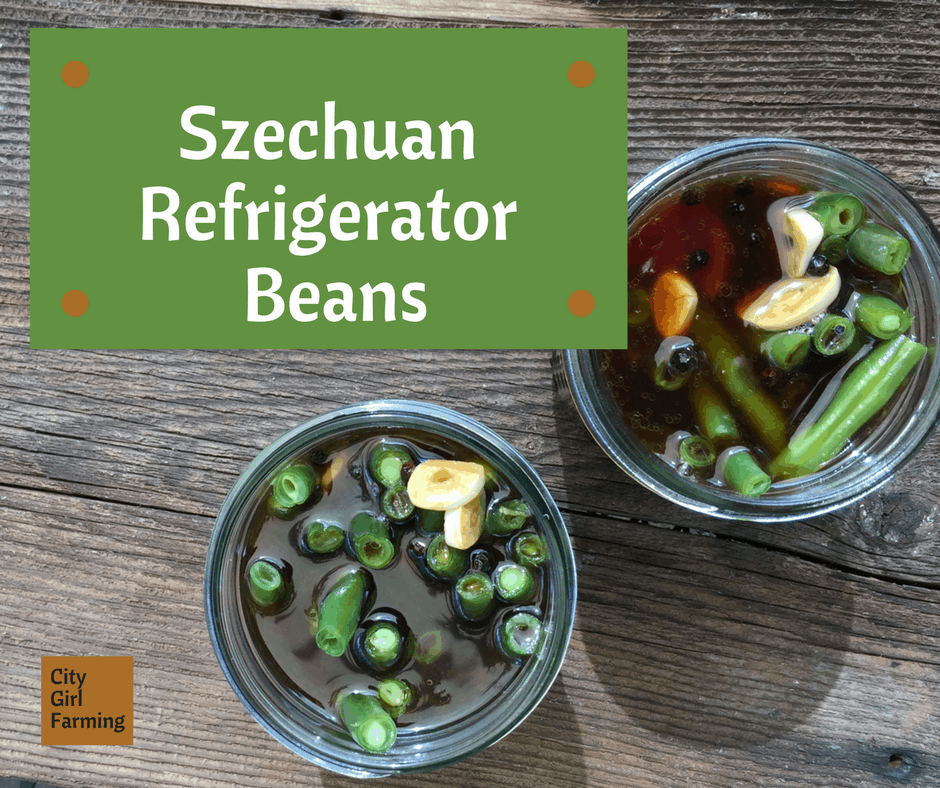 If you love pickle-y-mildly spicy things, you're in for a treat with these Spicy Refrigerator Beans. Mmm. Not only are they addictive, they're super easy to make! I've still got beans coming on this month and these beans hit the spot for something tasty and different. I love these pickle-beans in salads, as appetizers and just to munch on any old-time. (You don't have to wait to eat them like some pickle-like things. They taste great immediately (although they're flavor does intensify if you let all the ingredients seep together for a bit).
Spicy Refrigerator Beans
(This recipe is from one of my favorite canning food preservation books: Put 'em Up: A comprehensive Guide for the Creative Cook by Sherri Brooks Vinton)*
Ingredients
1 pound fresh green beans (washed, with ends cut off)
1 cup cider vinegar
1/2 cup water
1/4 cup soy sauce (or amino acids)
1/4 cup sugar
2 tablespoons dark sesame oil
1 tablespoon whole peppercorns
1 1-inch knob of fresh ginger, sliced into coins (or 6-8 drops of Ginger essential oil)
You'll also need a quart jar (or a couple of pints, if you want to cut your beans in half to fit) and lids (they don't have to be canning lids because you're not going to process them. They can be something like this.)
Pre-Prep
Line a couple baking sheets with clean dish towels and set aside.
Grab a large bowl, fill it with water and dump in a bunch of ice and set in sink for now.
Blanching Beans
Bring a large pot of water to boil. Once boiling, throw your beans in (if you're doubling the batch, only boil 1 pound of beans at a time). and return to boil. Cook for one minute.
Scoop beans out of water with slotted spoon and place in ice-water. This will blanch the beans, making them ready to eat immediately. Mmmm.
Remove beans from ice-bath and place on towel lined baking sheets. Blot to dry.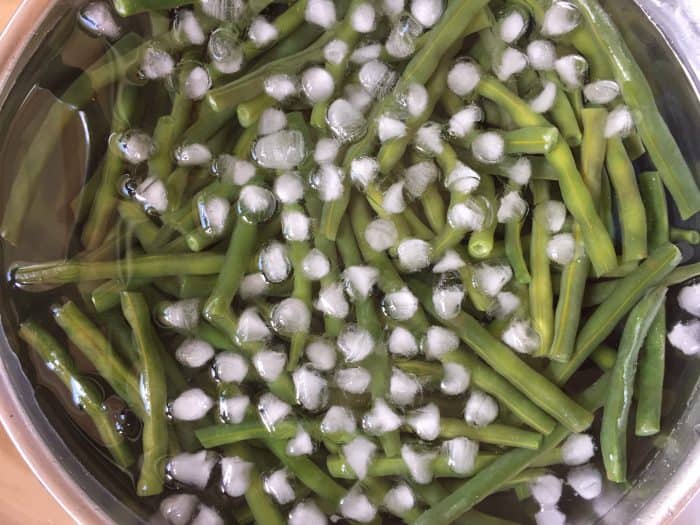 Making Spicy Bean Brine
Pack beans vertically in a clean, dry quart canning jar.
Combine vinegar, water, soy sauce (or amino acids), sugar, sesame oil, peppercorns, garlic and ginger (if you're using Ginger essential oil, don't add it yet) in a non-reactive saucepan and bring to a boil. Simmer for 1 minute. (If using essential oils, remove from heat here and add the oils).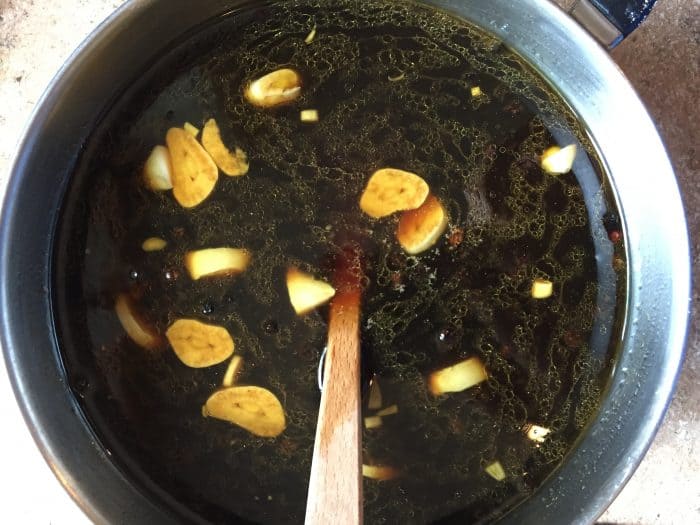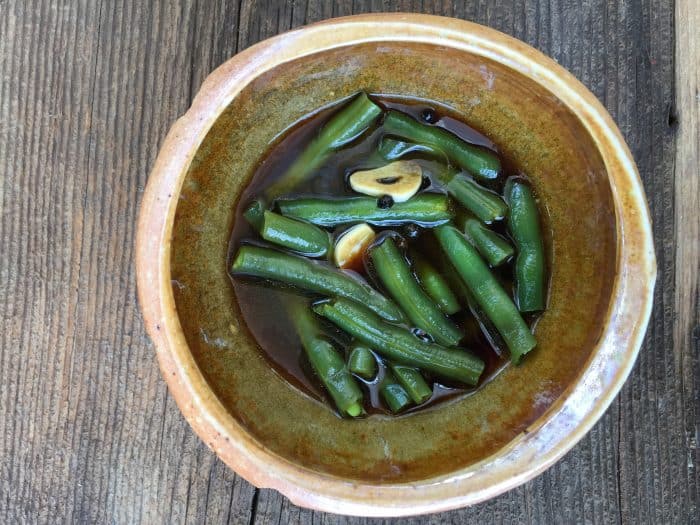 Pour the hot brine over the beans and cover them by at least 1/2 inch, leaving an additional 1/2 inch of head space between the liquid and the lid.
Cool.  Cover. Store in refrigerator. And they're ready to eat RIGHT NOW. (But if you want to savor them for longer, just eat them up within a month or so.
*Just as a point of reference, I also use the Salsa Verde recipe from this book. It's soooo good. Mmmm. Wanna make it? 
This post contains affiliate links. This means if you click on the link and make a purchase, I will receive a few cents to help finance this blog. It doesn't cost you ANYTHING (and in some cases saves you money), so it's a win/win for all of us. Thanks for your support.