Planting a bee friendly garden is good for everyone. The bees benefit (and they could use all the help they can get these days). You will also benefit from the pollination the bees bring. Here are lots of ideas on the kinds of plants and trees to plant in order to attract the bees to your garden.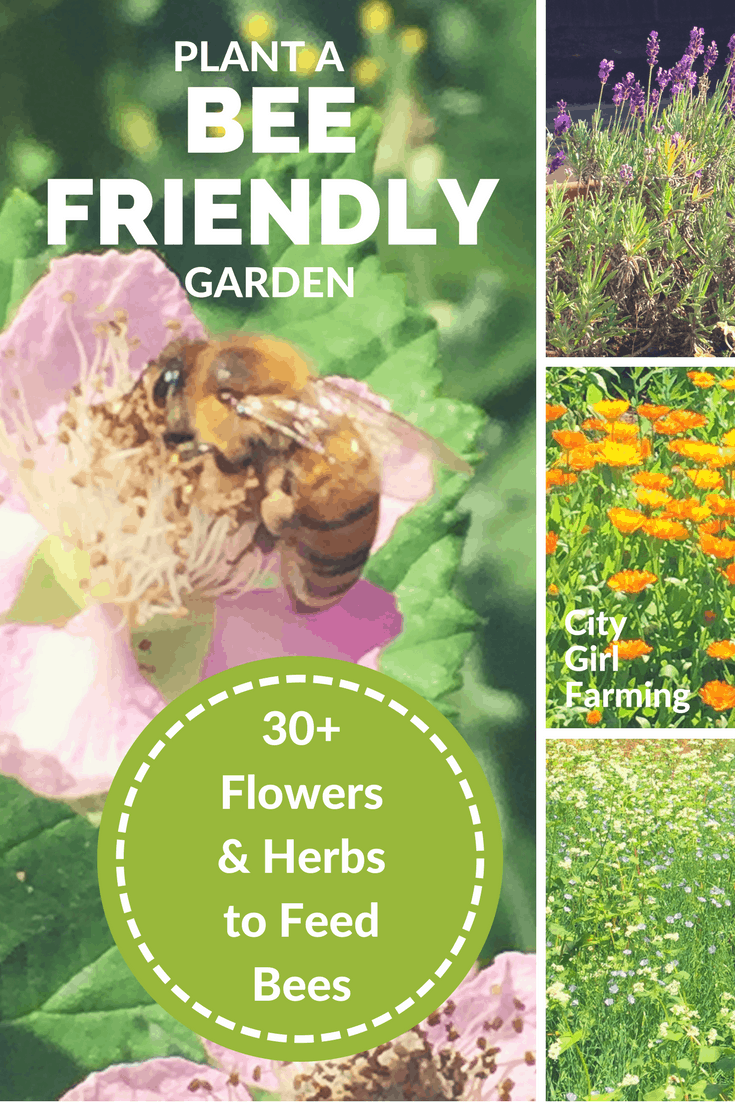 Lucky for us, bees like a large variety of flowers making it easy to plant a bee-friendly garden! The more variety we can bring, the better it helps. This is especially true for variety that blooms at different times, giving the bees something to eat for a longer period of time. Our bees are in trouble and we need them. They also need us. It's a good partnership.
Planting a bee-friendly garden is especially important these days as more yards and flower beds are chemical laden and manicured than ever before. Wild flowering grasses, weeds, and flowers are being destroyed (like dandelions) for the sake of 'looks' and our bees struggle to survive. Those that are left are most often drenched in chemicals that are harmful to bees (and the rest of us as well).
It's easy to attract (and help feed) bees, with the different flowering plants you can plant. And the good news is that bees have great taste! The flowers that they like (and also butterflies and hummingbirds) are largely beautiful so planting a bee garden is also be a people-friendly garden as well!
Here's a list of just some of plants you can plant to help the bees in your area. This is just a partial list to help you get started. The bees have a wide variety of (good) tastes, so you won't get bored with your options.
Herbs:
Bee Balm
Borage
Chives
Coriander
Fennel
Lemon Balm
Marjoram
Mint
Oregano
Rosemary
Sage
All sorts of herbs that have gone to seed or are flowering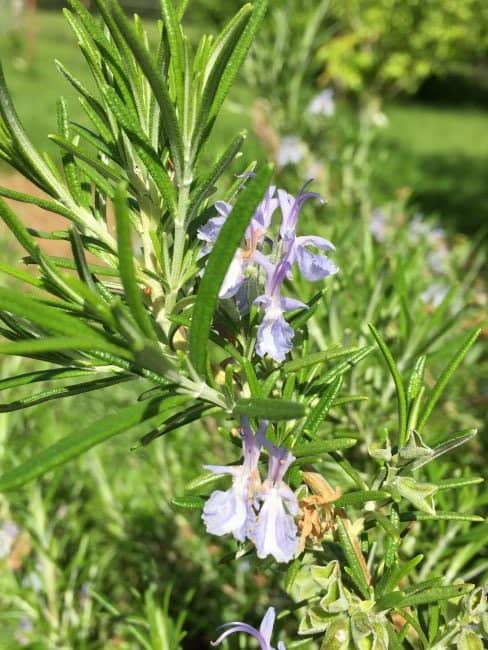 Vegetables:
Beans
Cucumbers
Gourds
Kale
Peas
Peppers
Pumpkins
Squash
Tomatillos
Tomatoes
Fruit:
Blackberries
Blueberries
Currents
Figs
Gooseberries
Grapes
Melons
Raspberries
Strawberries
All varieties of fruit trees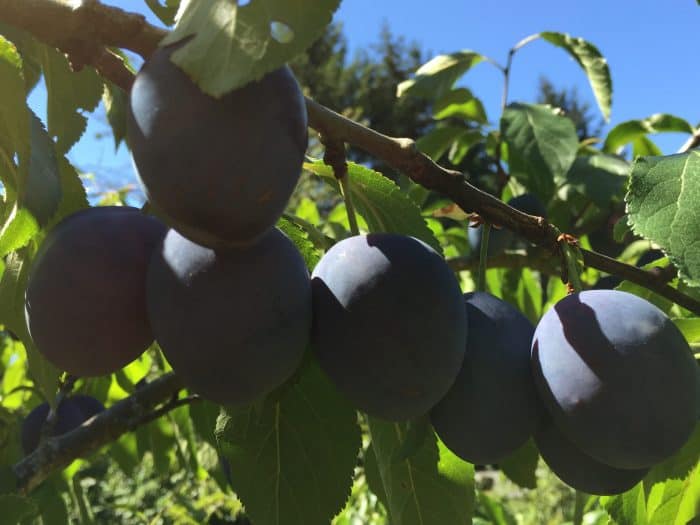 Flowers:
Asters
Bee Balm
Black-Eyed Susan
Blue Giant Hyssop
Borage
Catmint
Calendula
Crocus
Foxglove
Lamb's Quarters
Lavender
Purple Cone
Sunflowers
Tulips
Yarrow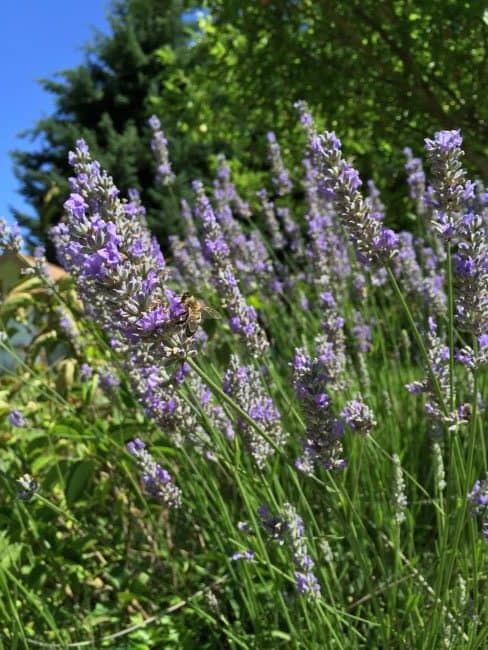 Trees:
Poplar
Rhododendron
Fruit trees
Others:
Almonds
Buckwheat
Dandelion
Flax
Wild flowering weeds
Red Clover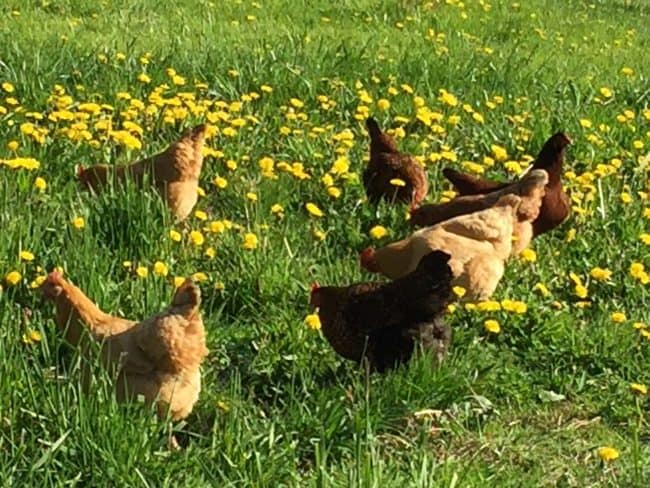 Other Considerations for Planting a Bee-Friendly Garden
When selecting your plants, try adding a variety of of early and later blooming plants to help feed the bees for the longest time possible.
Keep chemicals far away! Use organic, safe methods of gardening that won't harm the bees or the environment.
Consider using essential oils to attract bees and butterflies to the garden. (Here's how).
Besides picking out a variety of flowering trees, plants and weeds aid you in planting a bee friendly garden, you might also consider a watering source for the bees. This can be something as simple as a shallow bowl filled with marbles or rocks and filled with water (the rocks will give the bees something to stand on and help keep them from drowning). Pollination takes a lot of work and on hot summer days, they need quite a bit of water to keep them going.
Awareness of bees and what attracts them is the beginning of a wonderful, magical summer. They help us. We help them. And in the end, we're all better for it.
Want some more ideas? Here's a great article by the folks over at Glory Bee that you should check out: A Gardeners Guide to Protecting the Bees