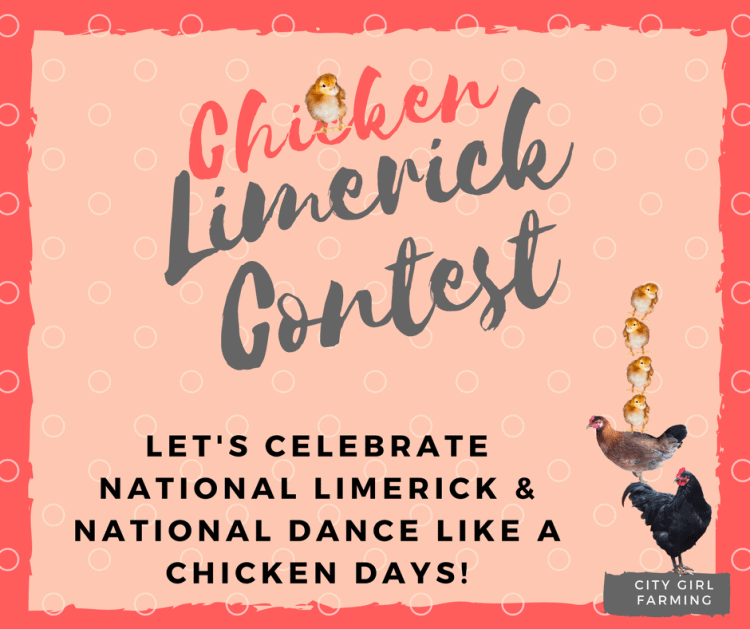 May is full of National Day goodness. So much goodness, you might have a hard time containing it all! ha
First, on May 12th, there's National Limerick Day. This day celebrates the Limerick poem and is celebrated on Edward Lear's birthday (he was an English poet that wrote bunches of limericks). Here's one of Lear's limericks to get you in the mood:
There was a Young Lady whose bonnet,
Came untied when the birds sate upon it;
But she said: "I don't care!
All the birds in the air
Are welcome to sit on my bonnet!"
Next, on May 14th, there's National Dance Like a Chicken Day. Technically on this day, you're supposed to dance to the song The Chicken Dance. Again, here's the music to get you in the mood:
(Of course, there's also Mother's Day and Memorial Day, national days worth celebrating, but we're just talking the silly days here, so that's why I'm overlooking them here.)
So what's all this silliness have to do with anything?
National Limerick Day and National Dance Like a Chicken Day are on the SAME WEEKEND, and that just seems to call for a celebration, don't you think?
So, here's what we're going to do:
A CHICKEN LIMERICK CONTEST.
Yep. If you enter a chicken limerick, you have a chance to win a personalized mug with YOUR WINNING LIMERICK on it! Simply enter below by May 10th. A winner will be selected on the 11th, and the winning limerick (and maybe some runner-ups) will be featured on May 12th here on the blog.
Who Can Enter?
Anyone. Except (sorry International folks), the winning mug can only be shipped in the USA.
RULES
The limerick needs to be about  chickens
You have to submit it on the form below by May 10th.
Poem must be written by the person submitting it (or in case of a child, it can be submitted by the parent/guardian).
Keep it clean and in good, silly fun.
By submitting your limerick, you're agreeing to allow us to post the poem on this website (and social media) with your first name (and last, if you'd like).
That's it. Easy Peasy.
Need a Refresher on Limericks?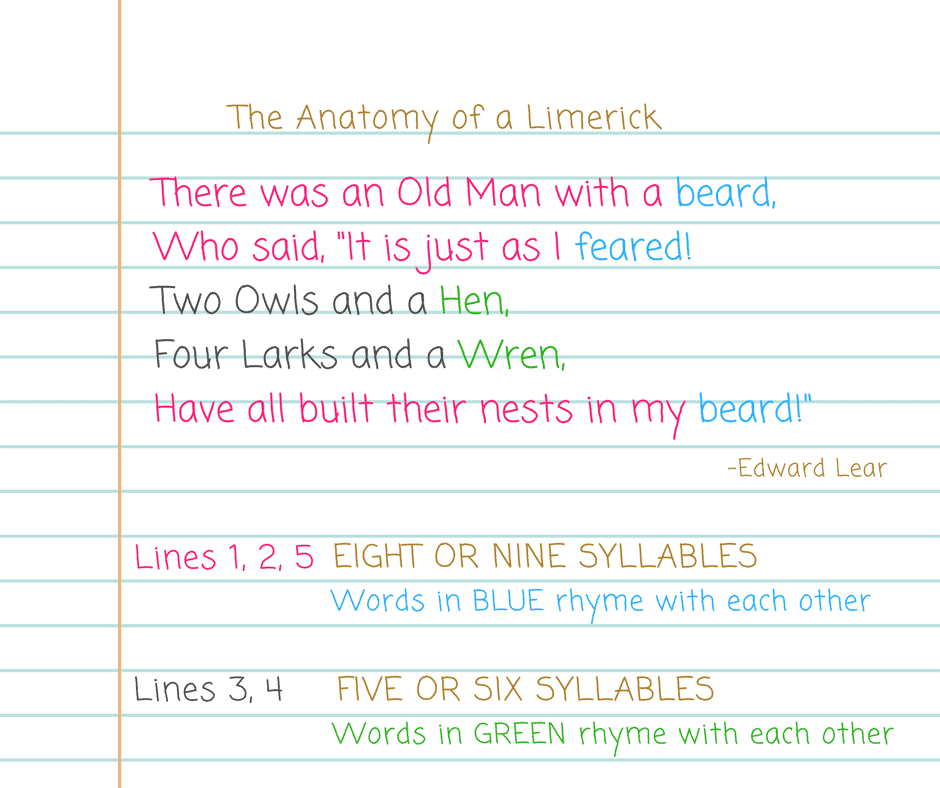 This is just for fun. Limericks are silly and nonsense. So don't stress about it. Just write! I wrote one myself in honor of the contest. I'll share it below to get your juices flowing:
Chickens make my heart sing.
Fresh eggs do they lay in the Spring.
With bright yellow a yolk,
There's no luckier folk,
Then one whose pet does breakfast bring.
HAVE FUN!
*****SORRY FOLKS, contest is over******
The winner will be announced here on May 12th.
Fine Print
By entering this contest, you are agreeing to allow us to use your limerick (and first name) in a blog post. (Also, we will post age of those under 18.)
We will be giving away one personalized Zazzle mug from the City Girl Farming Store (with your winning limerick on it). Odds of winning depend on the number of people who enter the contest.
This contest is not affiliated with anything or anyone, and I am financing it myself. I just wanted to have a little fun to celebrate SPRING after such a long winter….please join us!