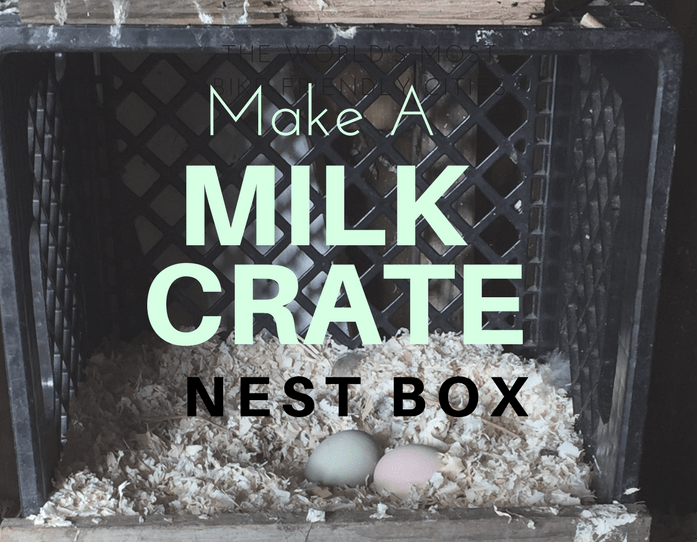 Do you need an extra nest box and in a hurry? Here's a perfect solution: make a nest box out of a milk crate. It's the perfect size and only takes a couple of minutes.
Recently, I took in a batch of four new hens that needed to be relocated. That brought my flock up to 15 girls. The new ones integrated into my existing flock beautifully (better than ever before). And all was well…except that my old girls wouldn't let the new girls lay their eggs in any of the nest boxes. And maybe I wouldn't have minded so much, except the spot the new girls picked to lay their eggs was the absolute hardest place to reach in the whole coop.
I decided I needed a new nest box on the opposite side of the existing boxes, just to allow everyone to have their own space. But I didn't want it to take me very long and I didn't want to spend any money on it. My solution ended up as a milk crate nest box. It's a big hit with my flock and has actually become the favored box by both my old and new girls. Go figure.
SIMPLE STEPS TO A MILK CRATE NEST BOX:
Take an old crate and laid it on its side.
Cut a small piece of scrap wood to create a 'lip' of sorts on the bottom and screw it in with screws (this is to keep the bedding from falling out).
That's pretty much it! I also lined the bottom with a scrap piece of linoleum (just did it because I had it, it's certainly not necessary). As well as added scrap wood to the top (because of where I needed to place it in the coop, I wanted to protect the nest box area from stray poo that might fall from a roosting hen at night).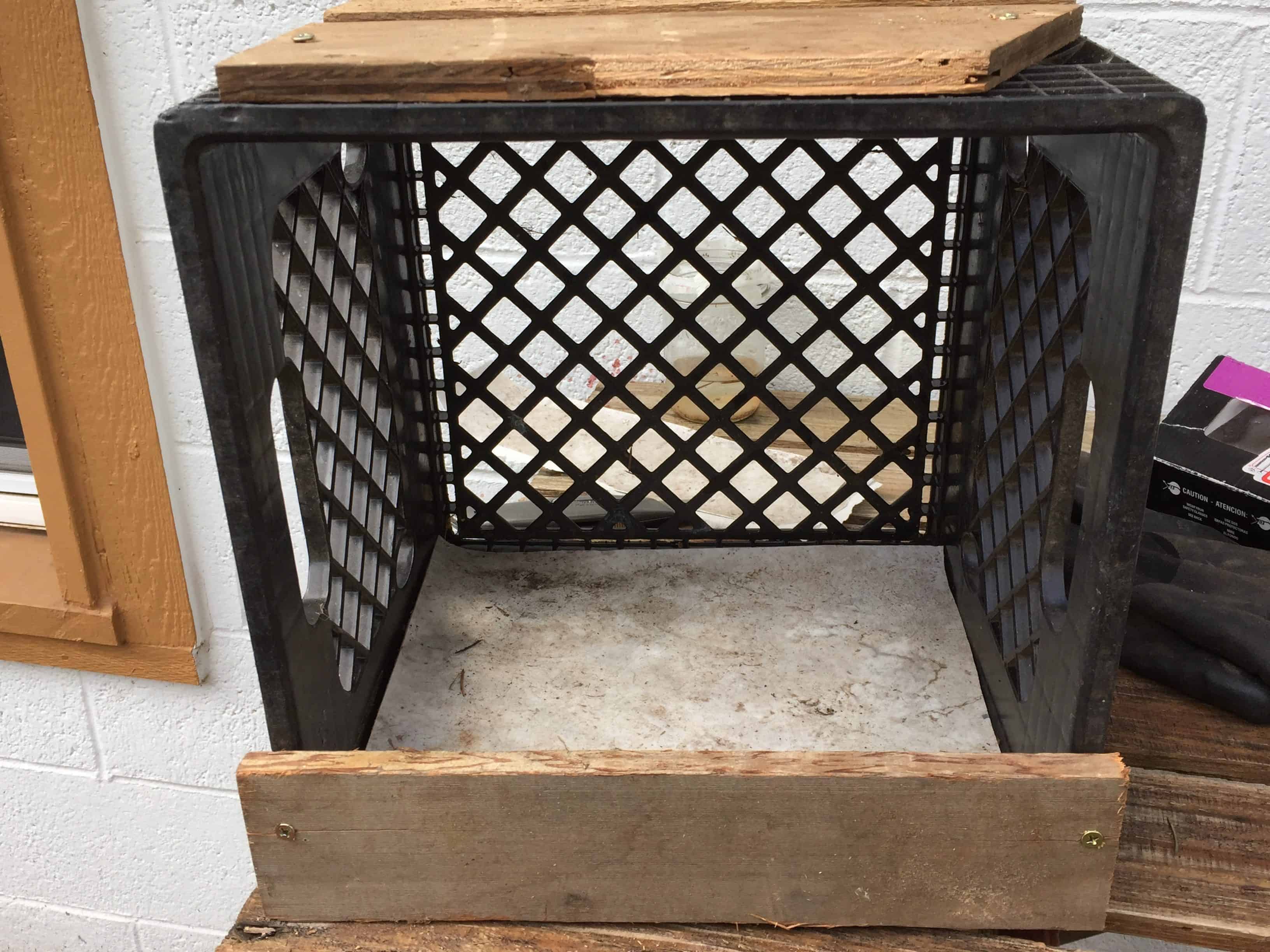 At first, I just set it in the coop on the floor. I put it in a corner, so that two walls of the nest box were covered by the walls of the coop (for more privacy for the hen). The hens liked it fine, but I didn't like it on the ground (nest boxes should ideally be raised off the ground by at least 15-18 inches). Where I needed to place mine made it difficult to raise it that high. But, I build a wooden base for it out of scrap 2×4's (I stacked two on top of each other so that it was 8 inches off the ground).
I would like it a bit higher still, but it works great and the girls are happy . Happy girls mean I'm happy too. Less than an hour of work saves me from crawling into the furthest corner of the coop to collect eggs every day. Yay for simple solutions.