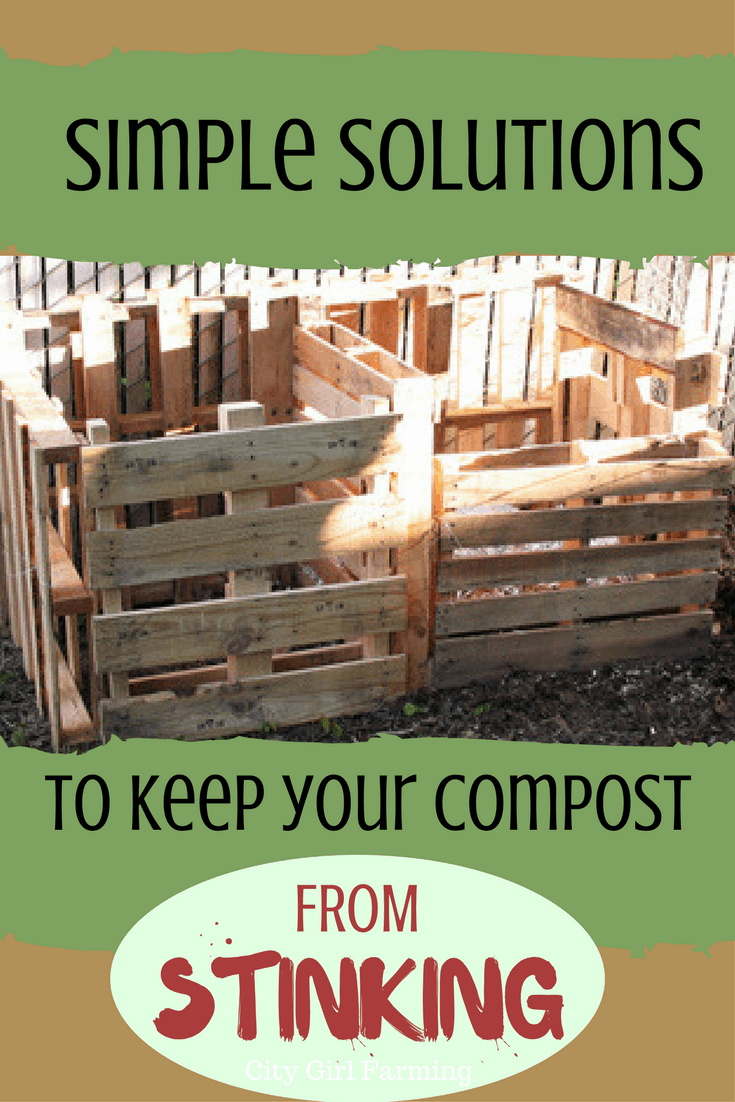 How do you control compost odor? That's probably the biggest question I get from people who are afraid to start composting. And I get it! That was one of my biggest fears as well.
The good news is that although composting CAN sometimes smell bad, there are some pretty easy ways to fix it! You just have to understand WHY it's happening in the first place so you can correct the problem.
Why Compost Stinks
There are basically three different reasons why a compost odor can overwhelm and each of these reasons has simple solutions.
Compost Too Moist
If you've got too much moisture in your compost, usually adding a nice layer of brown matter will dry things out a bit. Brown composting materials are things like DRIED leaves, sawdust, straw, hay, etc. These dried materials will help balance the moisture content of the bin and level out the compost odor significantly.
Compost is Not Getting Enough Air
This problem is especially true for enclosed bins that don't breathe easily on their own (which is one of the reasons why I like using pallets for composting as the airing is not generally a problem). But even with the enclosed bins, it's a simple fix. Just take a rake or pitchfork or shovel and turn the materials in the bin over to aerate your pile. If you do this frequently, you will ensure enough air and avoid the stinky odor to begin with.
Add More Browns
We already discussed this in solution number one: Stinky often means you just need to balance out your pile with some nice dried organic materials.
Other Thoughts
Avoiding meat, cheese and grains in your compost bin will also keep sour, stinky smells at bay (along with rodents).
Adding a few drops of Peppermint Essential oil to both your indoor compost bucket as well as your outside compost bin makes things smell nicer as well as detracting flies from congregating.
Overall, keeping a fairly stink-free zone around your compost is fairly easy. One (or sometimes a combination of some of the above) should quickly fix the solution and make you happy once again that you embarked on composting!