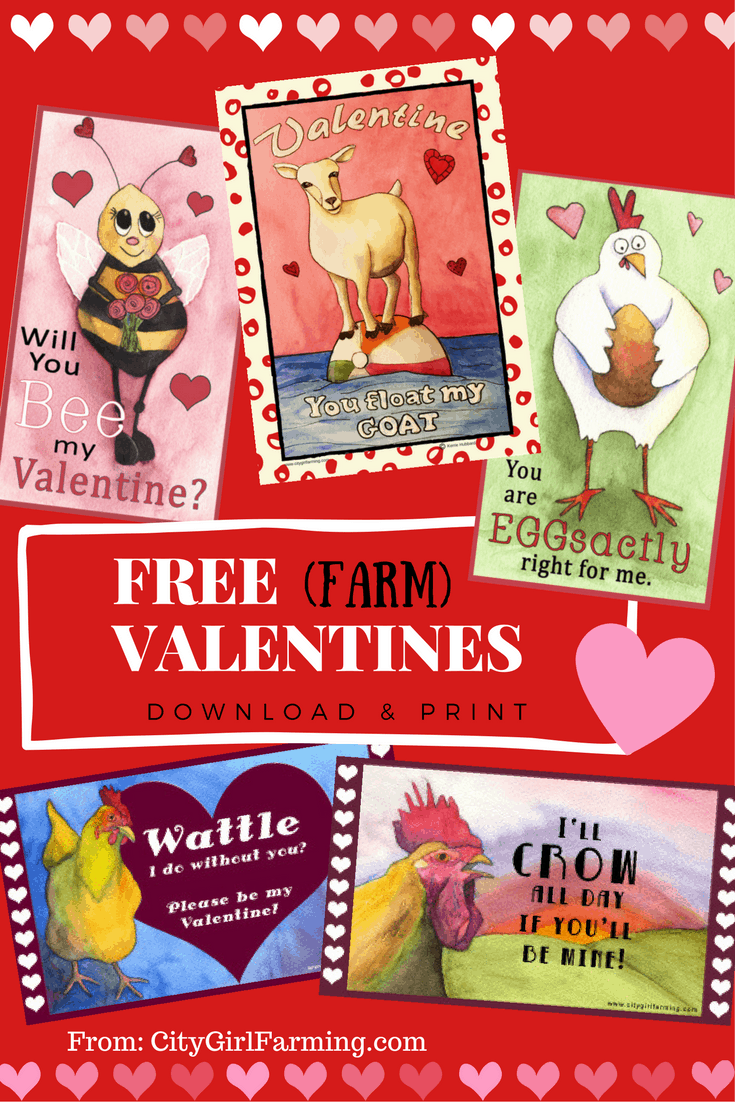 It's that time of year again…time for farm Valentines! This year (sorry) I only had time to make one new one….Valentine, you float my goat.
Download You Float My Goat here.
BUT, for those of you new to City Girl Farming, here are the previous years cards. All are free to download (for your own personal use).
Have fun and enjoy!!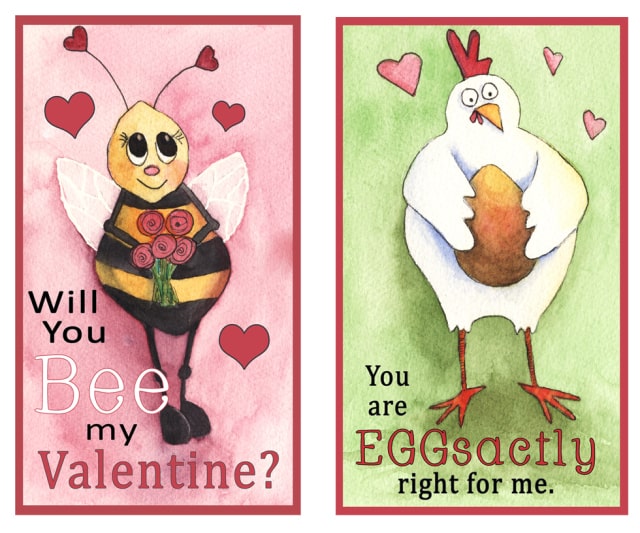 Download Bee My Valentine and EGGsactly Right for me HERE.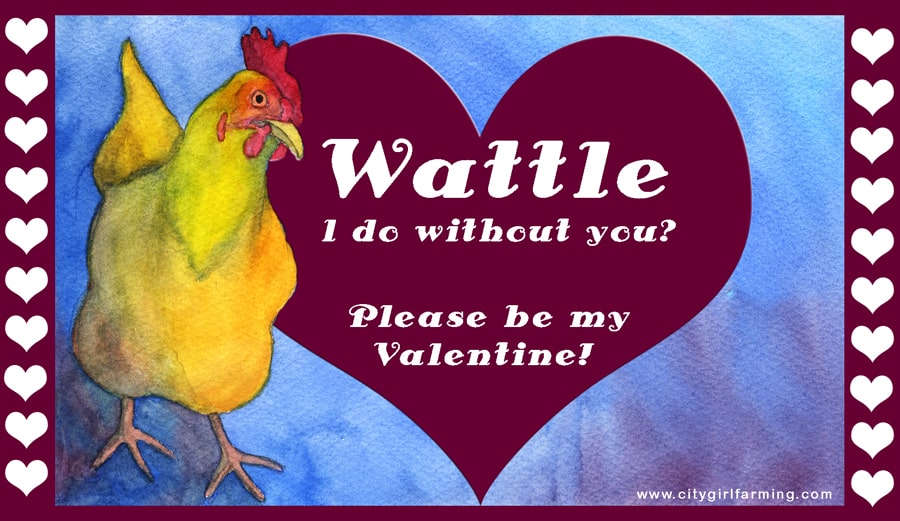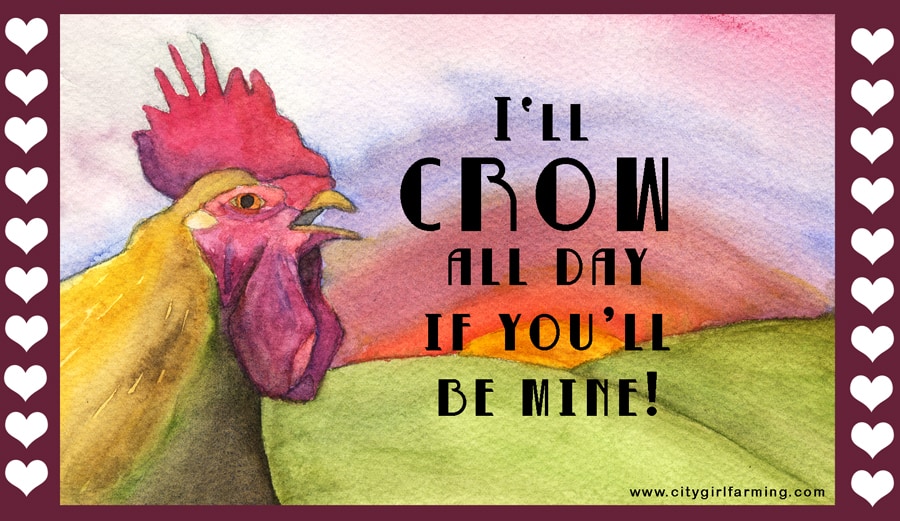 Download Wattle I do and I'll Crow HERE