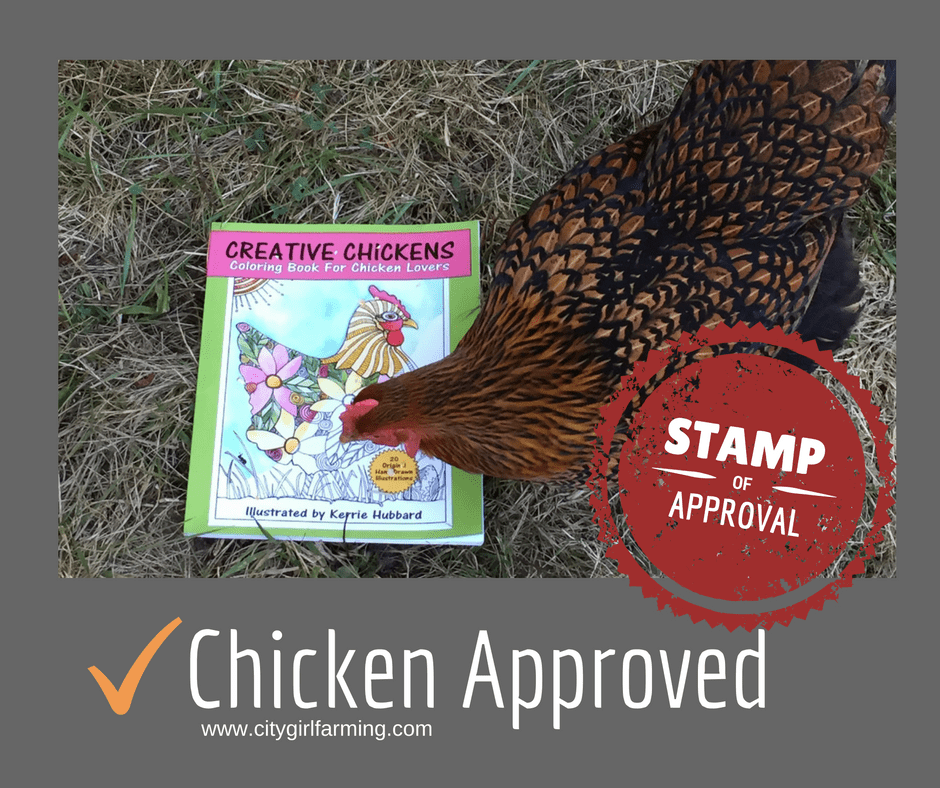 My first adult coloring book is finally on the 'shelves' at Amazon. I'm so excited! It's been a 6 month labor of love. And to celebrate, I wanted you to get in on the fun! I'm giving away FOUR coloring book and some other fun chicken swag.
One grand prize winner will receive TWO coloring books (one for yourself and one to give away to a friend), along with my most popular City Girl Farming Zazzle Store mug:  I HAVE OCD (Obsessive Chicken Disorder), and a set of 6 of my chicken note cards (they're blank inside). Two other lucky winners will each win a copy of the Creative Chickens Coloring Book.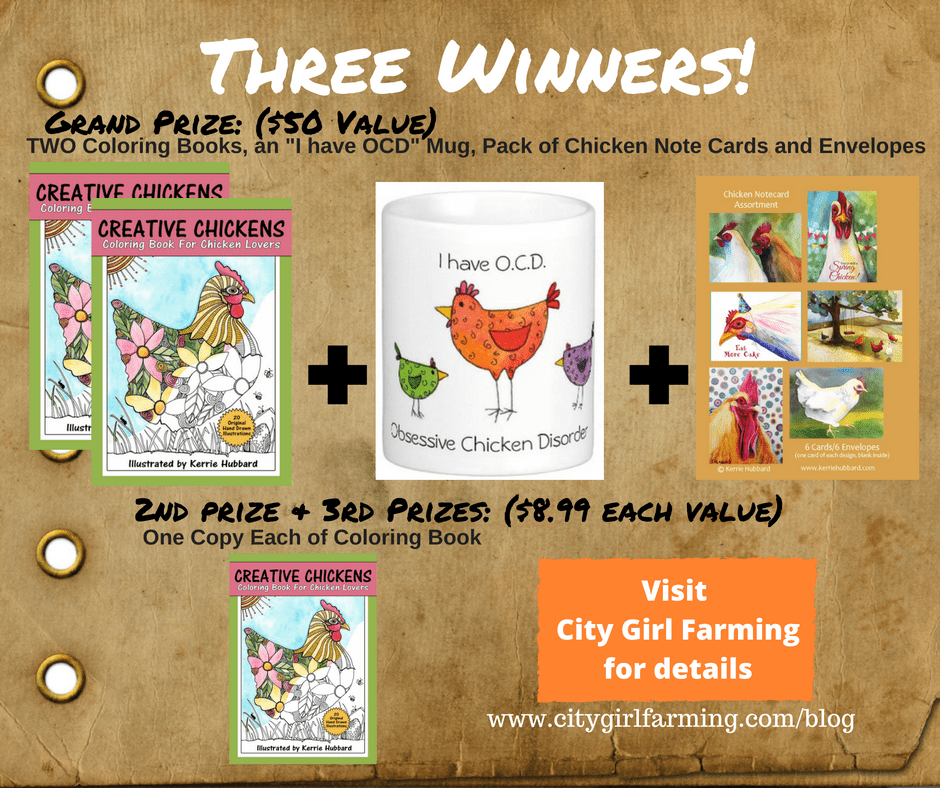 This coloring book  combined my love of chickens with my 'day job'  as an artist. My flock of 14 spoiled chickens provided lots of opportunity to draw (they are often the subject of my paintings as well). Here's a little look into how I created the pages:
I'd love to send you a coloring book (or two) of your own. And it's easy peasy to enter! See below to get started.
If you want to SUPER GREATLY increase your chances of winning? Download this page out of the Creative Chickens  Coloring Book, color it, and upload it either to Facebook (@citygirlfarming) or Instagram (with hash tags #creativechickens and #adultcoloringbook) and you'll win an extra FIVE entries!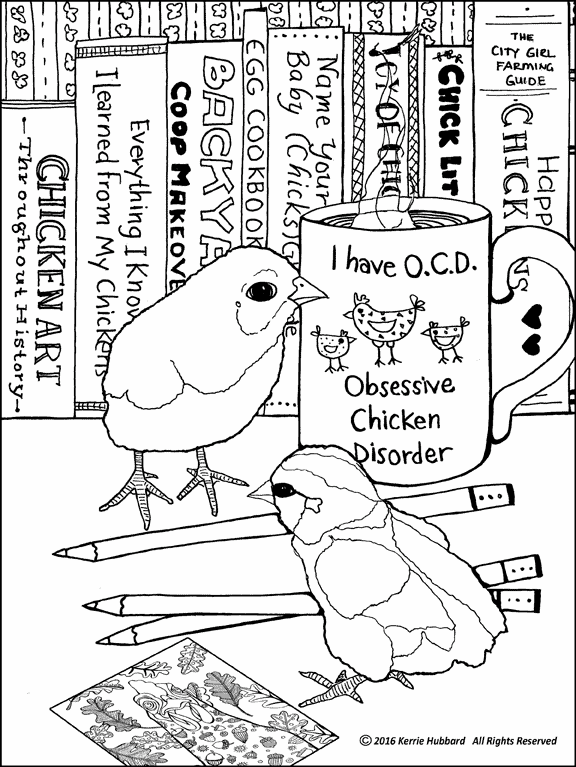 This contest ends on Oct 1st at midnight so get your entries in now. And if you can't wait to see if you've won, please feel free to go order a copy (or more) of the Creative Chickens Coloring Book over on Amazon.
Contest Details: You have to be 13 years or older to enter. Entries have to be received by midnight on October 1, 2016. Chances of winning depend on how many people enter and how many entries you personally acquire. This contest is 100% funded by myself and is in no way associated with Amazon, Facebook, Instagram or any other entity.
Have fun and share the love–if you know someone who might like this coloring book, please let them know about the contest. Thanks. And good luck! May the BOCK be with you.