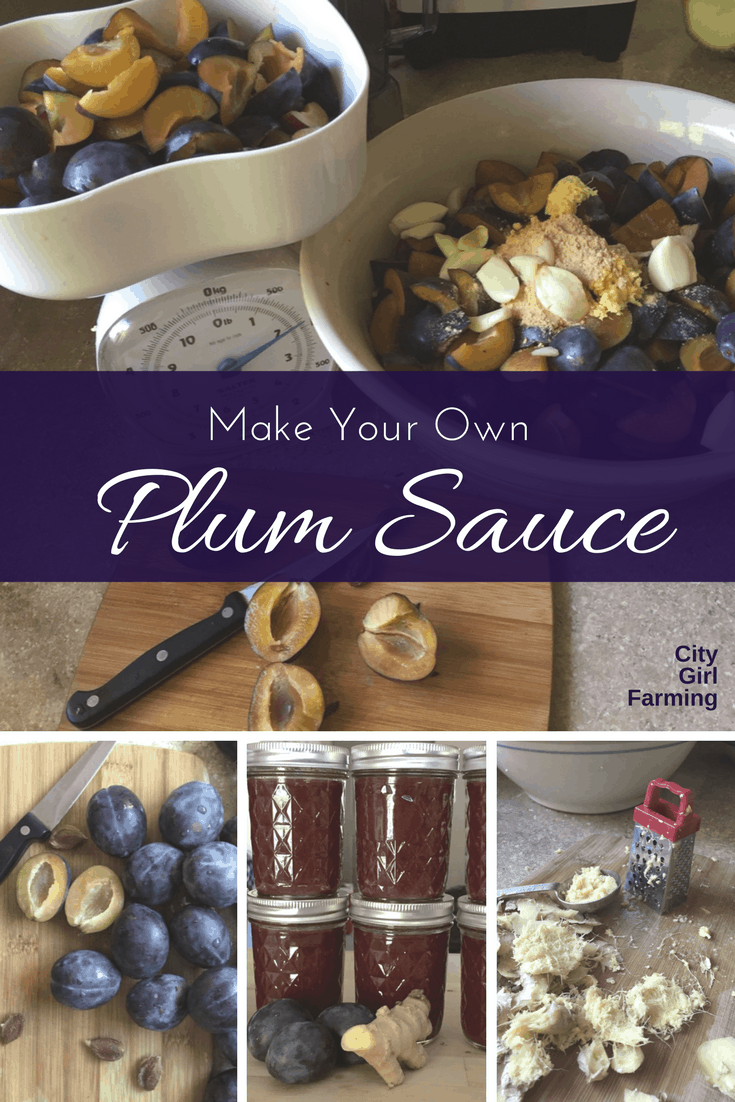 I love plum sauce!  And lucky for me, there are a ton of plum trees growing all over the farm; trees boasting a variety of different species of plums. Their branches laden with plump, juicy orbs, warm in the sun, ripe for the eating. And eating I have been! Piles of plums daily. My flock is equally crazy about plums and we've all been on a plum high for the past month or so.
Aside from gobbling up as much fresh fruit as possible, I've been dehydrating batches of plums for weeks now. But my favorite way to preserve plums is a simple to make Asian Plum Sauce. Oh. My. Full of rich, sweet plum flavor mixed with spicy ginger and a soy sauce bite. The vinegar in the recipe balances the sweet fruit (and brown sugar) making it a perfect combination of lots of tasty flavors. Spicy. Sweet. Sort of BBQ sauce-y. Definitely Asian.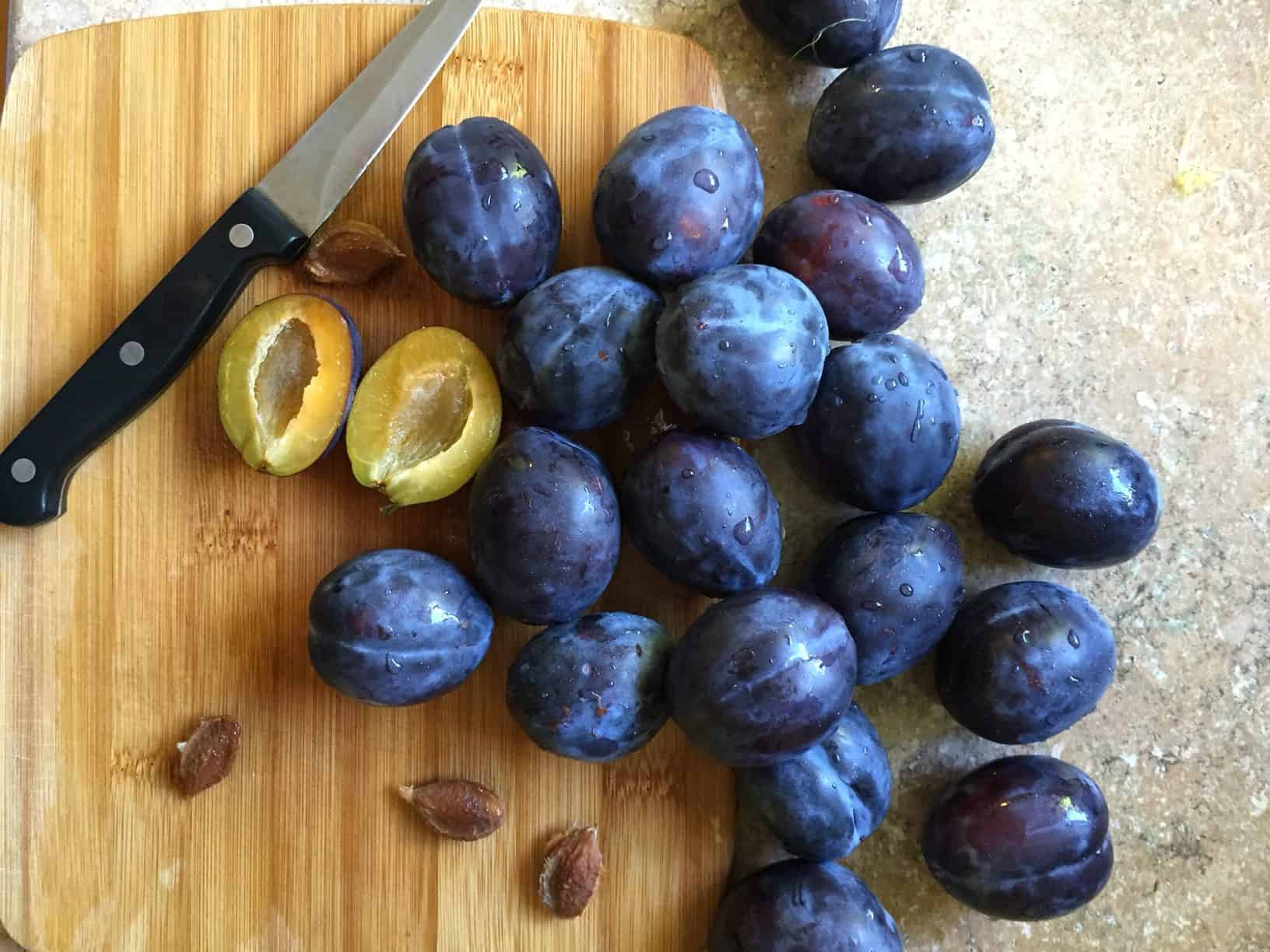 This sauce is suitable for canning, or, if you're not into that mess, it's a small enough batch to whip up and keep in the fridge while you use it up.
(In case you're new to plum sauce, let me give you some ideas on how to use it: on baked chicken, in a stir fry, to marinade meats or to use in place of BBQ sauce, to dip won-tons or salad rolls in, cook with slow roast meats, dump it over your ice cream, add some on top of goat cheese, broil it a bit for an appetizer with crackers, as a spread for sandwiches or wraps….and on and on it goes. Use it for EVERYTHING.) Yes, yes, you can even eat it by the spoonful. It's that good. (It also gets bonus points for it's lovely color.)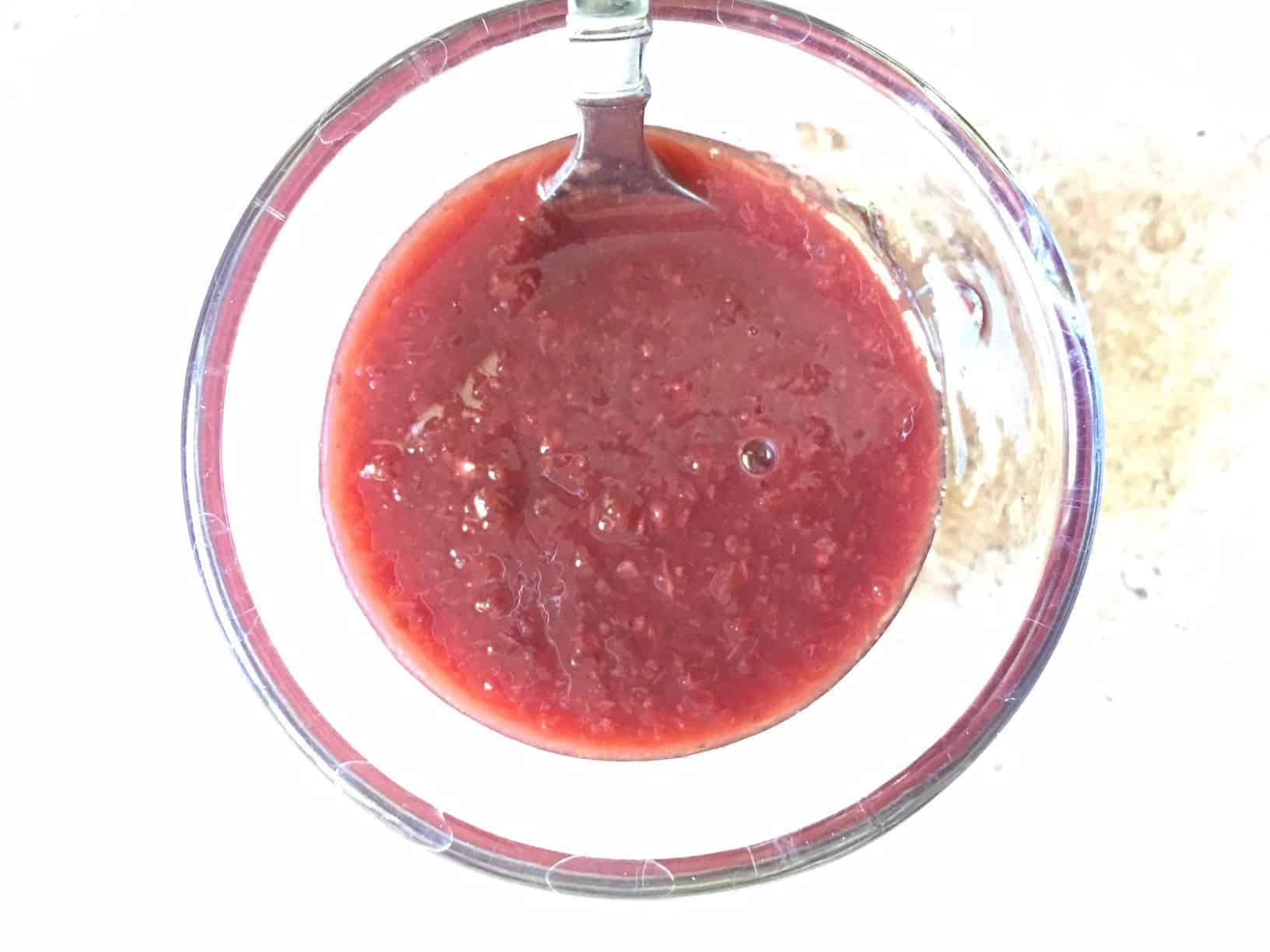 This recipe is from the book Put 'em Up by Sherri Brooks Vinton. If you don't have a copy of it, I highly recommend it. It's a fun book that gives you all sorts of ideas for canning, dehydrating, freezing, pickling, or just out right eating good food. Some of my favorite canning recipes are from this book (like the Charred Chili BBQ sauce. Mmm.)
The recipe says it makes around 3 cups, but it generally makes me 4-5 cups per batch (I've made 6 batches so far this year).
Ingredients:
2 pounds plums, washed, pitted, chopped
1/2 cup cider vinegar
1/2 cup brown sugar, lightly packed
1/4 cup soy sauce (I use GF soy sauce and it works fine)
3 Tablespoons freshly grated ginger (I've run out of the fresh before and added ground ginger spice to make up the difference–use 1/2 teaspoon of dry to 1 tablespoon of fresh)
2 garlic cloves
1 star anise (I usually leave this out–I'm not a fan of that flavor)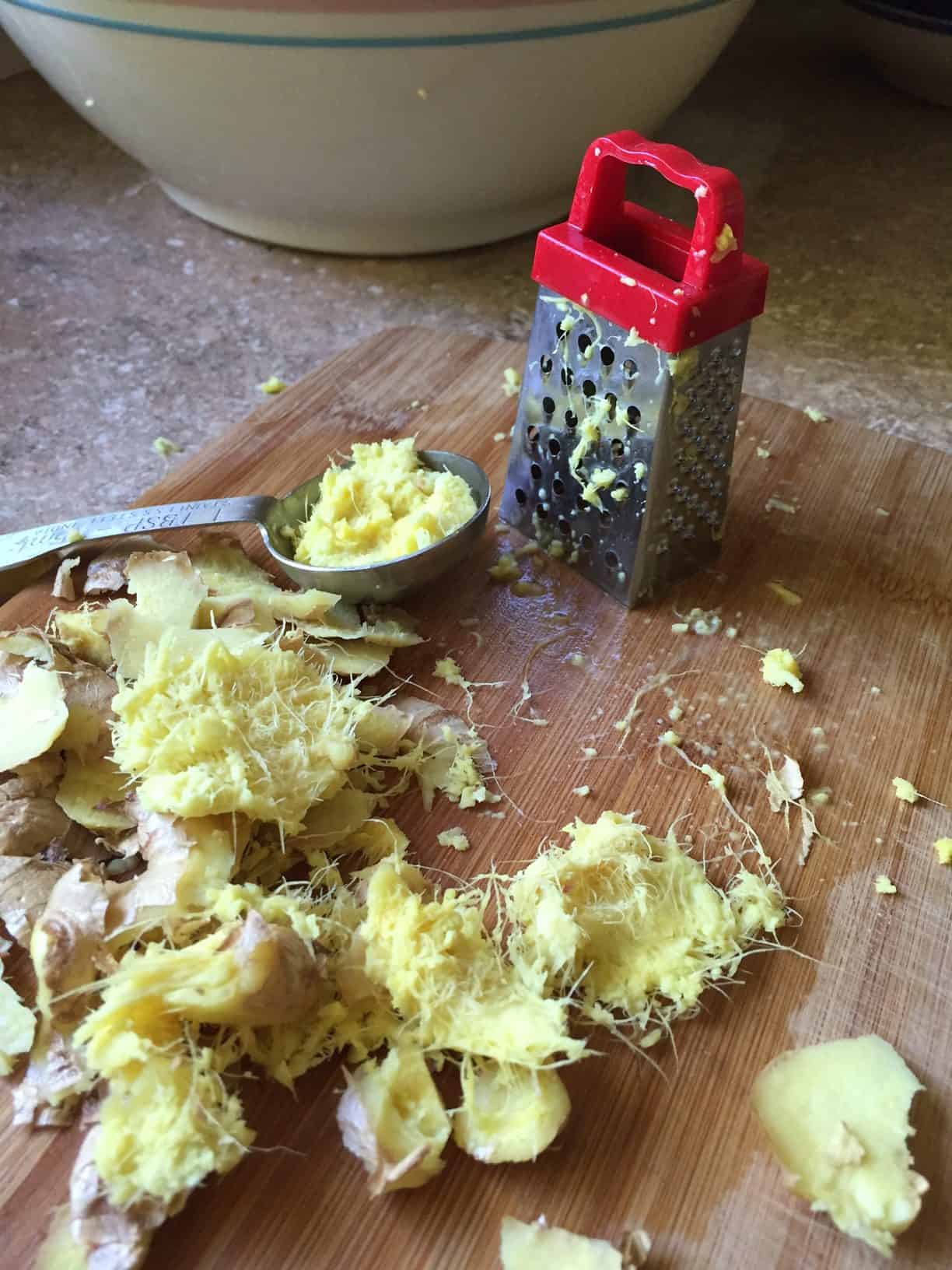 Directions:
The recipe says to combine all the ingredients into a non-reactive pot and bring it to a boil. Reduce heat, simmer until thickened (20-25 minutes). Remove the star anise and puree with a stick blender. I throw everything into my Vitamix and  blend it up (don't put the star anise in if you're doing it this way). Then,  I bring to a boil and simmer until thick (at this point, if i was using the star anise, I'd throw it into the pot).
Preserve (or not):
You can store this in the fridge for up to 3 weeks. Or can it.
If you can it, use the boiling-water bath method with four-ounce or half-pint jars. Boil for 10 minutes. (If you need more information on how to use the water bath method, check this out).
Easy peasy. The hard part will be deciding how to narrow down how you will use this lovely sauce. Mmmm. Enjoy!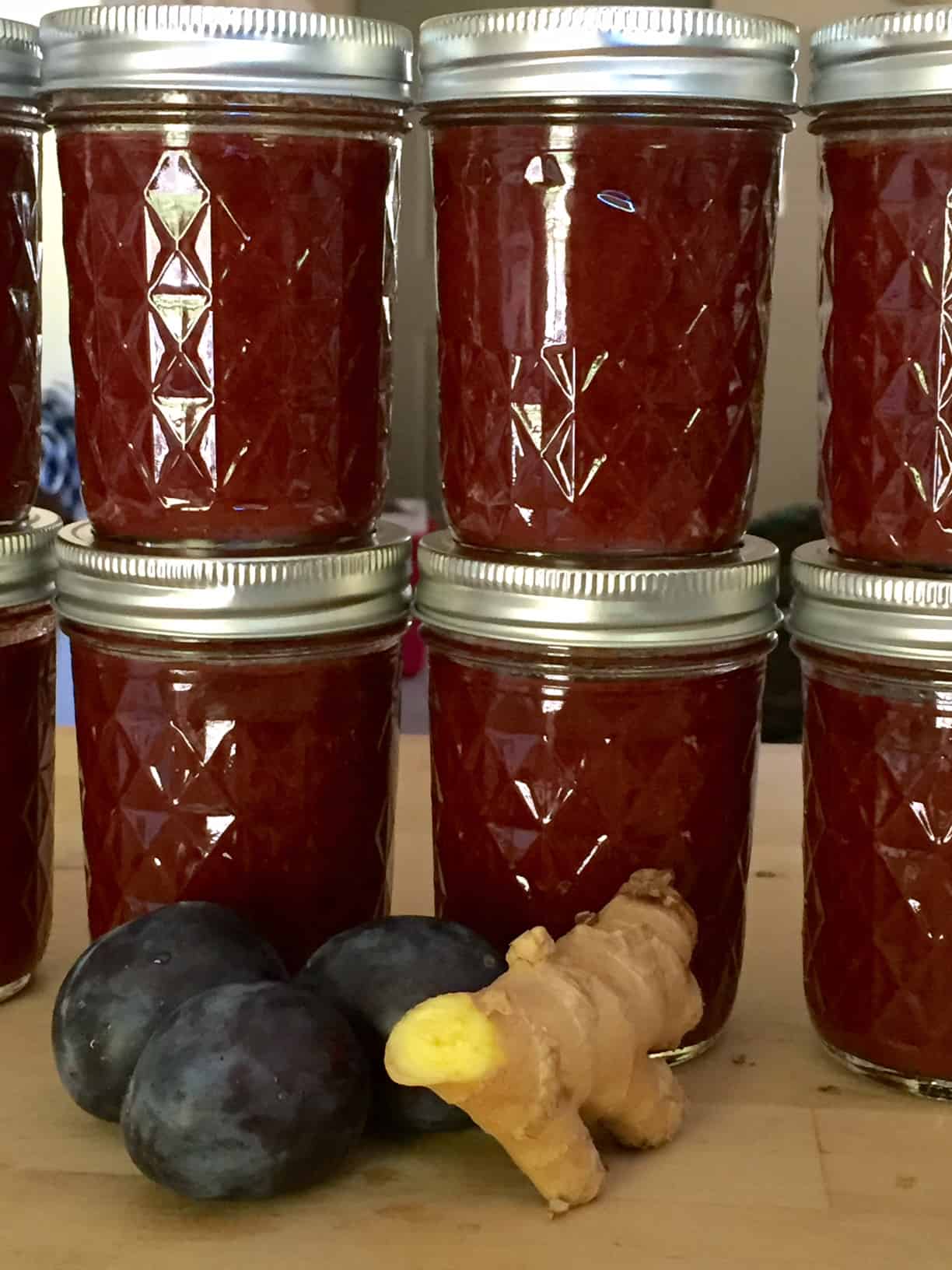 This blog post may contain affiliate links. That means if you click on the link and buy something, I get a few pennies to help support this blog. It doesn't cost you anything extra, I promise.