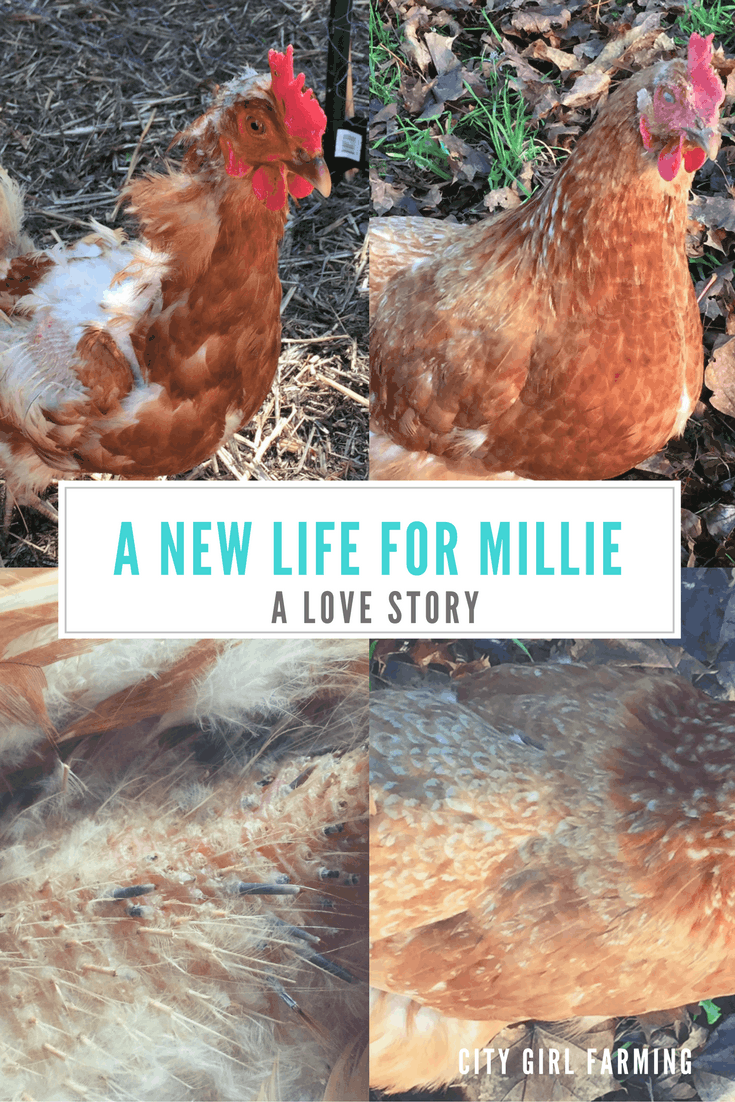 It's been almost 10 months exactly since little Millie came to live with me.  For those of you not familiar with Millie, I adopted her last June after she'd been mercilessly picked on by the flock she'd been living with for the first year of her life.
She came to me scrawny, skittish and missing the majority of the feathers from her back, shoulders and neck. (So much so I wasn't sure what kind of chicken she was for MONTHS–she didn't have enough feathers on her to identify her.) Her shoulders, from continual exposure to the sun, were fried crispy red. (They were so bad I wasn't sure feathers would ever grow on them again.) I mixed up a HIGHLY diluted salve made of MOSTLY coconut oil, but mixed with a couple drops each of lavender essential oil and helichrysum essential oil, and I dabbed in on her nightly. Lavender oil is good for soothing crispy skin. Helichrysum works wonders to help with healing.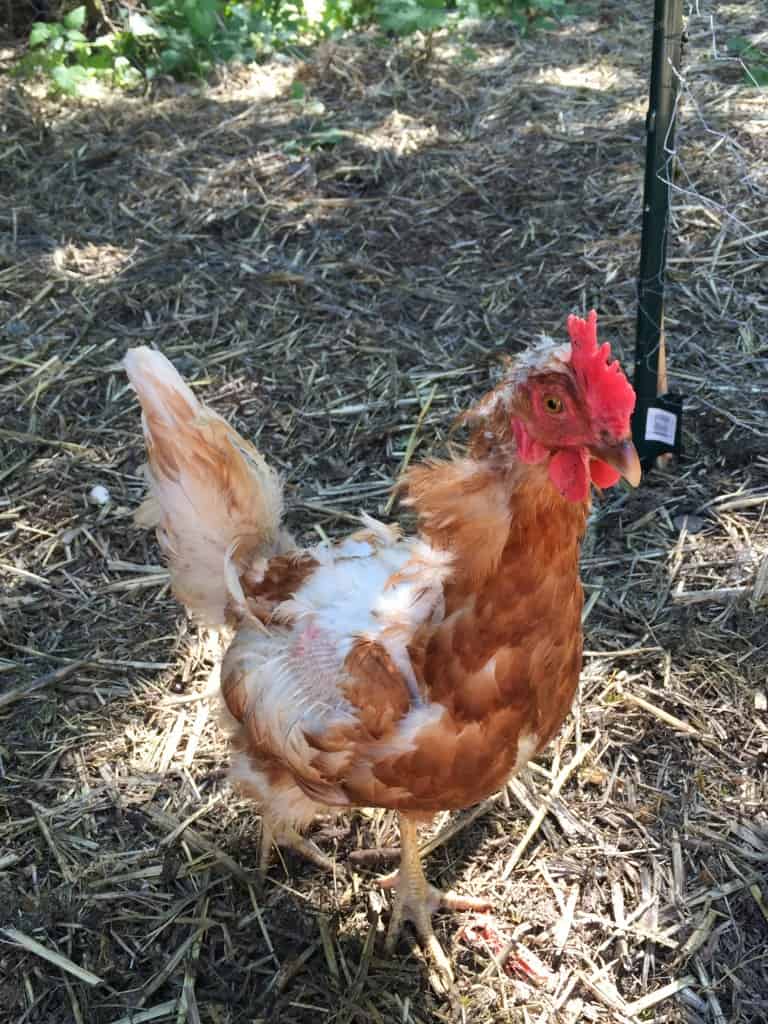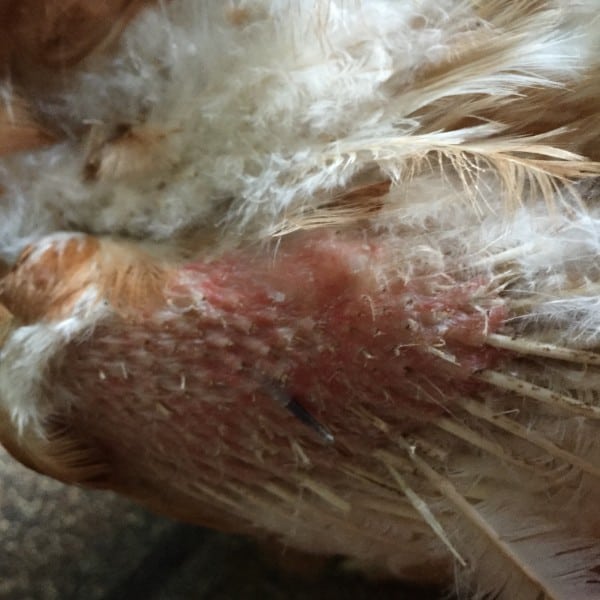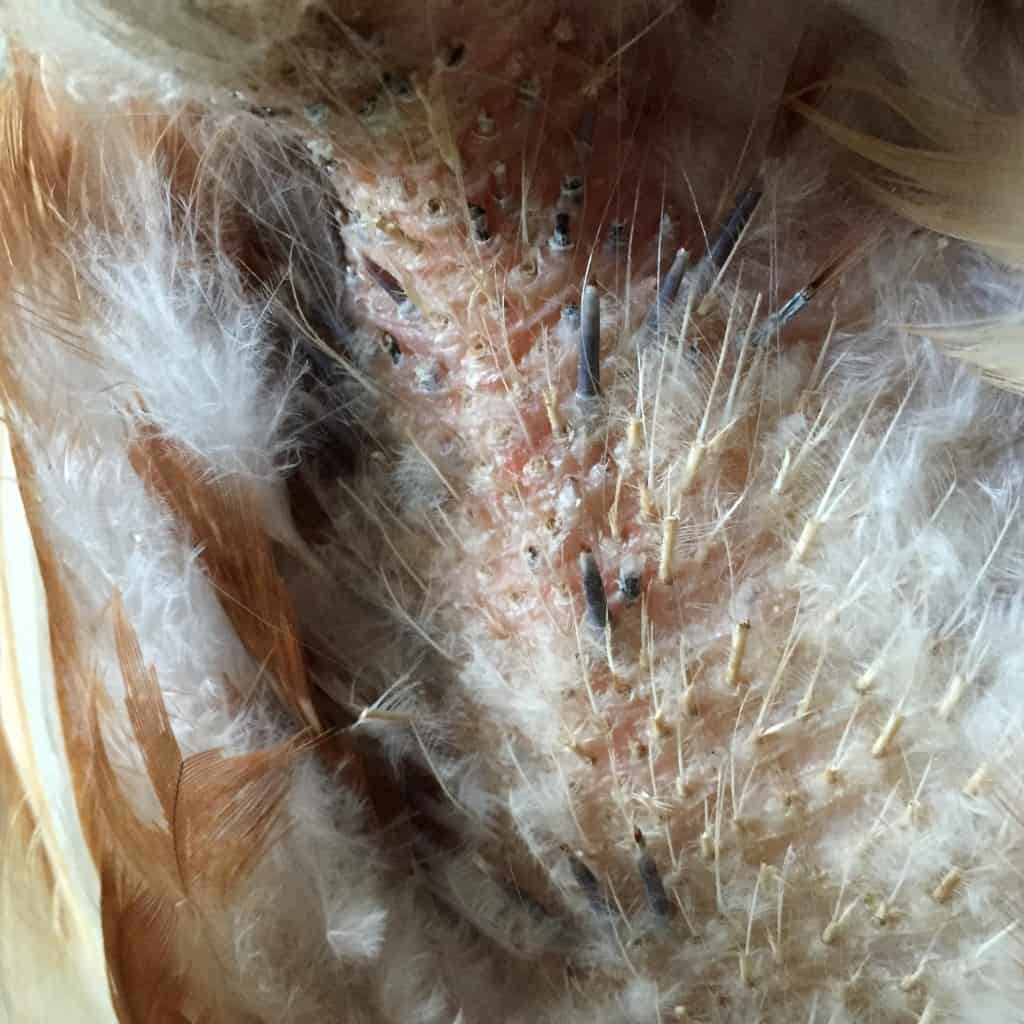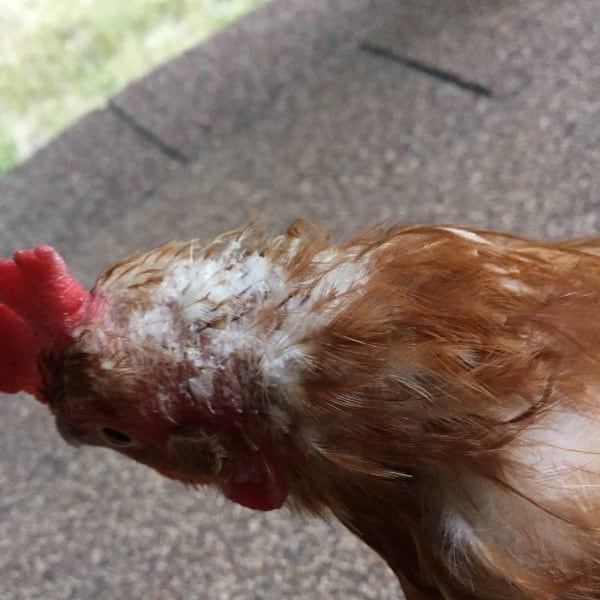 I went through the usual measures of slowly introducing her to my flock (you can read all about it here). We took it very slow. For months, all through the summer, into the fall, Millie slept by herself in a rabbit hutch, even though she ran around the property with the other hens during the day (the coop they were living in at the time was small and I didn't want to push it too much).
THEN, we moved.  All of us. And Millie stayed in her hutch for a while longer while the new coop was being set up. And finally, after months, the flock was together day and night. Seamlessly (if you count 5 months of working up to this moment seamless!)
As Millie is approaching two years old,  I've had her nearly half her life. The longer she lives with us, the less signs of trauma she shows. She gets along great with the whole flock, she's covered with new, lovely feathers (She's a RED STAR!!), she follows me around like a shadow when I'm outside, and she even has a boyfriend (a little Frizzle bantam roo that adopted my girls when we moved onto his farm. He has a special love for Millie). Just a few short months ago Millie was afraid of everything. Now she'll hop in my lap and even let me pick her up without shaking from fear. She's come a very long way. And she (as well as the rest of the flock) have adjusted fabulously.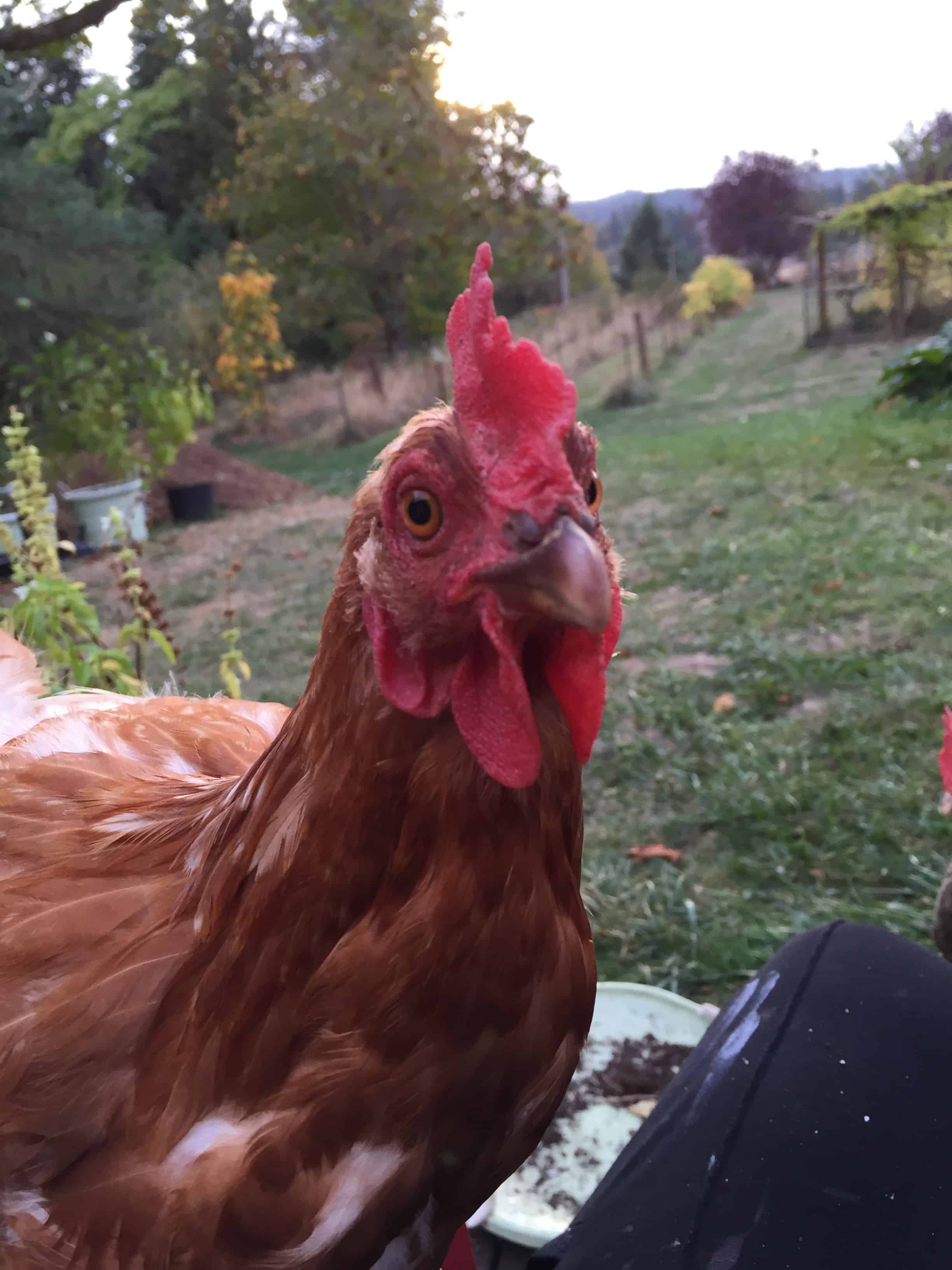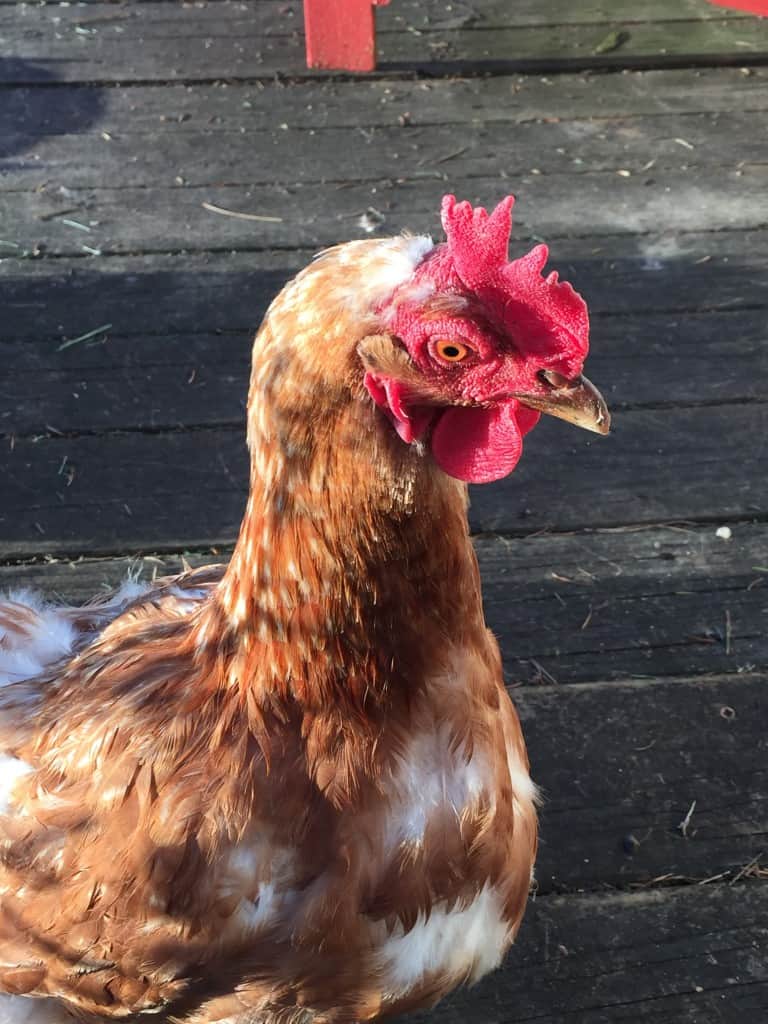 In case you're ever in a situation where there's a battered hen you wonder if you should take in, just look at Millie. She's a star in my eyes. And she's been a wonderful addition to my flock. I don't regret saying yes to taking her. I'd do it all over again without a second thought.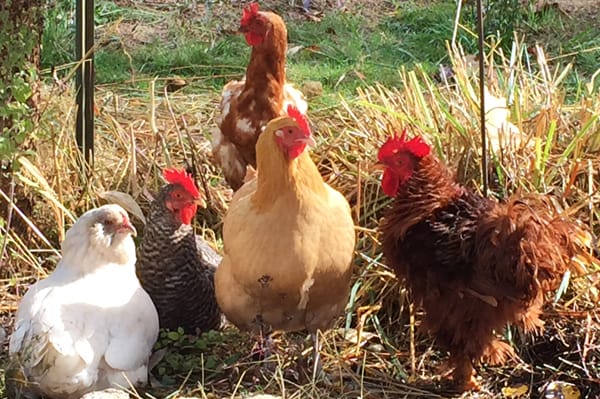 PS Here's recently updated photos of Millie after this fall's molt. Ahhhh. Pretty bird!