I have a confession. I've fallen in love. It all started for me early last fall, standing in the amazing garden of a friend on a warm, sunny day. We were chatting as she randomly starting picking brown, dried, crunchy beans off her dying vines and cracking them open. Inside these taken-for-dead pods were colorful, vibrant dried beans. Heirloom beans in all sorts of shapes, colors and designs. I fell hard. Completely smitten. How can I resist a bean that reminds me of my pinto horse from childhood and is called Jacob's Cattle? Or big flat beans with deep red stripes called Christmas Lima? Or the golden beans with the dark brown markings called Tiger Eye? The short answer is: I cant.
I am an artist, a gardener and a bean lover. All my worlds collided in one moment as my friend held out her hand full of brightly colored beans and told me what each were called. I knew in that moment my life had been changed forever.
Now, let me make this clear. I grew up growing, harvesting, snapping beans, eating and canning beans. I also am a complete dried bean freak. I love them, eat them nearly daily. How this connection between fresh bean and dry bean escaped me, I cannot explain.  But as with any new romance, I dove in deep and decided to find out more about these lovely, colorful beans. I wanted to try them all. I determined to grow a wide variety this coming summer in the garden. I read about them, sent away for them, cooked them, took notes, and fell deeper in love.
As sensible person, I realized I couldn't grow every variety of heirloom bean (I mean, there are over 10,000 varieties after all), so I started buying what I could locally and ordering others online in large enough quantities that I could cook them up (while saving a couple handfuls of each to plant in my garden). I wanted to taste them to see which I liked best. And realizing I might like them all, I decided I would narrow them down by taste as well as looks and name. With so many lovely beans out there, why settle for something boring looking and badly named (unless it tastes fantastic), right?
The thing about heirlooms, in case you haven't eaten them, is that they're much tastier than the general varieties of beans we're used to buying from the grocery store. They're 'meatier' somehow. And they make their own broth as they cook (as one source I read said, "It's like you get free soup" and it's true). Their favors seem more complex and varied.
It's been hard to narrow them down, I have to admit. I have yet to meet an heirloom bean I hate. And I'm still conducting my field research so the list is growing. But so far, I'd like to include these heirlooms in my garden mix this year:
Jacob's Cattle–this was the bean that started the whole thing for me so I have to include it. It's a good bean that tastes meaty and holds together well.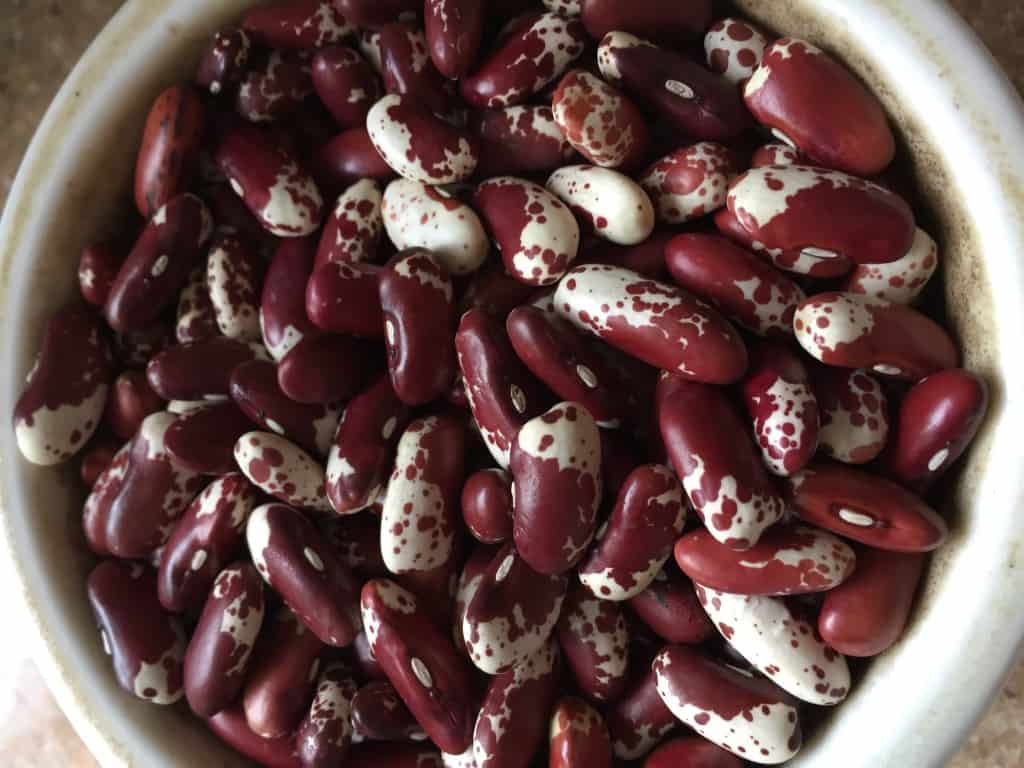 Pebble–what I love about these beans are that there are over 20 distinct colors/varieties in one plant. They also taste great.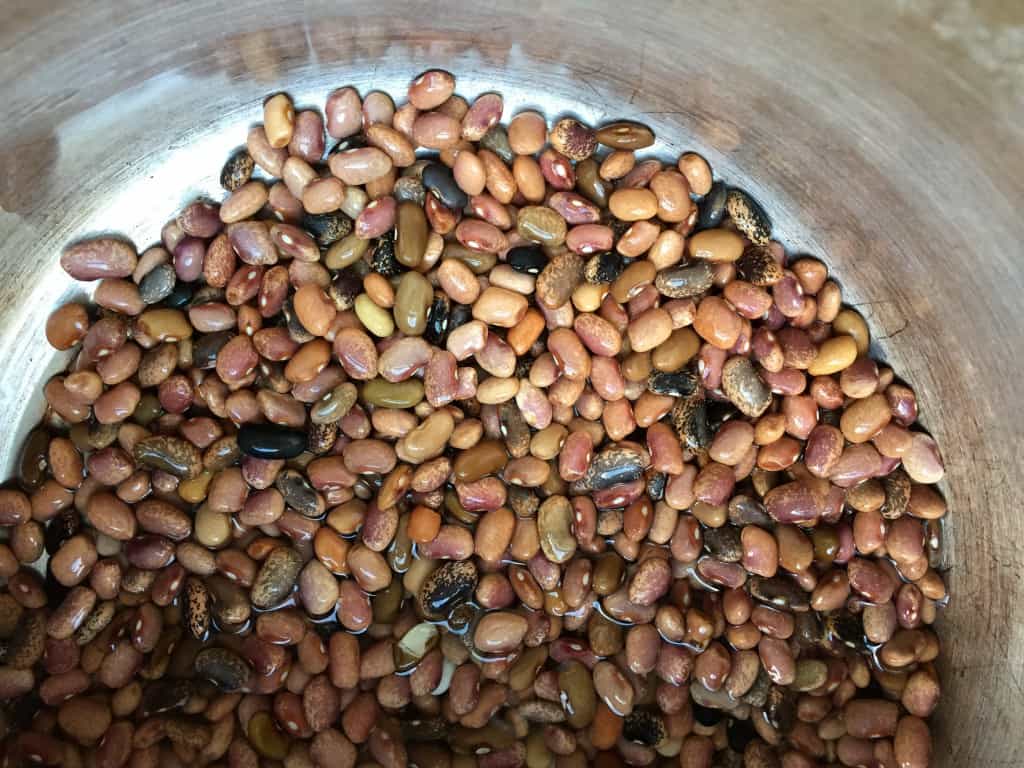 Scarlet Runner–these are good fresh pole beans to eat (I ate them out of my friends garden last summer) and very prolific. They're beautiful a large, dark bean with scarlet spots. And are tasty cooked up as dry beans too.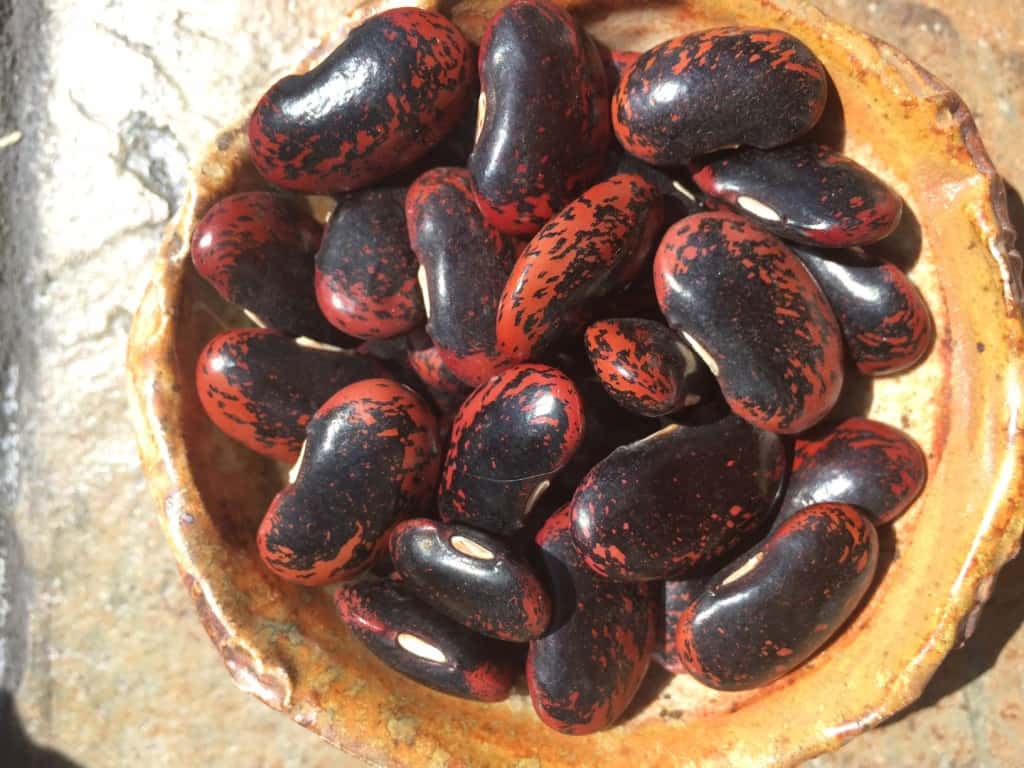 Spirit in the Red Eye (Soldier Beans)–these beans taste like potatoes to me. I also like that you can see a white dove in the center (I didn't get a very good photo of that, but some of the beans looks like there's a white dove in the center of what some think of as a monk).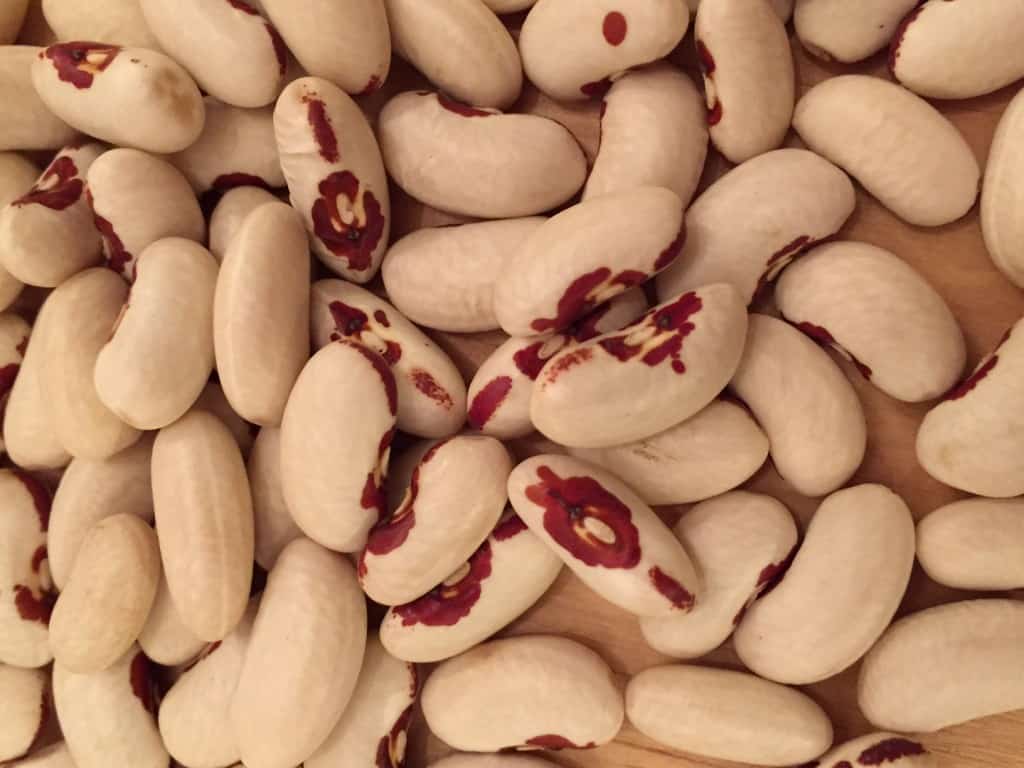 Good Mother Stallard–round, beautiful red and white bean that's good for soups and chili.
Varieties that I have and still haven't tried yet (that might get added in):
Painted Pony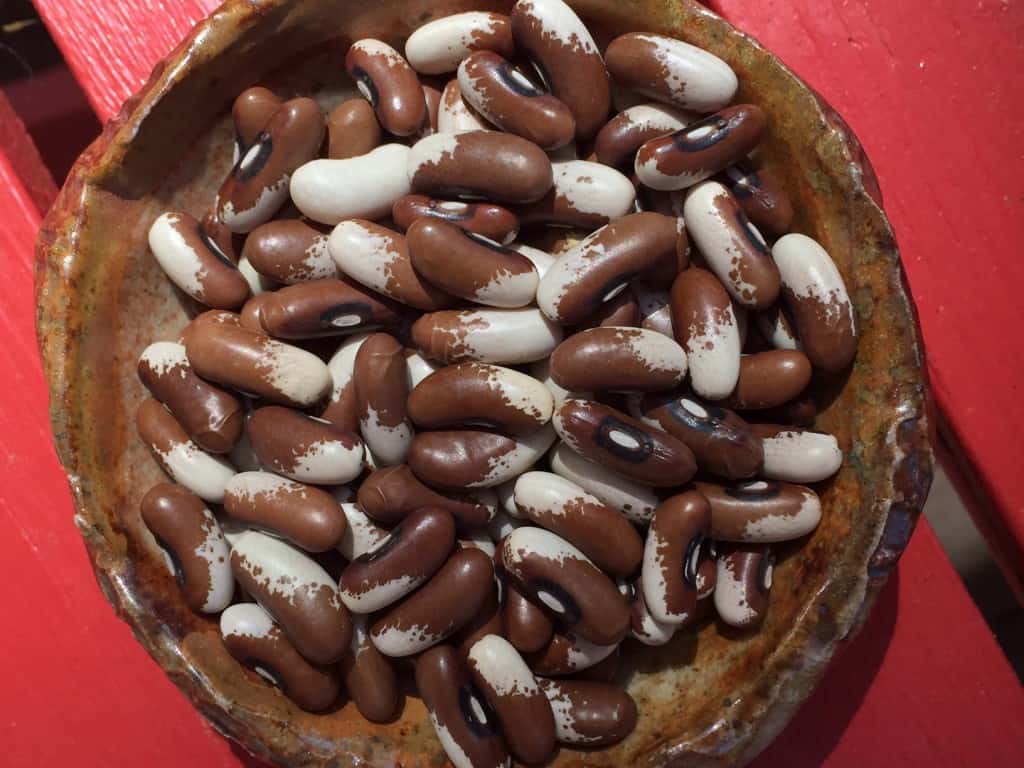 Yellow Indian Woman
And one of my favorites that I'm not going to grow (because they're available locally at a good price): Orca beans. These are so creamy and make excellent refried beans, among other things.
And one that I don't have yet  but want to try because I've heard some people say it tastes like bacon: Marrow beans. They're just plain white beans, but I'm thinking with the promise of bacon, I'll suffer with the boring color and name.
Oh, who am I kidding? I"m going to plant these beans and more. As many as I can fit into the space I have to garden. I've been experimenting with their taste, marveling over their colors, smiling at their names. But now it's time to see how they grow.
If you're interested in growing your own heirloom beans, here's some places to get seeds (although there are lots of other places too): Sustainable Seed Company and Victory Seeds.
And here's a couple good sources to pick up heirlooms in quantities if you'd like to cook with them first, before you plant them: Rancho Gordo  and Elegant Beans
And a couple good books to take a look at from Rancho Gordo.  One about growing heirloom beans and one all about cooking them.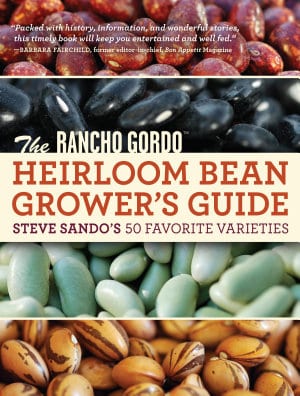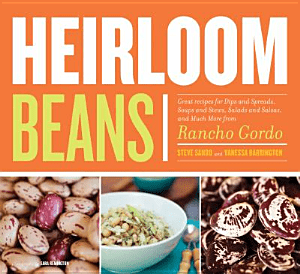 Just look at the possibilities….