Six years ago when I started a website and blog, I never thought it would grow into a great community of chicken, garden, and natural living folks. It's been a fun adventure.  Some of you have been with me from the beginning, while others have joined along the way. I've learned much from you guys. And hopefully I've shared some helpful information with you too as we've journeyed together. 

And now it's time to celebrate!
Finally, 6 years into this, I've combined the City Girl Farming blog and website into one site (before they were in two different locations on two different servers!). This will be easier for BOTH of us. Yay.  I've written my first ebook (and it's FREE! Get it here) with plans of more to come. The blog/website merger and update used a lot of my brain cells. I know enough about this kind stuff to know I don't know enough about this kind of stuff.  Truly, I'd rather be out hanging with chickens in the backyard. However, now that it's done, I'm super excited. And so I thought I'd throw a party. Since it's my 6th year on this website and blog, I thought giving away SIX prizes seemed fitting somehow.

Ready? Here's what you can win: 
The Grand Prize: One Family Physician's Essential Oil Kit by doTERRA (retail value: $166.00)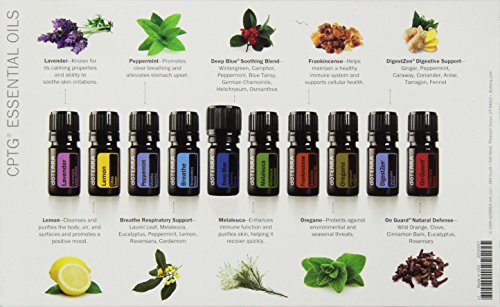 This kit has 10 different pure, essential oils in it (the best you can buy). These oils are good for pretty much everything to keep you and your family healthy, your house and barn clean, make all sorts of DIY products, fix problem issues in the garden, and even help your animals with a variety of different ailments.
I use the oils in this kit DAILY and for a crazy variety of things. I even cook with them! It's a great basic set of oils to get you started.
Other Prizes:
One Sample Trio Kit of Essential Oils by doTERRA (retail value: $26)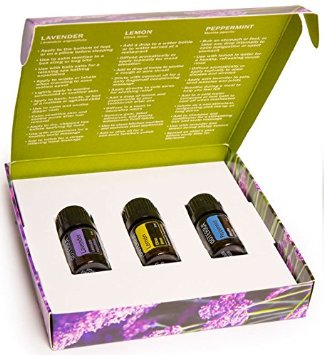 This kit is 3 different pure essential oils: lavender, peppermint and lemon. All three of these oils are in the above kit as well. They're basic, non-nonsense solutions to pretty much everything.
Three different Mug "Gift Bags" (retail value from $25-35 depending on what each mug contains)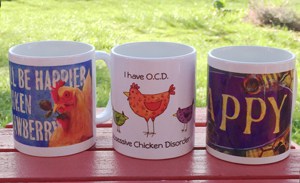 I have three of my top selling City Girl Farming mugs from my Zazzle store filled with misc. chicken and garden related fun goodies. There will even be some samples of essential oils!
One Pack of Farm Greeting Cards (retail value: $30)
This is a pack of 9 different cards featuring farm-ish related paintings (chickens, goats, cows, etc.) I've done (in watercolor or acrylic/collage). The card assortment comes with envelopes to fit. I'm a sucker for painting chickens! You can see all the cards in the pack here. (one of each of those designs).

It's pretty easy.  Just make sure you CONFIRM your entry when it shows up in your inbox or it won't be entered into the drawing. This is all the legal stuff they do to make sure you really want to enter and aren't just kidding.
Also, you can win extra entries by sharing the link with others (3 entries each), so the sky is the limit if you want if you go bananas sharing.
And while your at it, please grab my new ebook. It's filled with 50 different natural solutions for your flock, garden and home (Actually I think there might be 51 solutions…ha). Some of the solutions use some of the above oils so if you win, you'll be ready to roll. How cool is that?
And last but not least, thanks so much for hanging with me for the last 6 years. I'm ready for another six. How about you?