I've been super busy these days moving (YET) again…twice in ONE YEAR is way too much. I'm still in the process of getting the girls set up in their permanent coop and unpacking. Whew. It's a lot of work.
But, I wanted to take a tiny break from the settling in to show you one of my latest projects. I created a calendar full of chickens, goats, bees, and more and thought you guys might like it. (I'm an artist for my 'day' job.) Would you like one?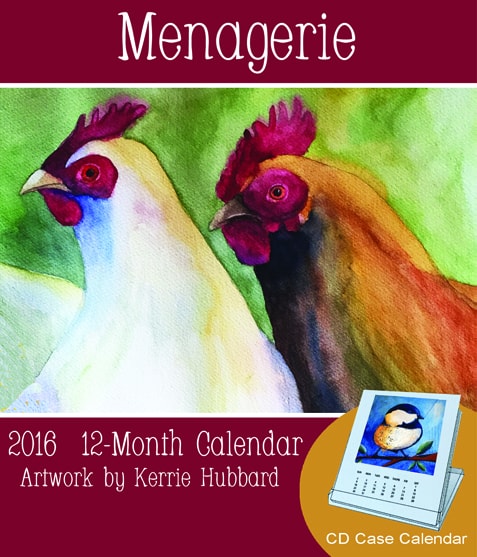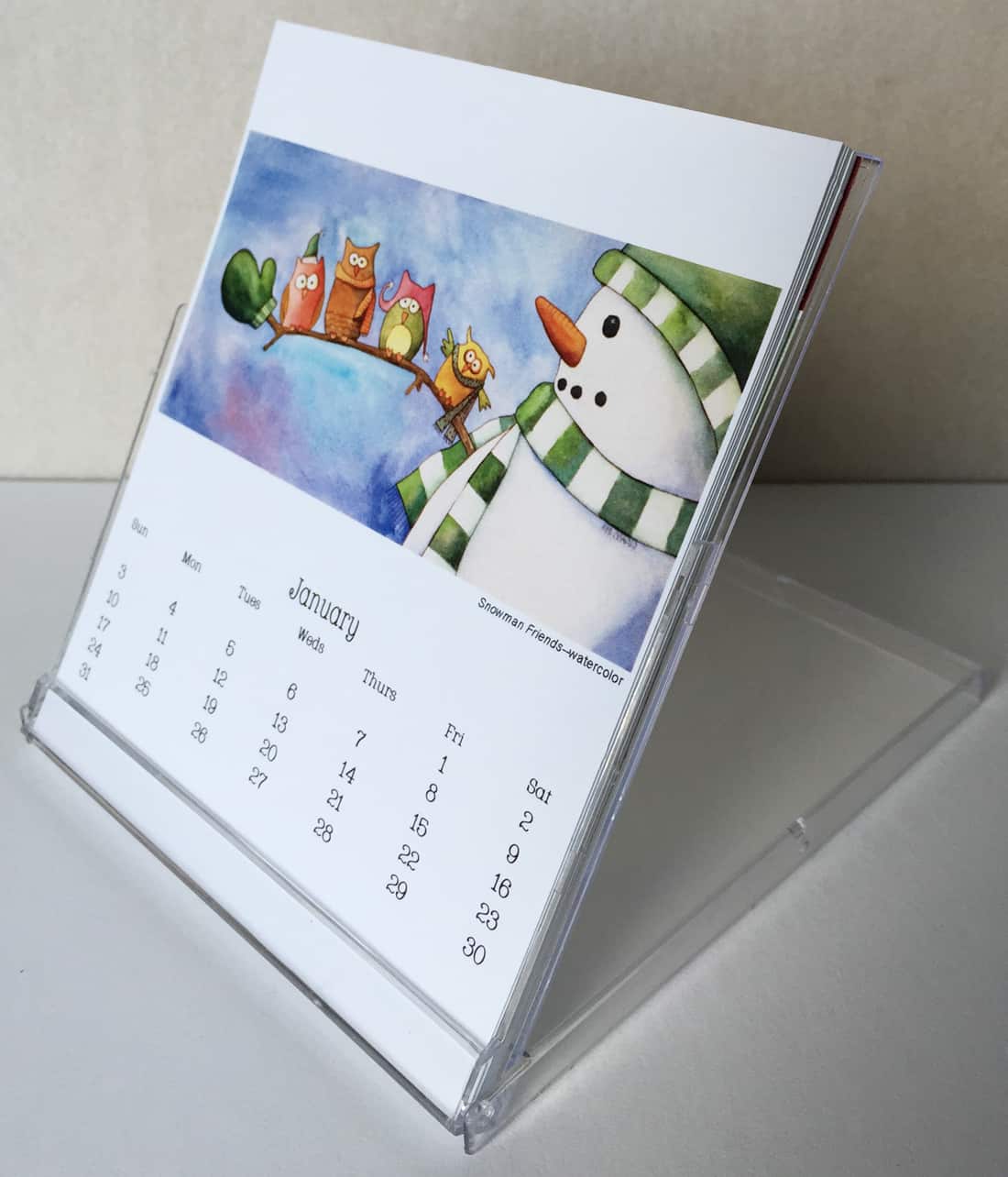 The calendar features one of my paintings on each month and it all comes in a special CD case that also functions as a stand (to put on your desk, kitchen counter, window sill, etc.) They're $15 each and for those of you in the USA, I'll ship it to you for free. (Out of the United States, we can chat about fees).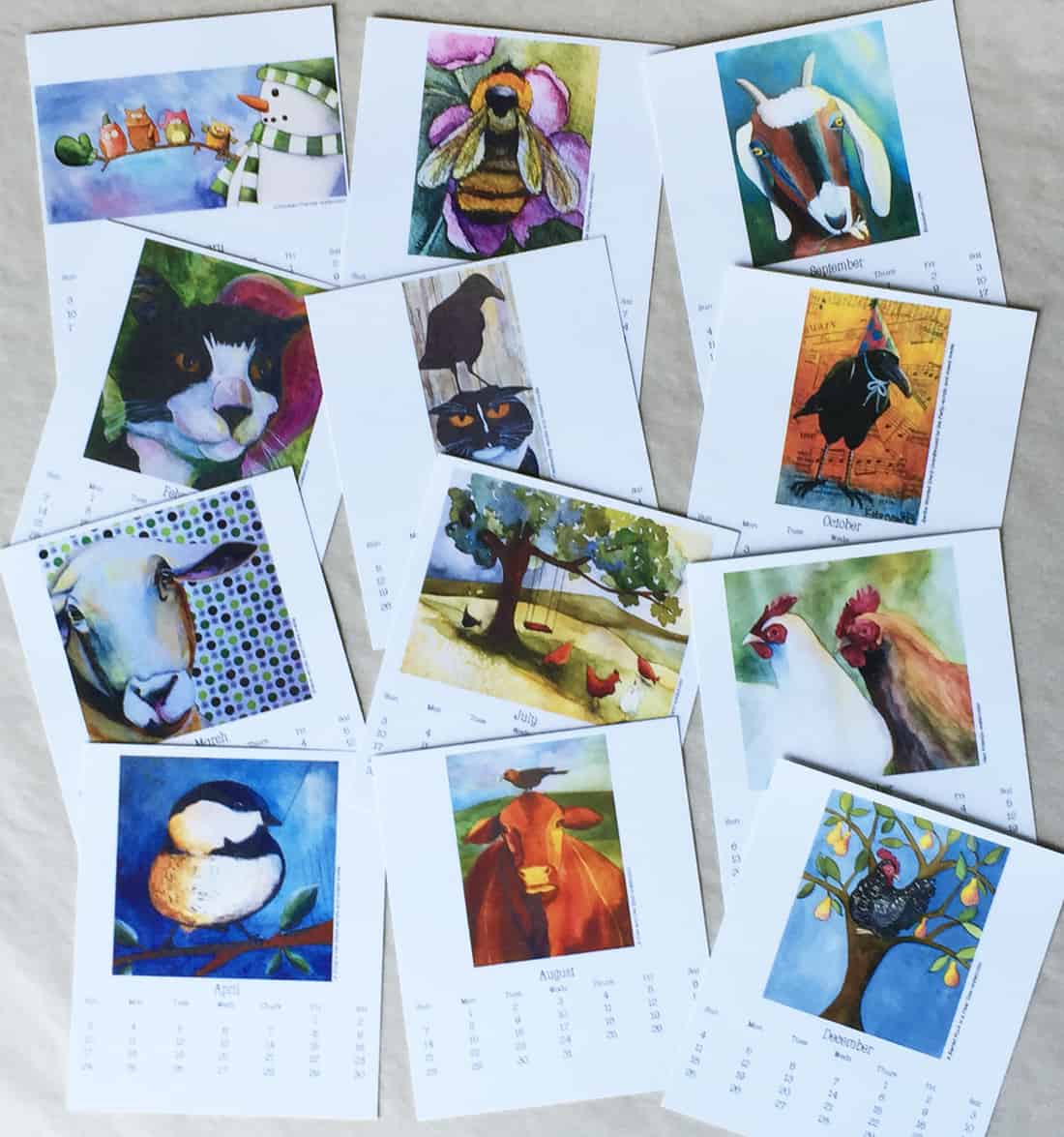 These would be great gifts…teachers, animal lovers, chicken people (notice chicken people get their own category. ha), friends you want to give a little something to, the work gift exchange, etc….the possibilities are endless….(don't forget to pick up one for yourself, too!)  Buy them here.
PS Besides moving my household way too soon again, I'm also working on a whole new re-vamp of this blog and the City Girl Farming and City Girl Chickens websites (they are soon to all be in one place–yay!) Stay tuned for some fun giveaways when I'm ready to unveil the new, updated site. It's going to be fun! I'll keep you posted.
Lots of exciting changes in store!