As some of you might remember, I talked about the hard time I was having finding a new place to live (renting) with chickens. This surprised me, actually, since Portland is known for it's backyard chicken loving ways.
I finally found a place, but it's a bit outside the city. The move is complete, except that chickens haven't joined me yet. Part of the problem with this is that I went a bit crazy with last coop. I also made it mostly out of scraps, held together by an abundance of boxes of screws. Just to be sure it stayed together.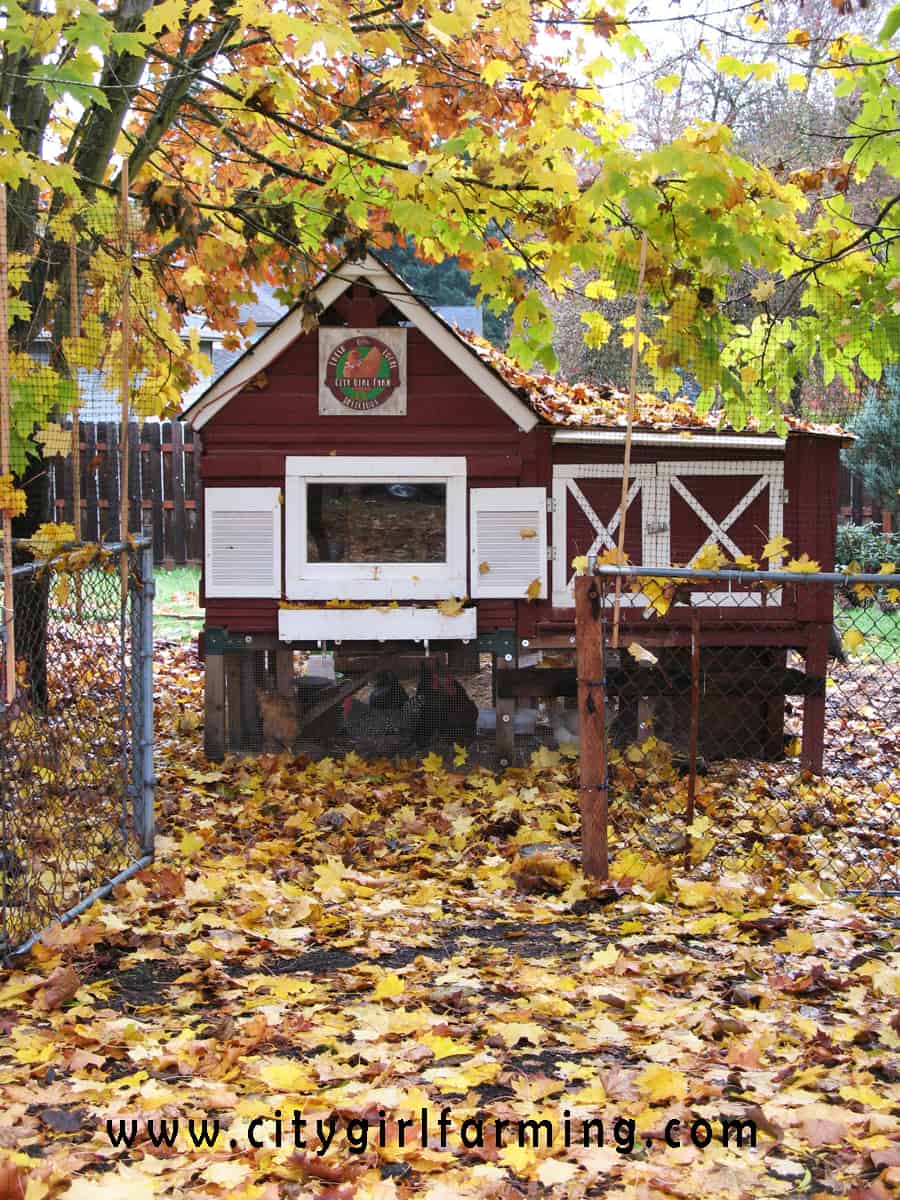 Yep. It's not going anywhere. At least not in a way I could re-assemble it in the new location. Shoot!
In the meantime, my flock is down to only four birds. It's never been this small. But since I knew a move was coming (but wasn't sure when), I haven't added to the flock like I normally like to do.
I also live in the Pacific NW, in the beginning of the pouring-down-buckets season. Not my favorite time to build.
So, I've come up with a stop gap solution for the moment. I'm taking the small dog-house-converted-to-coop that I had already (I was going to use it for a nursery coop, but haven't yet) and using it as one of two coops.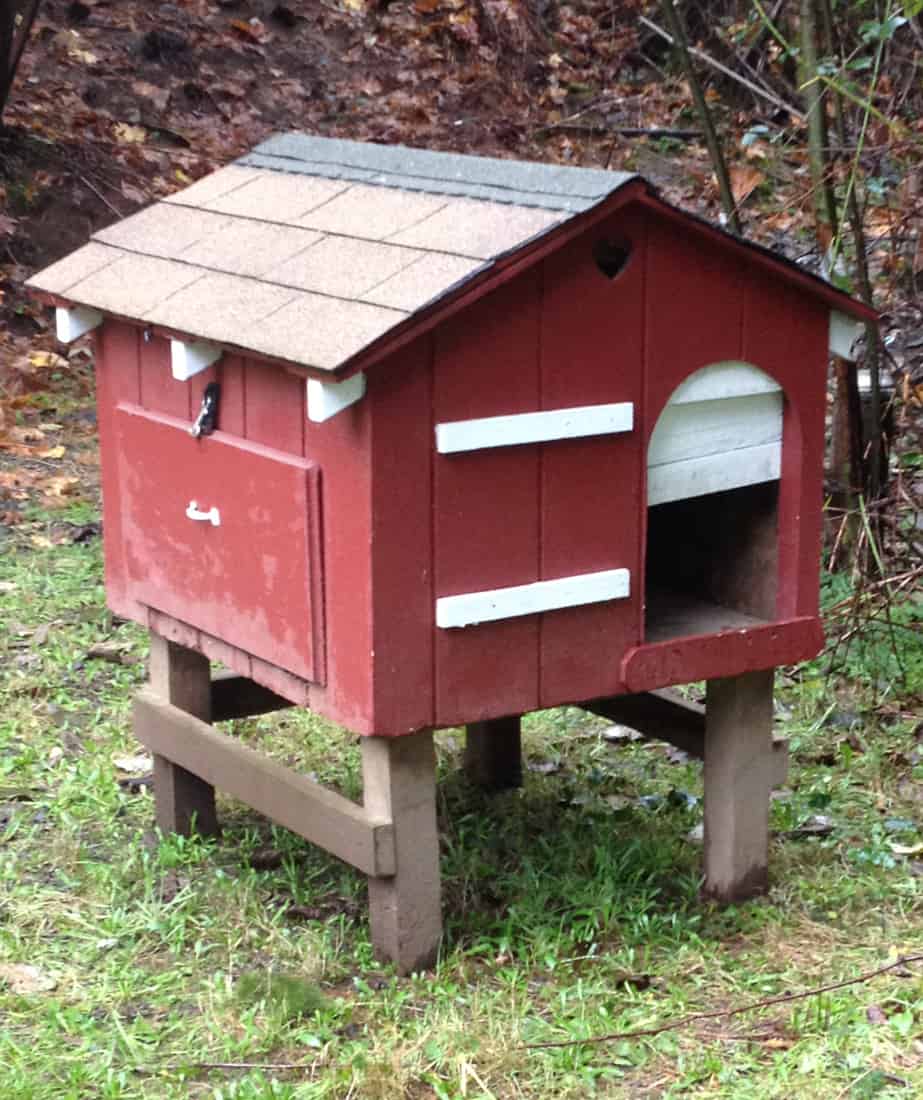 I'm taking this second dog house and converting it in a similar way as the first coop.
I'm sticking them both inside a 5×15 foot dog run (cyclone fencing), covered with wire and a tarp. I will eventually add an additional fence (to create a fenced free-range area). And that will be the winter coop. Not ideal, but it will work.
I'm hoping to have the girls moved over before Thanksgiving. And in the meantime I check on them regularly and have someone taking care of them for me during the transition.
They are also molting right now, poor things! Everyone is in the midst of change. I'll keep you posted on all of our progress!