Boy! It's been a hopping month in the magazine department. First, I was featured in From Scratch Magazine (EIGHT WHOLE PAGES). If you guys aren't familiar with the magazine, it's an awesome publication that is focused on sustainable living. It's full of great information that you'll probably really love. Not only that, it's FREE. . What's not to love about that? Check it out here: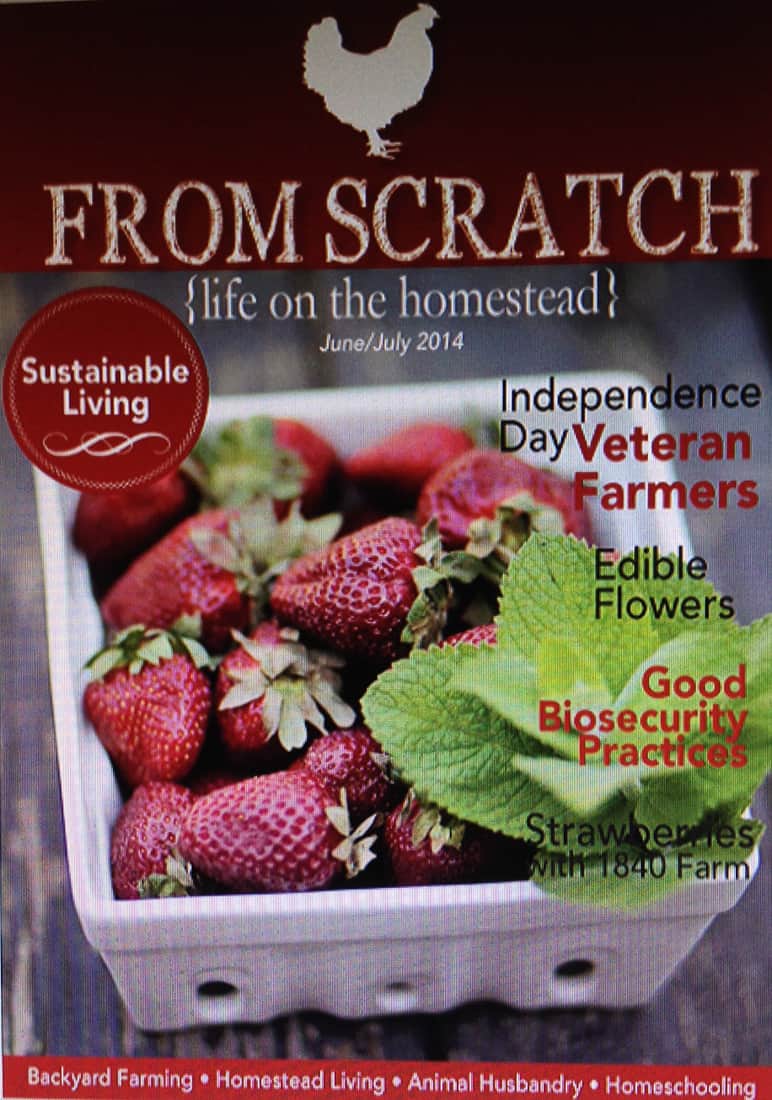 (And if you're interested in the article about me and the girls, it starts on page 100.)
Then, some of my artwork (chicken, of course) made it to the front cover of Lee Magazine (for the smart, savvy Alabama woman) this month as well. I'd never heard of this publication (largely since I am not, nor do I know any Alabama women). But I'd say they're smart indeed if they're raising chickens!
Of course the girls help in keeping me humble as I daily wipe chicken poo off my feet just like the rest of the backyard chicken owners in the world.
Stay cool everyone!