Last weekend's sunny, warm weather beckoned me out to work in the chicken yard. The first order of business: mowing the chicken lawn. And while the neighbors can't see this patch of the backyard, it's actually not the best thing to let the grass grow tall. Especially where the chickens free range since long pieces of grass and weeds are much more likely to get stuck in a crop and compact it than the shorter, trimmed variety. (Thankfully this has never happened to me. Even on winter-turning-to-spring season when I'm slow to get moving.)
Lawn mowing day is a spectacular event in the chicken yard. The chickens LOVE it. They come running when they hear the lawn mower start up. And follow behind me as I cut the wieldy grass down. Oh the glee of it! One never knows what lurks underneath all that grass!
They scour the rows of cut stubble….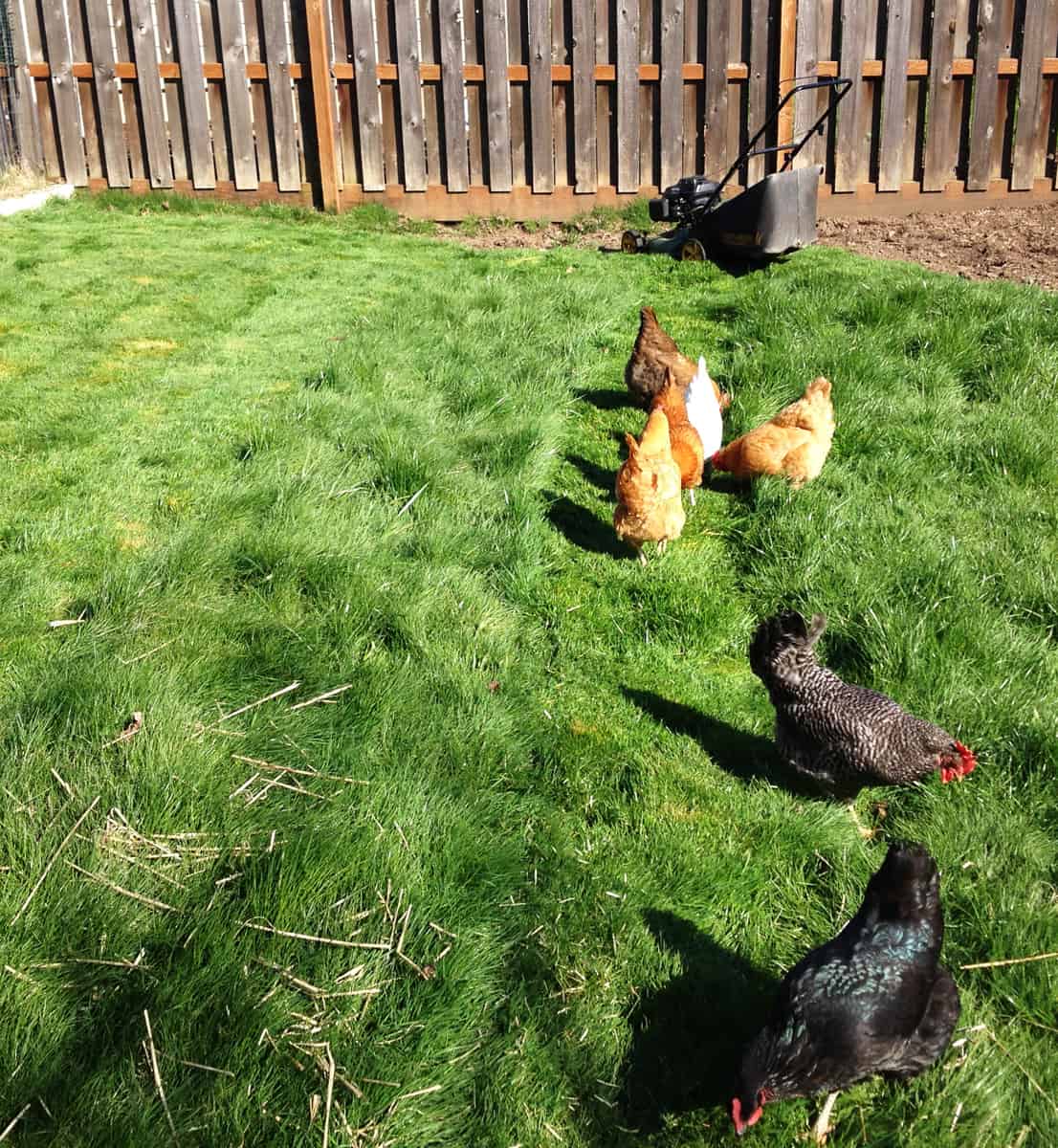 They play queen of the grass mound….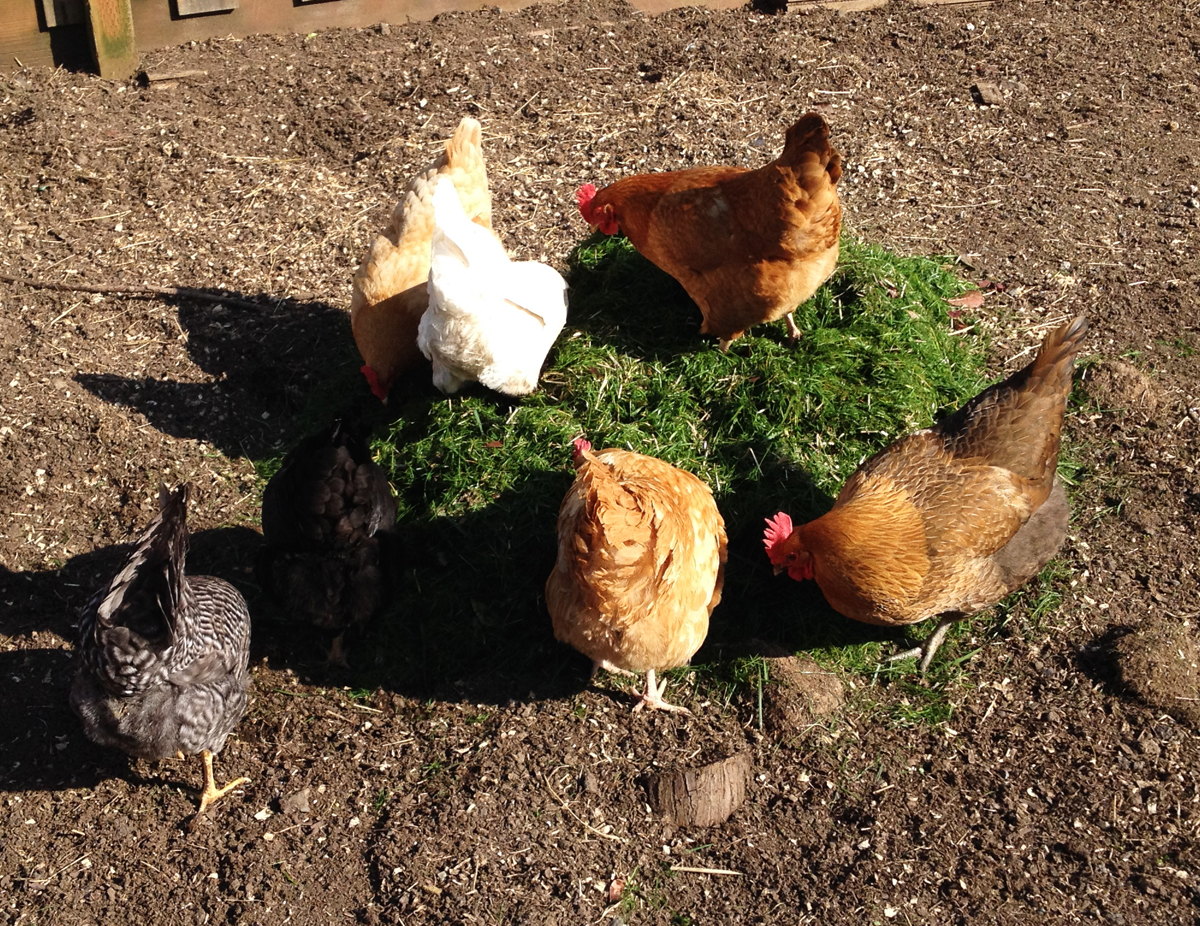 And when they've had their fill (I mean, look at this girl's cleavage! I don't think one more blade of grass would fit inside her)….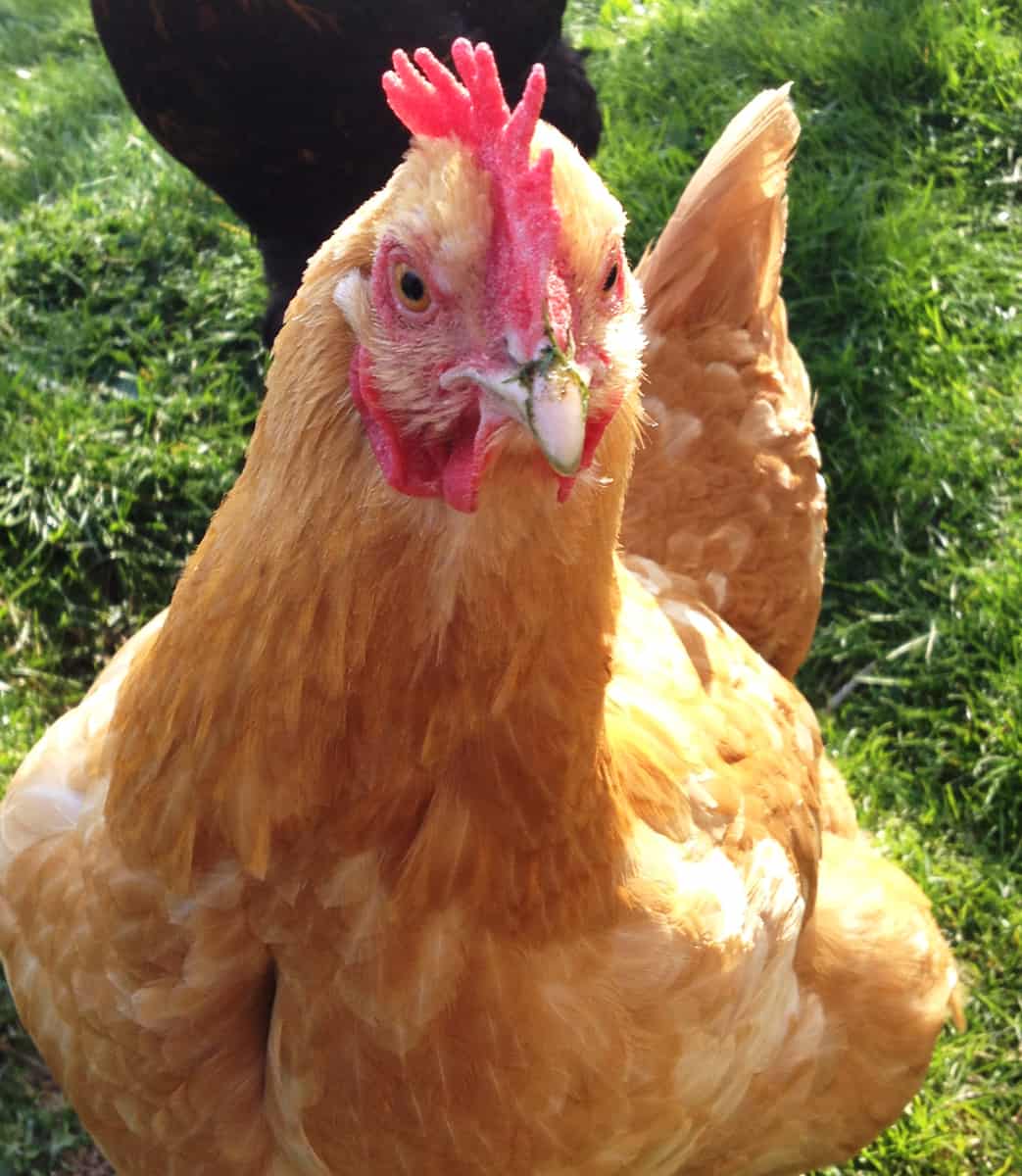 …they humor me with chicken selfies…
Oh, how I love spring and the promise of the coming summer. The fat and sassy chickens love it, too. All is good with the world on the first mow of spring.