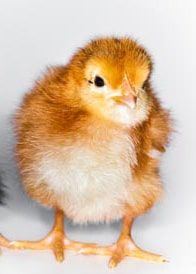 What's more irresistible than a baby chick, duckling or bunny? Especially as Easter approaches and parents think about how cute it would be to plop a live animal in the middle of the Easter celebration.
I'm ALL for chick, duckling and bunny ownership… (I am, after all, a chicken addict and want everyone to join me in the vice!)…as long as it's done right. If you're considering first time live-baby-animal-cuteness for Easter, please do your research and know what you're getting into. It can be an awesome experience if you go in educated and prepared.
Should your family hop into the live 'Easter' animal ownership? Maybe.
But first ask yourself these questions:
Are you prepared to take care of the animal(s) for up to 15 years?
Are you prepared for the cost of these animals (which includes housing, food, bedding, food and water containers, first aid, and misc. other (often unexpected) expenses)?
Are you prepared for taking care of the animals yourself if your kids lose interest? (Ultimately YOU are the one responsible anyway so it's best to think of this as your pet (at least in your own mind) right off the bat.)
Do you have time to adequately care for and (when applicable) train these animals?
Do you have space to adequately house and care for these animals, 365 days a year, rain or shine, sickness or vacation?(Chickens need a MINIMUM of 4 square feet of chicken coop space and the same of chicken run space—and those are just very minimal requirements—they  do better with much more. And they don't go away when you go on a 2 week family vacation.)
Will you be okay if the animal doesn't preform like a dog or cat? (Although I ADORE my hens and they're personable and tame and some even sit in my lap, they are NOT like my cat and I don't have the same expectations of them—but children might if they don't understand the difference.)
Do you have the time and ability to train children on the proper care and handling of these baby animals (which are fragile)?
Do you have a warm, indoor space for these babies while they're too young to live outside?
Are there zoning laws in your town/city that will prevent you from having these animals? Check first before bringing any animals home.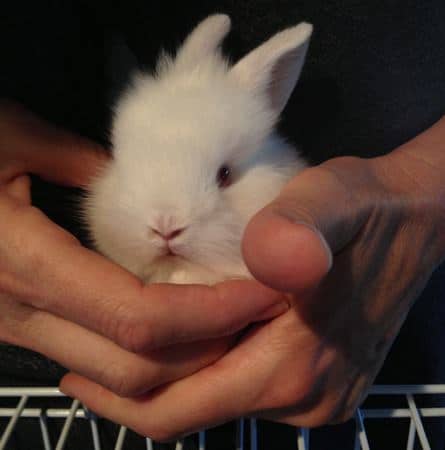 Shelters in places like Chicago have actually talked some pet stores into NOT selling bunnies until AFTER EASTER, just to sidestep the trendy notion that these animals are like any other Easter toy found in the Easter basket. They suggest, also, that if you're looking for bunnies to wait a few weeks AFTER Easter and adopt through a shelter that has begun taking them in by droves after the reality of bunny ownership has set in.
I Got My First Duckling At Easter
And I don't mean to be a downer. I got my first adorable duckling as a kid for Easter. We already had chickens and horses and a set up (and an understanding) of what duck ownership would entail. My ducks lived a happy life on our mini-farm. It all worked out great.
When I got my first chicks as an adult, part of the flock was Easter gifts for nieces and nephews, who cooed over them and held them endless hours when they were tiny, fluffy and cute. They each named their own chick (all of which were different breeds to tell them apart). Once chicks moved out to the coop, the whole chicken thing was pretty much over for the kids. I suspected as much, and actually, planned for it. I wanted the flock all to myself anyway and in the meantime, the birds were super tamed as chicks and are now happy, friendly adults. And they're all mine.
Lots of baby Easter animals don't fare as well, however. Baby animals are living creatures (that grow up and aren't as cute).  I know this seems an obvious statement, but shelters complain that the flux of animal abandonments and deaths post-Easter is staggering.  According to some of the statistics, as many as 30% of those cute Easter animals die within the first few weeks and another 50-70% are abandoned or turned in to shelters. Many of those turned in are euthanized simply because of the volume of animals they must deal with.
If you've carefully considered the realities of 'Easter Pet' ownership, GO FOR IT!! Having chickens is one of the best things in my life. I love it and don't regret a single moment of it. And it can be that way for you, too.
Here are some sources to help you glean more information on the animals you might be considering for Easter (or, considering just because you want them!):
20+ Reasons Why You Should Raise Chickens
Raising and Caring for Ducklings
House Rabbit Society (a non-profit rabbit rescue that has lots of info to get started with bunnies)
My two websites offer lots of practical information for getting started:
And if you've already taken the plunge, or have Easter animal stories to tell, please share them with us!