Fall is a beautiful time of year with brightly colored leaves fluttering from the sky and carpeting the earth.  I live in the city, where leaves are (mostly) considered a nuisance, and people are hired to gather up those precious leaves and cart them away.  It's crazy, but true. Nature hands us a free resource and our modern society calls it messy and rejects it!
But not me! I love fall leaves. They're an excellent fodder for the compost bins and wintering over the garden (which also makes fall an excellent time to start a compost bin if you haven't already).
I am fortunate to live in a house that has 10 large maple trees and a really big walnut tree in the side yard (fondly known as the chicken yard). The trees provide shade for the hens in the summer heat, and tons of composting materials for me in the fall. Not to mention the leaves are beautiful and the hens enjoy playing in them before I rake them all up (yea, okay, they get plenty of play time before I round up all the leaves, I admit it…)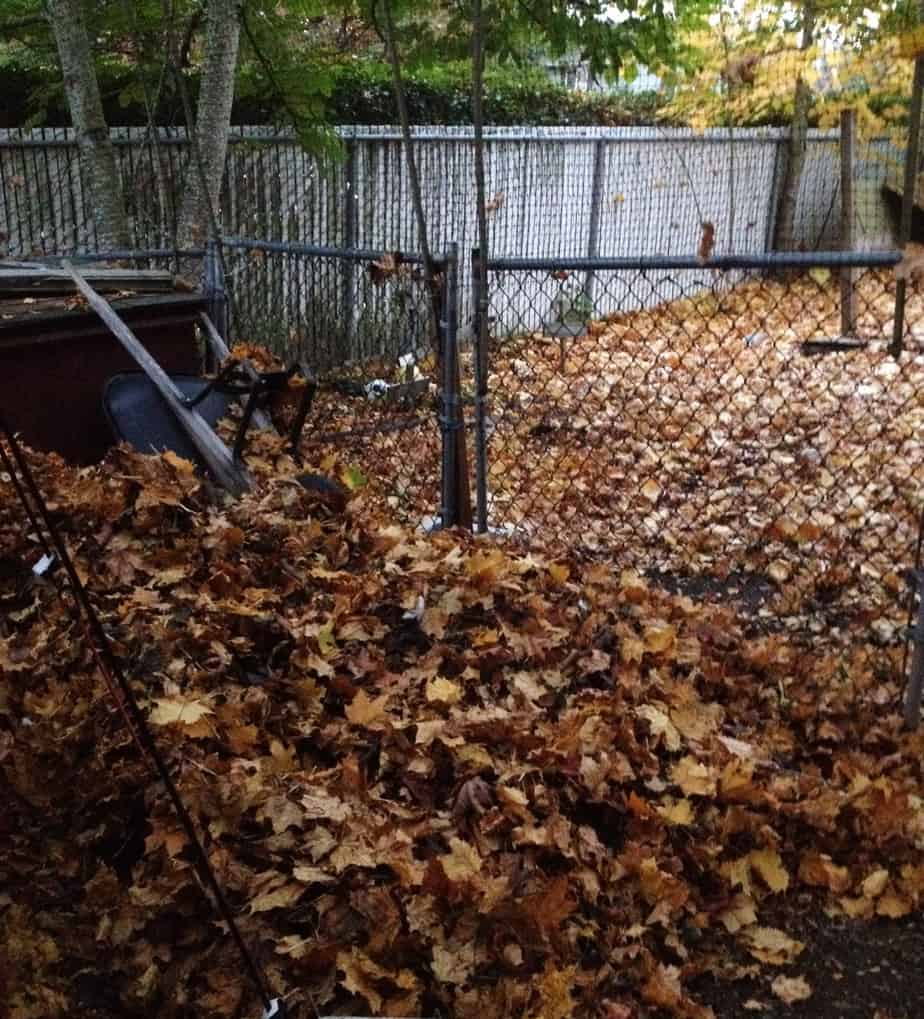 Seems like a win/win to me.
Before using leaves in compost, many people 'mow' them to chop them down a bit (they break down faster that way), or use a weed whacker in a garbage can full of leaves to accomplish the same thing. I don't do this because I figure leaves have been doing their job for thousands of years without mowing. The only help they need from me is getting them in the right place to do their job for me!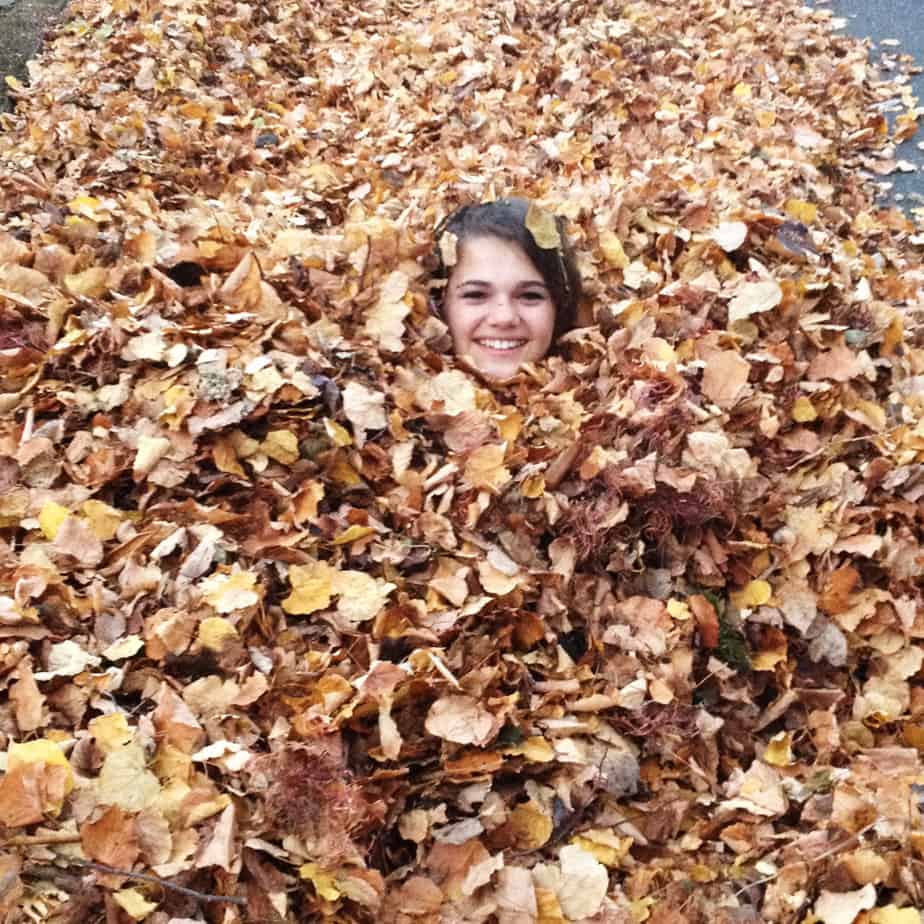 The benefits of leaves in compost are many. First, they add needed carbon (to be really good compost, both carbon and nitrogen are needed—a good source of nitrogen for you chicken people is the abundant chicken poo you get from the girls). They also add 'texture' and 'fluffiness' to your compost (okay, you might not think you need fluffy dirt, but consider the alternative—that hard to dig, cake-y stuff that doesn't seem quite as alive somehow). Loamy, rich mulch, with lots of decayed leaves, attract the right kinds of life—worms and other good for your garden living things.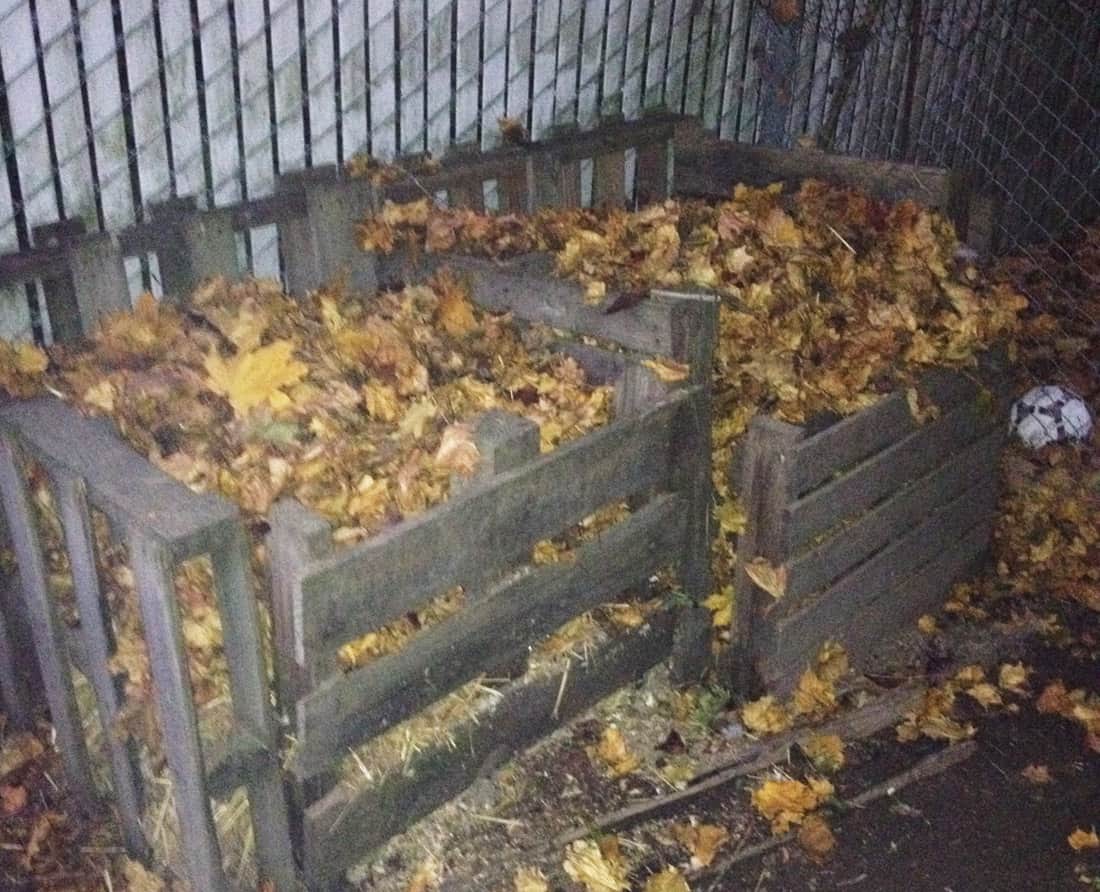 This kind of dirt also helps conserve and protect soil, allows moisture to absorb and be used for the plant life (instead of just running off), adds tons of needed nutrients, and gives a wonderful place for beneficial worms and insects to live.
How often do you get handed a free resource that literally lands at your doorstep, and will allow you to create lovely, beautiful dirt and nutrients for your garden? Did I mention FREE? Free is a very good price. (You can also make FREE compost bins, too, here.)
(Plus, all that raking burns calories, so you can come in the house and celebrate fall with something yummy made from pumpkin, and not feel guilty about it. Just sayin.)
If you're new to composting, you can find out more information to get started here.
Oh, and if you're wanting to use your leaves (and the neighbors if you get there before the lawn guys—after you ask permission, of course), steer clear of the ones out in the street. They might be covered with oil and fuel, which would not be something you'd want in your garden next year.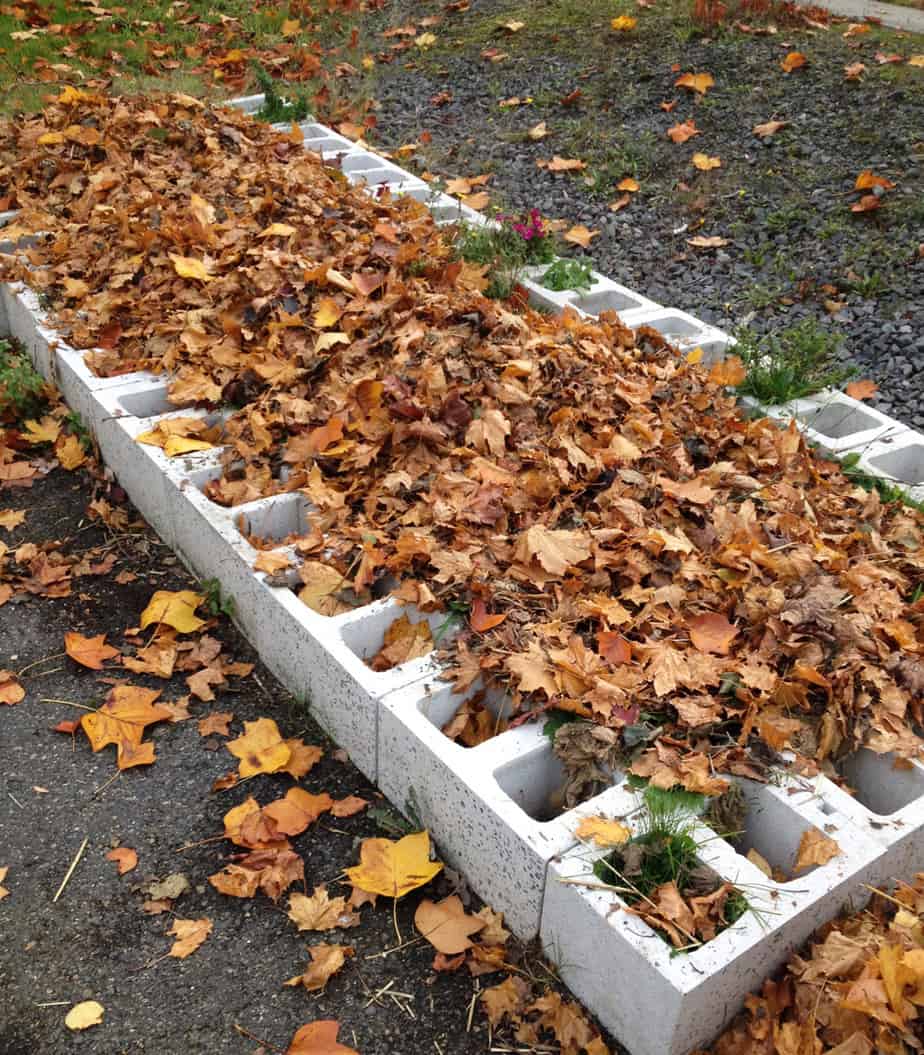 Now that you're feeling inspired, happy raking. Your garden will thank you for your hard work with a bountiful harvest next year.
Oh, and PS, Judy H of Milwaukie, Oregon won the City Chickens and their Coops calendar…but all is not lost for the rest of you. You can order one here. And keep watching this blog. I might be giving another one or two away before the year is over. Stay tuned.
Happy Fall, everyone!!