I absolutely love basil and grow several varieties  in my garden spaces each year. I also love lime. So how, exactly, did something like LIME BASIL escape me until this year?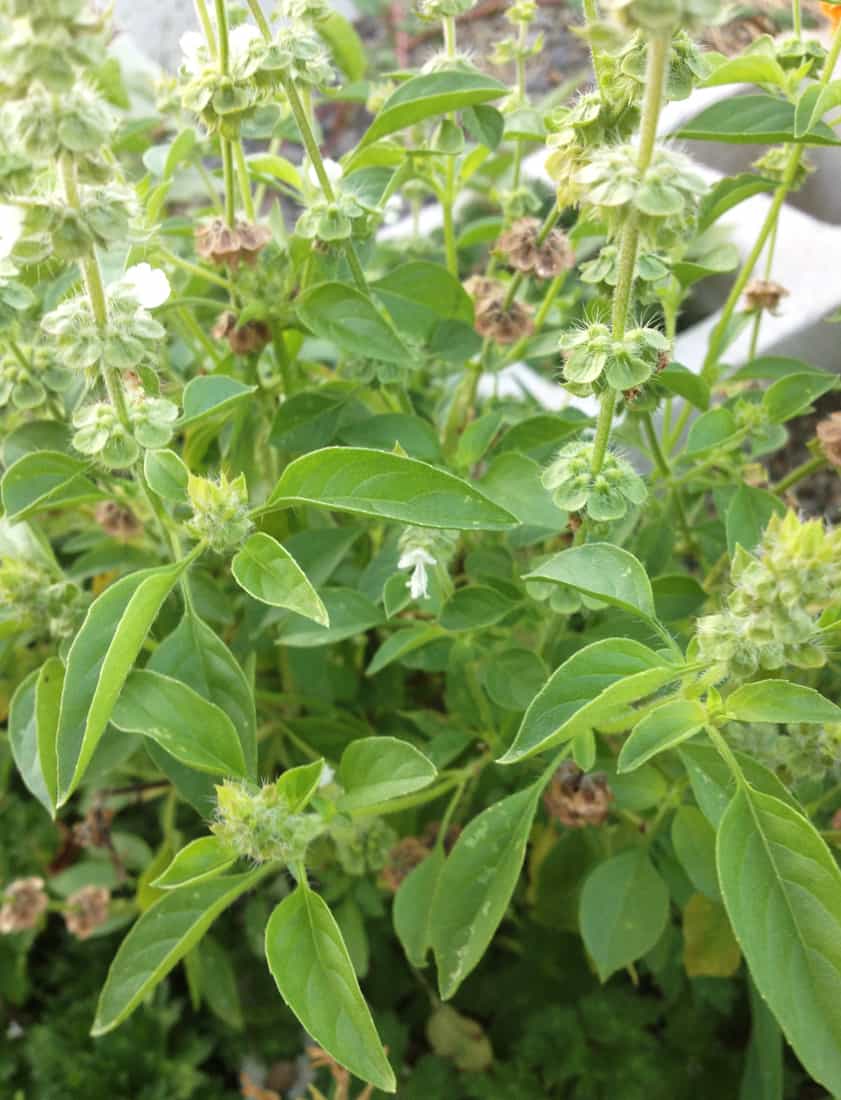 Lime Basil? Yes. It's a basil plant that smells like lime and basil, and tastes slightly spicy, slightly citrus-y and is very addicting. I will forever have lime basil in my garden from now on. Lots of it.
I'm smitten.
It's perfect in salads and drinks and on pizza and pretty much every where else, too.
BTW, in case you're wondering, it's extremely easy to save basil seeds for planting next year. I generally pinch back the flowering parts of my basil all summer long (so that the plant will focus on growing bigger, not focus on growing blooms). Then, in late August, I stop pinching it back and let it grow out. Once the flower pods dry, they can be cut off and rubbed between your thumb and index finger. The black little seeds will pop right out.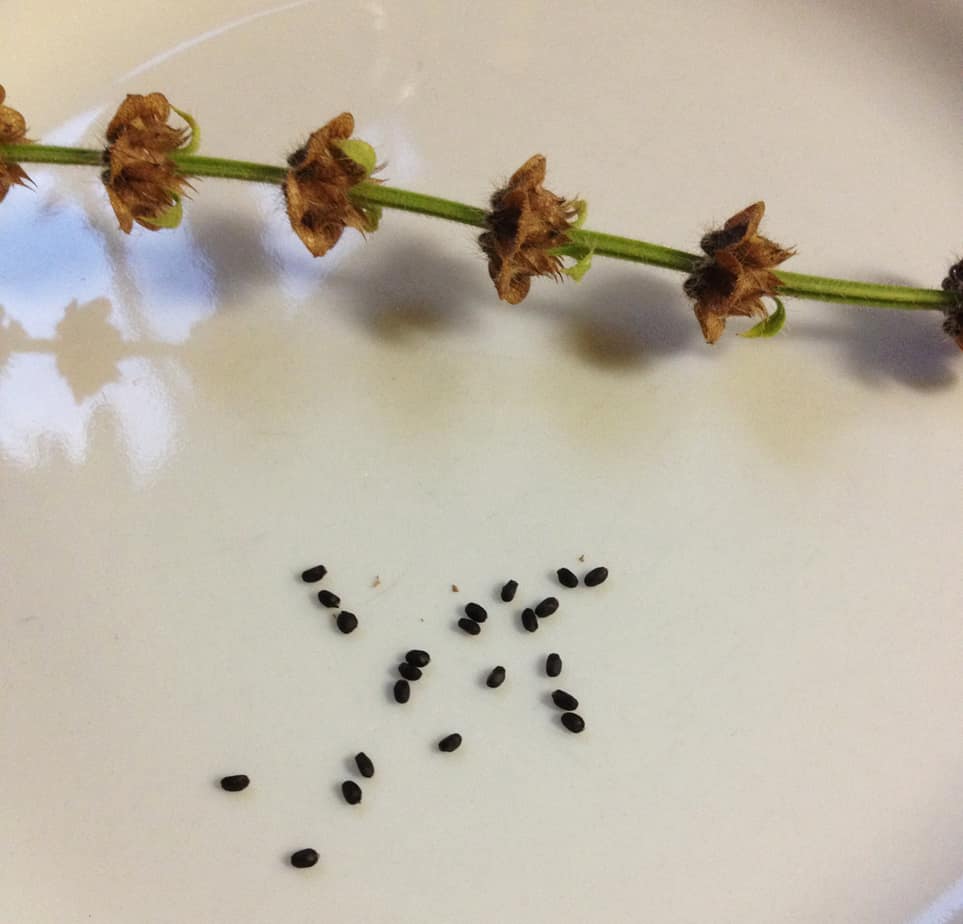 Considering lime basil seeds are about $3 for around 40-ish of these tiny seeds, for a couple of minutes you can save more seeds than you'll need–even if you become a lime basil addict like me. Just store them in a cool dry place and break them out when you start your garden planting next spring.
And now for the free stuff. I think it's been a long time since I've given anything away, so why not now? We can celebrate back to school time, or harvest time, or fall time, or any other excuse you want to claim.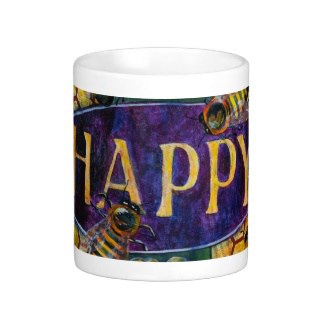 If you'd like to win a mug with one of my new designs on it (Bee Happy), you can do it two different ways:
1. Leave a comment below (or on the City Girl Farming FB wall connected to this post) and tell me a favorite thing about fall.
2. Paste a link to this blog post on your FB or Twitter (or other social media) wall, then comment below again (with the link) to tell me about it. I'll enter your name a second time.
If you don't win, though, you can always go over to the City Girl Farming store at Zazzle and pick up one for yourself…or one of the other City Farming designs I have over there.
Enjoy fall. And good luck.
PS I'll draw a name next Saturday, Oct 5 and let you know the winner then.
Disclaimer: I always buy the mugs I give away, just because I like to give them away. If you go over to my Zazzle store and buy something, I get a VERY tiny percent of the total as a royalty.