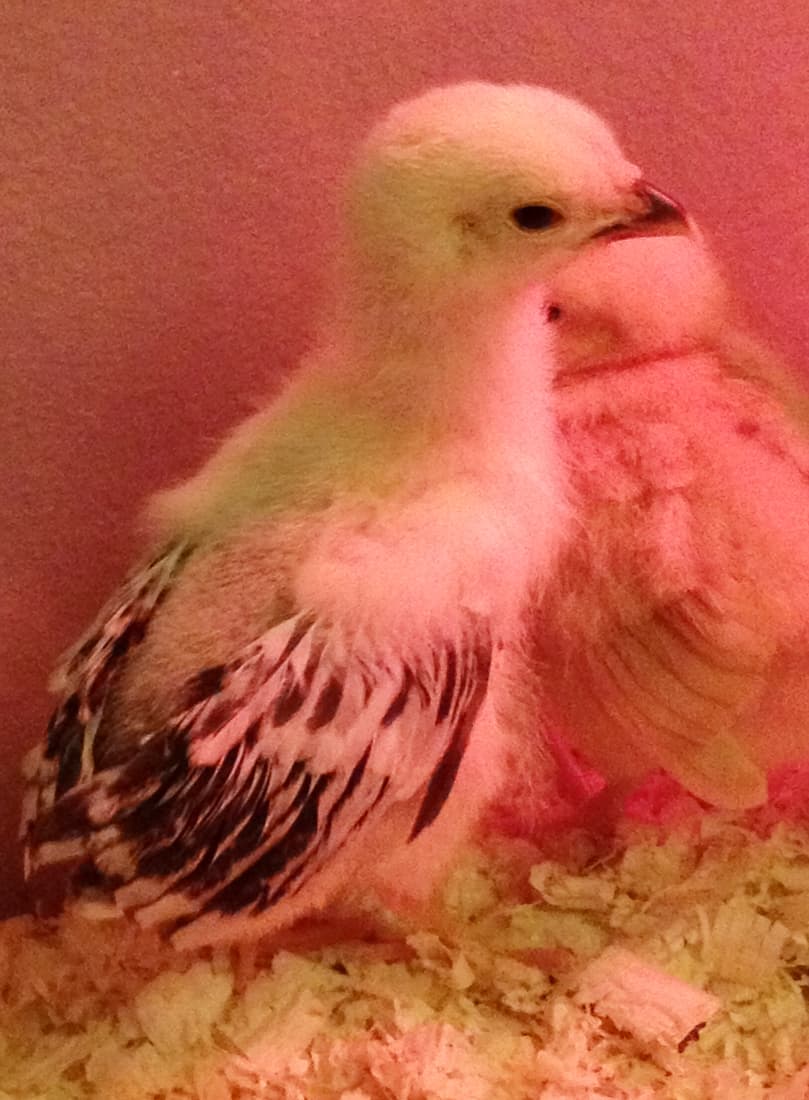 I have friends in Portland who rented a cool house that actually came with a chicken coop and two hens in the backyard (only in Portland, right?). Having never had chickens, but being a very animal friendly family, they leapt at the idea of their own mini backyard flock. (I introduced one of their hens to you awhile back when I talked about how to clip wing feathers.)
As time went on (and you chicken owners will understand), they fell in love with their girls, who would often be found hanging out on the deck, living the good life.
However, one weekend when they were away, and the neighbor was in charge of taking care of the girls (this neighbor also being a chicken owner), he put them in too late one night and a raccoon killed them both. My friends were heart broken.
I hatched out new chicks and offered them some. They weren't interested. They kept saying they needed to beef up their coop security. They never did. And my attempts at getting them back into the backyard chicken scene were for naught.
Then one day one of them texted me. Could I come over and take a look at their coop and run and brainstorm ideas with them? YES! YES! We planned a time a few days later.
The same afternoon, I got photos sent to my phone. Three babies. Of course they went down to the Urban Farm Store just to look. And couldn't come home empty-handed.  (I mean, really, they ARE hard to resist!)
So, happily, my friends are back up and running with a new little flock of their own: Sigourney Weaver, Dori (Dorian Gray) and Mildred.
But a couple weeks ago, Mildred got sick. They'd finally taken the plunge again, and now this? (I'm sure it didn't help that I'd lost 2 of my long time adult hens just a week or so before this, a few days apart from each other.) They worried about what to do.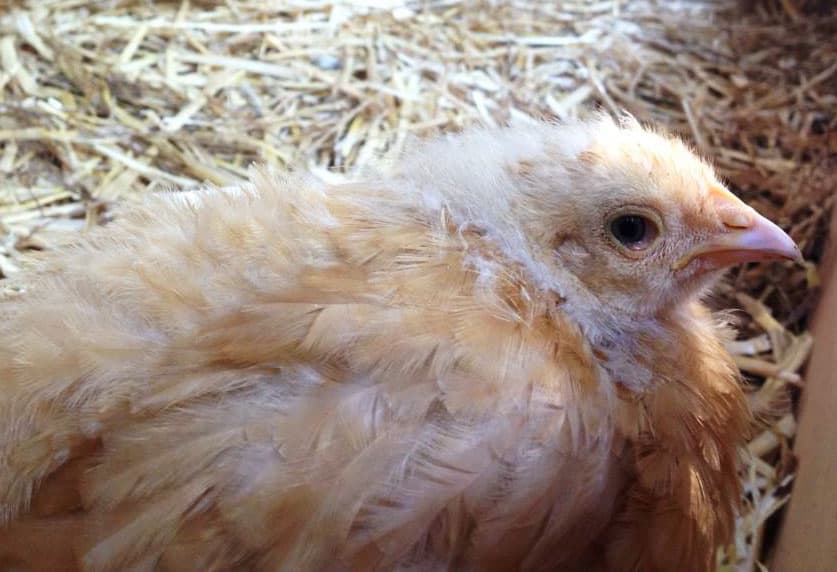 They consulted the farm store and were told there was an bug going around.  They consulted me (and some of you on the City Girl Farming Facebook page), and did all the right things: Separation from the rest of the girls, electrolytes in the water, warmth (she couldn't seem to get warm). But Mildred seemed sluggish and not very interested in eating.
So, one of them drove over to my house and I gave her some essential oils. (You might remember how a blend of oils helped save my hen, Charlotte awhile back, when I was completely at wits end and had no better idea.)  I gave her some of those same oils, a blend to support healthy respiratory function, and another blend  support Mildred's immune system. I also gave her a diffuser to put the oils in and diffuse into the air for Mildred to breathe in. She took them home and set up a spa for her baby in the entryway.
And it worked!
Whew.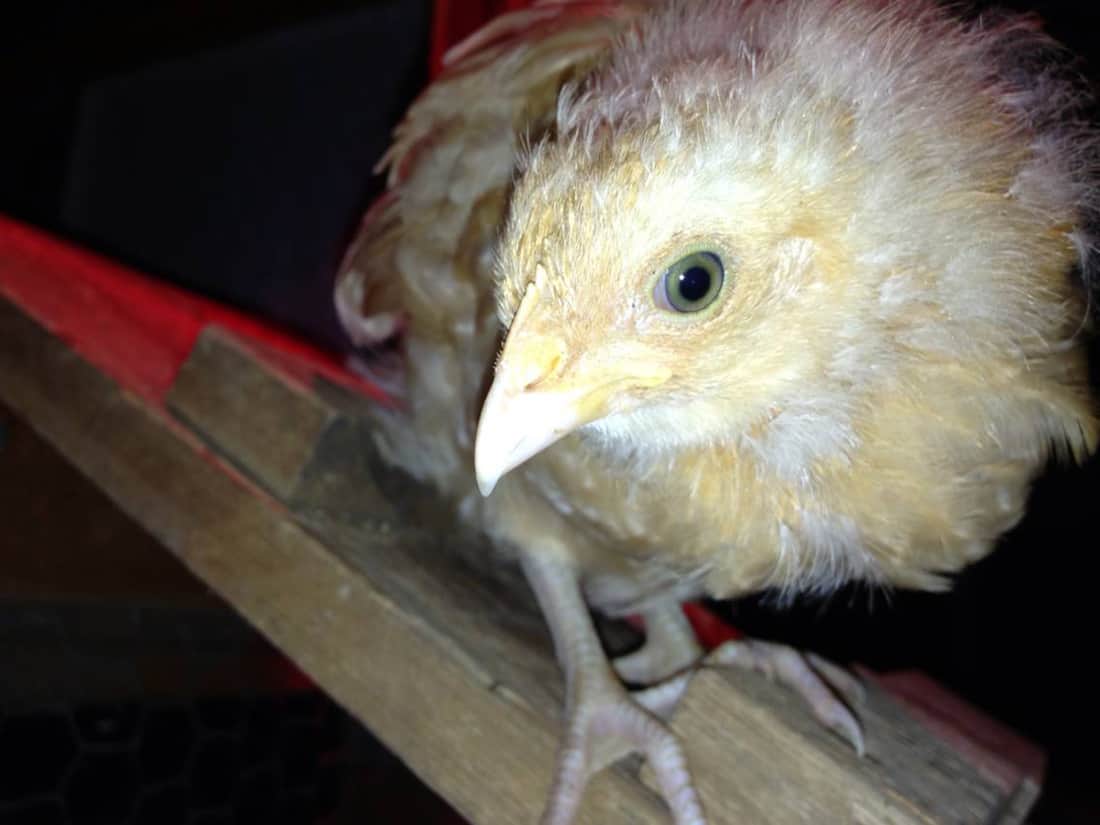 Mildred is back out with the flock and everyone is happy again. This is the only the second time I've experimented with essential oils with chickens and I'm super impressed with the results. Of course I'm totally NOT a vet, nor do I claim to know all the answers, but in two cases, diffusing essential oils into the air helped support two chickens in ways that allowed their bodies to fight for them. Thankfully the results helped them to heal and thrive.
And, it's totally non-toxic! And very inexpensive per treatment. So, there are lots of reasons to be happy. Sometimes with chickens, you need to think outside the box and hope your solution works. So far, we're two for two. And those are pretty good statistics!