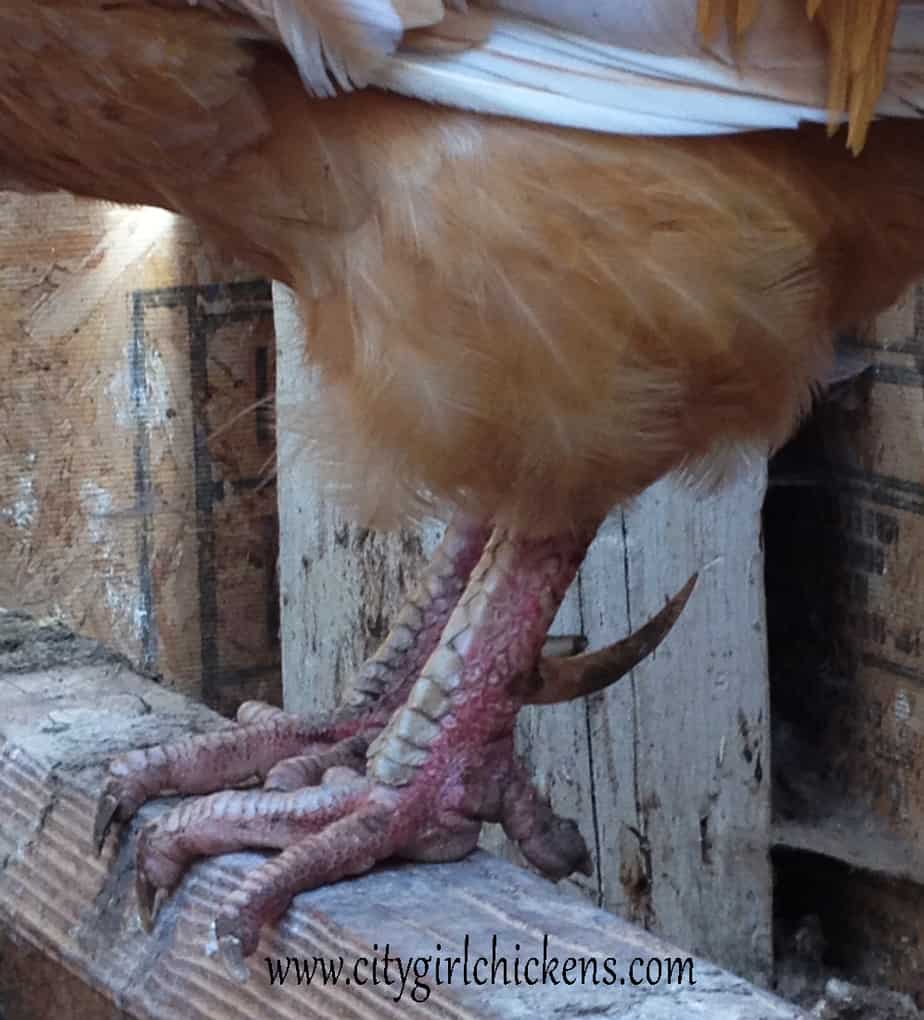 Last week I got a call from a friend who lives just outside the city, with a big flock of chickens, a few sheep and lots of goats. She called to ask if I'd come help her deal with her rooster's spurs. It seems her elderly rooster, Bufferin, had recently been hurting himself with his spurs (on accident) because they'd grown so long. She wanted to remove them, or at least file them down some so that Bufferin would have an easier time getting around (She's been needing to get him down off the roost in the mornings because his spurs have grown so long).
Rooster spurs are long, sharp toe-nail like spikes that grow out the back of the lower leg. They are used for protection against predators so removing the spurs on a rooster will reduce his ability to fight and protect his flock. However, sometimes the spur needs to be removed or filed down to protect the rooster (as in Bufferins case), the hens (sometimes the spur can stab a hen during mating) or humans (they can be razor sharp weapons).
The plan of action for Bufferin involved heating up potatoes in the microwave and jabbing them on his spurs, being careful to keep the hot potato away from his legs so he wouldn't get burned. The theory behind the potato is that it will both reduce pain and soften the spurs for ease of removal.
My friend held Bufferin and steadied one potato on a spur while I held the other potato in place on the other spur. We waited patiently for about five minutes and then removed the potatoes. Next, using a pair of pliers and some gentle back and forth movement, we were supposed to be able to pop off the outer casing of the spur.
It didn't, however, work like that for us. The back and forth movement with the pliers broke part of the outer shell of the spur off, but never removed it completely. Instead of the neat little 'pop' we expected, we had to use animal clippers to remove the tip of the spur. (If you clip the spur down keep in mind there is a quick inside the nail bed just like a dog or cat and if you clip too close you will cause bleeding.)
If removing the entire spur cap, it will take a couple of weeks for another protective shell to begin to harden over the inner spur. If the inner spur gets bumped during this time, it might bleed. You can apply white flour to the tip of the spur to help stop the bleeding.
Of course, de-spurring a rooster isn't necessary at all if there's no reason for it. And although it's not a particularly difficult procedure, if you have a mean rooster the easiest solution might be to get rid of him instead of just his spurs.
In this case, Bufferin is a sweet, old rooster who was having some difficulties because of his spurs. He tolerated our messing with him without once causing any sort of fuss. In the end, his trimmed up spurs allowed him to move around easier. Ten minutes of messing with him was worth it in the end.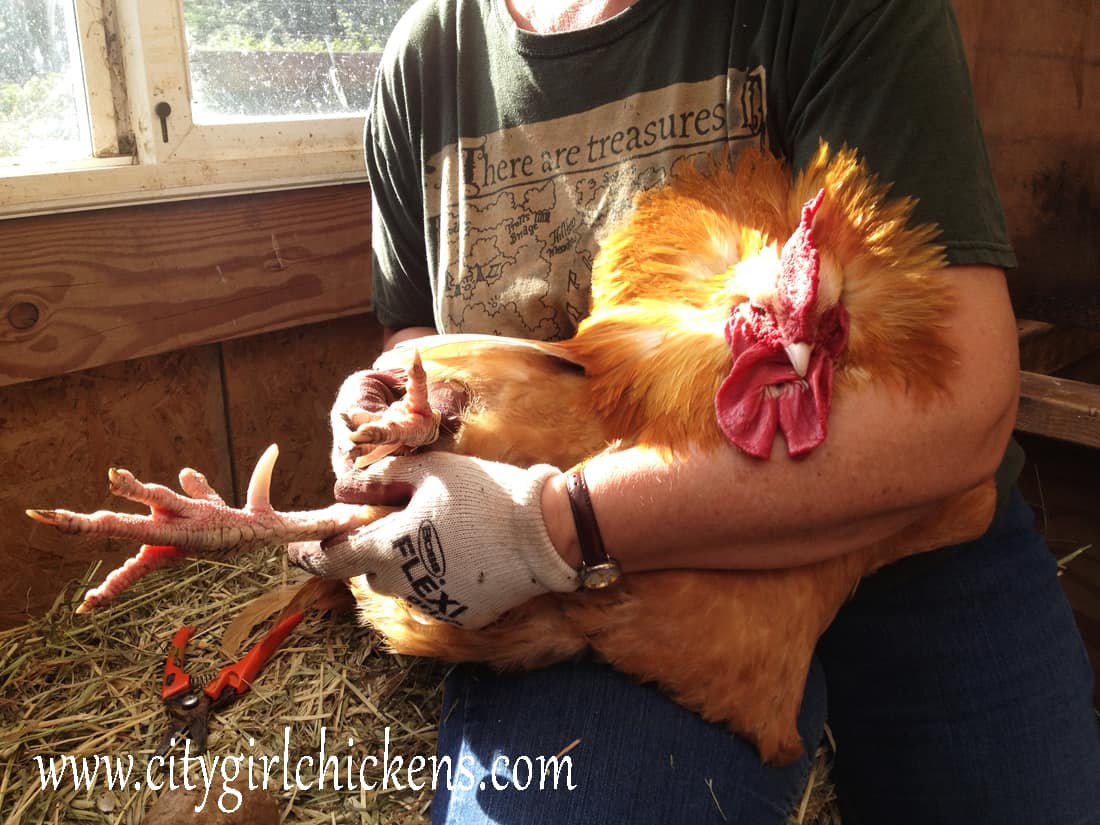 (Just a side note here: Removing a spur cap or clipping a spur is much like clipping a cat nails but is NOT like declawing a cat. The outer shell of the spur will grow back over the course of a few weeks and toughen up the inner core some, although it will take a bit more time to regrow the length and sharp spike attached to the spur).