I can't seem to get my feet planted firmly underneath myself this holiday season. It's not like me. And  I don't like it. I'm not much of a scrambler kind of person. I'm a list maker. I'm a planner-ahead-er. This year all those normal things are missing. And I'm completely behind the curve. I think I'll blame it on Purrrcy dying and knocking my world out of balance for a spell.
Last night, though, I slowed the clock for an annual event involving some nieces and nephews. We gather and create and give. It's a way to remind the kids that life isn't all just about them. And they CAN actually have fun thinking of someone else.
It just so happened that yesterday I also got one of those amazing Silpat baking sheets in the mail from my aunt. It was barely out of the box before we broke it in. It was instant love. (The cookies we made were super amazing–Gingerbread Snickerdoodles from Jenn's Baking Chamber–my only advice is: make at least a double batch. Mmmmm.) Just the right combo of gingerbread, snickerdoodle, cinnamon, soft cookie chewy magic.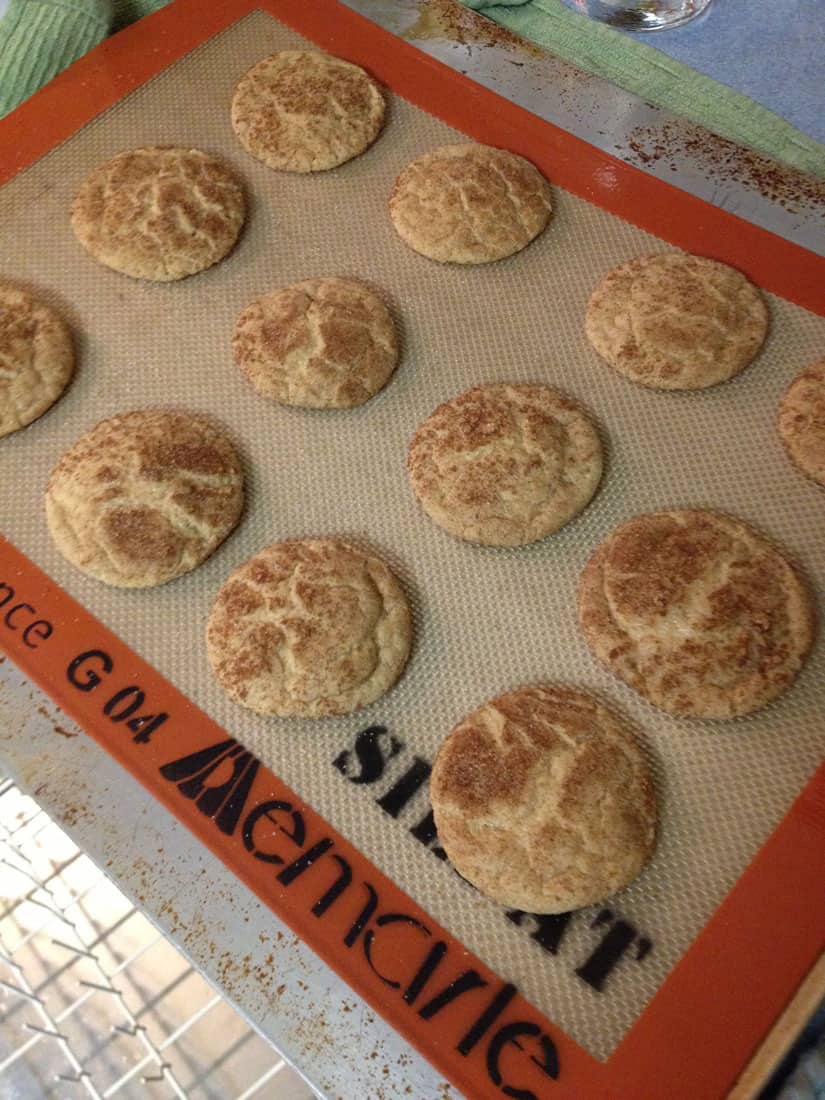 We also made popcorn balls (using the traditional Rice Crispy Treat recipe but substituting plain popped popcorn instead of cereal, plus adding a generous splash of cinnamon). And the simple homemade hot cocoa mix from my childhood.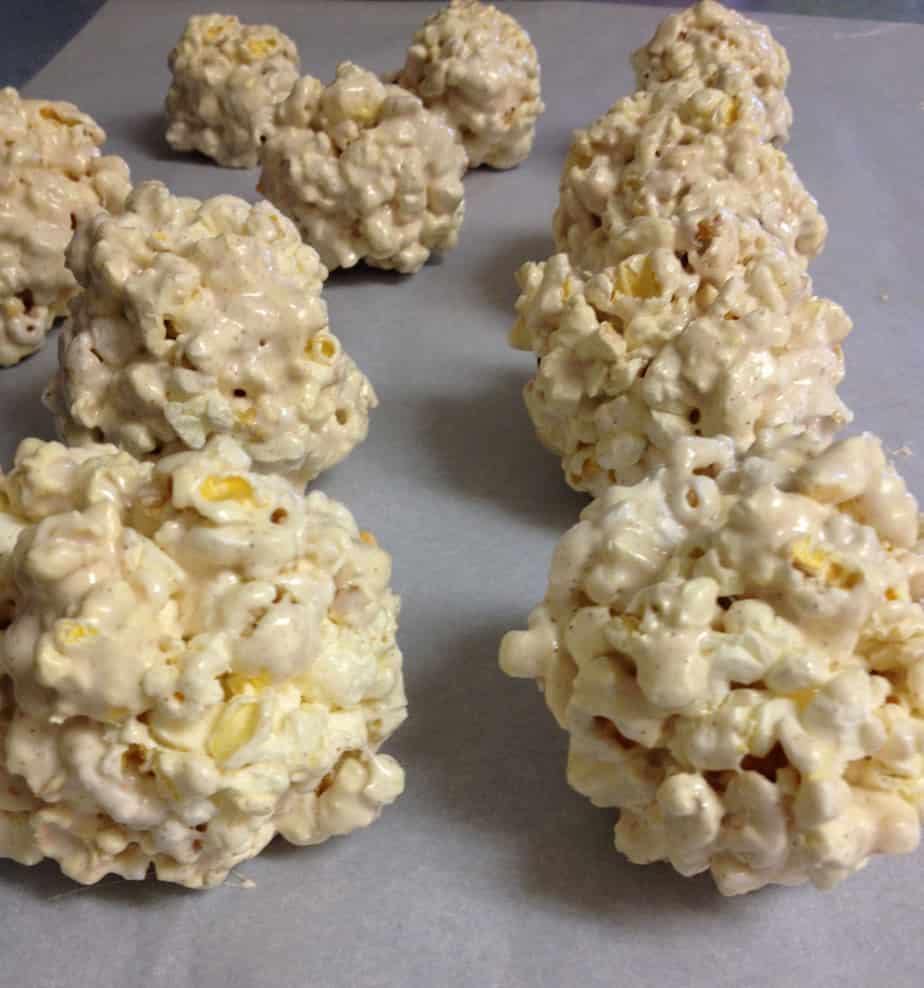 We packed it all up in a big box with mugs, marshmallows, Christmas movies, a fuzzy Christmas blanket, and some little toys and homemade cards. The destination is a family with seven children who lost their father recently.
An entire night busily working and creating and thinking of others. It's a good tradition and the kids actually love it. I went to bed exhausted, but feeling a bit more on track.
If you'd like to do something last minute to re-gain your balance, here's a couple of good ideas:
I saw this sign hanging in my local post office. Although it seems completely insignificant given the scope of what happened, they'd probably like knowing that we're all behind them and thinking of them: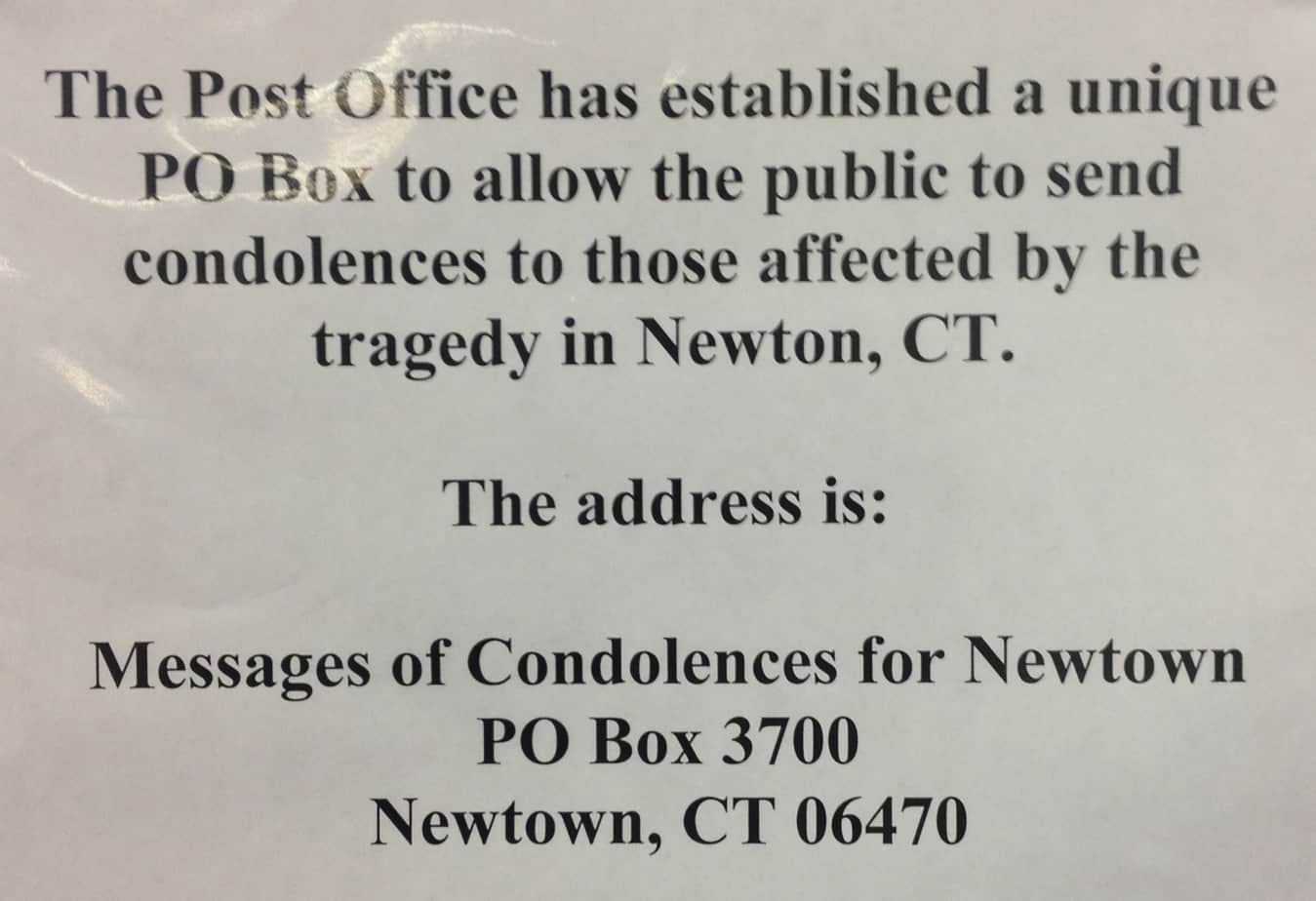 And if you want to help someone achieve the wonderful life of chicken ownership, $20 will buy a starter flock for a family in need through Heifer International. Chickens can actually change lives! (I reserve 50 cents from each dozen eggs I sell and buy chickens this way. I love being able to say my hens are supporting third world families with chicken ownership!)
Happy Holidays and Merry Almost  Christmas!
PS The winner of the chicken hat was Robin from Santa Rose, CA. Stay tuned for more winning in 2013!
Abundant blessings to you!