The holidays are upon us and I love that we start with THANKSGIVING. A reason to pause and remember all that we've been blessed with, even when life can be brutally hard.
One of the things I'm thankful for is the interaction I get to have with all of you–chicken/gardening/cooking/sustainability-leaning kind of people. It's so awesome to 'meet' people from all over the globe and learn and grow with you all.
In the spirit of Thanksgiving, and with Christmas on my mind, I thought I'd give you some new gift tags for 2012, and also, repost some of the previous ones in case you missed them and would like to download them too. They're all free. I hope you enjoy them.
First, here's the new gift tags–you can download them HERE: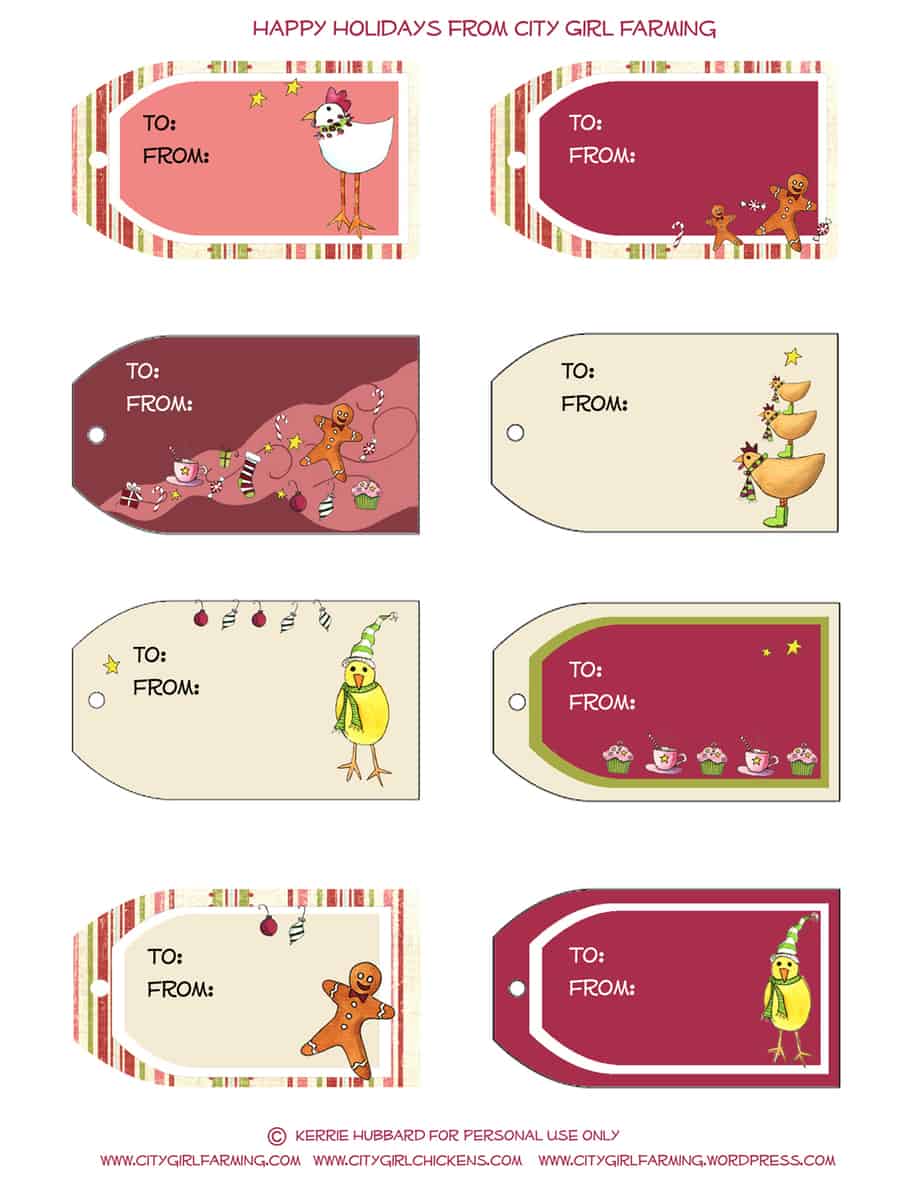 Here's some of the others I've given you before…
No Peeping 'Til Christmas (download them HERE):
More gift tags to download HERE: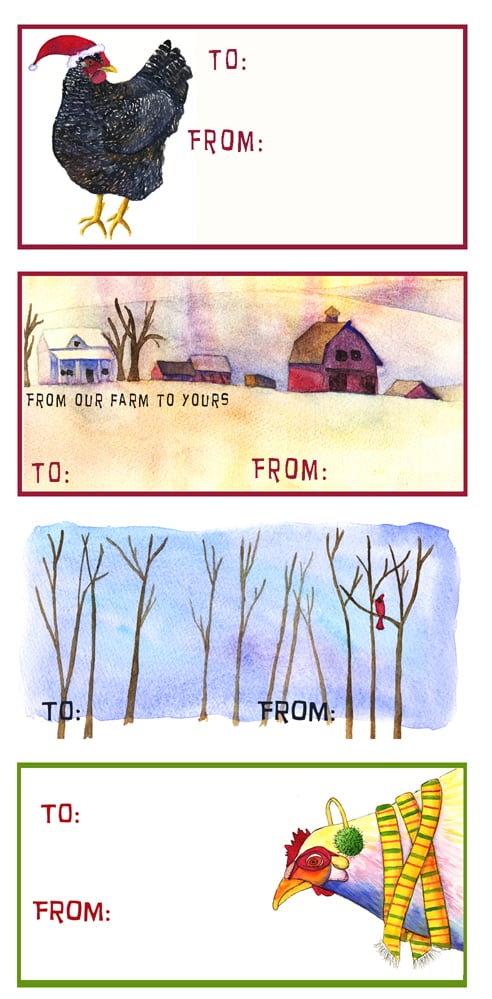 Some recipe cards (3 per sheet) download HERE:
And yet a few more gift tags that you can download HERE: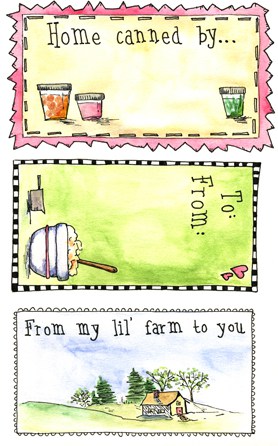 And last but not least…a chicken giveaway. If you'd like to be entered to win this chicken, just let me know–either here or  on the City Girl Farming blog. The drawing will be done on Saturday and I'll post the winner here.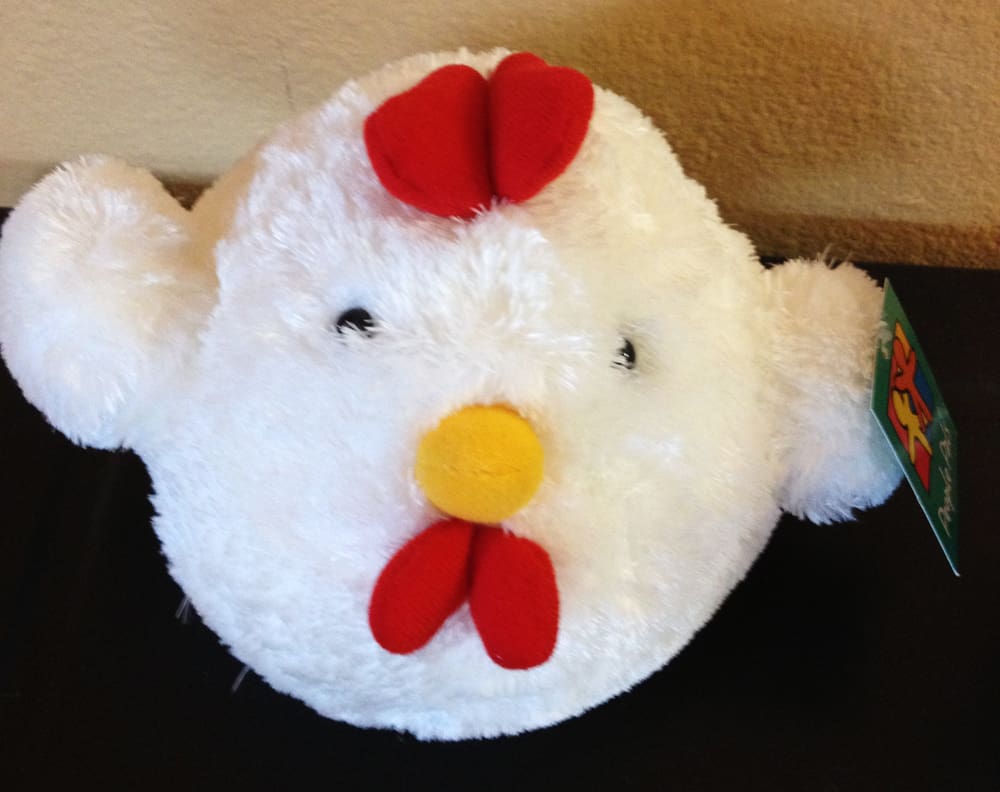 Thanks everyone! I'm having fun. I hope you are too.