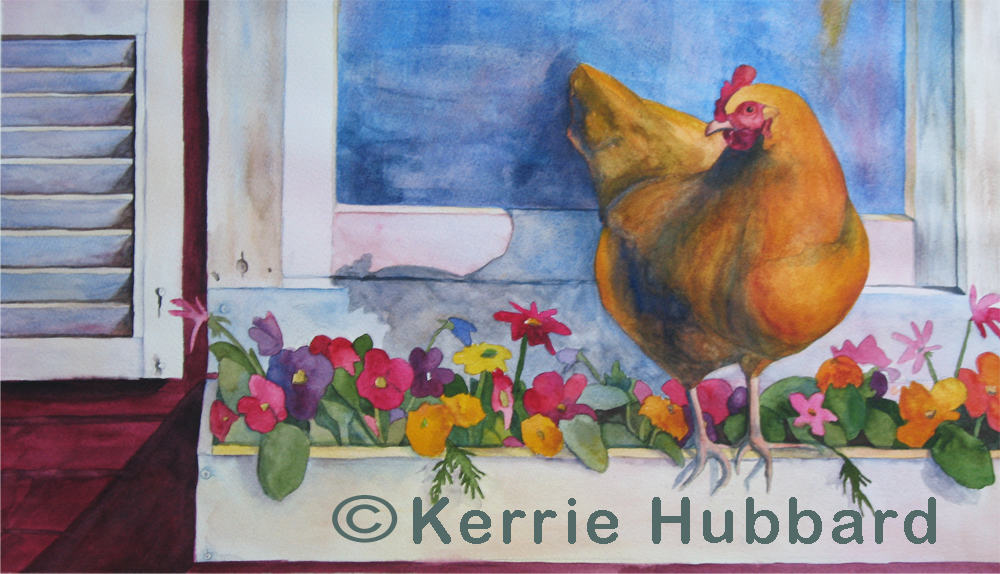 Don't you think it's been too long since I've given something away on this blog? I thought so too. So, I have a surprise for you. Free notecards. For three of you.
The cards are made from four watercolor paintings I've done over the course of the last six months or so on themes of gardening, chickens, canning and more chickens. (You can see where my affections lie, right? I thought about doing ALL chickens, but I didn't want to go overboard. I mean, there might actually be  some of you out there that don't LIKE chickens. Banish the thought!)
Anyway, the cards are approximately 4×6 and come with envelopes. Two of the designs stretch from front to back on the cards, two are the traditional front only style.
If you'd like to have a set to call your own, here's all you have to do:
Tell me you want them.
Isn't that simple?
Post a comment here on this blog, or over on the City Girl Farming Facebook page and you'll be entered into the drawing. I'm giving away 3 sets of these cards (6 cards per pack), so you'll have lots of chances to win.
If you'd like your name entered a second time, repost this giveaway either on your own Facebook page, blog, or other social media space of choice and then TELL ME that you did it, so I can add your name in the hat again.
Easy peasy, yes?
And thanks for hanging out here with me. I really appreciate you all.
PS Contest at midnight PST and the winners will be announced on Saturday's blog post.