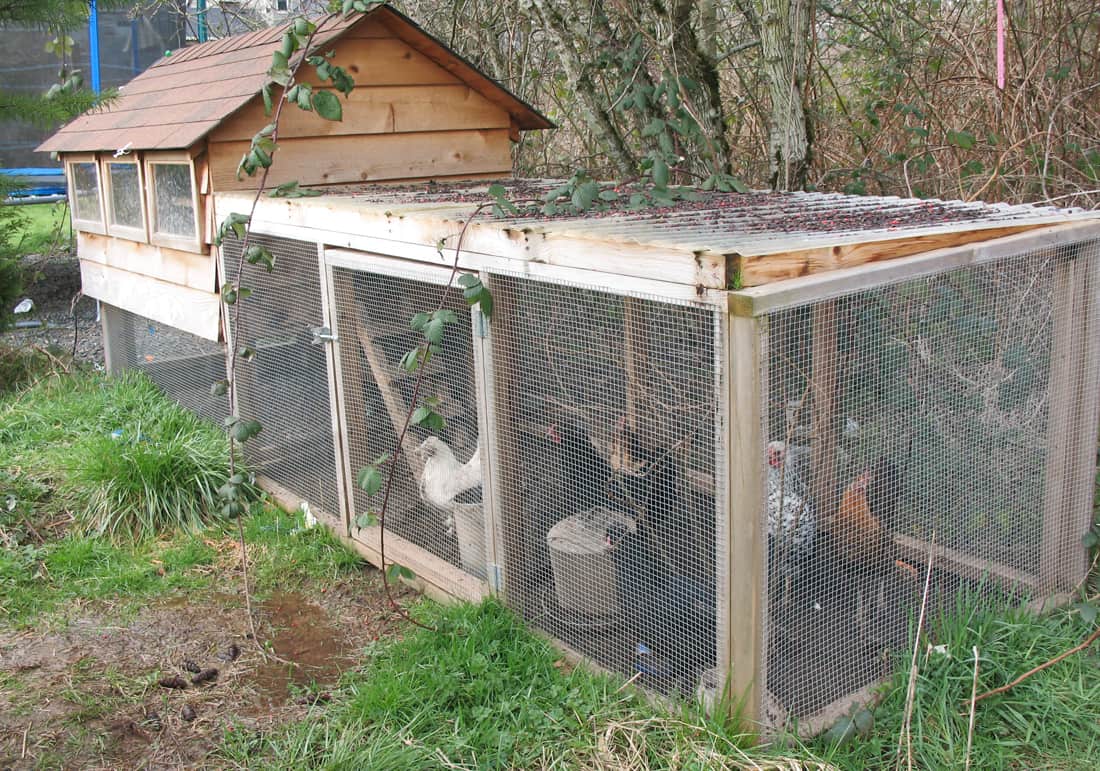 My neighbors are moving away. They can't take the endless rain that blurs one gray day into another in our seemingly endless Pacific Northwest winters.
The problem is, they've also got a flock of hens that need a new home, too. The chickens can't make the move to Arizona with the family. This might be the perfect thing for one of you out there that wants to get chickens.
This 'get started' kit comes with everything you need to launch into the exciting world of backyard chicken ownership: a cedar chicken coop with attached chicken run and 3 nest boxes (they bought the coop new 10 months ago for $1400), galvanized metal automatic water and feed containers, a metal garbage can to store feed, red lights for inside the coop, and seven hens that lay variety eggs (white, blue, and various shades of brown).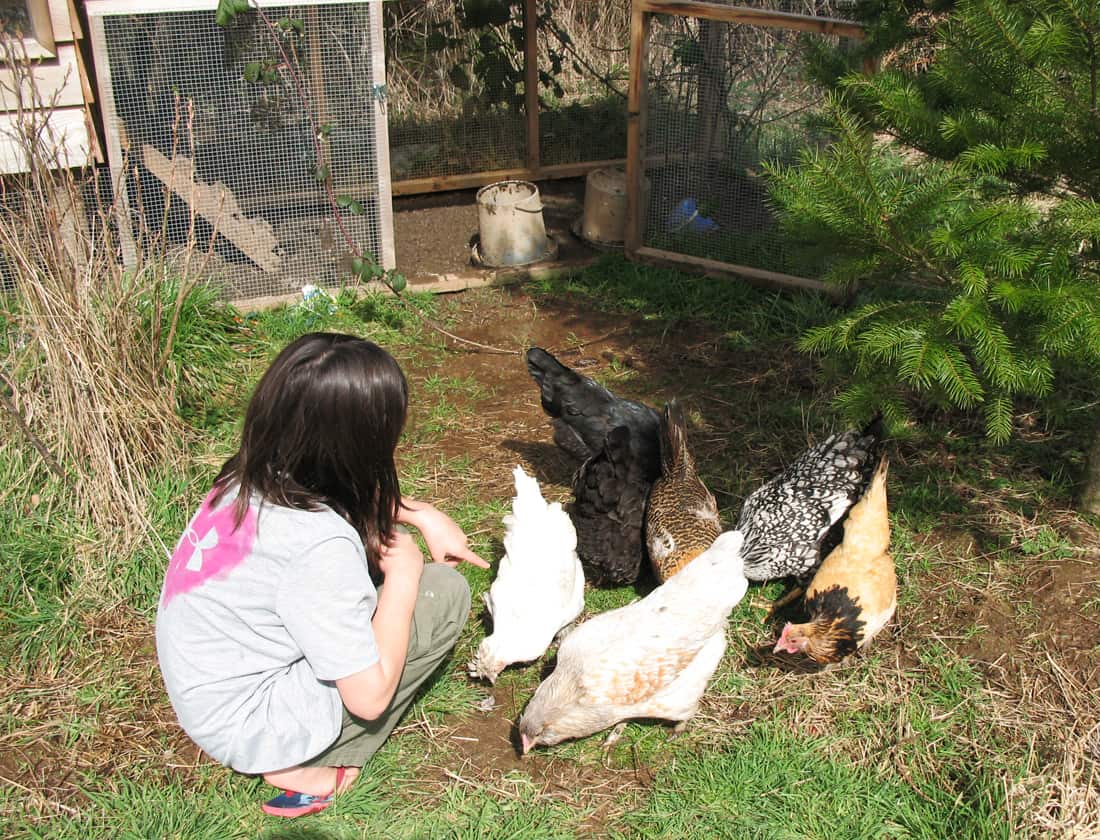 The hens are Egyptian Fayoumi, White Polish, Golden Lakenvelder, Gray Araucana, Black Australorp and Black Star, so it's a nice mix of 'traditional' backyard breeds and a few more exotic. They're all pretty tame, having spent their lives owned by 4 children.
This would be a PERFECT way to start for someone in the Portland Oregon area/SW Washington area. The package deal is worth over $1600 and they're selling it all together for only $550.00.
The only catch is: You have to come pick it up yourself. And, it needs to be gone by March 22nd.
If you're interested, let me know and I'll get you in contact with each other. I would have LOVED to have an opportunity like this when I was just starting. Those coops (even like I made myself with scraps) cost a small fortune! As I was hammering away on mine for months on end, I dreamed of a pre-made coop to call my own. Ahh, if only…
If you know someone who might be interested send them my way. It's an excellent deal for anyone ready to jump into backyard chicken ownership…which I think should be everyone. (smile).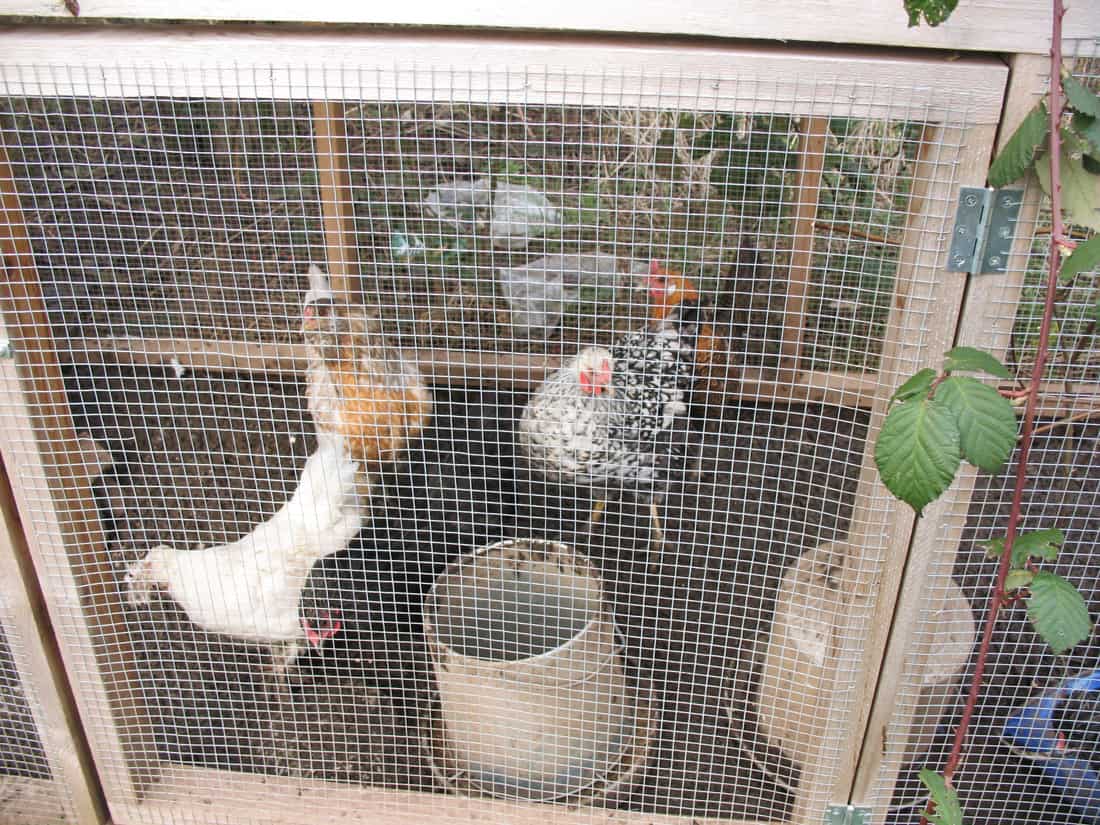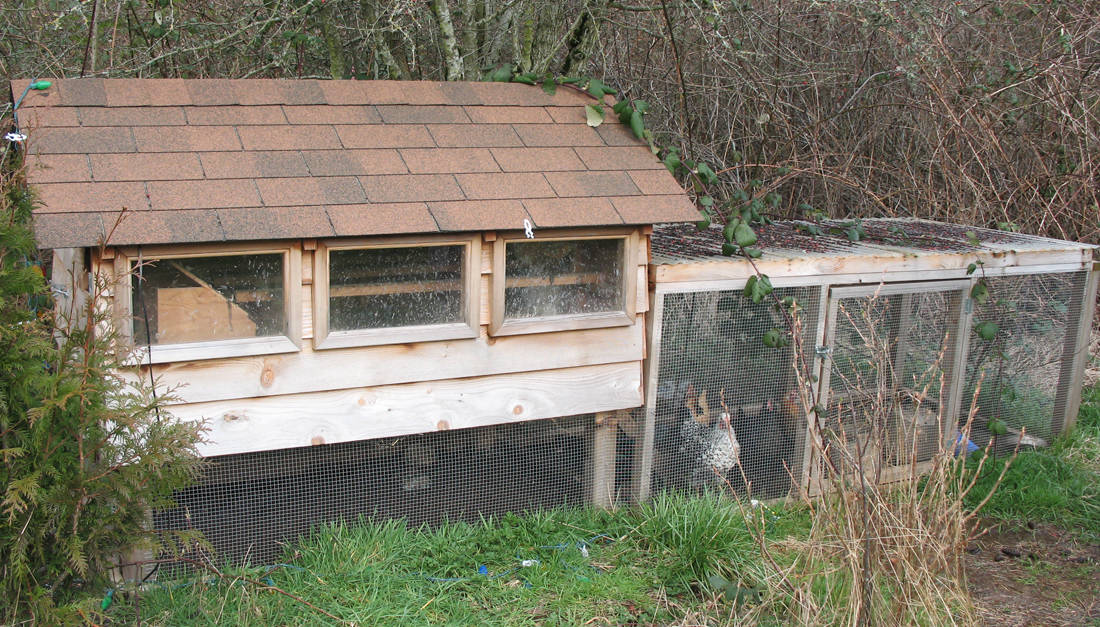 Update 3/18/12: Thanks for all your help spreading the word. The chickens have found a new home. YAY!