I've kinda had chickens on the brain this past week while in the studio…I set a goal to paint 15-20 small paintings, and I kept coming back to chickens.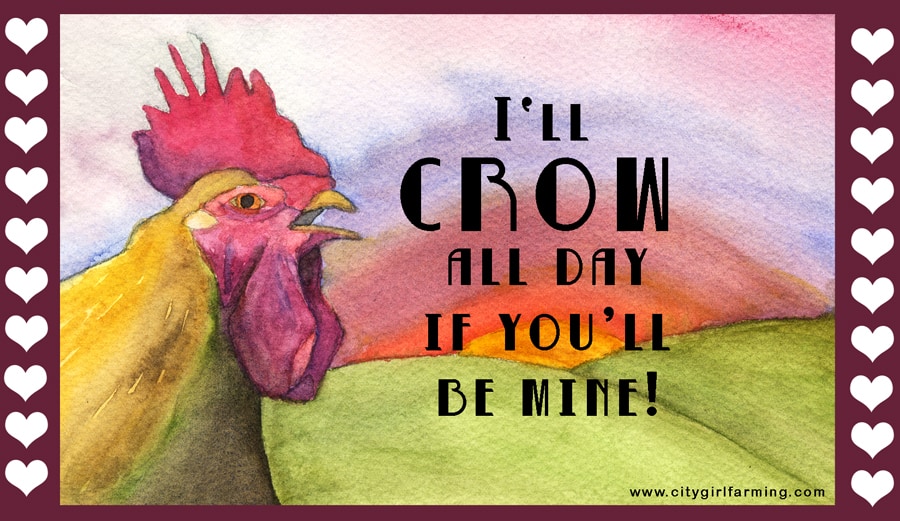 So, in the spirit of Valentine's Day, I decided to take a couple of the paintings I did and turn them into Valentines. I put 8 up on a full sheet (which you can print out on your own printer). You can download the pdf here.
Happy Valentines Day.  A bit early.
I hope you enjoy them!
PS: 2014 update…here's a fresh new batch of free Valentines–this time a bee and a chicken…check them out here (where you can  also download them for free.)