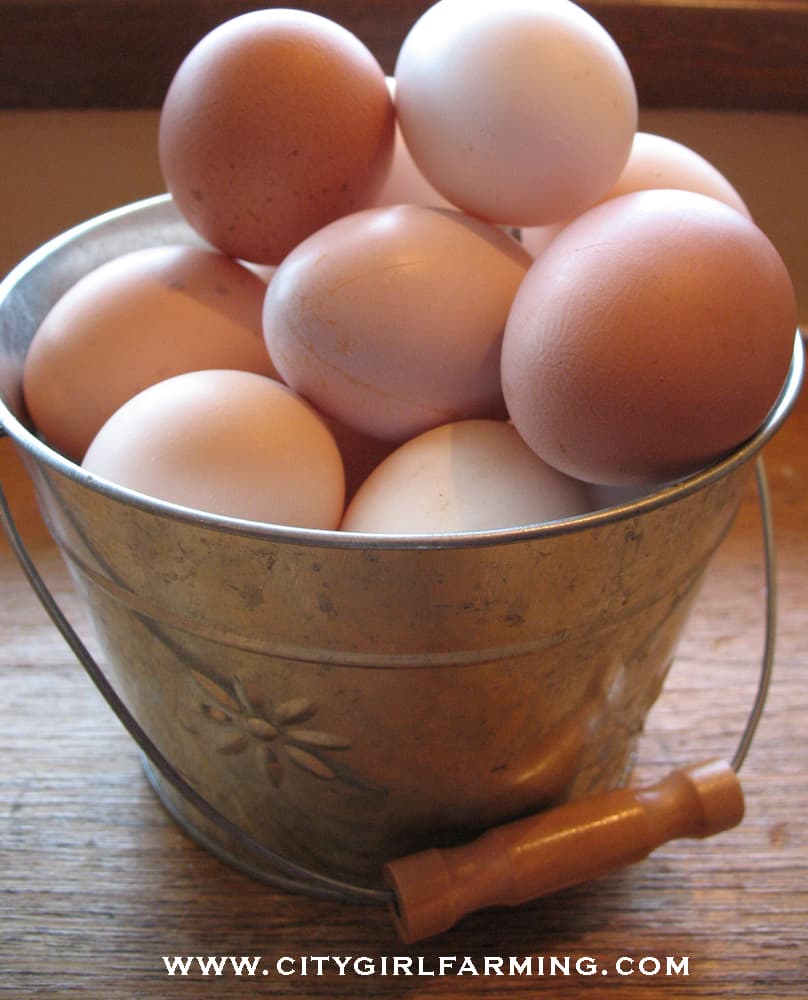 My chickens are an odd bunch. They'd rather wait in line to hop into favored nest box #1 to lay their daily eggs. I have nine chickens and four nest boxes. There really doesn't need to be a traffic jam for box #1, right?
Well, one of them must have figured this out. And others followed suit. Only, I didn't catch on until yesterday when I heard Ruby carrying on about the precious egg she just layed. I followed the sound to…nest box #3. I NEVER look in nest box #3. The chickens NEVER lay eggs in #3. Or so I thought.
So, guess what I found there?
NINETEEN EGGS! Yes, you read it right, 19 eggs! I guess a whole lot of chickens decided they were tired of the line at box #1. I chalked up the slightly lower egg count to long winter nights and molting.
I also found a tiny little fart egg in the mix. Last summer one of them laid 8 or 9 tiny fart eggs a row. I gave them to a friend to hollow out and do some sort of art project with them. This one, though, I decided to crack open. Traditionally, a fart egg isn't supposed to have a yolk, but this one did. Maybe it's not a fart egg at all, but a dieter's egg? Maybe my chickens are trying to tell me something…hmmm.
Regardless, it looks like the jokes on me this time. And they say chickens aren't smart!