The house I live in sits in a big yard. The problem with much of the yard is that there are lots of shady parts. Big tall wooden fences, big tall neighboring houses, big tall trees. Lots of things that get in the way of my ideals of massive amounts of home grown food.
As a result, I've limited my gardening to the oversized front driveway. I set up shop in raised beds on top of the paved space, and have been adding beds yearly. This has worked out well, and it's close to the water source, but it's just not enough.
For a while now I've been eyeballing the corner of the backyard behind the chicken coop. Its flat, gets the best sun in the yard and is completely unused. For the former owners of the house, it served as an RV parking area. No RV for me, so I've been envisioning it as a new garden spot. A lovely 25-foot square garden spot. Think of the possibilities!
It was my goal to have this space up and growing last summer. I, however, under estimated how much compost and leaves it would take to raise this area from empty asphalt to garden producing machine, and didn't want to pay for dirt from other places. (Although I was quite proud of my 9 full wheelbarrows of homemade dirt, it looked pretty unimpressive in that large space.)
So, 2011 turned into a collection year. Chicken and rabbit bedding and droppings. Leaves. Bails of straw from friends. The 9 wheelbarrows full of compost dirt we 'grew'. Whatever I could find that would serve as free-soon-to-be-amazing-dirt.
At the moment, it's pretty sloppy looking. But if you look past the mess (and thankfully for the neighbors, it's hidden from view), there's hope for wonderful things in that space. Lush, life-giving vegetables and fruit. I can hardly wait.
There's much to do before this space will be functional. There is the building up of the dirt, yes. Then there's the fence will need to be built to keep the chickens and dog out. A water source will need to be figured out. Raised beds will need to be constructed. There's a ton of hard, manual labor hours to go. In the meantime, I've been letting the chickens help turn the mess into compost. They've been happy to help. I love that about them. They never complain when I put them to work!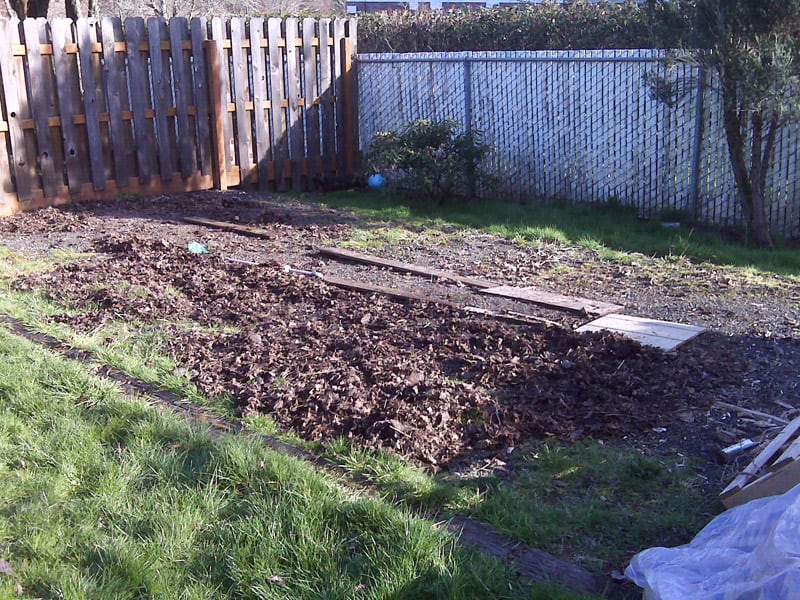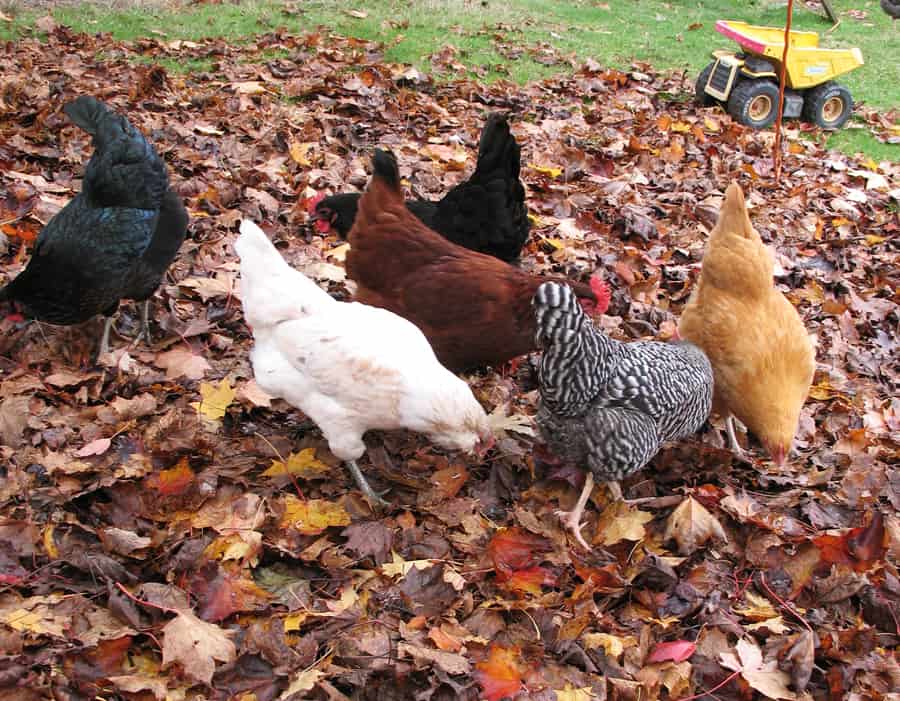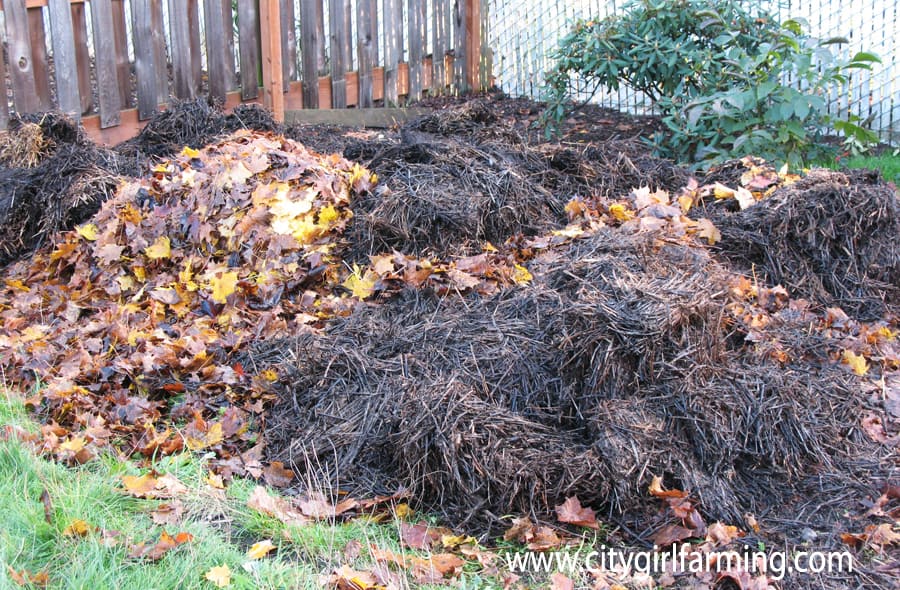 I'll keep you posted as the year progresses. Here's to visions of a more self-sustained tomorrow. What are your goals for 2012?