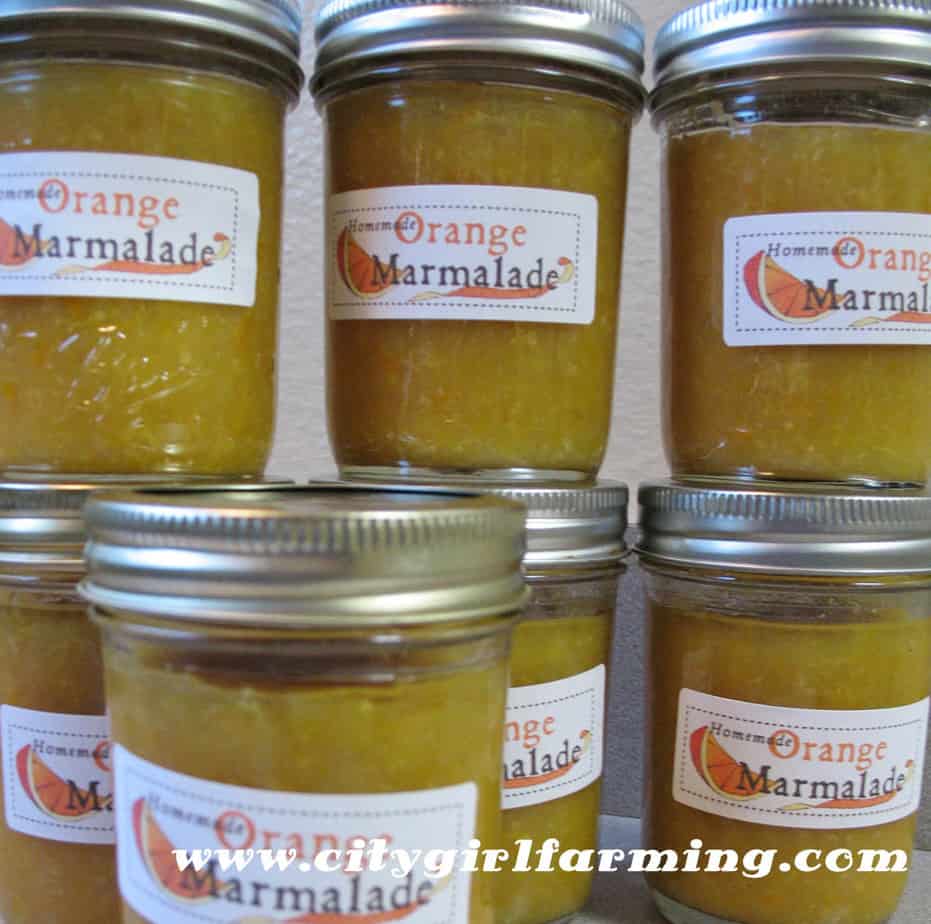 I need to be honest here: Before this past summer I saw no need for orange marmalade. Not one. But after a trip to a grilled PBJ cart in NW Portland, my opinion of marmalade did an about face. One bite into a grilled peanut butter, curry, Sriracha, basil and orange marmalade sandwich, and I was swooning. Mmmmmmmm.
I know this might seem hard to believe, but that sandwich tasted just like Thai food. True story. I love Thai food! So, with mouth full of pure heaven, I vowed right then and there that I needed to make my own marmalade at home. I'm talking, instant love here people! Truly.
I talked a couple of friends, Kellie and Bob, into joining me for my first ever marmalade making extravaganza. I've got canning books filled with marmalade recipes, but we three finally decided on one we found online from Pick Your Own because it seemed like the easiest recipe.
We used a combination of oranges, lemons and tangerines. You can pretty much use whatever combo of citrus you want, just don't change the quantities. You can also use water or orange juice for the liquid and we chose the juice.
Then we peeled and chopped and peeled and chopped some more. (You can make the recipe with our without the peels. Adding the peels is what gives it the slightly bitter taste. If you don't like that part, leave the peels out.)
When it was all said and done, we decided it was a bit chunky for our tastes and used an emersion blender to smooth it out a bit before we dumped it into our jars and finished the process.
It was also very runny. But because the recipe said it could take up to 2 weeks to thicken up, I remained hopeful. When the two weeks came and went, and then more time passed after that, I finally decided I needed to re-can it (which is a trick you can do with any of your jams if they don't turn out as thick as you like). I opened and dumped my jars of marmalade into a large (non-reactive) pot, added more pectin, re-boiled it, and then re-canned it.
The second time worked wonderfully. So, when I make this next, I'll start out using two full boxes of pectin (the recipe we used said to use 1 1/3 boxes) to make it right the first time.
Now, back to the most important part. Make yourself a grilled PBJ. Here's how to do it: Grab two pieces of bread. On one slice, add a layer of peanut butter. On the other, a layer of orange marmalade. Sprinkle powdered curry over either side—lightly covering the  layer beneath it. Next, add a layer of fresh basil leaves. Then, dab a bit of Sriracha on top (for those of you that don't know what this is, it's a Thai hot sauce made with red chilies. Even if you don't like hot stuff, add just a little. I think it's a key player in making this sandwich sing.)
Slap the bread together, lightly butter the outsides and grill. So far I've made this sandwich for probably close to 30 people, and the large majority of them have loved it. So give it a try. It will give you a reason to make yourself a batch of marmalade. Mmm.
And speaking of the marmalade, OH WOW! Being a recent marmalade convert, I've never tasted it freshly made. Yum. A great addition to a fabulous sandwich.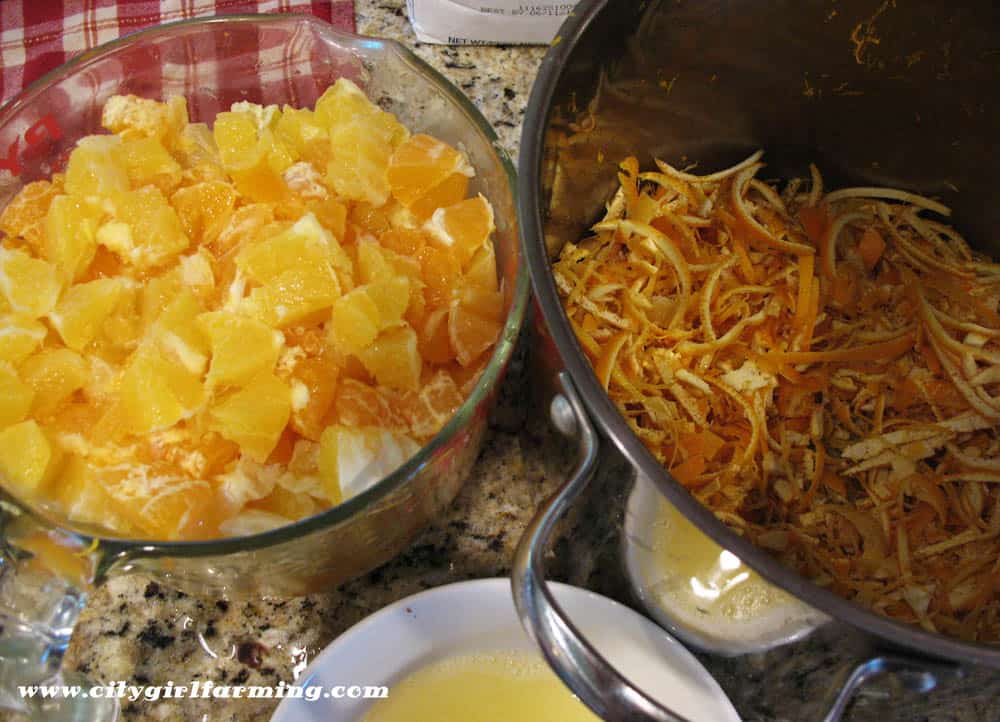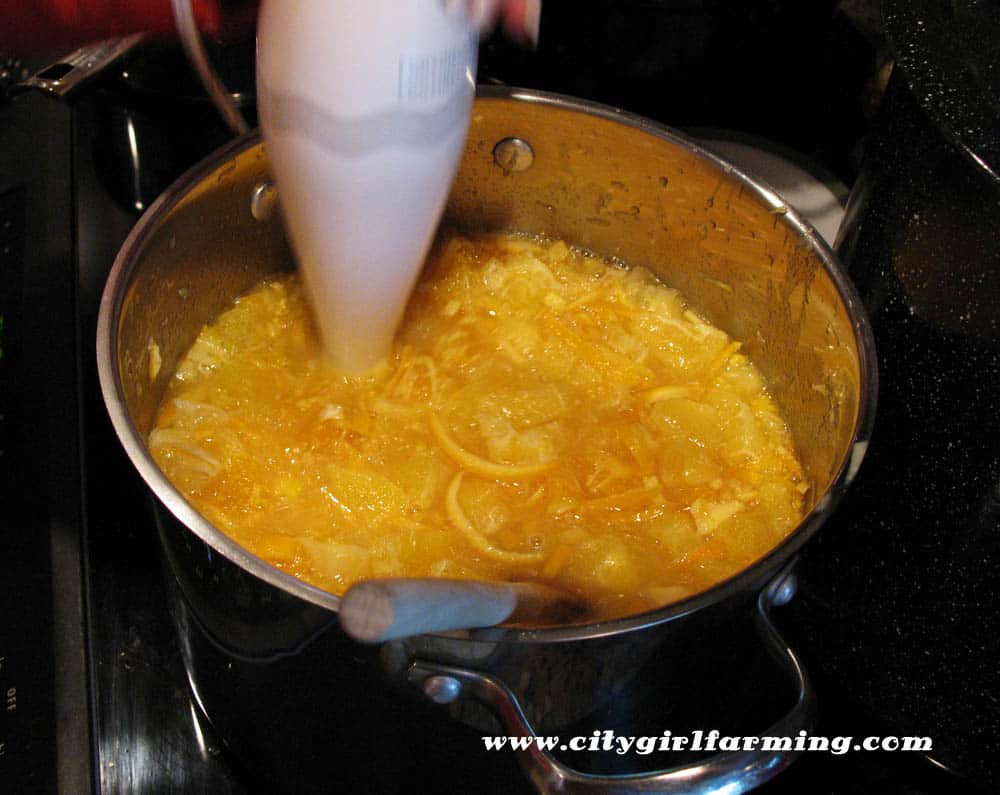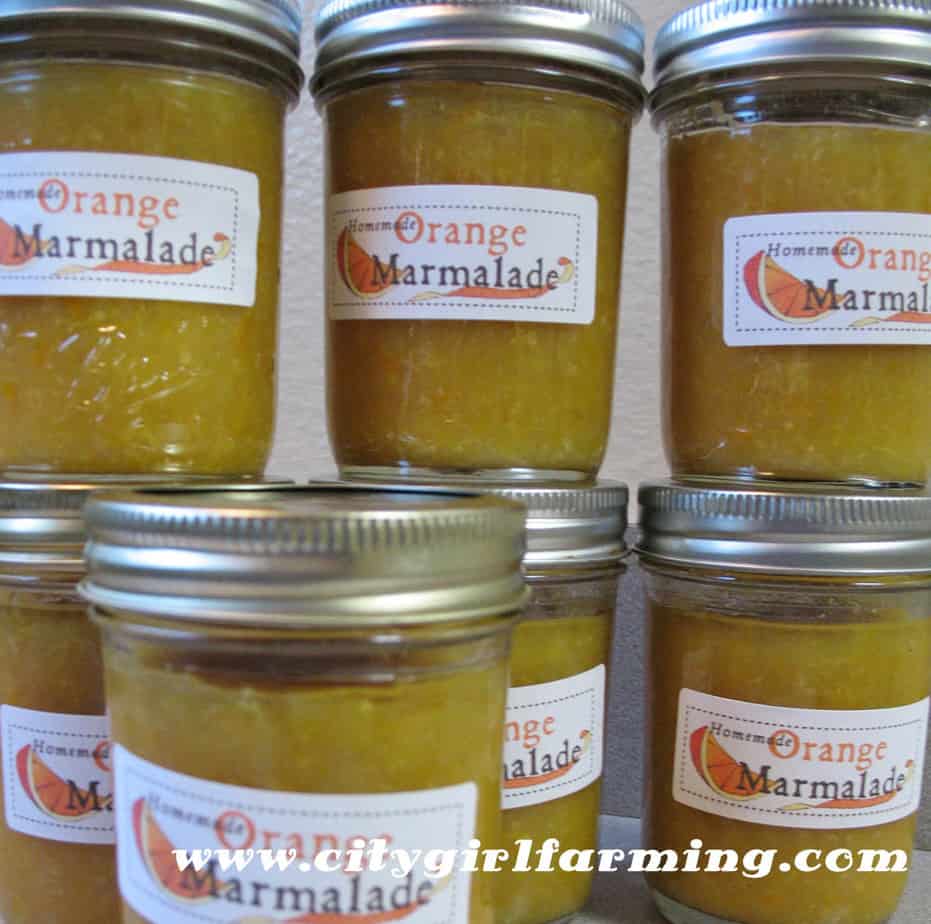 PS If you'd like to use the labels I made for my marmalade, just right click on the image to download it onto your computer and use it for your project. I printed them on address labels. Feel free to borrow them. And let me know how you like the sandwich!