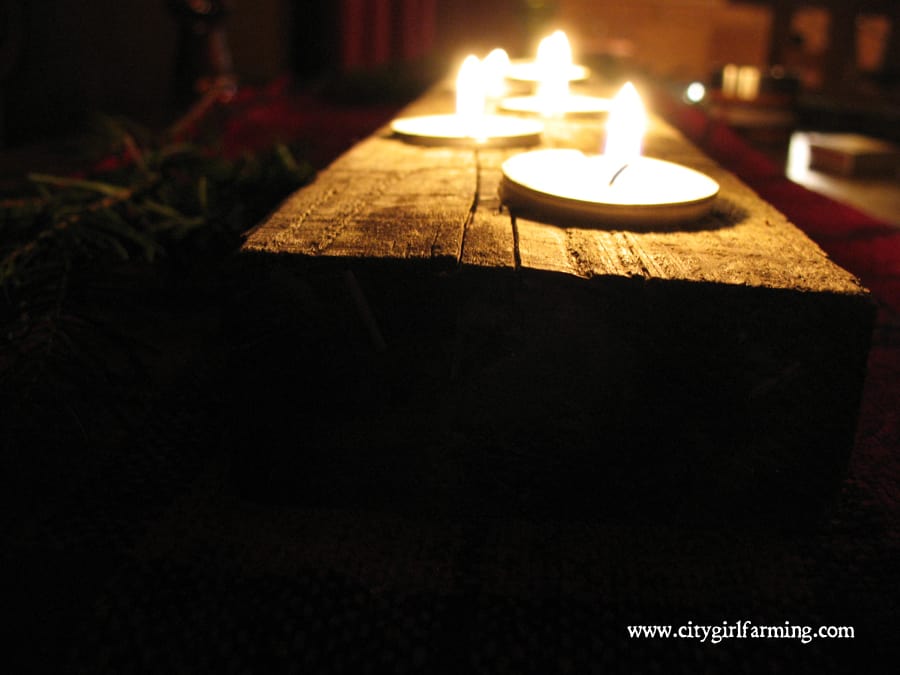 I don't know about you, but one thing I'm hearing (more than normal) lately is that people have a shortage of both time and money. That's what makes these barnwood tealight centerpieces so wonderful. They take little (or no) money, and about 15 minutes to make. How's that for a win/win?
Here's all you need to make them: A power drill, a 1.5 inch drill bit, some scraps of wood, some tealights, a pencil (and maybe a ruler if you don't want to just eyeball it like I did).
Grab some weathered wood (I found mine leftover from misc yard construction projects, stacked out behind the chicken coop). If it's not the length you want, you'll have to cut it. Then if you're really professional, measure the spaces between where you want to place your tealights. If you're lazy like me, just put them on top of the wood, eyeball it (squint at this point to look more professional) and draw a circle around the candle with a pencil.
Next, take the power drill, with the 1.5 inch bit and drill holes into the wood in the proper locations. Since the 1.5 inch bit makes the holes a bit snug, I decided NOT to make the tops of the candles flush with the wood, just so it will be easier to remove and replace them when they're burned out.
WA LAAA! A free, rustic, homemade gift in about 15 minutes. Can't beat that, right?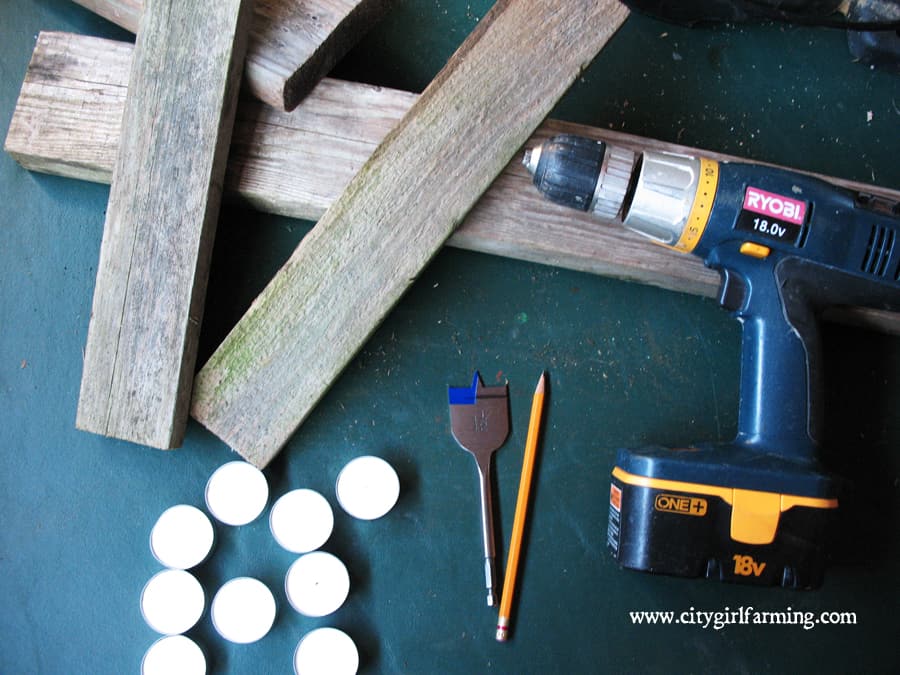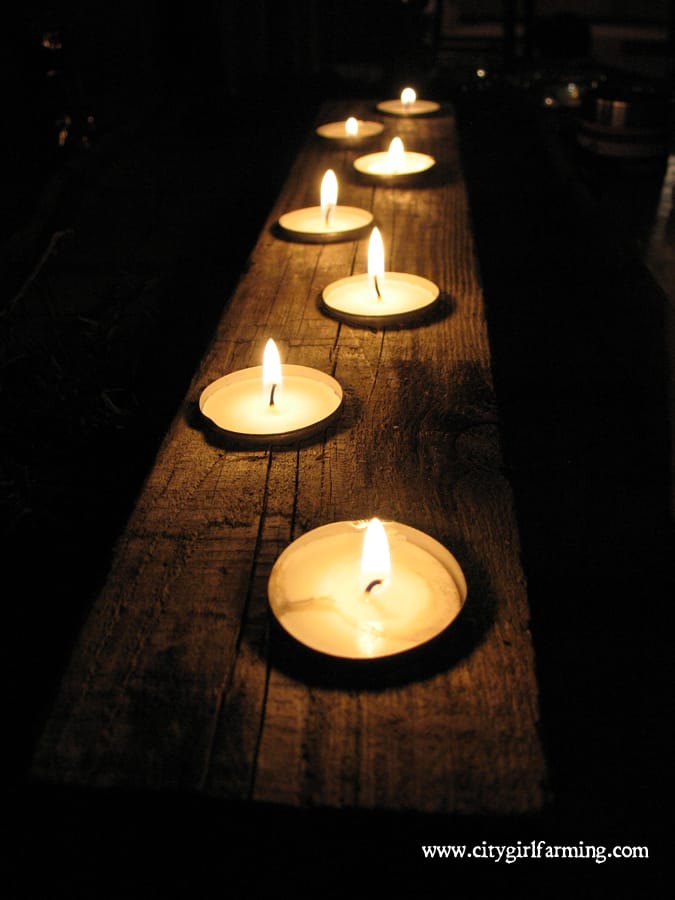 And, to celebrate the 9th Day of Farm Christmas, you get a chance to win a 'biker chick' key chain from my Zazzle store. All you need to do is reply to this post and tell me a favorite holiday food or drink. For a 2nd chance to win, post a link to this blog on Facebook, Twitter, your own blog, etc. and then tell me (either here or on FB) that you did it so I know.
Drawing closes at midnight and I'll announce the winner in tomorrow's blog.