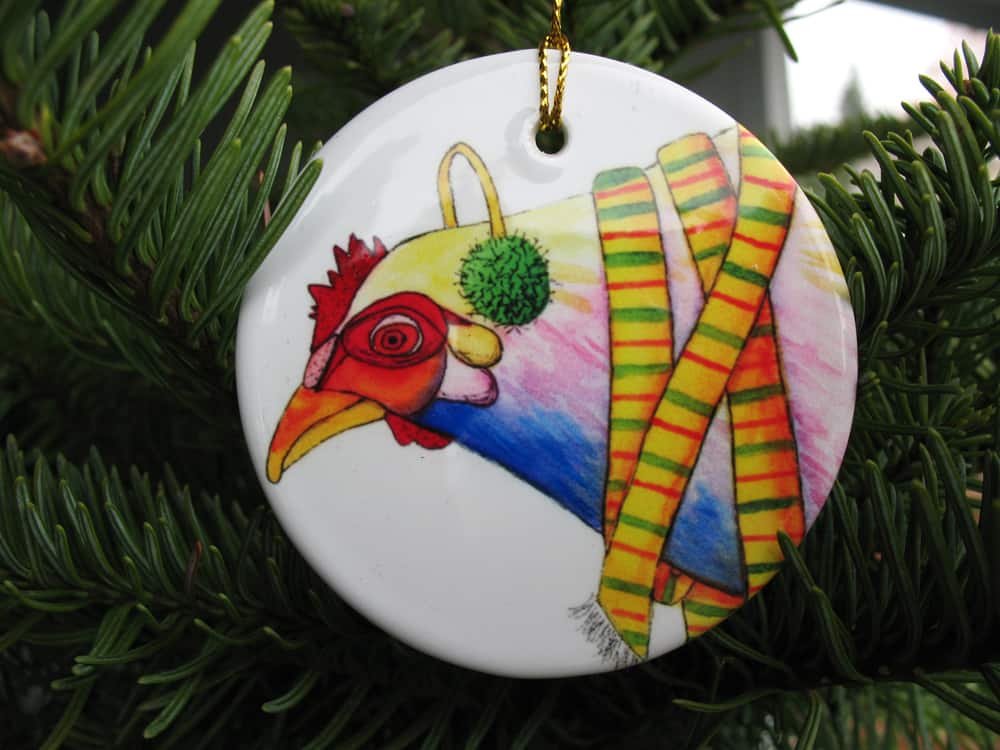 On the 7th day of Farm Christmas…why not deck the halls with a chicken ornament?
Here's all you have to do for a chance to win: leave a comment on the blog telling us one of your favorite holiday traditions. For a second chance to win, post this link to your social media site, blog, etc. and then tell me that you did it.
Drawing closes at midnight tonight. I'll notify the winner and let you all know who it is in tomorrow's post.
While you're waiting to see if you've won, make some cinnamon ornaments and garlands. Just the smell they create in your house will be worth it! Plus they're easy to make. Here's how:
Combine 2 cups cinnamon with 1-1/5 cups applesauce. Mix and knead to a clay like consistancy. Roll out between two sheets of parchment paper to about 1/4 inch thickness. Cut out in shapes with cookie cutters or fondent cutters (if you'd like smaller sizes). Use a stir stick straw to add holes for ribbon hangers. Bake on a cookie sheet for 2 hours. After the first hour, flip the ornaments over and continue to bake for an additional hour.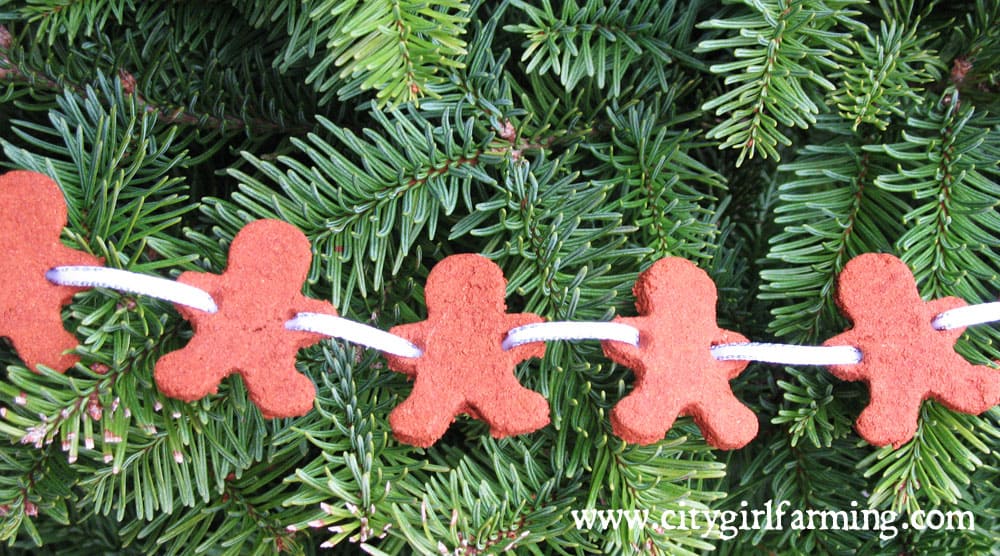 Once completely cool, string ribbon, raffia, etc. through hole and add to your tree (or anywhere you want a delicious cinnamon scent to linger). I keep some (without holes punched) in a tiny bowl in the livingroom to add the toxic cinnamon aroma! Mmmmm.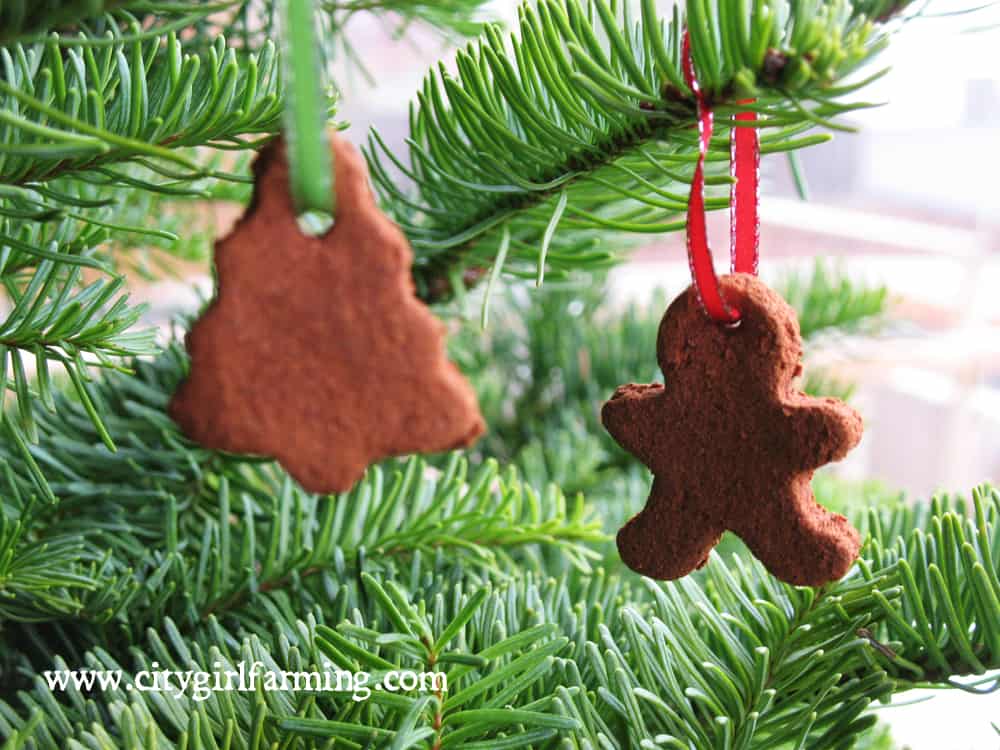 PS If you'd like a ceramic chicken ornament of your own (or any number of other chicken or gardening related gifts), you can order them from the City Girl Farming Zazzle store. You can even personalize them!