As promised earlier in the week, here's the kick off of some great pumpkin recipes. Since the word "pumpkin" is often associated with visions of sweet, moist desserts, I thought I'd start with some healthier, savory recipes to pass along to you (that way, when I post the sugary, to-die-for sweets, you won't feel so guilty, right?)
All the recipes are ones I actually make (except #9, which I'm planning to make THIS WEEK). The recipes that require chunks of pumpkin can be made with other orange meat squash or even yams. And canned puree can always be substituted for fresh made (if you missed the last post on how to make your own pumpkin puree, here it is—there's also a great pumpkin scone recipe on there.)
Ready? You might want to grab a napkin in case you start to drool.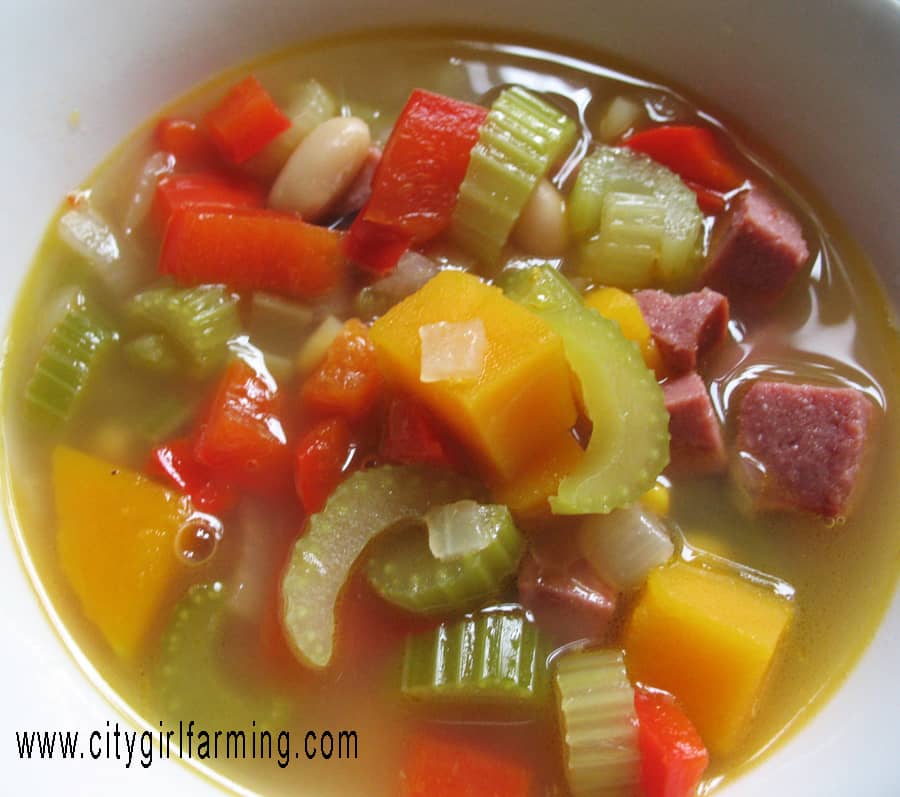 Pumpkin Stew. A great harvest soup filled with lots of color. On first glance, it seems like a very light soup (as opposed to a dense, thick stew), yet the chunks of pumpkin in it make it hardy and satisfying. It's got much more substance and flavor than you might think. Get the recipe here.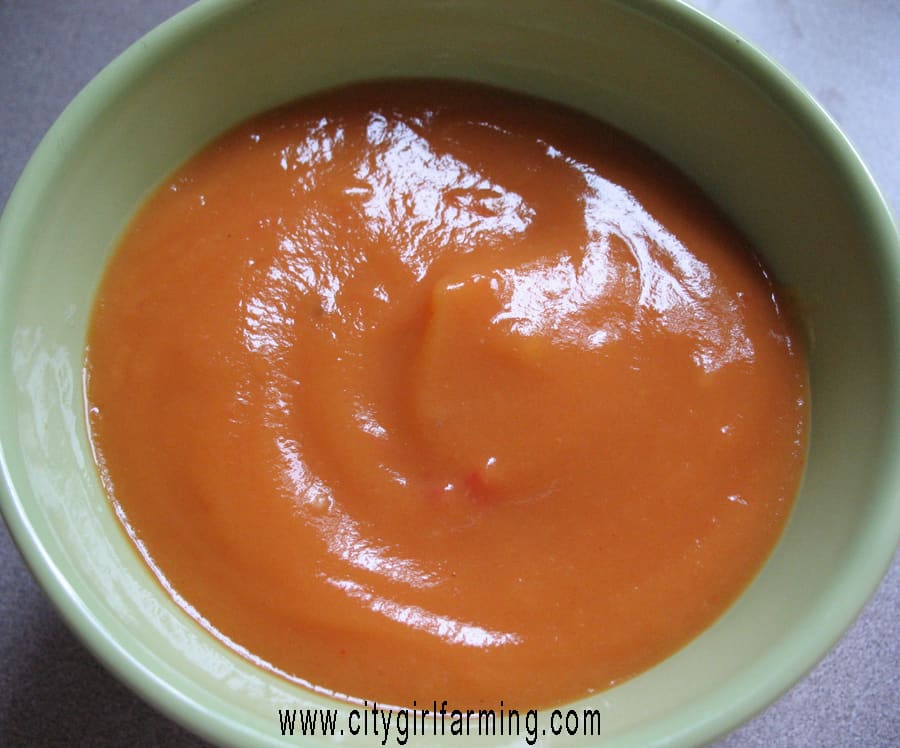 Roasted Veggie Soup. What I love about this soup is that it tastes super fattening and it's not. It's also very versatile.  You can roast, steam or pressure cook the veggies, and you can add whatever veggies you want to the pot. I ALWAYS include yams and a squash of some sort, pumpkin or butternut, etc. Here's the recipe, although I use lots of various veggies besides the ones listed (ie yams, garlic, fresh tomatoes, whatever I have hanging around):
1 large onion, cut into large chunks
4 large carrots, peeled and cut into 1 1/2-inch pieces *
2 medium parsnip(s), peeled and cut into 1 1/2-inch pieces *
4 stalks celery
1 head cauliflower
4 cup winter squash, cubed
3 cups chicken or vegetable broth
1/2 cup milk
1/2 cup grated cheese of choice (optional)
salt and pepper to taste
*(I leave the peelings on for added nutrition. They get blended up anyway, so you can't tell they're there.)
Cook the veggies however you want. Roast them in a pan in the oven at 400 degrees until tender. Steam them on the stove top until tender. Or, cook them in a pressure cooker, about 5 minutes after the weight starts rocking. I've used all these methods and you'll get the same end result.
Transfer some veggies to blender, food processor, etc. and add some of the broth. Blend until smooth. Pour into a large pot. Continue blending veggies and liquid together until you've blended it all. Add remaining liquid and cheese to pot. Stir together and simmer for 10-15 minutes. Add more broth or water if it's thicker than you'd like.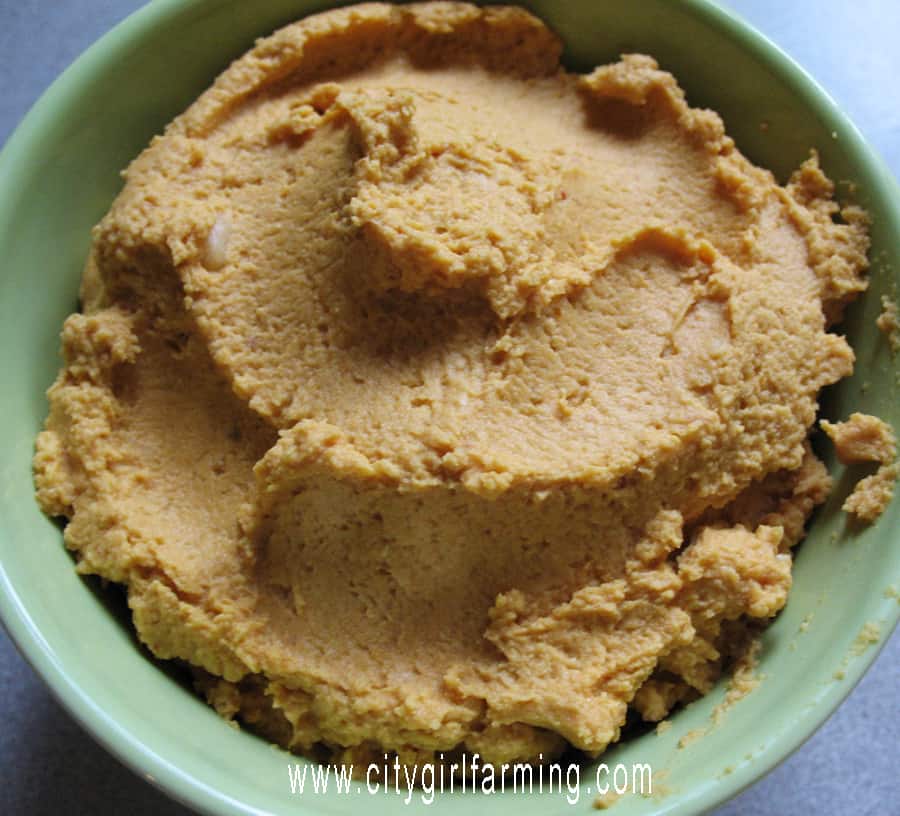 Pumpkin Hummus. Here I thought I'd share a bit of link love and send you to the place I originally got the recipe. However, I use about 3 times more lemon than she does, and also, I've used canned chipotle peppers in sauce instead of the dried spice she uses…but go LIGHT.
Pumpkin Drop Biscuits. A simple addition to any of the above soups with tints of pumpkin and spices, but with a genuine biscuit flavor. Get the recipe here.
Pumpkin Gnocchi. Okay, I haven't made this yet, but it's on my list, hopefully next week. So, even though I said I'd give you tried and true recipes, I couldn't resist throwing this one in. I mean, look at the photos in this project! Can you resist? I can't. I love gnocchi and pumpkin, so it seems like a win/win for me. Here's the recipe.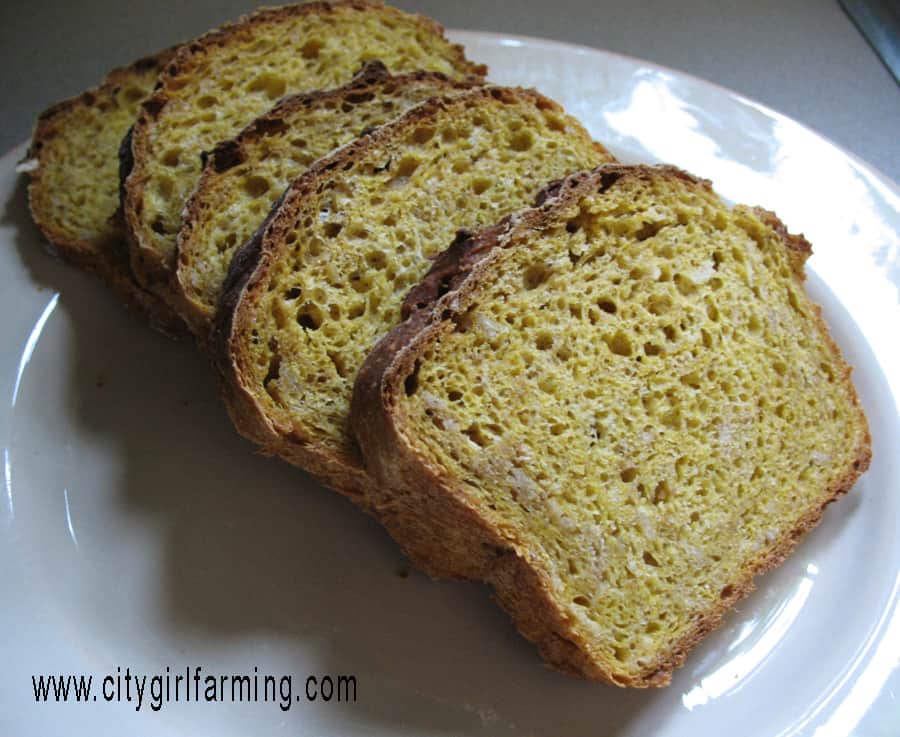 Pumpkin Oatmeal Bread. This is a MUST HAVE. I love this bread. It's not the sweet, cake dessert bread you might be thinking it is! It's yeast bread–moist, dense, whole grain bread with just a hint of sweetness. It's great with soup, or cut into slices for sandwiches or toasted. Or eaten plain. You get the idea. Good GOOD bread! And simple, too. Here's the recipe (Taken from the awesome book Artisan Bread in Five Minutes A Day):
1 cup pumpkin puree
2 cups lukewarm water
1 1/2 Tablespoons yeast
1 Tablespoon kosher salt
5 Tablespoons unsalted butter, melted
1/3 cup honey
1/2 cup old-fashioned oats
3/4 cup whole wheat flour
3/4 cup rye flour
4 cups unbleached all-purpose flour
Simply stir the above ingredients together and let 'rest' on the counter for 2 hours.
After 2 hours, it's either ready to form into a loaf (this recipe makes 3 loaves, but they don't have to be baked at the same time) or stick in the refrigerator. With this recipe, I usually refrigerate it, as the dough is very sticky and hard to work with if you don't. However, if you choose to bake now, grab a 'cantaloupe-sized' piece of the dough, dust it with flour, shape it into a ball as you stretch the dough down around to the bottom on all sides. Place this ball in a lightly greased nonstick loaf pan. Let it 'rest' again. If you're using un-refrigerated dough, rest time is only 40 minutes. If it's refrigerated, let it rest for 2 hours.
Bake at 350 for 45-50 minutes.
Pumpkin Butter. Well, yea, this isn't really a savory or healthy recipe, but it seems fitting to put it here since it goes with bread and biscuits. It's easy and tastes like pumpkin pie filling. And it's a vegetable, right???. Get the recipe here.
Pumpkin Pancakes. Pumpkin in pancakes. How can you go wrong? I've listed two ways to make the pancakes–starting from scratch, or doctoring up store-bought pancake mix. Both are good. Here are the recipes.
Roasted Pumpkin Seeds. If you're going to cook your own pumpkin puree, you might as well roast the seeds! If you've never done it before, here's how.
This should keep you busy for a day or two! But save room…more delicious pumpkin recipes are coming your way…this time, a little less healthy but OH SO GOOD!
PS I did say 10 recipes, and I gave you only 9…that's because I've temporarily misplaced my wonderful pumpkin curry recipe. I'll try to find it this week…sigh…but here's a picture of it, just to tease you. Maybe one of you have the recipe and you could send it back to me? ha. If I find it, I'll post it with the sweet recipes later this week. It's a good recipe. I just made it last week…how could I lose it so quickly???????