A year flies by.
Coops are built. Chickens are born. Gardens are planted. Veggies are harvested. Chickens die. Gardens are prepped for winter. Cooking happens. And happens. And happens. Friends and family gather. New chicks are born. Holidays happen. The pantry is stuffed with home canned goodness. The fridge is stacked with cartons of backyard eggs. Life is good.
And it storms by faster than I can keep track…before you know it, a year has passed.
This is my 90th post and the one year anniversary for the City Girl Farming blog. I started the blog as an outgrowth of my City Girl Farming website. Since then, I've started a sister site, City Girl Chickens. I've also 'met' many of you through the blog and Facebook. It's been a great year.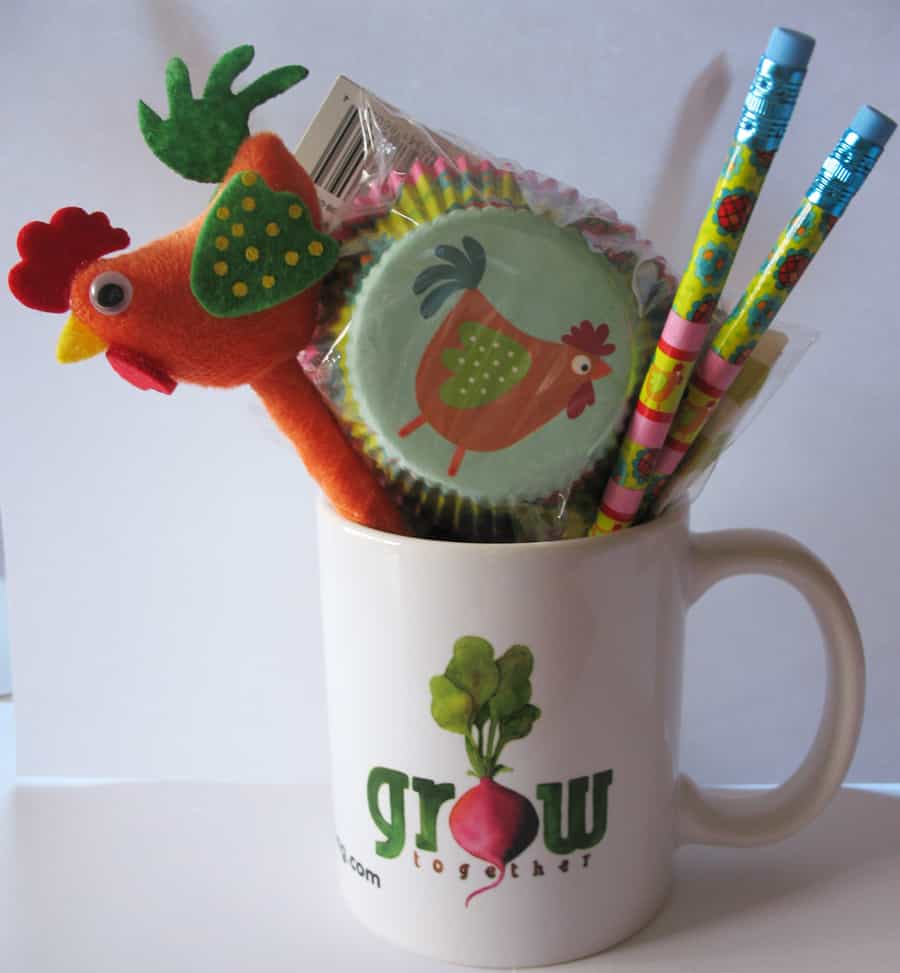 To celebrate, I thought I'd give away some City Girl Farming/Chickens stuff. Here's all you need to do to be entered into the drawing:
A. Leave a reply to this post and tell me one thing you've learned this year. I'll enter your name into the hat.
B. Go to the post on City Girl Farming's Facebook telling about the contest, and either tag yourself in the post, or share the post on your wall. I'll enter your name into the hat.
C. Do both A and B and get your name entered TWICE.
I'll hold a drawing on Saturday October 1st, and post the name as soon as I get confirmation back from the winner. If you win, I'll ship it all out to you.
It's just a small thank you for joining me along the way. So, thank you. And good luck. (The giveaway consists of the below items: Mug (that says GROW TOGETHER), a chicken pen, 2 chicken pencils, chicken napkins and chicken cupcake papers.)

PS I'm not being compensated in any way for the stuff I'm giving away. I purchased it all for the sole purpose of giving it away as a thank you on this blog.
If you're interested other gardening and chicken designs (on a variety of merchandise) that I've done,  you can check them out at the City Girl Farming Zazzle Store.