Meet Beaker.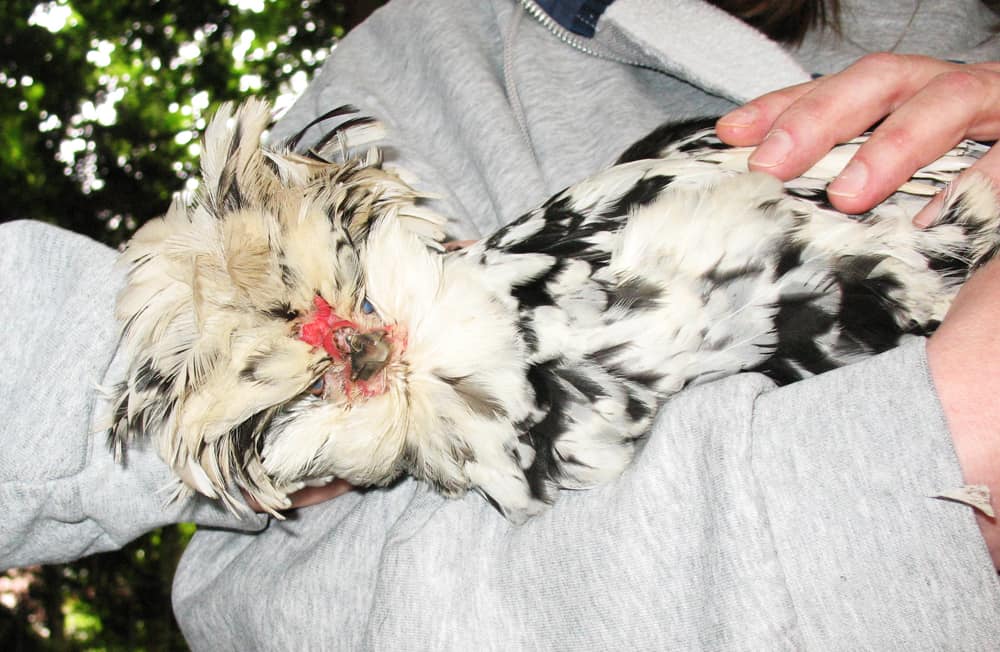 Beaker belongs to my friend Elaine. Beaker is curious about the world around her and doesn't like to stay in her fenced chicken run. She'd rather fly out and explore the world beyond the cage. The problem is, Beaker can't figure out how to get BACK home after she escapes.
So, I helped Elaine clip one of Beaker's wings to keep her in her pen.
Clipping a chicken's wing isn't mean nor painful to the chicken. It's similar to clipping toenails or cutting hair on a person. Painless, not harmful, does no permanent damage (as a matter of fact, you'll have to clip them again after your chicken molts and grows new feathers).
In order to clip the wings of your chicken (and therefore keep her from flying too high–she'll still be able to get off the ground a bit–into a nest box or up on a roost–but she won't be able to fly higher than maybe 3 feet), you might need the help of a friend (one to hold, one to cut).
You'll also need a pair of scissors.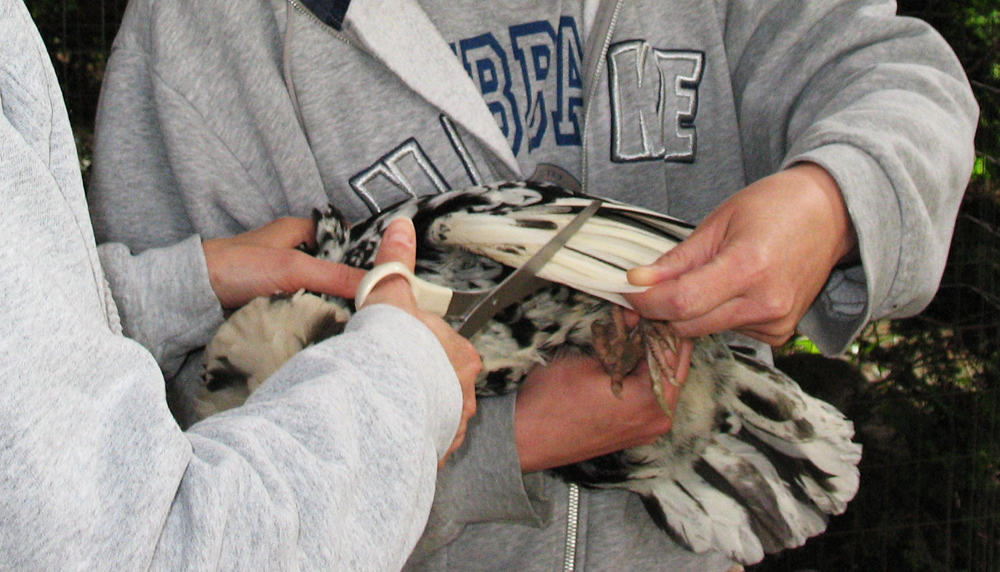 And here are the only things to keep in mind:
Don't clip BOTH wings, only one. The point is to create an imbalance when your chicken tries to fly. Because of that, only one clipped wing is necessary.

Here's a look at the primary and secondary feathers and a line where to cut.

Take care to only cut the PRIMARY feathers. These feathers are generally the first 8 or so on the front end of the chickens wings. The biggest ones that are used for flight. You don't have to cut clear across the chicken's wing. Just cut those 8 or so primary feathers off.
Cut the primary feathers off while keeping the secondary feathers intact.
That's it. It only takes a minute. No matter how much greener the grass looks on the other side of the fence, it might not be very safe for a chicken to be there (like in your neighbor's yard with their dog who loves chicken, for example). Clipping your wanderlust chicken's wing might just be one of the best things you could do for her.