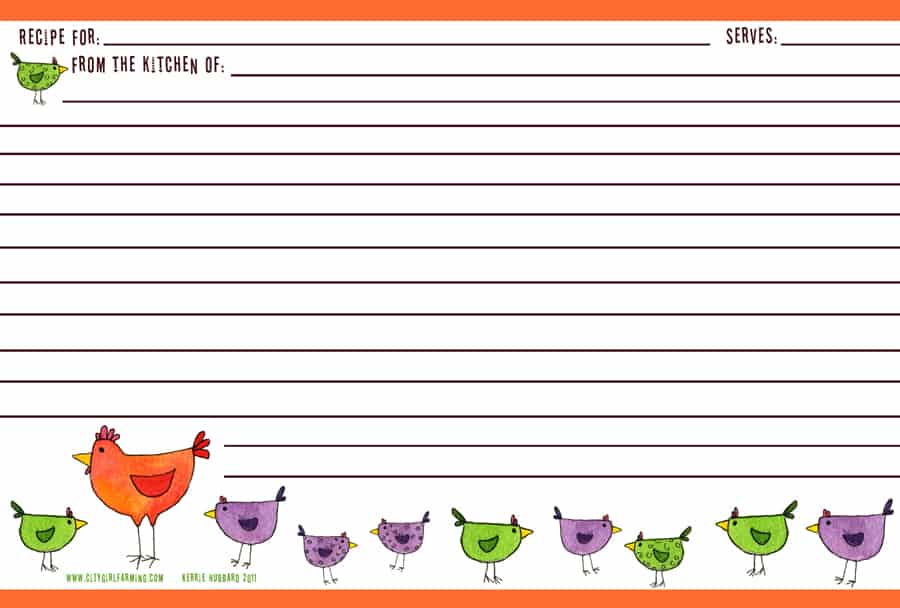 I've been super busy this past week…doing extra work I didn't schedule into my already packed life while chasing chickens and watering seedlings, cooking meals and going on with life. It's been a bit crazy.
I woke up today feeling a bit worn out, so I decided to take a break and design some new recipe cards since creative projects revive me. These brightly colored chicks are just in time for Easter! Print some up to share your favorite Easter recipes, or to stuff in someone's Easter basket.
Here's the link to the PDF downloadable file (it's free!) for the Spring Chickens Recipe Card . If you missed the HENS recipe card, or other free downloads, go to the free download page on City Girl Farming's website to pick them up.
Have fun! And enjoy!