Okay, so lately I've been a bit chicken crazy. I've become one of 'those' people. Sigh. I can't help myself, though. I LOVE CHICKENS! However, instead of kicking myself for my chicken weakness, I decided to make the best of it and do a little early Easter creating for my nieces.
As a result, I found some great (and free) patterns for chickens (and even a lamb and a bee) to make out of yarn. Some patterns are knit and some are crochet. All of them are easy…and, well, also a bit addicting…as you can tell by the growing flock I've got.
The first pattern I found was for a "Cluck Clutch" by Roman Sock (while you're at her site, take a look around. She's very talented and has a bunch of cool patterns.) This is a crochet pattern and it's really easy. Also very easy to modify to fit any size you want to make it. I made the pattern smaller and skipped the wing flap, stuffed the whole thing and sewed it all together (to make a stuffed chicken instead of a purse). I added a bit of a tail sticking up (to make up for the lack of wings) and occasionally, I also added some legs and feet.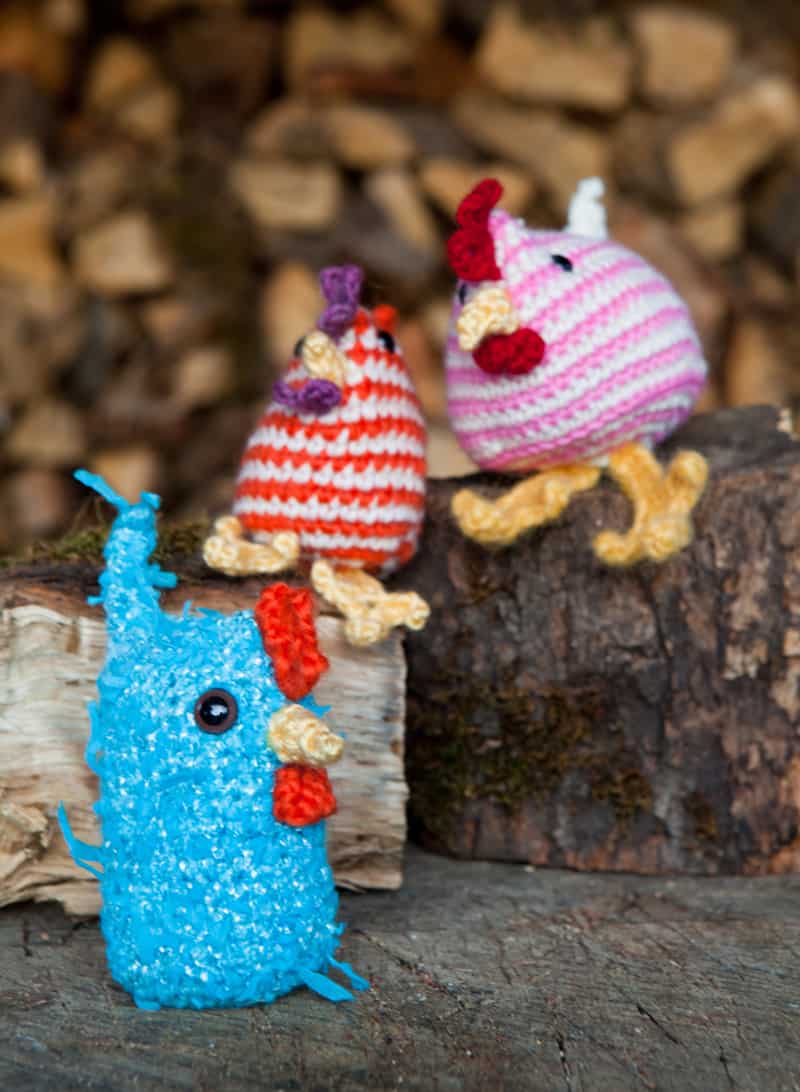 The next pattern I found was for a very cute little bluebird by Berroco. This, too, is a free pattern. Although it's an adorable little bluebird, I really wanted a chicken. So, I added chicken parts (comb, wattles). However, because I can't knit well enough to invent patterns like that on my own, I used the patterns found from the above crochet chicken (only smaller scale) to turn the bluebird into a chicken.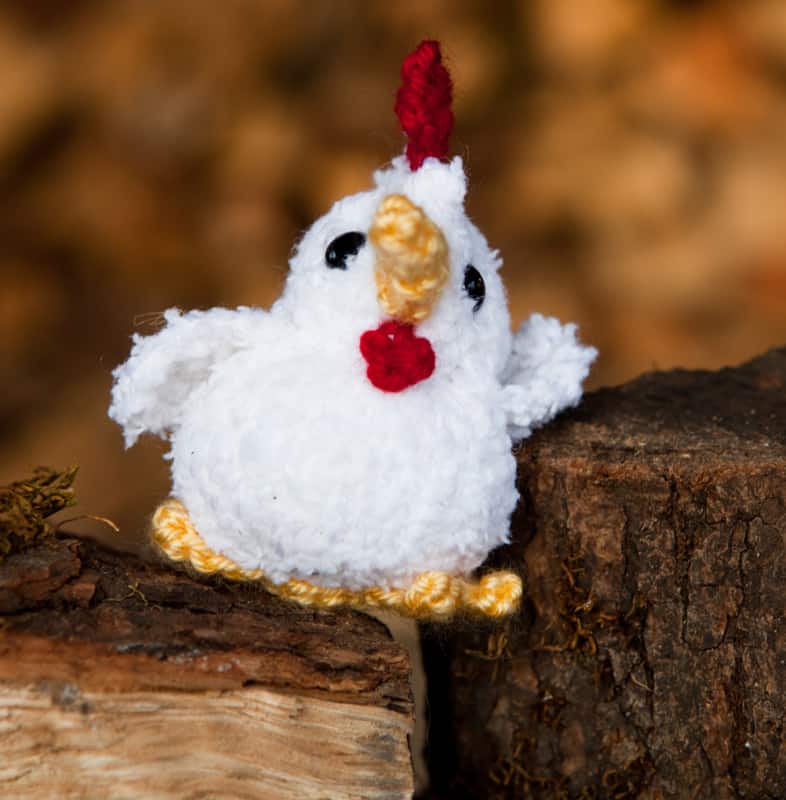 Once in awhile I also added feet to this bluebird-turned-chicken, which I made up by crocheting, to help it sit straight. On some I also dumped a bit of  popcorn kernels (not popped) in the bottom (before I added the stuffing) to give it a beanbag like feel and help it sit straight (which isn't a great idea if you're giving the finished product to a small child, but it worked really good otherwise.)  I also knit just the body of this bluebird pattern and turned it into an Easter egg by switching different colors of yarn back and forth and skipping all the other add-ons and shaping.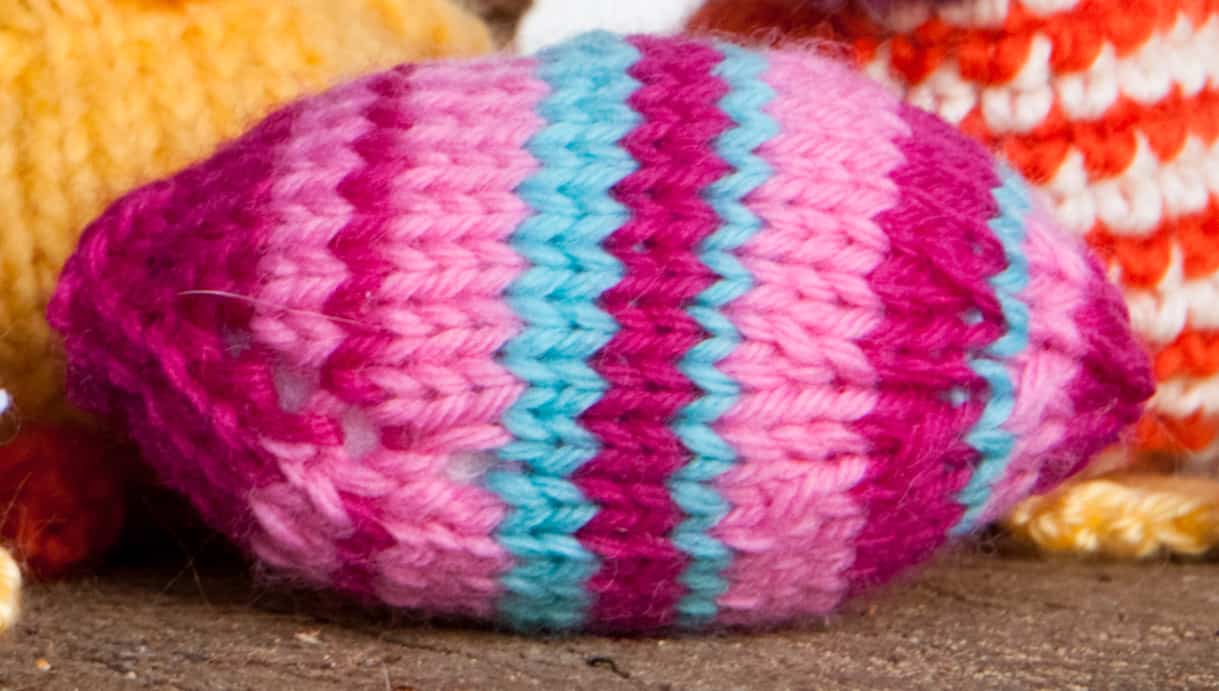 While I was in this knit/crochet chicken frenzy, I also came across a cute little knit bee by ChemKnits. Again, it's free! Bees totally fit with city farming, and also go great with Easter, so I knit a couple of them up too. Only this time I used the bluebird wings (from the pattern above) for the bee wings because I thought it would be faster!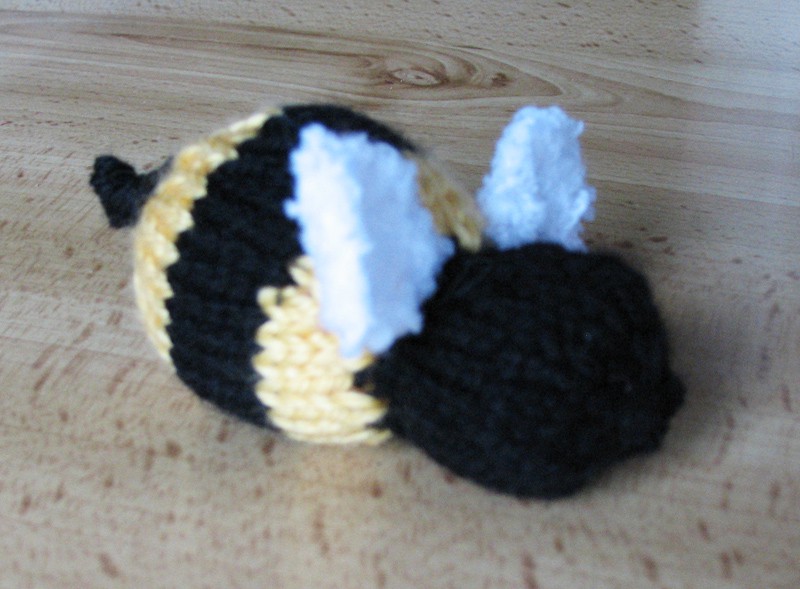 Lastly, although it's doubtful that many city farmers have sheep, I couldn't resist this cute little lamb pattern by Marjorie Crochets. It's another free pattern. It might not fit the city-farming theme per se, but it's still cute and goes great with Easter.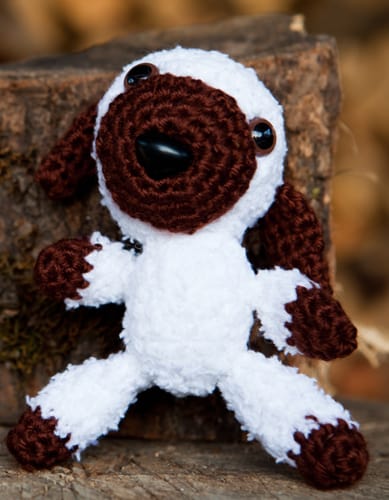 All of these barnyard projects were super easy to make out of scraps of yarn and bits of stuffing. Most of the yarn I used was wool (thank you Aunt Kathy for giving me a big stash!), but I also used some chenille, which was fun because it's so soft and fuzzy (I unraveled a scarf I'd made to get the yarn). It worked great for chicks and lambs. The only thing I purchased for this project was some plastic safety eyes. How cool is that?
So, if you're wondering what you can do for an inexpensive, creative gift for Easter, you've got your answer. Not only that, if you've got chicken fever, this is the perfect antidote. They're small and quick to make, so why not make a whole flock? Besides, there are no city regulations on how many of these chicks are allowed on your property…so knit (and crochet) away…Easter is just around the corner!
PS Thanks to Shelly Perry who took all the awesome photos for me. (I took the un-awesome bee photo myself, so don't blame her for that one!)