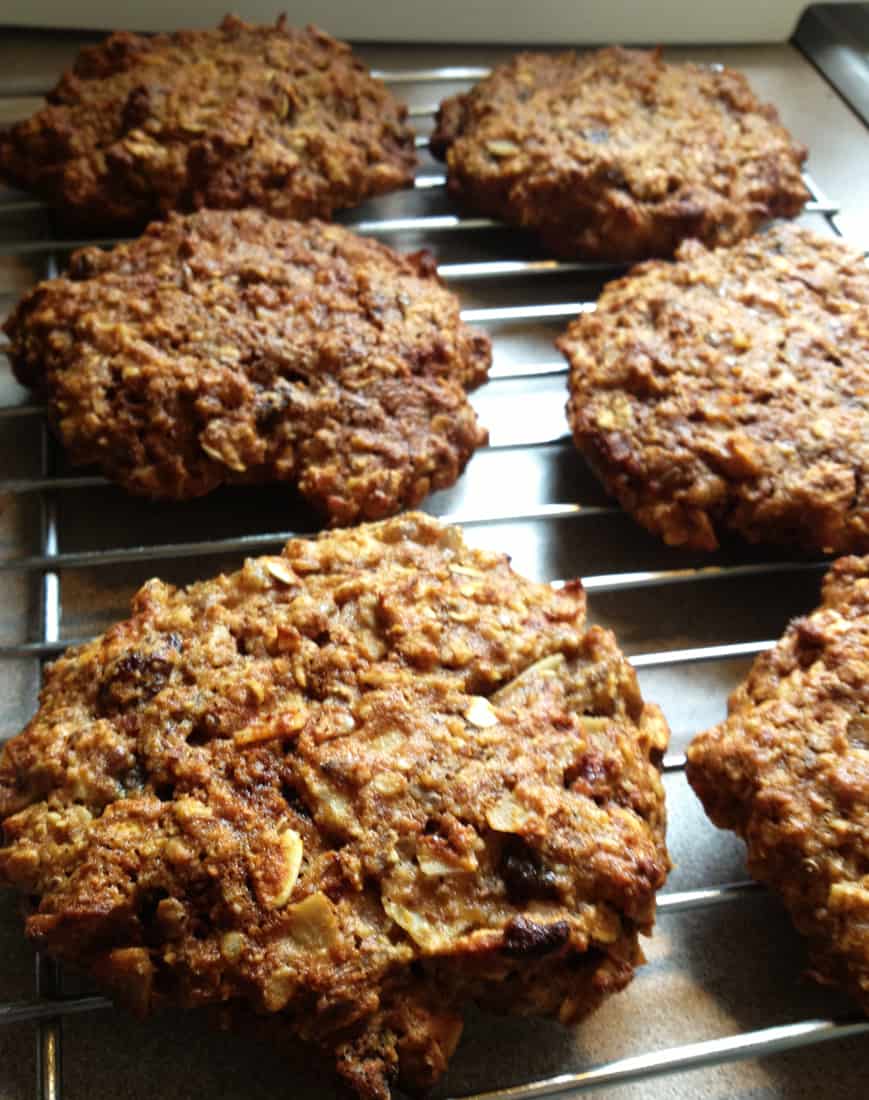 Lately, I've been experimenting with lower sugar and lower (or no) wheat snacks that still TASTE GOOD. That's not always easy to find.
Last week, though, I stumbled upon The Girl Who Went Paleo's website and a recipe for Pumpkin Breakfast Cookies. I love all things pumpkin. No matter what season we're in. And since I also still have some pumpkins from the garden to use up,  I decided to try the recipe (which actually called for canned pumpkin, so don't worry about having to roast a pumpkin to do this).
I'm terrible at following recipes, however, so I changed it up a bunch. Twice. They were so good, I made two batches, each a bit different.
Batch number 1:
I doubled the pumpkin to 1 cup
I added a 1/2 cup each of oats and flax seed
And one egg
I skipped the chocolate chips and added 1 cup of a mix of raisins and craisins and about 1/2 cup unsweetened raw cacao nibs
And 1/2 c almonds instead of walnuts
Oh, yes, and very important. I added BOTH pumpkin pie spice (1 t) and cinnamon (1+ t). I'm a cinnamon addict. Mmmm.
The results were delicious. I loved them.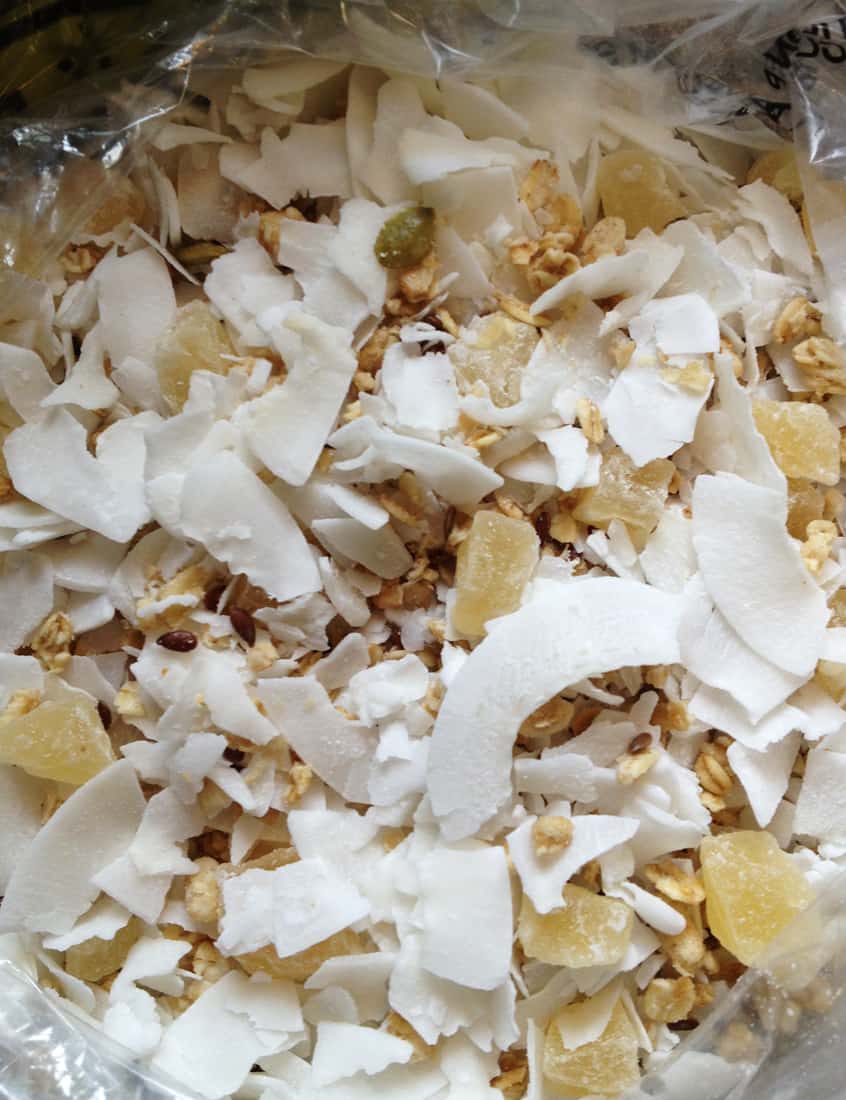 And then I made another batch and switched some stuff up again. This time I added some dried pineapple and some wheat-free pumpkin granola and huge flaked unsweetened coconut that I found at the local healthy food store. And it was even better.  I love the versatility of the ingredients and all the textures and flavors that can be added and still have it turn out great.
Here's the whole recipe of batch #2 below:
1 cup pumpkin puree
1/2 cup almond butter
1/2 cup (plus a tiny bit more) honey (adjust to taste)
1 teaspoon vanilla
1 cup almond meal
1 teaspoon pumpkin pie spice
1.5- 2 teaspoon cinnamon (if you're not a cinnamon addict like me, you might wanna tone it down a bit)
1/2 teaspoon baking soda
1 egg
1/2 cup old-fashioned rolled oats
1 1/2 cups of mixed stuff (granola, coconut, flax, etc.)
1 cup dried fruit (this second time around I added dried pineapple and raisins)
Preheat oven to 350. Line a cookie sheet with parchment.
Mix all the ingredients together and spoon in large scoops to cookie sheet. You do need to get them in the general size and shape you want them to be in, as they don't change in the oven. (The above recipe made 12 BIG cookies.)
Bake 10-15 minutes, depending on the size you made the cookies. Cool for a few minutes before removing them from cookie sheet to a wire rack. (They taste best cold from the fridge.) Mine turned out much darker than the photos from the original recipe, but they're not burnt. I think it's because I overloaded them with cinnamon and spices. Mmmm.
The Girl Who Went Paleo said they freeze well. I haven't had enough leftover to try that part out, but I'm sure she's right.
Have fun experimenting!