You either love rhubarb or hate it. I fall heavily on the love side. This rhubarb syrup is a lovely dusty pink color. It's easy to make and adds a great addition to pancakes, salad dressing and drinks. 

I'm crazy about rhubarb. It's one of the things I most love about spring/early summer (aside from the lengthening of the days and the slowing of the rain and the appearance of dandelions). Rhubarb pie (with or without strawberries, or dandelions, baked or no-bake), crisp, smoothies, sauces, jam, drinks, the outer 'skin' peeled off and dipped in sugar and eaten raw, cooked into a chunky warm sauce and poured over ice cream…you name it. There's a good way to make almost anything out of rhubarb. It's like the Pumpkin of the Spring (I'm equally as flipped out over all things pumpkin which is what helps me make it through the fall).
This week I made some simple syrup out of the rhubarb I had on hand and thought I'd pass along the recipe to you. Once the rhubarb is made into syrup, there are endless possibilities in the ways to use it…it can be made into all kinds of drinks (alcoholic or non), thickened for pancake syrup, added as a glaze over your desserts. Mmmm.
And the great thing about it is that it's easy to do! Just get some rhubarb, chop it into chunks, add water and sugar. The pucker-y sensation of rhubarb is transformed into a sweet liquid with a bit of an edge-y bite. Just enough.
How to Make Rhubarb Syrup
Here's what you need:
3 cups raw rhubarb, cut into chunks
3 cups water
1-1.5 cups of sugar (adjust according to taste. I like it tarter, so I add less sugar)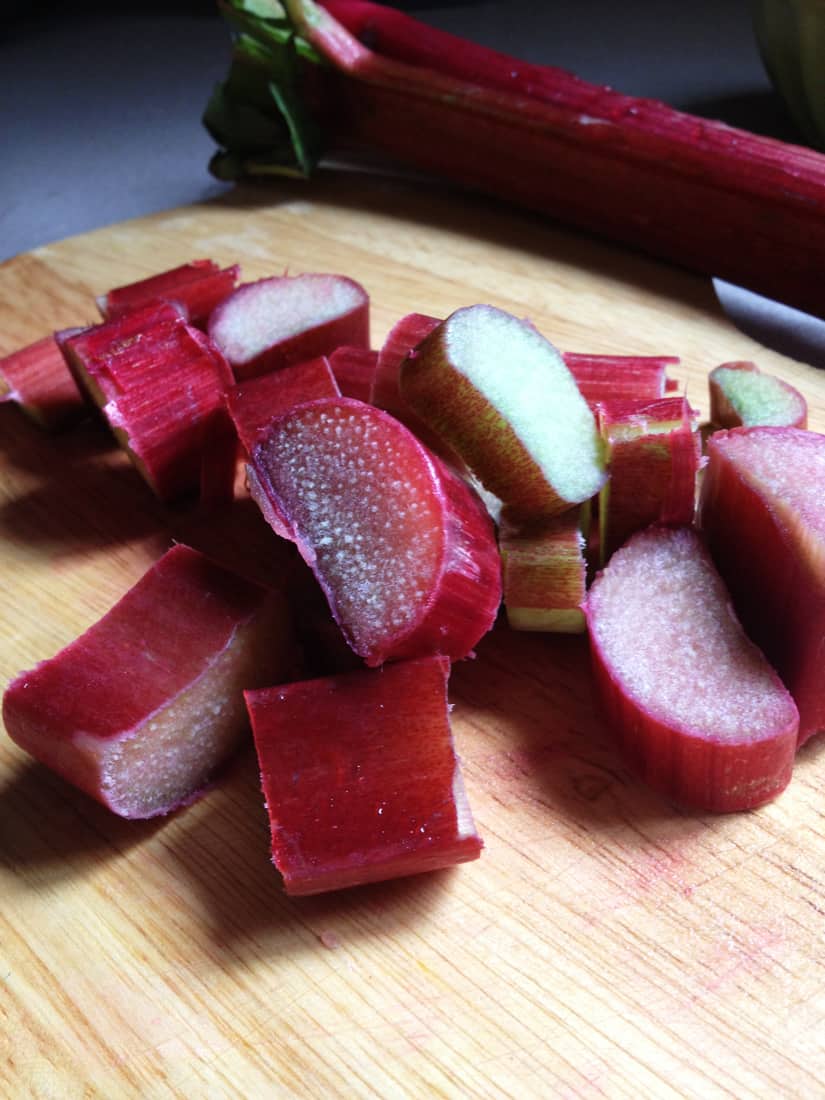 Mix everything together in a saucepan and bring to a boil. Reduce heat and simmer for 10-15 minutes until the rhubarb is soft and the liquid is a lovely pink. Strain (with a mesh strainer or cheese cloth) the chunks out (and store in a jar or other container you can close) in the fridge.
What to Do with Rhubarb Syrup
First, because I can't bear to throw away the stuff I strain out,  I usually add the chunky part to icecream. Mmmm. Then you get two treats instead of just one.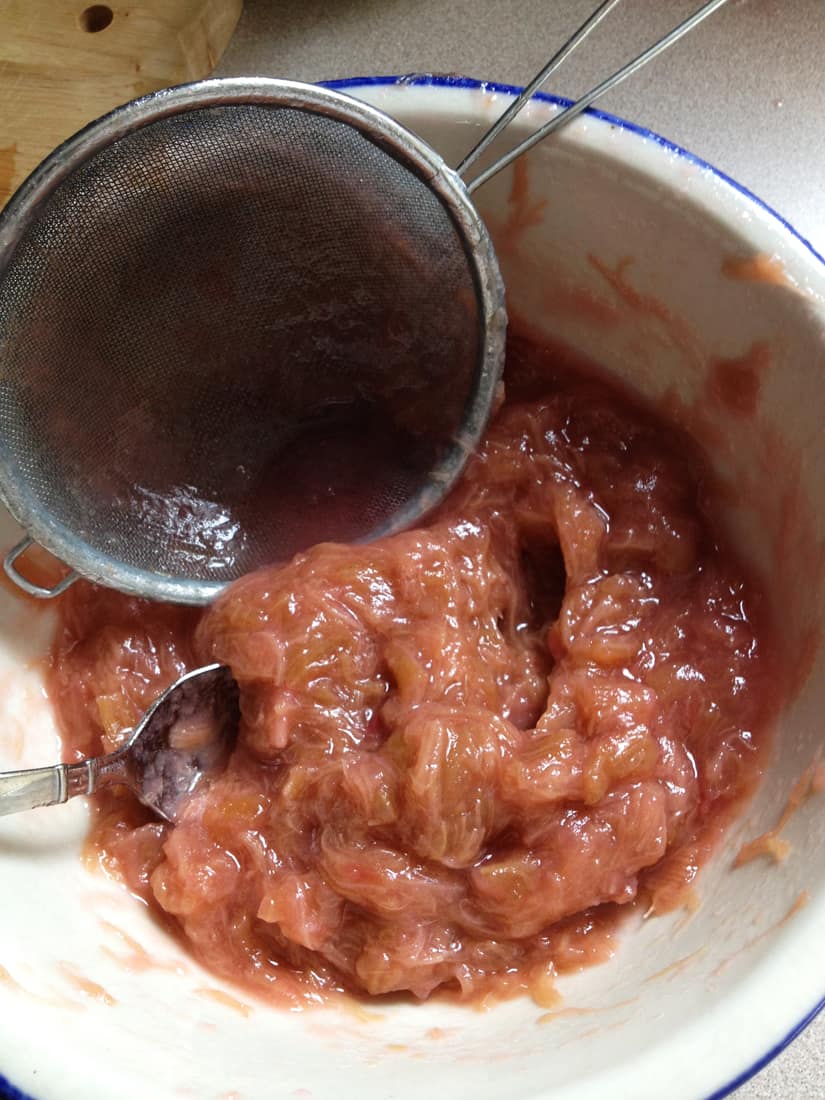 Rhubarb Syrup Drinks
To use the syrup as a drink, add about a quarter cup (give or take, depending on your preferences) to a liquid of your choice (club soda, mineral water, lemonade, etc.) Add ice and enjoy. (Optional add-ins that I enjoy are a lemon or lime wedge, or fresh mint or basil or a drop of lemon, lime, tangerine or spearmint essential oils)
Today, after I made this syrup, I used it in a salad dressing that tasted great.
Rhubarb Syrup Dressing
Add the following to a jar and shake ingredients together:
3/4 cup balsamic vinegar
4 tablespoons olive oil
1/8 cup rhubarb syrup
1 teaspoon each chopped garlic and spicy mustard
It has a tart kick to it, so some of you might need to add a bit of sweetening to it. I liked it just like that, though. Mmm.
Rhubarb Syrup for Pancake Syrup
To use the syrup on pancakes, etc. thicken it with your favorite thickening agent (ie flour, cornstarch, etc.) and serve it hot over you morning breakfast.
Rhubarb Syrup in Frosting
Replace some of your liquid and sugar requirements in your frosting recipes with some of the rhubarb syrup.
You get the idea. The sky's the limit. But do it soon! Rhubarb season doesn't last forever. Unfortunately.
PS If you'd like some more great ideas on what to do with rhubarb, check out my sister's post about their annual "Rhubarb Day" where they make all their meals and snacks for one day out of rhubarb. I've also got some recipes for how to make rhubarb ketchup   and dandelion rhubarb pie (so good!). I also found this online resource for rhubarb drink recipes.
Enjoy!