Growing Potatoes in Straw
Forget about what you think you know about growing potatoes...
Are you ready for something new?
We are...so we decided to plant our potatoes in straw this year.
It's sooo simple. No digging. No weeding. No tilling....
So simple a child can do it (and she did). Here's a look at our potato planting:
All you need to grow potatoes in straw is a place to spread out soggy newspaper.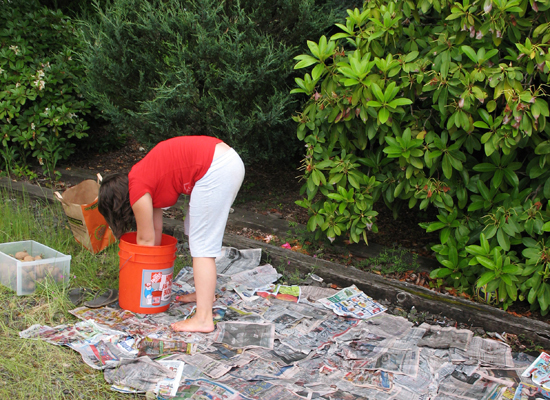 Soak the newspaper in water first and put down thick layers of it wherever you want to plant your potatoes.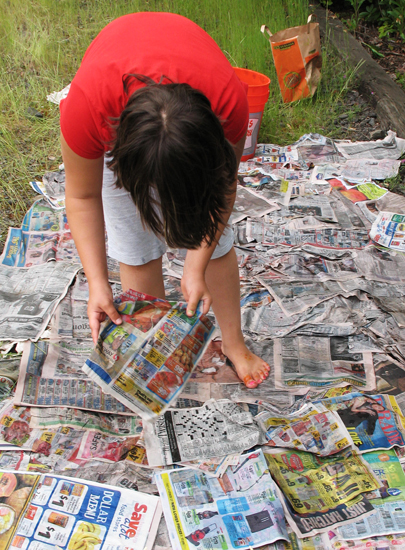 Add your potatoes. If they have lots of eyes, you can cut them in half to plant them. Face the eyes upward.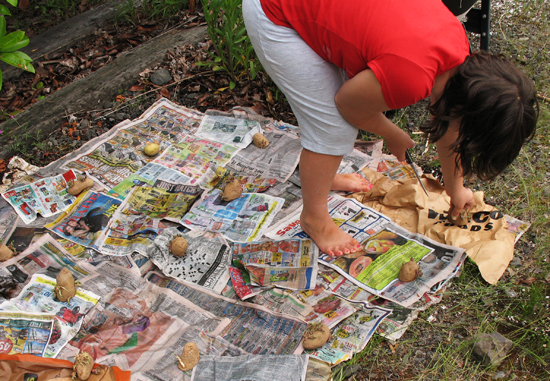 Cover the pototoes with straw.
Wait for them to grow. As they grow, add more straw to keep them fairly covered. You'll know they're ready to harvest when the plants start to die off...then, instead of getting out your shovel...just uncover the potatoes. The roots will have grown down into the ground, but the potatoes will be laying up on top for easy access!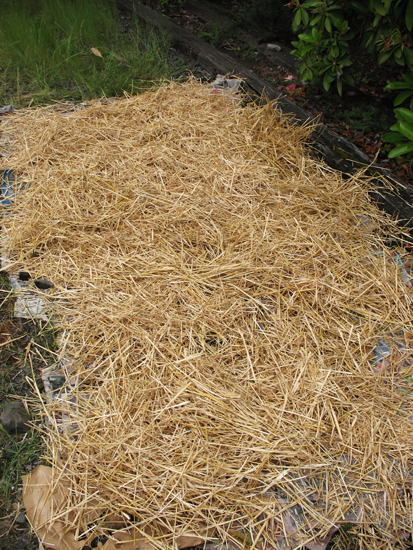 Ooops! I was going to update this page with photos at summer's end and totally FORGOT! Potatoes were harvested and eaten and the evidence is gone.
I do have some potatoes bulging from the chicken feed bags that you can see here (I know, not quite the same, but it's the best I can do for now...):
You can read about the feed bag (and other container) techniques here:
Other gardening topics:
City Gardening

Find your Climate Zone

Equipment for Starting Seeds

Growing Upside Down Tomatoes

Layout for Vegetable Gardens

Preparing Your Soil

Salad Tower Garden

Starting a Vegetable Garden

Starting Vegetable Seeds Indoors

Starting Seeds with Peat Pellets

Staw Bale Garden

Kids Theme Garden