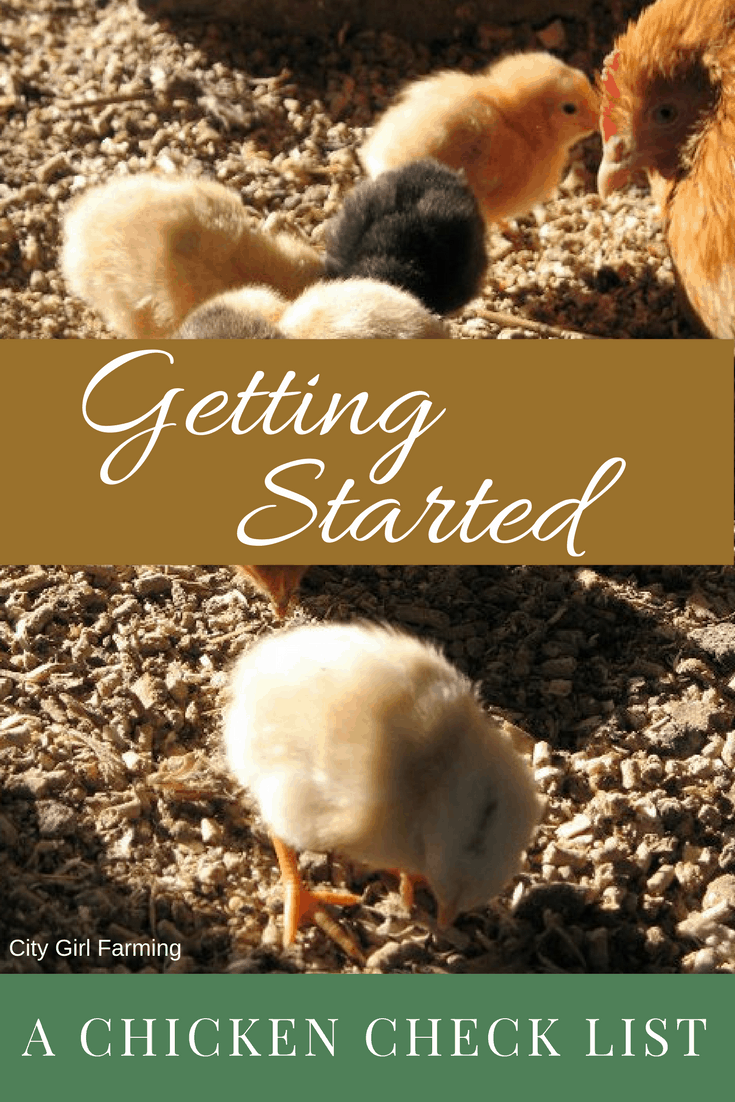 If you haven't taken the backyard chicken plunge yet, let me warn you: Chickens are addictive! You'll never be the same.
Before I dove in, I was a bit nervous. It's one thing to grow up in the country and have chickens where my parents kept things running smoothly and I just had to scoop poo from time to time, but it's totally different to be in charge of them without any adult experience (or so I thought). Back in the day, chickens were considered a food source. They weren't named (well, except Phyllis Diller, a Polish with wild feathers sticking up on top her head). They weren't pets. And I wasn't solely responsible for them.
Yet, as an adult living in the city, I wanted more control over my food, even if just a little. I didn't see my city chickens (i.e.: pets with names and personalities) as a complete food source themselves, but I did see them as a way to have fresh eggs delivered daily from the back yard.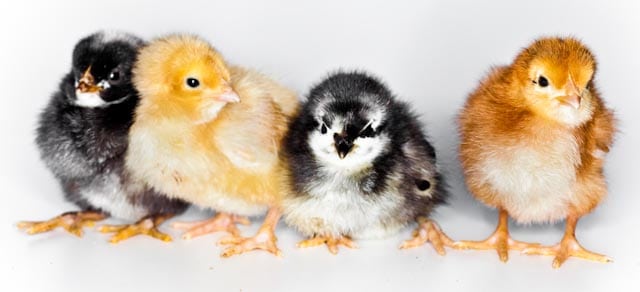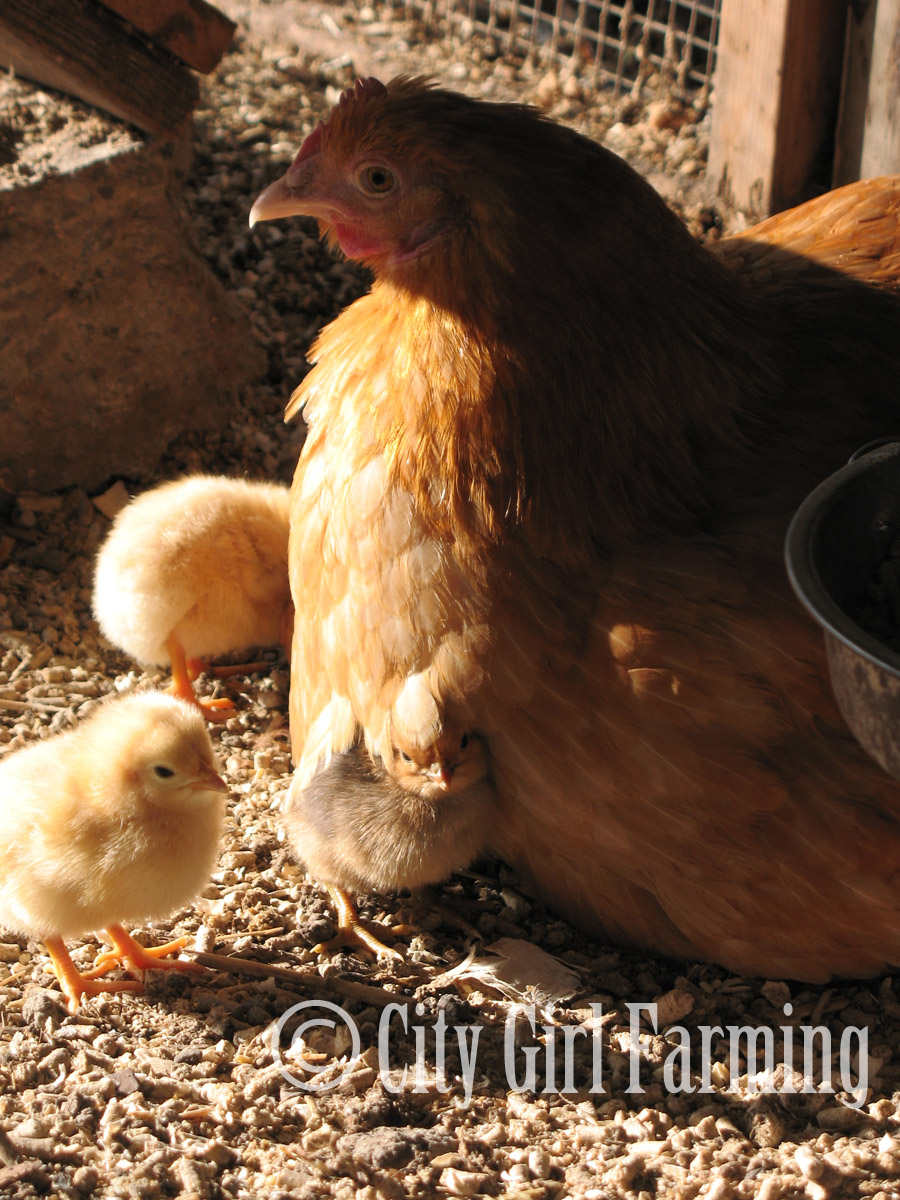 And, I have to say bringing those first cute chicks home was one of the best decisions I've made as an adult. I love 'my girls' and what they've brought to my life—which is much more than free-range eggs I expected (which would have been enough).
Spring is the kick off of chick season. So if you're ready to jump into the movement of keeping chickens in your backyard, there are a few things you need to know first:
Check to make sure you can have chickens were you live. If your city allows chickens, that doesn't mean your H.O.A. will, so make sure you cover all the bases.  Even if your city allow hens, they probably won't allow roosters (which you don't need for eggs and your hens will be fine without one), and most will also have a limit on the number of chickens you can have…three, five, eight, etc. as well as guidelines about where your coop can be placed. Doing a little research up front can save you potential problems later on.
Do some reading. Learn about chicken care and breeds. There are over 250 kinds of chickens with unique characteristics. Decide which of those characteristics are most important. Do you want docile birds because you have children? Do you want good egg layers because you're most concerned about quantity? Do you want a specific egg color (white, light brown, speckled, dark brown, green, blue, etc.)? You can see my favorites lists here, and the reasons why, and how to pick the best ones for your situation.
After you've chosen your breeds of choice, find out where you can get them. With the rise in chicken popularity, you have a good chance to get at least some of what you want locally, but if not, there are several mail-order chick companies that can send them to you (fresh hatched chicks don't need to eat or drink for a couple of days because they're still living off the yolk they just hatched from so new hatched chicks are shipped off quickly before the food and drink issue becomes a problem).
If you want to start with chicks, you'll need a brooder. Set one up before you bring your chicks home. Here's information on how to set up a brooder. It's not hard and doesn't need to cost a ton.
If you don't have a coop, build or buy one BEFORE you bring chicks home—even BEFORE you go look at those cute fluffy things that you won't be able to resist. Trust me on this one. The 6-8 weeks the babies need to stay indoors flies by at crazy speed and before you know it you'll have a flock of chickens, ahem, with no place to live. Like I said, trust me on this one. Here's my coop-building story (learn from my mistakes!!). And here are a few coops to fuel your inspiration.
Many cities have inexpensive chicken 101 classes you can attend before becoming new chick parents. I highly suggest taking one of those if you've never had chickens before, however, don't worry if you can't make one. They've got lots of great books out there, too, that cover all the bases. Here are some of my favorites:
Raising Chickens For Dummies
by Kimberly Willis and Rob Ludlow
This is a great guide for anyone wanting to get into chickens. It's pretty comprehensive and easy to read. This book does a good job at covering all the bases in chicken raising. Because of that, it's my favorite go-to chicken resource.
Homemade Living: Keeping Chickens with Ashley English: All You Need to Know to Care for a Happy, Healthy Flock
 
There are a few things I love about this chicken book. One, it's beautiful. The layout, the pictures, all of it. It's just pleasing to look at. But this book is more than a picture book. It's filled with everything you  need to know to get started with chickens, including supply lists and plans to build your own coops and chicken nest boxes. There's also a great section on chicken breeds, along with full-color photos to help you decide which breeds will be the best fit for you. And there's even egg recipes included!
Just A Couple Of Chickens: Raising Poultry and a Family in Hard Times
by Corinne Tippett
This isn't a handbook for raising chickens, but it's a great true-life chicken raising experinence. It's worth the read because: 1. It's very funny. 2. If you're wanting to raise poultry of any kind, you can learn from someone else's experience 3. There's a section in the back filled with practical information and resources for you to get started with a flock of your own–whether that's chickens, quail, pheasants or more.
Chicken Coops: 45 Building Plans for Housing Your Flock
by Judy Pangman
This book is a WONDERFUL resource for gleaning ideas in making your own backyard coop. There's many great coops in the book with pictures and plans to get your juices flowing.
And don't forget online chicken information. There's our website, City Girl Chickens, filled with good information. And Backyard Chicken has a great forum to ask questions and interact with other chicken owners.
Oh, and don't forget the resource of talking to other chicken owners! From my experience, they're all about as enthusiastic as I am about raising chickens and will be able to help you with your first-time-parent jitters as well as share some enduringly great stories with you.
Since becoming a chicken owner, I haven't ever had a single regret. Aside maybe waiting so long to do it. And because of that, I've become a chicken 'pusher'…I think everyone should enjoy the benefits of owning chickens! It would make the world a happier place.