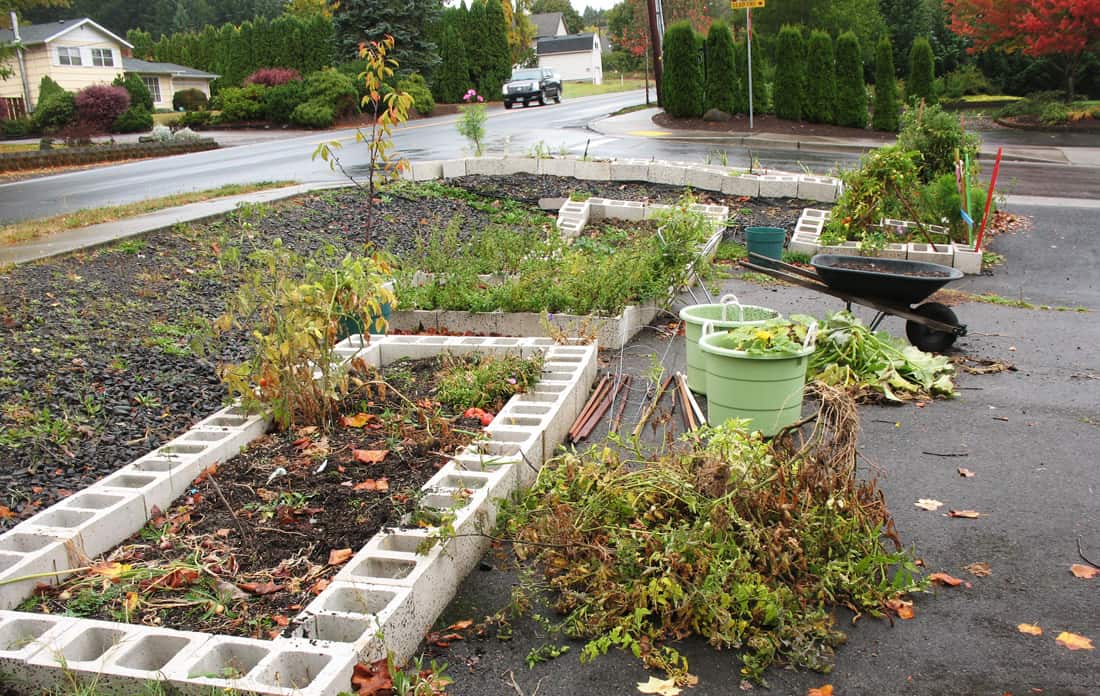 What a glorious Pacific Northwest fall we've had! Over 80 days of sunny weather. No. Rain. At. All. That's pretty much unheard of in these parts. I enjoyed every single day of it, soaking the sunshine deep into my bones, wishing somehow I could save it up as we head into the never-ending rainy season.
In preparation for what is to come, I've been doing work on the garden spaces as well as helping the chickens get ready for the change in the weather.  There's a flurry of activity as I try to put the garden to bed and brace the chickens for winter, while working in fits and starts between rain storms (and before the rain comes without stopping!).
Whew. There's so much to do.
This past week, I worked on the garden, harvesting the veggies still growing, and pulling up the plants. I've now got a table of green tomatoes in the garage ripening, a big pile of winter squash waiting to be eaten, garlic planted, and the raised beds almost put to bed for the winter.
I separate the plants into compost and non-compost piles as I pull them out of the garden. While everything, technically, can go into the compost, I don't put it all in there. I purposely keep out the tomato and potato plants, as my compost bins are open and my chickens think compost-diving is an Olympic sport. I don't want them to accidentally eat something that would be bad (potentially even fatal) for them, so I don't take any chances. (I also never put avocado shells or green potatoes in the compost for the same reason.)
This year, on the advice of a guy who has a 5,000 square foot garden area, I'm not going to plant cover crops.
Instead, I tried what he does: I took compost that's in the in between stage—not quite dirt yet, but partly broken down—and ran it in a long pile down the center of my raised beds. Then, I took the dirt on either side of this pile and dug it up, piling it on top of compost I just added.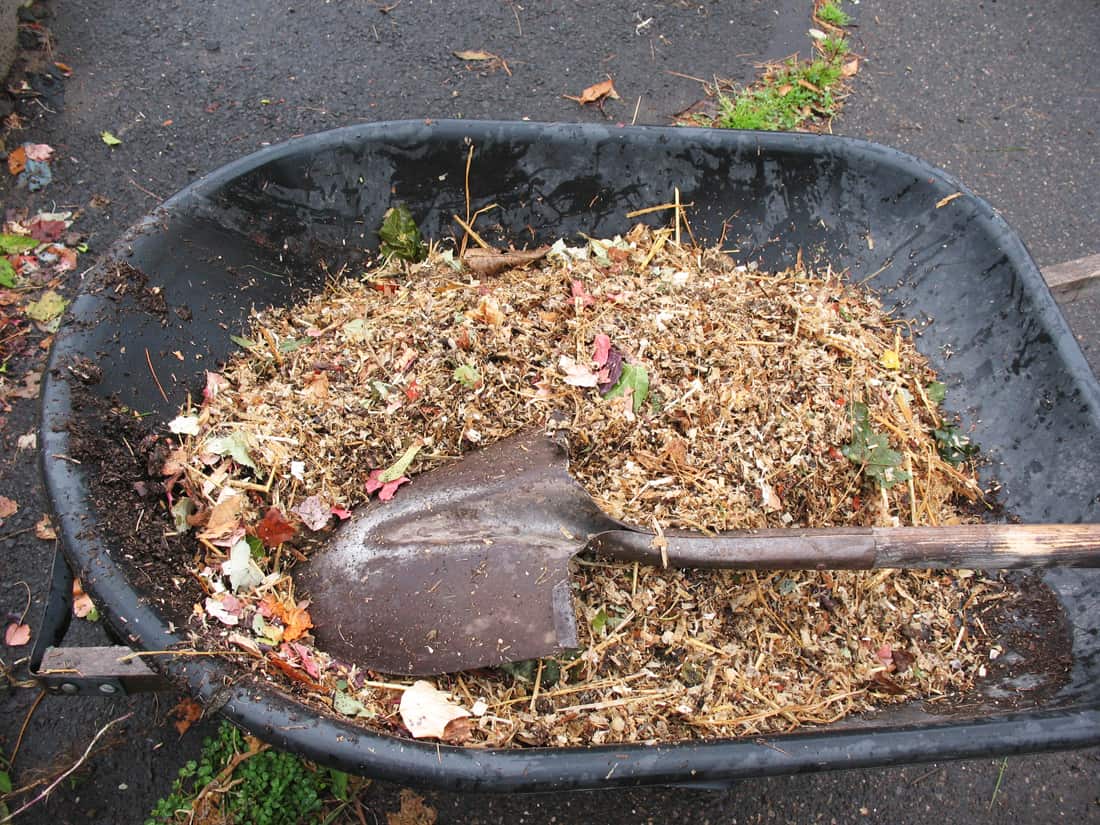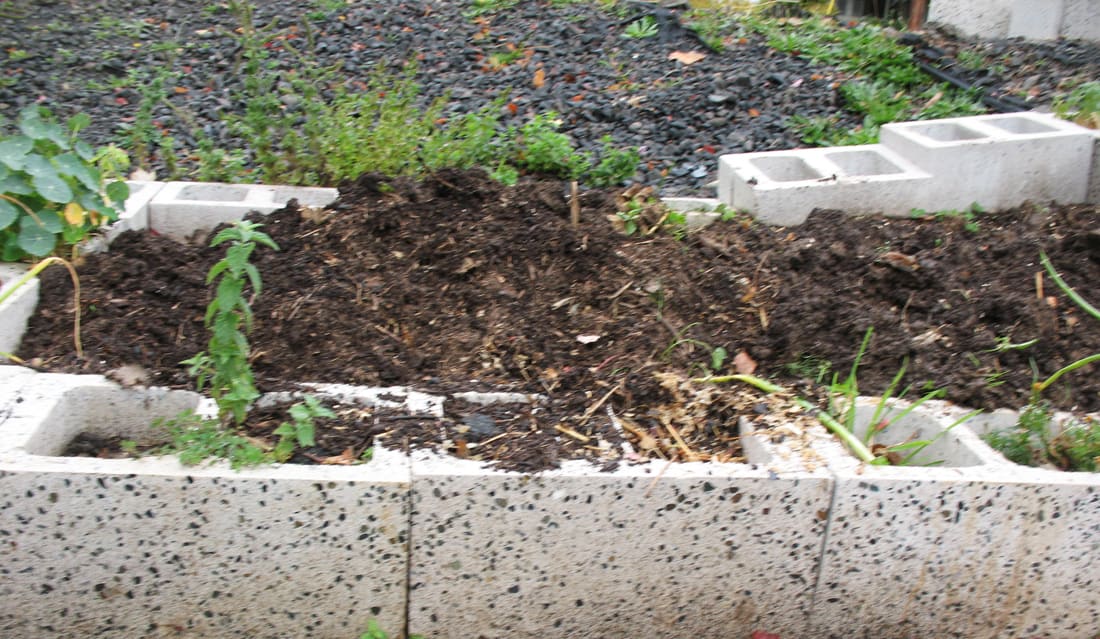 That's how he leaves it all winter. So, that's what I'm going to try. I figure he might know a thing or two about gardening. He says his family never ever buys produce at the store because they grow enough of it to meet their needs, YEAR ROUND! That's enough to impress me!
I'll let you know how it goes.
Next on the list: Doing something with the leak in the coop roof. But more on that, and how to get the chickens ready for winter in the next post. Until then, I need to get out in the sunshine since the 10-day forecast is rain, rain, rain and more rain. Sigh. Here comes winter. Whether I like it or not!